If you are moving files around on your Windows computer and randomly receive the following error message: Windows error 0x800700DF 'The file size exceeds the limit allowed and cannot be saved. This guide will run you through several steps you can take to fix the problem.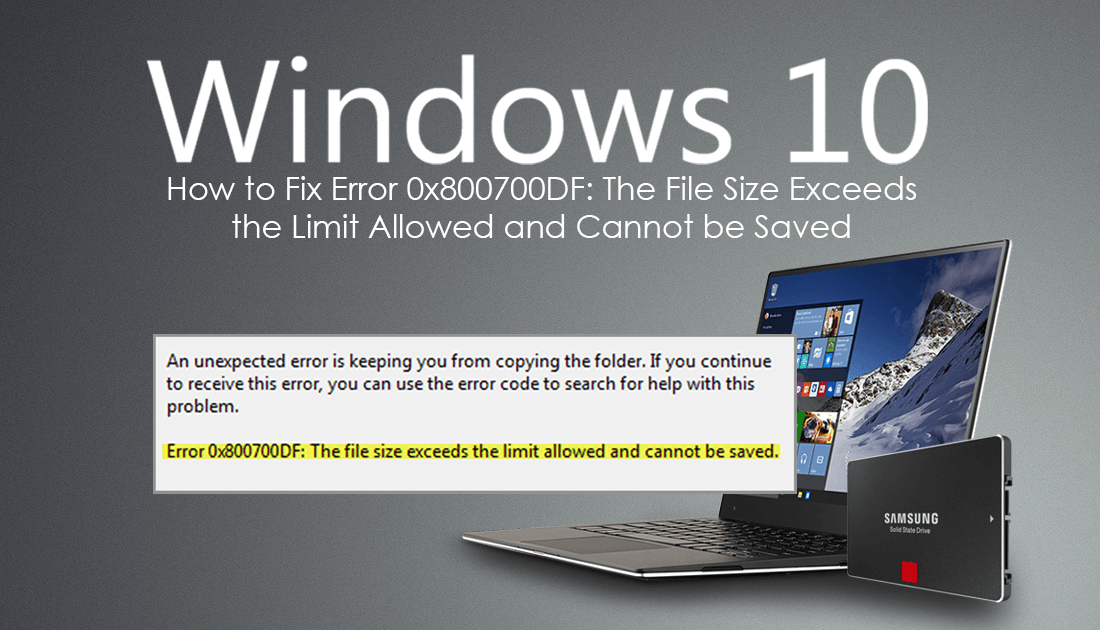 How to Hide Specific Folders So Windows Search Can't Find Them.
This strange error is pretty perplexing and aggravating for the average Windows user, especially when you receive it when moving between drives and devices with ample free space. The main cause of this error is a bug or corruption in the registry file that decides how much data can be changed at a single time. Luckily, in 'most' cases, you can fix the problem without reformatting or reinstalling/repairing Windows.
How to Fix Error 0x800700DF Option 1: Change Your Device From Fat32 to NTFS.
I know the first thing we said was that there probably wouldn't be any formatting, however, If you are having this issue on an external device such as a hard drive, SD card, or USB stick, you will need to Reformat the device from Fat32 to NTFS. Thankfully it's super easy to do and once done, you can upload files of any file size to the device. To do this, find your device under This PC, right-click on it, select Format then follow the prompts.
Important: Make sure you don't have any data you want to keep on the device, as formatting to another storage type will erase all files.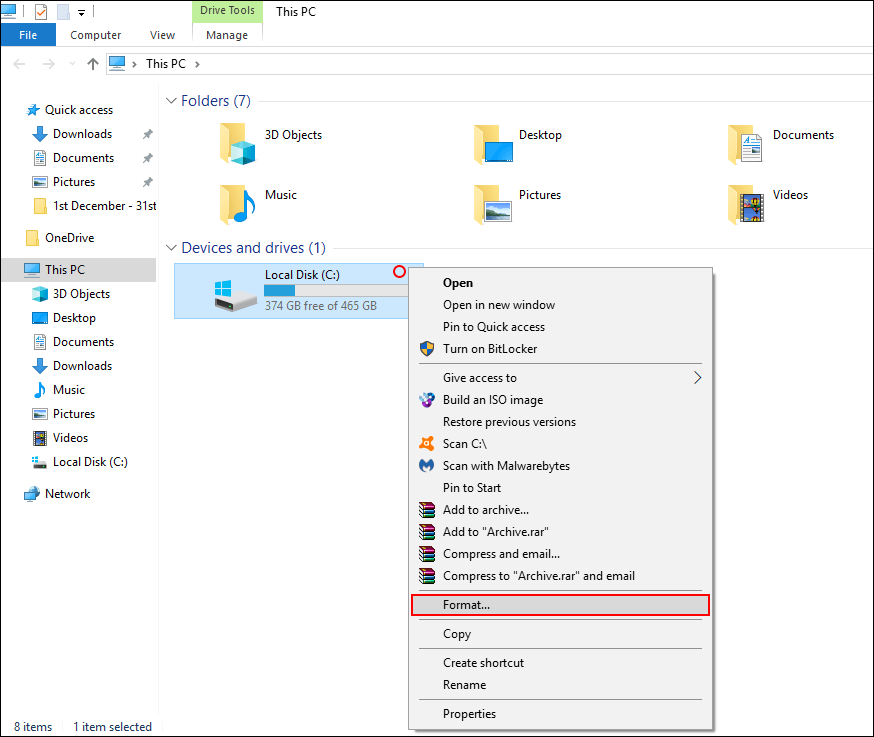 How to Fix The File Size Exceeds the Limit Allowed and Cannot be Saved on Windows. (Error 0x800700DF) Option 2.
As this process will require you to make changes to the Windows 10 registry, it's important that you make a System Restore point before continuing. To do this, open the start menu, type Restore, then select Create a Restore Point when it appears on the list. From the new window that appears, click Create in the bottom right section of the screen, then follow the instructions given by Windows. Once you have successfully made a restore point, you can continue with the steps shown below.

With a restore created, press Windows Key + R to open the Run tool, then type regedit into the text box and press Enter. Once you have the registry editor open, navigate to the following address. (you can copy and paste it into the address bar to save time)
HKEY_LOCAL_MACHINE\SYSTEM\CurrentControlSet\Services\WebClient\Parameters

When you arrive at the location, find a file called FileSizeLimitInBytes in the right-hand pane and double-click on it. In the new window that appears, you will need to do the following  
If Hexadecimal is selected, make sure the value is set to 2faf080.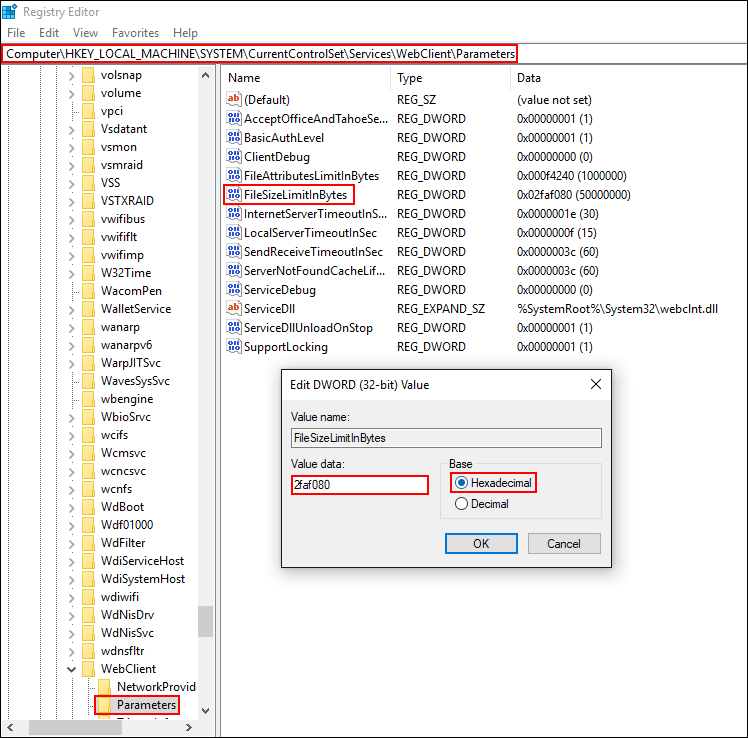 If Decimal is selected, make sure that value is set to 50000000.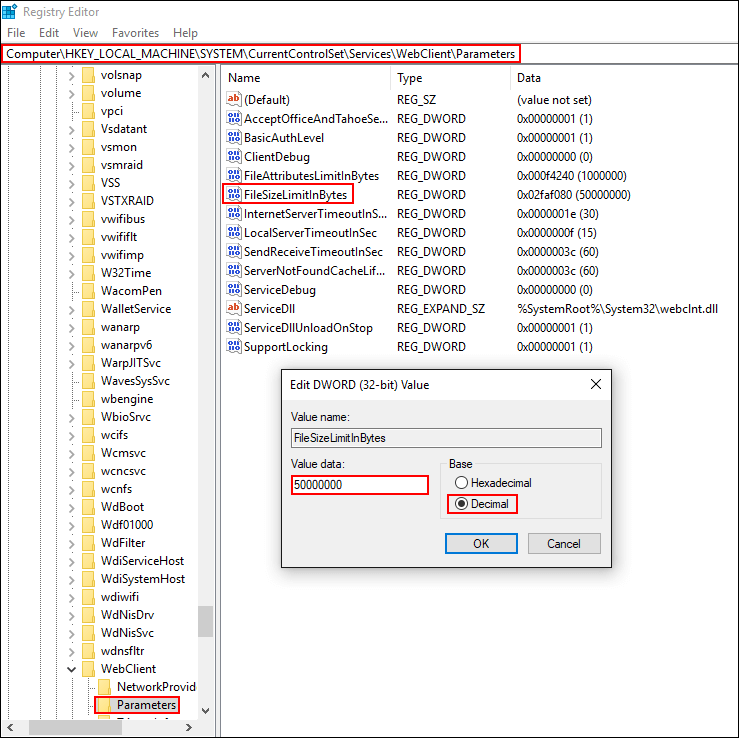 Alternatively: If that value doesn't solve your issue, try using this value: 4294967295.
Once the changes are made, Restart your computer.
How to Fix Error 0x800700DF Option 3: Configure Maximum File Size Limit in SharePoint.
If you happen to be using Microsoft SharePoint and are getting this error, you will need to check the maximum file size limit that is set. This can be done by going to Central Administration > Application Management, then Manage Web Applications. Here select SharePoint and choose General Settings.
Next, you will need to find out the Maximum Upload size and choose an option either equal to or higher than the Workbook Size in Excel Services. When you have done this, save the changes and exit, you should now be able to move your files without any problems.