If you have been trying to update your version of Windows 10 but continually receive the following error message: Error 0x8024a206. This article will show you several troubleshooting steps you can take to fix the issue once and for all.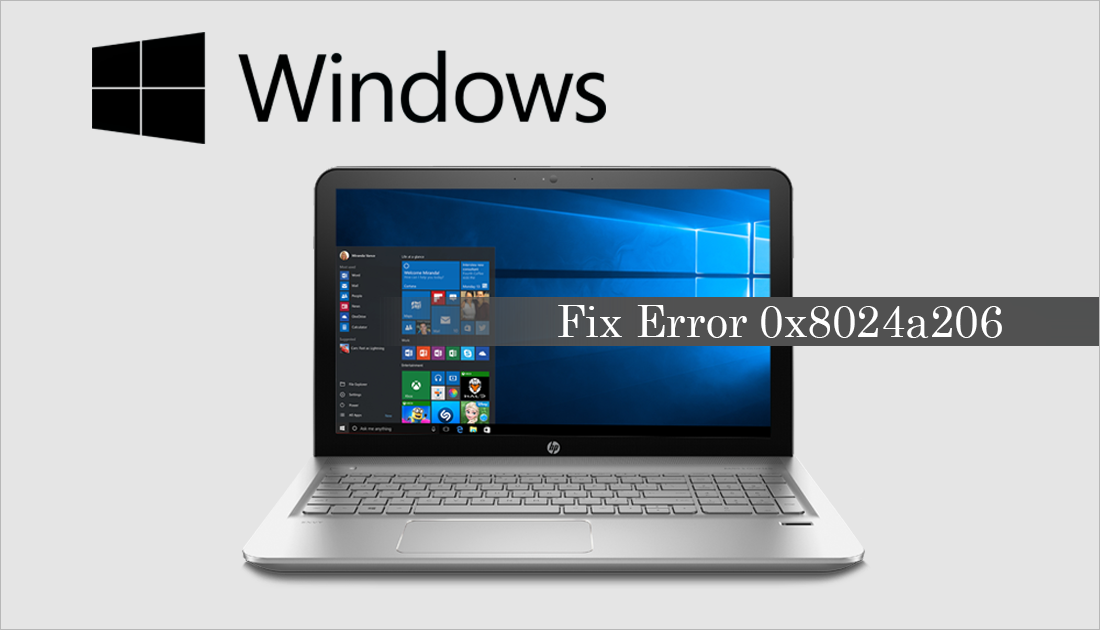 How to Fix Memory Management Error 0x0000001A on Windows 10.
Windows 10 and every Microsoft operating system that came before it has a long track record of annoying error messages and error codes, the most famous of which are Blue Screen of Death (BSOD) errors. Although these are one of the worst group of error messages, you can encounter on your machine, there are quite a few others that don't have sudden onsets with equally annoying effects.
Error 0x8024a206 is one of these annoying errors and has a nasty habit of appearing when updating Windows to newer versions. Sometimes even occurring for simple Windows Defender definition updates. Luckily there are several things you can do to fix error 0x8024a206, so follow along as we take you through them.
How Do You Fix Error 0x8024a206 on Windows 10?
The first thing you should do when you encounter Windows 10 errors frequently is run the  Windows Troubleshooter Tool designed for your particular issue. The tool is available for quite a few different components of Windows including Windows Update.
To begin, open Settings, then go to Update & Security and click on Troubleshoot in the left-hand pane. Now click Windows Update and Run the troubleshooter. Windows will then spend some time checking your system for any bugs/faults that may be causing error  0x8024a206. If the tool finds any errors it will attempt to fix them, if everything is rectified, you can finish the guide here. However, if the tool doesn't manage to find any issues, you'll need to continue with the steps shown below.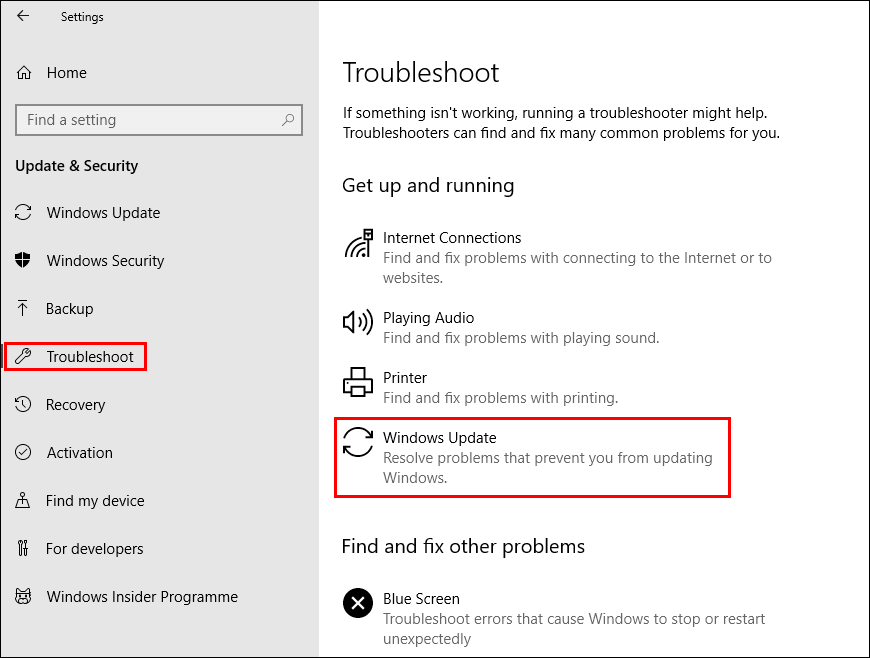 Reset Windows Update Components to Default to Fix Error 0x8024a206.
If the above hasn't helped fix the issue, you can try to Reset Windows Update Components manually using the Windows Update Agent Tool. Simply download the tool from Microsoft and follow the instructions given.
Windows Update Agent Download and Information.
Fix Error 0x8024a206 By Running System File Checker.
Before starting these steps, make sure you have a backup of your data, in case something goes wrong. This is standard procedure for any repair task on Windows.
To start, press Windows Key + X and open Command Prompt (as administrator)
In the Command Prompt window type sfc /scannow, then press Enter. Now, wait for the process to finish. (it may take a while)
If your computer is in full working order, without any corrupt or missing system files, the scan will show the message: Windows Resource Protection did not find any integrity violations.

Note: If sfc doesn't find any errors proceed to the next solution, skipping the 3 dot points below.
If there are problems the message will be: Windows Resource Protection found corrupt files but was unable to fix some of them. If this is the message you receive, continue with next bullet point.
Boot your computer into safe mode. If you are running Windows 7 or older, restart your computer and continuously press F8. The Advanced boot will display when it boots. Select Safe Mode with command prompt and press Enter. If you are using Windows 8 or 10 you will need to use a different method which can be found here: Advanced Startup options for Windows 8 and 10.
Once you are booted into Safe Mode, open Command Prompt as admin again and run the sfc /scannow command another time. This will repair corrupted Windows system files.
Re-register All DLLs Related to Windows Update to Fix Error 0x8024a206.
If nothing has worked so far you may need to re-register the DLL (Dynamic Link Library) files associated with Windows update. To do this open Command Prompt (as administrator) then enter the following commands.
Try to Update Windows Using the Microsoft Update Catalog.
If nothing above has helped fix this issue, you can always try updating Windows using the manual update process and the Microsoft Update Catalog. Simply find the update version number that you need to update to, then search the catalog for the update, then download and install it. Most of the time this will repair any issues you are having with Windows update.