Android is very stable mobile operating system and is rarely affected by operating issues. Having said that though, nothing is safe from the occasional bug or error. If you are receiving Google Play Store Error 495 or something similar when using the Play Store, this guide will show the steps you need to take to get your Android device working properly again.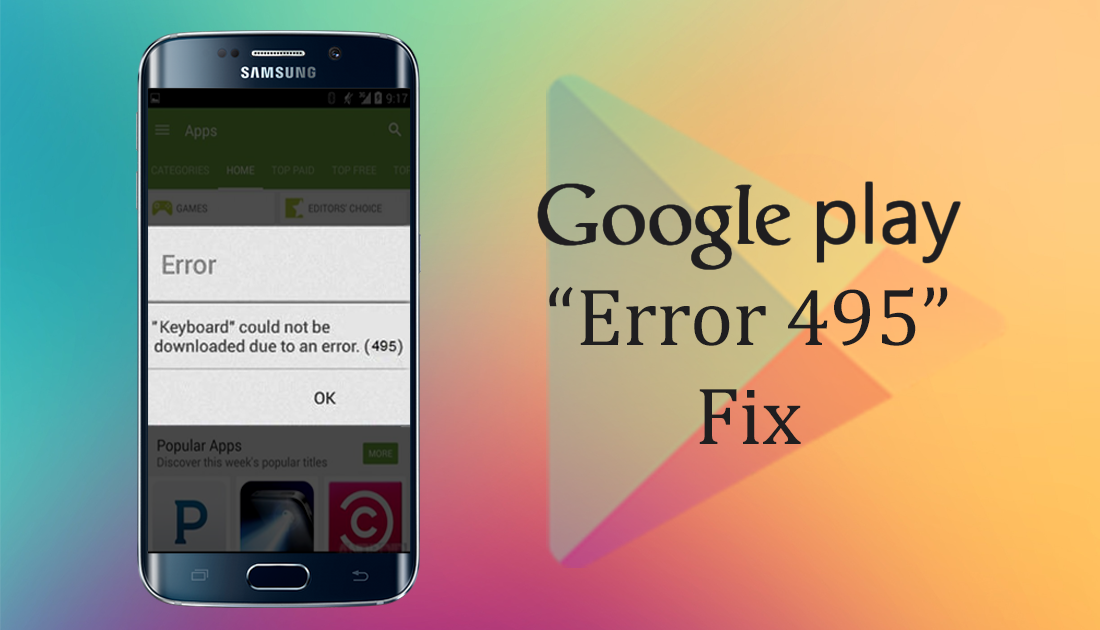 How to Fix Google Play Store Error: DF-DFERH-01.
This error code will generally only appear when you are downloading or updating an app or game on your Android device. Play Store Error Code 495 is usually only a temporary problem and can be fixed by simply restarting your Phone, WiFi or Data connections. If you have tried those options without any success, you will need to take some slightly more drastic measures.
The two most common messages that you will see when the error code appears are:
"CHROME" COULD NOT BE DOWNLOADED DUE TO AN ERROR. (495)"
&
"CHROME CAN'T BE UPDATED. TRY AGAIN, AND IF THE PROBLEM CONTINUES, GET HELP TROUBLESHOOTING. (ERROR CODE 495)"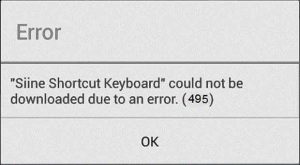 As there are quite a few different ways in which this problem can be solved we have listed them all below. Depending on your situation you may have to try more than one solution before you find one that works for you.
Fix error 495 by Clearing Cache & Data.
Clearing the Cache and Data for an app is a great and simple step you can take to fix small annoying bugs and errors. If you don't know how to clear an apps Cache or Data below are the steps you need to follow.
First, Open Settings go to Apps then find the offending app on the list.
Depending on your phone's make and model the next step may vary somewhat. You will either see the option to Clear the Cache and Data from here or you will have to tap the Storage option to display this information. When you have located them clear both.
Next, do the same for the Google Play Store App and Google Google Service Framework (Google Play Services).
You can now exit and try to redownload or update the app you were having trouble with.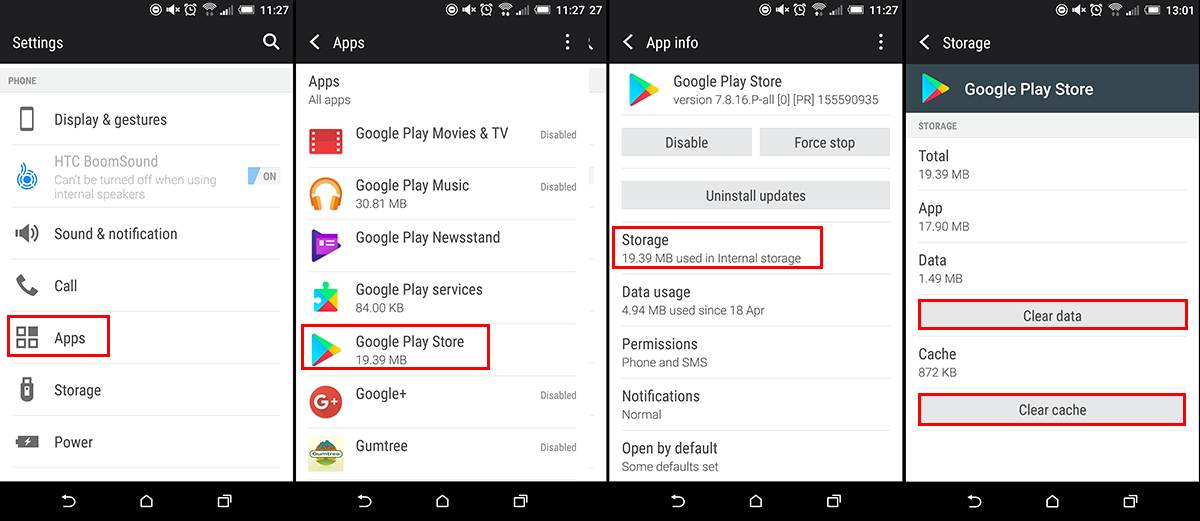 Fix error 495 by Removing and Adding Google Account.
Another fix you can try is to Remove then Re-add your Google account.
Go to Settings > Accounts > Google > Remove your account (using the dots menu)
Next, Restart your Device.
You can now Re-add your account. Go to Settings > Accounts and add your account again.
You should now be able to install or update the app you were having trouble with.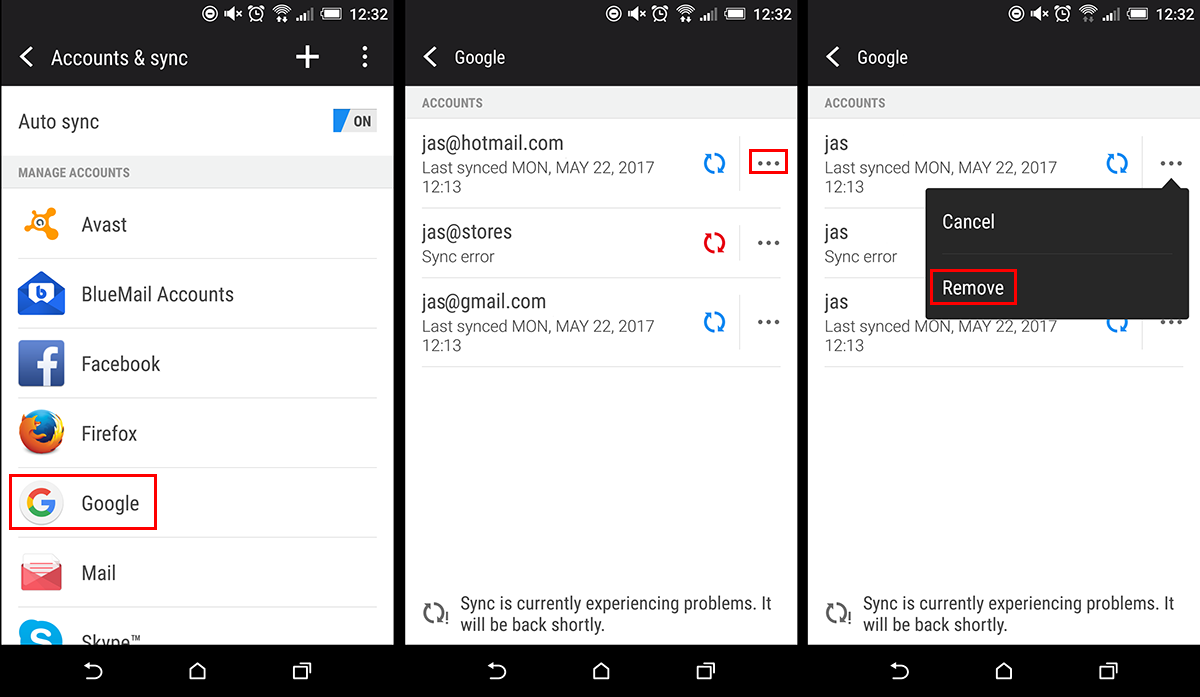 Fix error 495 by Enabling Location Service.
A slightly more random yet possible fix for error 495 is to simply enable your location services and give location access. You can turn them off again once your app has updated or been installed. To find Location services go to Settings > Location
Fix error 495 by Turning off your VPN or Ad Blocker
If you are using a VPN or an ad blocker of some sort, try turning it off until the app has been downloaded or updated. You can turn it on again once everything is working.
Fix error 495 by Resetting App Preferences.
This method works for quite a few Google Play Store errors as well as Error 495. Go to Settings > Apps, then open the options menu by tapping the three vertical dots or lines. Now just tap Reset App Preferences.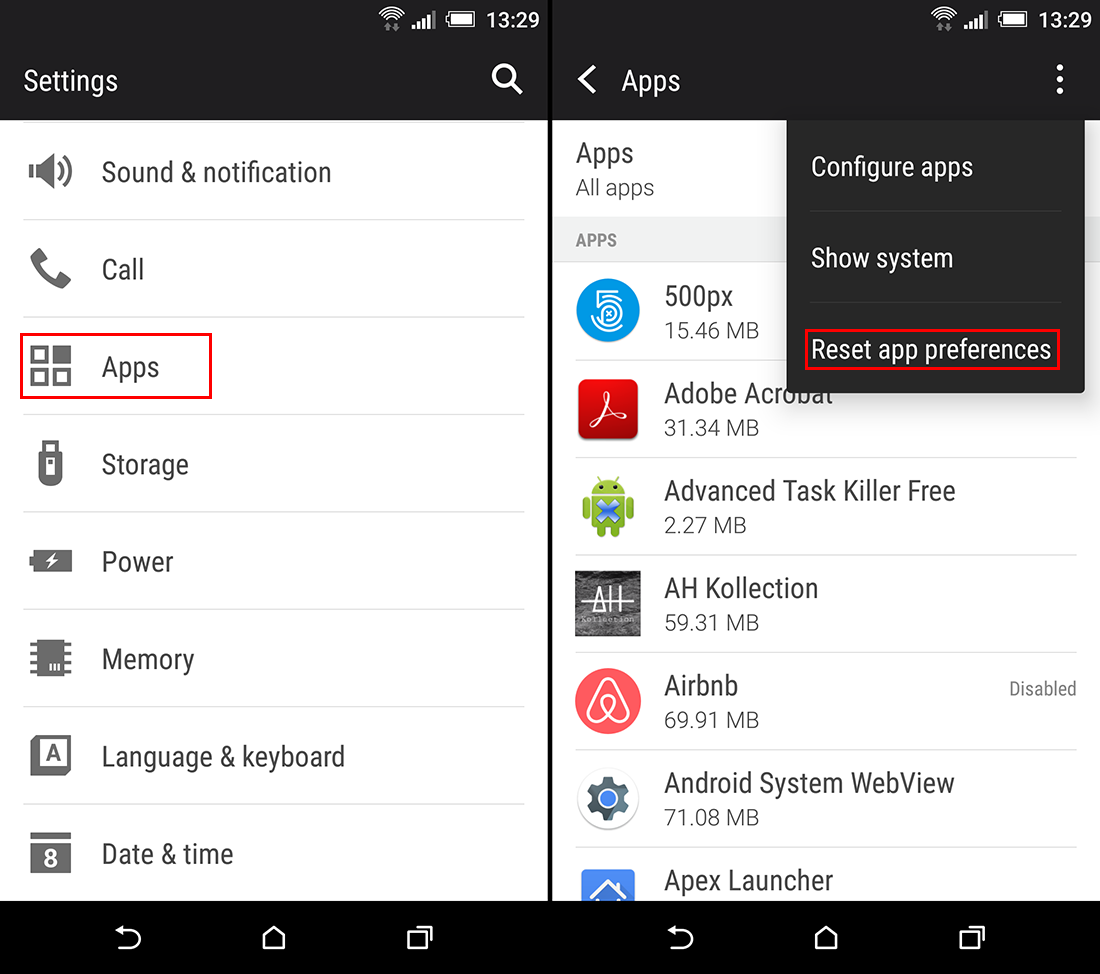 Fix error 495 by Rolling your Google Play Store Version Back.
Another simple method you can try is to remove all current Google Play updates, resetting it back to its default version. From here you can then re-update the app, which should fix any problems it was having. To roll back your version of Google Play do the following:
Open Settings go to Apps find Google Play Store, tap it once and select Uninstall Updates from the list of options. Once they have been uninstalled you can update the app as normal.
Hopefully, one of these solutions has fixed Error 495 for you.