Now that Halo Infinite is out a lot of people are taking advantage of Halo: The Master Cheif Collection on Game Pass to catch up on the story so far. Unfortunately, these poor souls have probably noticed that the game doesn't like to update automatically, and equally as often doesn't like to uninstall properly, instead, removing the game from the Xbox app but none of the files from the drive. As MCC is such a huge game collection, this is a major issue, so follow along as we take you through several solutions.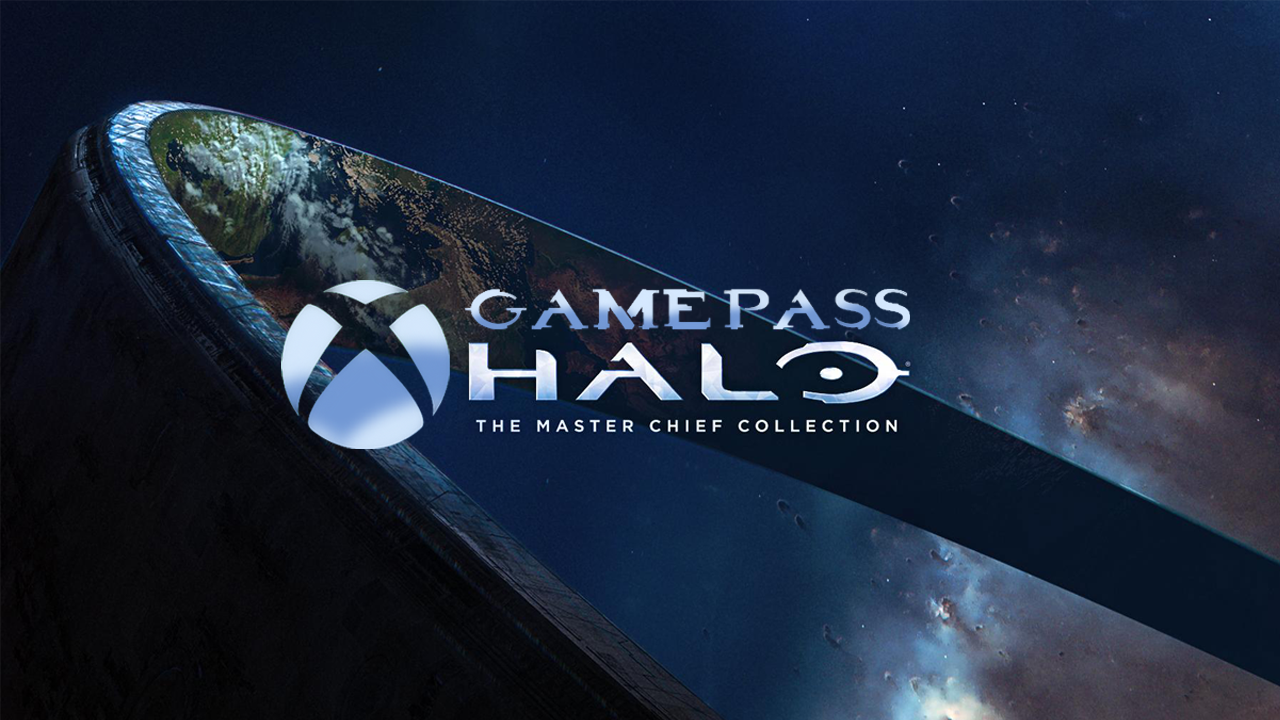 Related: How to show a Taskbar battery icon for Corsair wireless devices on Windows 10 & 11.
Everyone love Game Pass and all the games featured in the library, its fantastic value for money especially for people who like to play new games over sticking with the same title. As someone who personally likes to switch between games a lot, I find Game Pass to be of incredible value. As much as I love Game Pass though, it does have some major technical issues that Microsoft doesn't seem to have an interest or clue in solving.
The biggest issue to date is that Game Pass games refuse to uninstall correctly, instead, simply removing from the Xbox app but not the storage device 'aka' your drive. Once you've had a couple of games do this, you'll be completely out of drive space… Thankfully, there are some solutions available, all of which I have used at some stage and continue to use to this day… Thanks for making life easy Microsoft! If you've had/got other issues with Game Pass, you can check out some of our other troubleshooting guides here If your experience has been anything like mine, you'll need to bookmark the page!
How to update Halo: The Master Cheif Collection (MCC) when it won't update automatically? (Game Pass)
When Game Pass PC games won't update automatically in the Xbox App, Halo: The Master Cheif Collection (MCC) is one of them, You'll need to do the following to manually force an update.
First, open the Microsoft Store app, then click the Library icon in the bottom left-hand corner.
Next, change to the Games tab and you will see all the Games installed on your computer from the Microsoft Store and Xbox app.
Next to Halo: The Master Cheif Collection (MCC), you should see an Update icon. If you don't, there might not be a game update. So double-check there is actually a new version out. Click Update and the update will start. Most Game Pass PC game updates are quite big so expect it to take some time to complete.
How to use the Microsoft Store to Install or Uninstall Halo: The Master Cheif Collection (MCC) instead of the Xbox app & Game Pass.
The second best option is to use the Microsoft Store.
Find Halo: The Master Cheif Collection (MCC) in the list of installed games.
Then click the Uninstall option.
his should allow you to remove the game from your device fully. However if it doesn't, which is a likely scenario you'll need to try the next option below. As long as you are signed in with the Microsoft account that you have your Game Pass PC sub on. This method will work perfectly.
How do you uninstall Halo: The Master Cheif Collection (MCC) from Game Pass PC? Halo MCC won't remove from a drive?
If you can't seem to uninstall Halo: The Master Cheif Collection (MCC) from Game Pass, there are several different things you can try. You may have to try all of these until you find the one that works. Yes! Game Pass really is that annoying. We've listed the options in order of ease so work your way down the list. Be aware that games are sometimes removed from the catalogue but the space on your drive stays used.
The first option is to go to Settings > System > Storage > Temporary Files > Delivery Optimization Files.
Once you are in this location make sure Delivery Optimization Files is ticked then click Remove files to clear everything.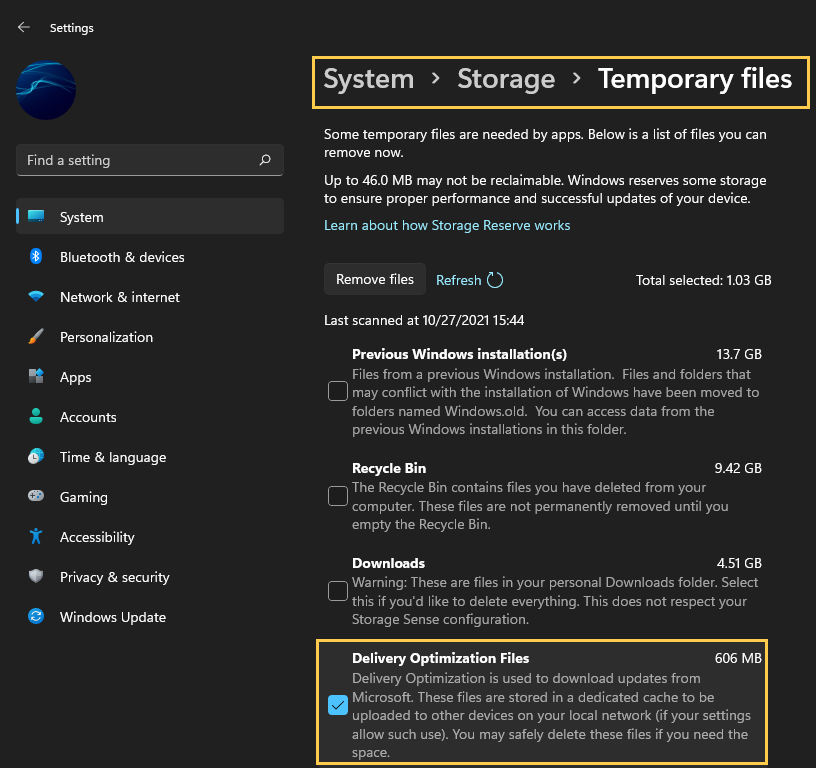 Installed Halo: The Master Cheif Collection (MCC) on a different drive to your Windows installation? Try unplugging the drive then plugging it in again.
The third option is to physically unplug the drive where the games are installed on your computer. If you have the option that is. Disconnect the SATA and power cables. Wait about a minute then reconnect the drive to your computer. Once the drive reappears you should be able to manually delete the files from the installation location using File Explorer. Just be aware that this method does come with the potential to corrupt or damage other data on the drive, however, I've used it quite a few times and never had an issue. But it's still important to mention it.
No other options: Format your drive to uninstall Halo: The Master Cheif Collection (MCC) from Game Pass.
The final option is a 100% working solution but it can be quite a time-consuming process depending on how your computer is configured. The simple answer is to format the drive by right-clicking it and selecting Format from the list of options. Now, this isn't going to be possible for everyone, as you may have Windows installed on your drive and only have one drive in your computer.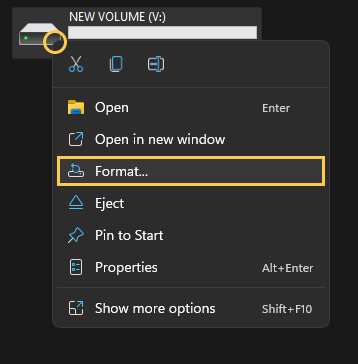 This will wipe the drive clean and remove everything on it. If you have a secondary hard drive I would suggest setting this as your Game Pass games drive so that you can format it quickly and easily in the future Game Pass is notorious for storage issues.