The U11 range of HTC smartphones are some of the best phones the company has released with specs, performance, and quality equal to or surpassing other big brand companies like Samsung and Apple. As good as the HTC U11 range is there's one issue that is driving users mad, the inability to get headphones to work using the Type C USB adapter, something this guide will show you how to fix.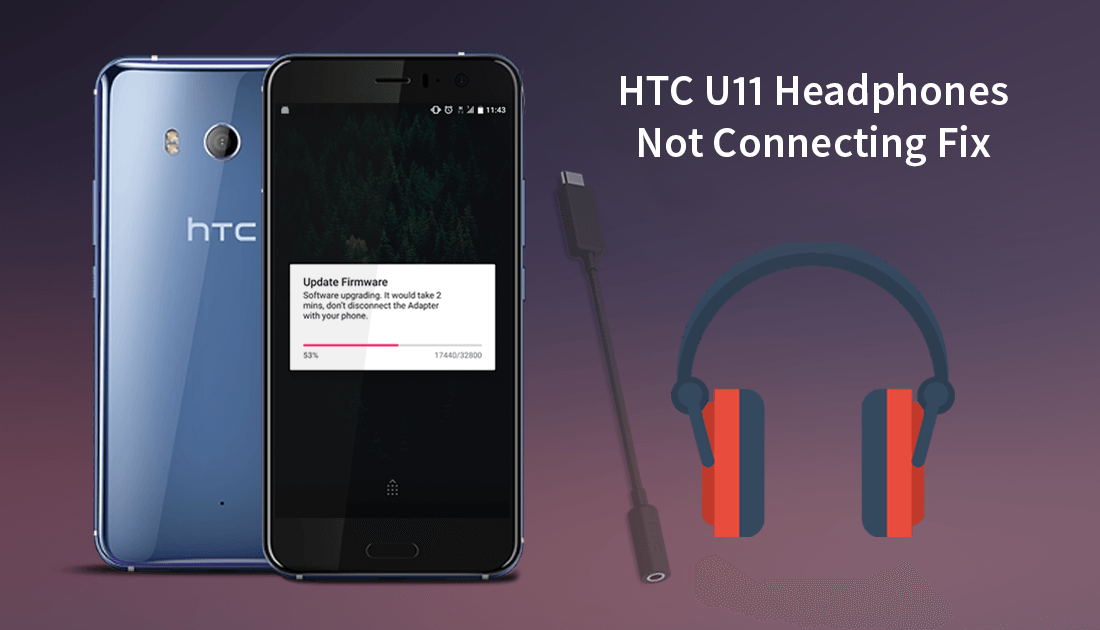 How to Configure Firefox Mobile For Maximum Privacy.
HTC's U11 range of smartphones are some of the best and well-priced phones on the market, with reviewers scoring the phone highly across a range of categories. The 5.5-inch super LCD 5 Quad HD (2560×1440 pixels) display is amazing and displays images exceptionally clear and crisp. Though the best feature is undoubtedly the 3000 mAh battery with quick charge 3.0, which makes using the device all day for heavy tasks a breeze. At standard usage, you can stretch battery life out to nearly 3 days without charge, something that is almost unheard of on modern phones.
One of the only drawbacks of the U11 is its lack of a standard 3.5mm headphone jack. For a lot of users this is an annoyance but something we all need to get used to as more and more developers remove support. This is where things start to get really frustrating for the U11 range. When using the Type C USB adapter and headphones, the HTC U11 won't always recognize that headphones have been connected, especially the first time you connect headphones to your device.
When the Type C adapter is first connected to the HTC U11 with headphones attached it should automatically trigger a firmware update download prompt, then prepare your phone automatically. The problem is that this automatic firmware update doesn't always trigger, even after multiple restarts and re-connections of the dongle and headphones.
Note: Before you begin make sure your headphones are firmly pushed into the dongle and are connected properly. The official USB Type C adapter that comes with the U11 is quite tight and may look and feel connected but isn't quite pushed in far enough.
Important: Some aftermarket, third-party adapters don't work with HTC U11 devices, meaning you will have to acquire an official HTC adapter, which unfortunately are quite hard to come by and expensive. Before you purchase an adapter confirm it works with your device.
How to Fix Headphones Not Connecting to HTC U11.
Unfortunately, this issue is complicated to fix and there isn't one solution that seems to work all the time, on every device. Instead, you may have to try several different fixes before you get the adapter and headphones to work. To begin the first thing to try is Restarting your phone, then connecting the dongle and headphones (you may have to try this 2 or 3 times to get it to work). If this doesn't work don't worry there are plenty of other solutions.
If you are using a third-party launcher on your phone, Apex, Nova, Go, Microsoft, etc disable the launcher and set HTC Sense as the default once again. You can find the option under Settings > Personalize > Change Home Screen Launcher. (This may be in a slightly different location if you haven't updated to Android 8.0 Oreo yet)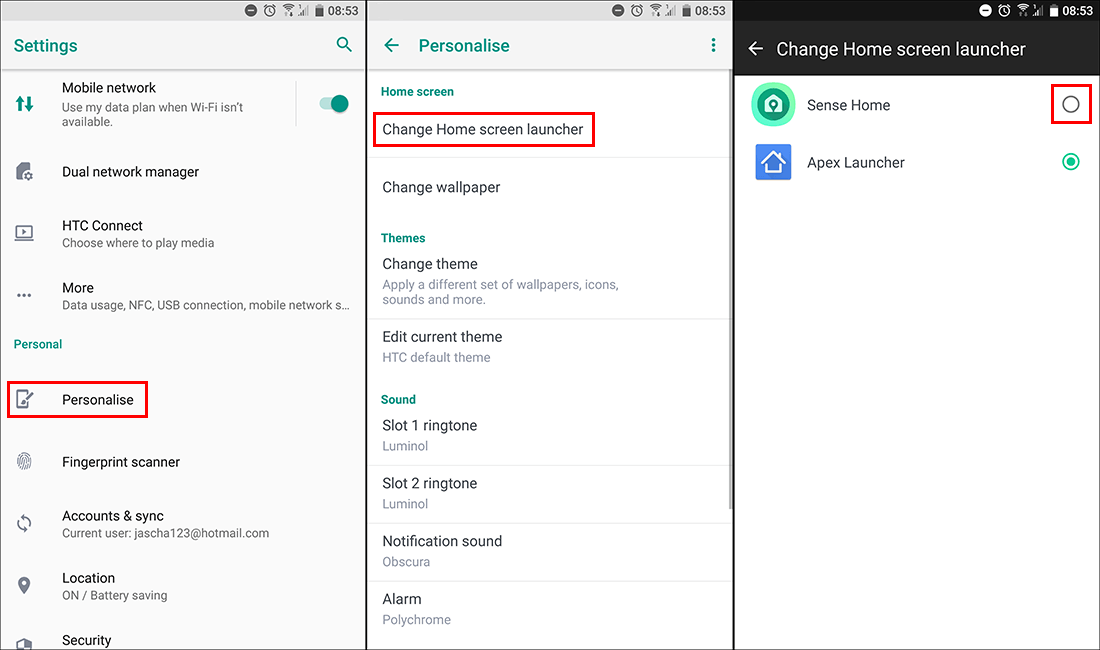 When you have HTC Sense running as the default launcher, reconnect the Type C adapter and headphones. If this doesn't trigger the firmware prompt, you will have to manually download it from Google Play. If the first two methods haven't worked, you will have to manually download the firmware update. To do this visit the Google Play Store from your phone and search HTC U11 Audio Jack Adapter Toolkit. Alternatively, you can use the link below. 
Download HTC U11 Audio Jack Adapter From Google Play.
Once you have the firmware on your device, Restart your phone,then connect your headphones, the device should now detect the headphones normally (It may also trigger the firmware update prompt). If this happens, follow the on-screen instructions and finish the update. When it concludes, Restart your phone again and your headphones should be working normally.