Firefox on Android is one of the best mobile Internet browsers available, giving Chrome a run for its money. The app is fast, clean easy to use and offers a smorgasbord of extensions to protect your privacy when browsing the Internet. If you're currently using a different browser and are considering a switch to Firefox to secure your data, this guide has all the information you need.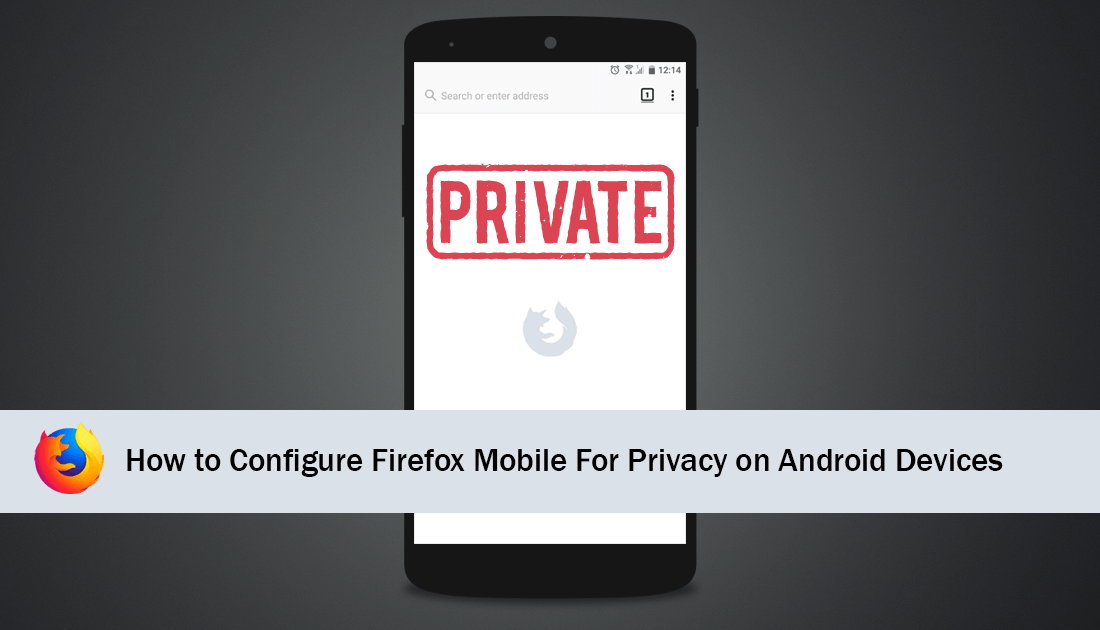 How to Chat Anonymously Using the TOR Network.
Although Mozilla Firefox is an underdog in the Internet browser market, it shouldn't be written off as a poor contender for top spot. The browser is by all standards a better alternative to Chrome as your phone's default browser, especially if you are privacy-focused. There are actually two versions of Firefox available on mobile devices, Firefox Focus and standard Firefox.
Firefox Focus has the highest focus on privacy and is by far the most secure, privacy-friendly browser on the market after TOR. The only downside to Firefox Focus is its bare-bones interface and lack of features. Although it gets the job of browsing the Internet done very well, you may find yourself longing for some core features, bookmarks for example. For a more detailed guide on Focus, check out the link below.
Why You Should Consider Using Firefox Focus For Mobile Web Browsing.
Even though the standard version of Firefox on Mobile Devices doesn't boast the same out of the box privacy and tracking protection as Focus, it can be tweaked to give you a similar level of protection whilst retaining all core features like bookmarks, history, account sync and of course passwords.
Configuring Firefox Mobile For Private, Secure, Tracking Free Browsing.
Once you have Firefox installed on your mobile device, you will need to make a few minor tweaks within the Settings menu. Most settings are already configured for privacy but it's still best to manually check. To begin, tap the three vertical dots in the top left-hand corner to access Settings. When you are inside the settings menu tap Search and change your search engine to DuckDuckGo. (if you don't want to change from Google that's fine, however, DuckDuckGo is a privacy-based search engine with very good results) Once this is done, go back to the main Settings screen.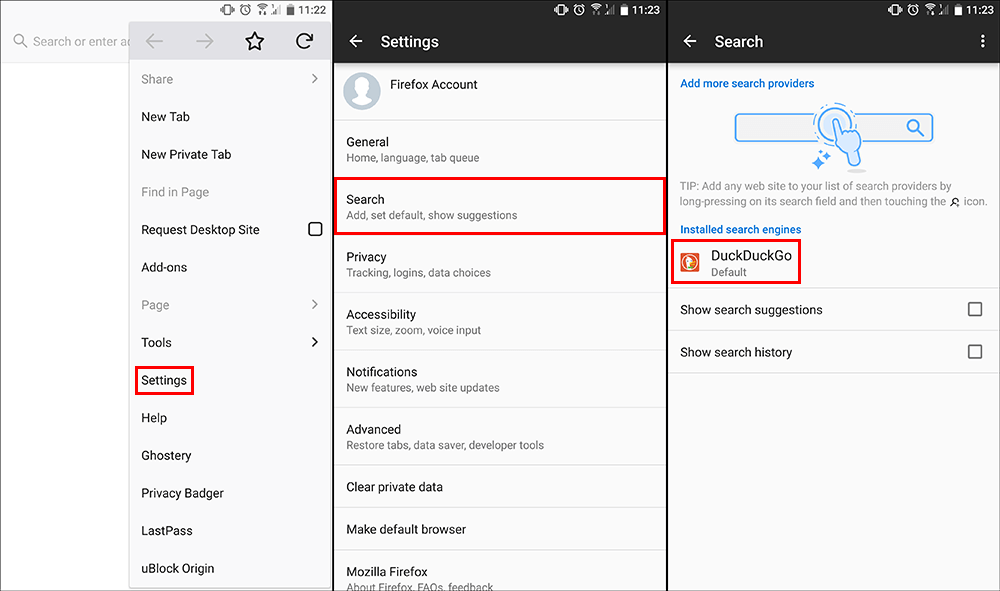 Next, go to Privacy, make sure Do Not Track, is enabled, then tap Tracking Protection. Here change the setting from Enabled in Private Browsing to Enabled. After this, make sure Clear Private Data on Exit is ticked. For the final step in the Privacy menu, disable all the options below Data Choices.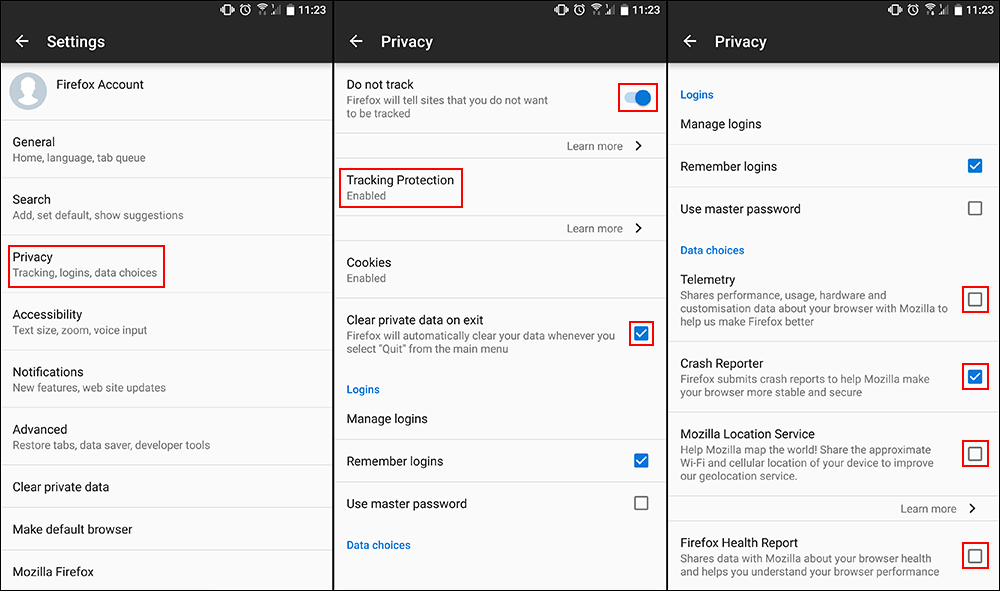 After you have configured these settings, the next step is to get some privacy extensions, to do this, open Settings once again, tap Add-ons, then tap Browse All Firefox Add-ons.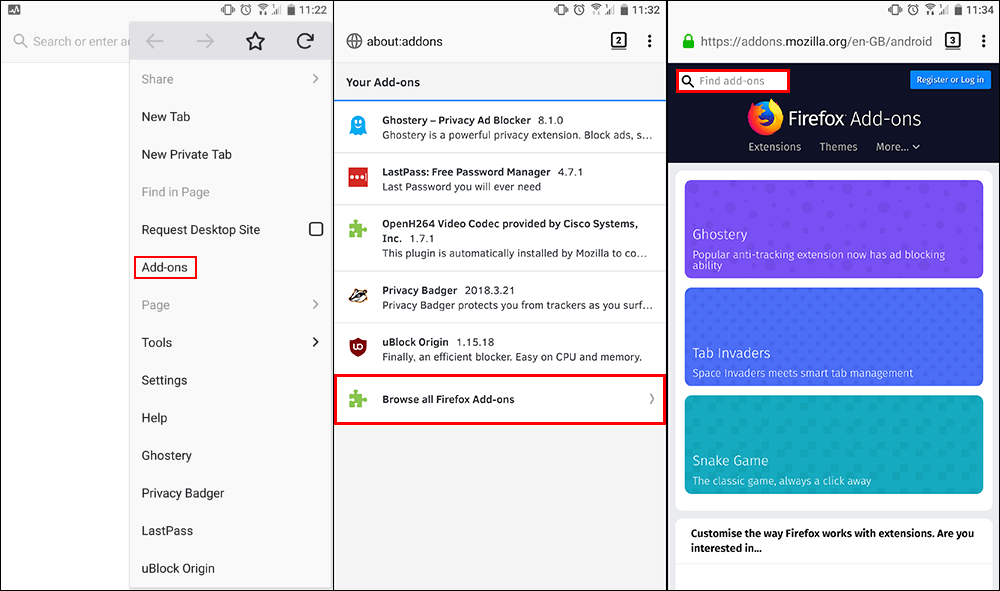 This will take you to the main Firefox extensions page where you can download any Firefox extension, even those found on the desktop version. Now using the search bar in the top left-hand corner search and add the following extensions.

uBlock Origin
Privacy Badger
Ghostery
With these three extensions, you will drastically increase your privacy, block trackers, and stop ads following you around the Internet and across devices. It will also reduce the amount of junk that loads on websites, reducing your overall data usage. Don't forget you can also find these three extensions on the desktop version of Firefox. Now that your mobile devices are just as secure as your desktop, we'd appreciate it if you would whitelist us in each of the extensions ;)
Note: If you use Facebook from your browser, rather than the app, check out an extension called Facebook Container. This official Firefox extension completely isolates Facebook to a single tab, preventing it from gathering information from all the other tabs you have open.