If you are using Windows 10 and have an AMD graphics card, there's a chance you've probably encountered the following error message: kdbsync.exe has stopped working. If so, this article will take you through several different troubleshooting steps you can work through to fix the problem and remove the error message for good.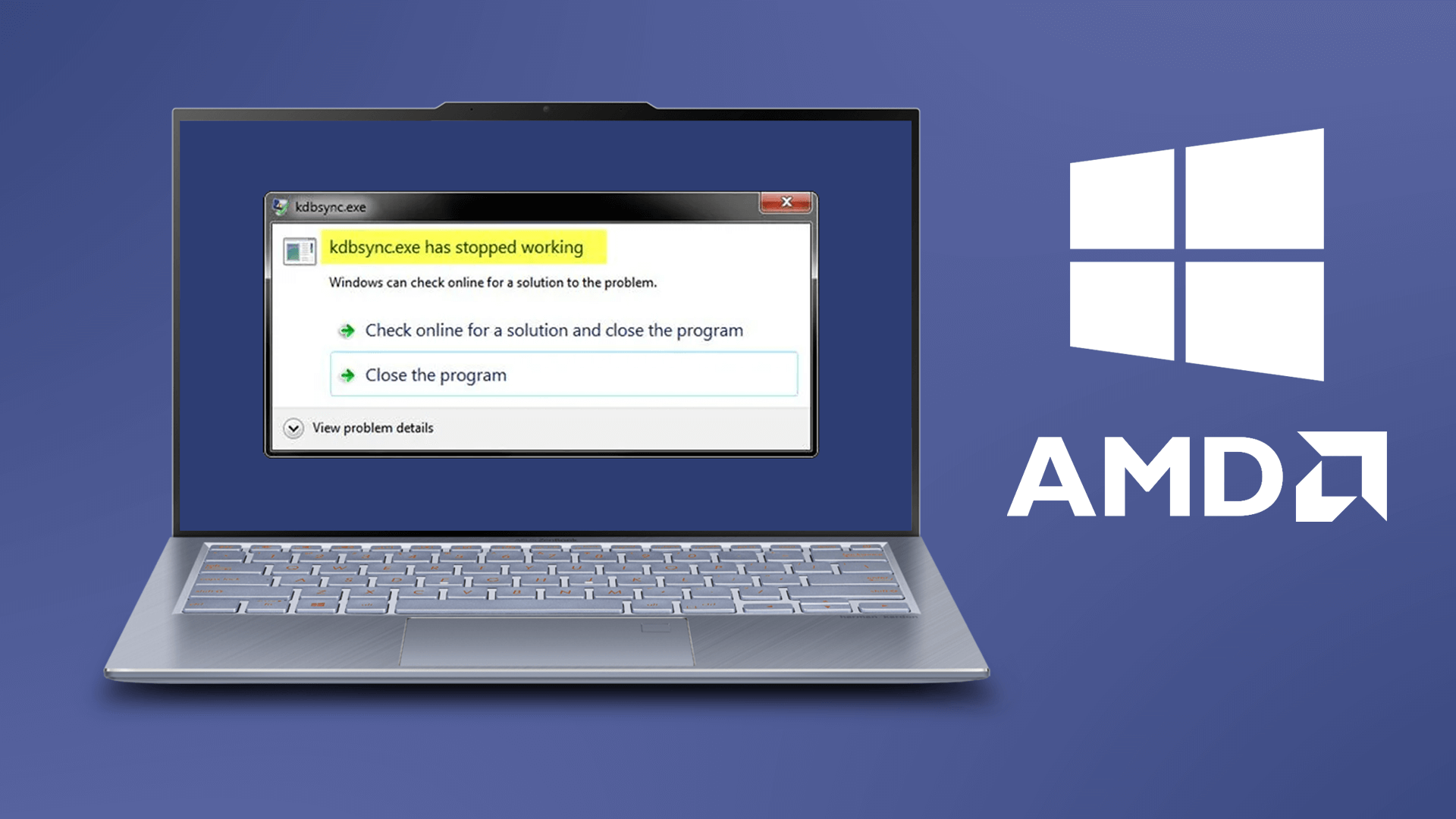 Related: How to get Text to Speech for YouTube Stream Chat. (Enable TTS YouTube Streaming)
Windows 10 has a lot of different error messages it can throw at you at any given time. Blue screen of death (BSOD) errors are probably the most well-known error type, however, graphical errors such as "kdbsync.exe has stopped working" are right near the top of the most annoying error messages.
kdbsync.exe has stopped working is exclusively an AMD graphics error and stands for Kernel Database Synchronization (if you want to Google it in more detail) It's a software error linked to Video Transcoding and generally occurs whenever media files are being accessed or viewed on your system. Oddly, there have been instances where kbdsync.exe has registered as a false positive in antivirus tools but that isn't what's causing the issue this time around. Below is a shortlist of the fixes you'll find below. I suggest following them in order as they are listed by ease.
Update the AMD Graphics Drivers.
Reinstall the AMD graphic card.
Try using an older AMD Graphics Driver.
Update your AMD Graphics Drivers.
To begin, the first thing you'll want to do is check if there are any updates available for your Graphics hardware.
To do this you can right-click the Start menu, select Device Manager, then expand Display Adapters and right-click on your hardware and choose Check for updates.

Alternatively, I suggest opening AMD Radeon Software and using the built-in update checker tool to download and install the latest update (if one is available). This avoids the chance that Windows will download a generic driver. Which it has a tendency to do sometimes.



Once the update has finished, you'll want to Restart your computer for the change to take effect. Nine times out of ten this will fix kdbsync.exe has stopped working. If it doesn't try option 2.
Reinstall your AMD graphic drivers from scratch.
On the odd chance that a graphics driver update doesn't fix error: kdbsync.exe has stopped working. You can completely uninstall your graphics drivers and start with a clean install. Before you do a clean installation, you'll need to download the latest driver version so you can install it after you have uninstalled your older drivers. Trust me it's easier to do it in this order.
First, visit the AMD Drivers and Support page, and download the latest version of Adrenalin software. Once you have the file on your computer, continue with the steps below.

Now that you have the latest AMD graphics drivers ready to go, download Display Driver Uninstaller (DDU), extract it, then follow the steps for AMD devices.



After DDU has finished removing all your graphics drivers and software, it will require a system restart. When your system reboots, install AMD Adrenalin and let it install the latest drivers on your system.

After one more system Restart, you should be kdbsync.exe has stopped working error-free.
Try using an older AMD Graphics Driver.
If you are still getting this issue after trying both of these steps, I suggest trying an older Graphics driver. To do this visit the AMD support page again and find a driver version that is a few versions older than your current version. I usually like to go back bout 6 months at least. Once you have downloaded it. Disconnect from the Internet, run DDU (as shown above) then after a system Restart, install the driver.