If you are using the Mail app on Windows 11 as your primary email client but can't add a new email account because you keep getting error 0x800c0004. This article will show you several easy steps you can take to solve the problem and get the mail app working on Windows 11 again.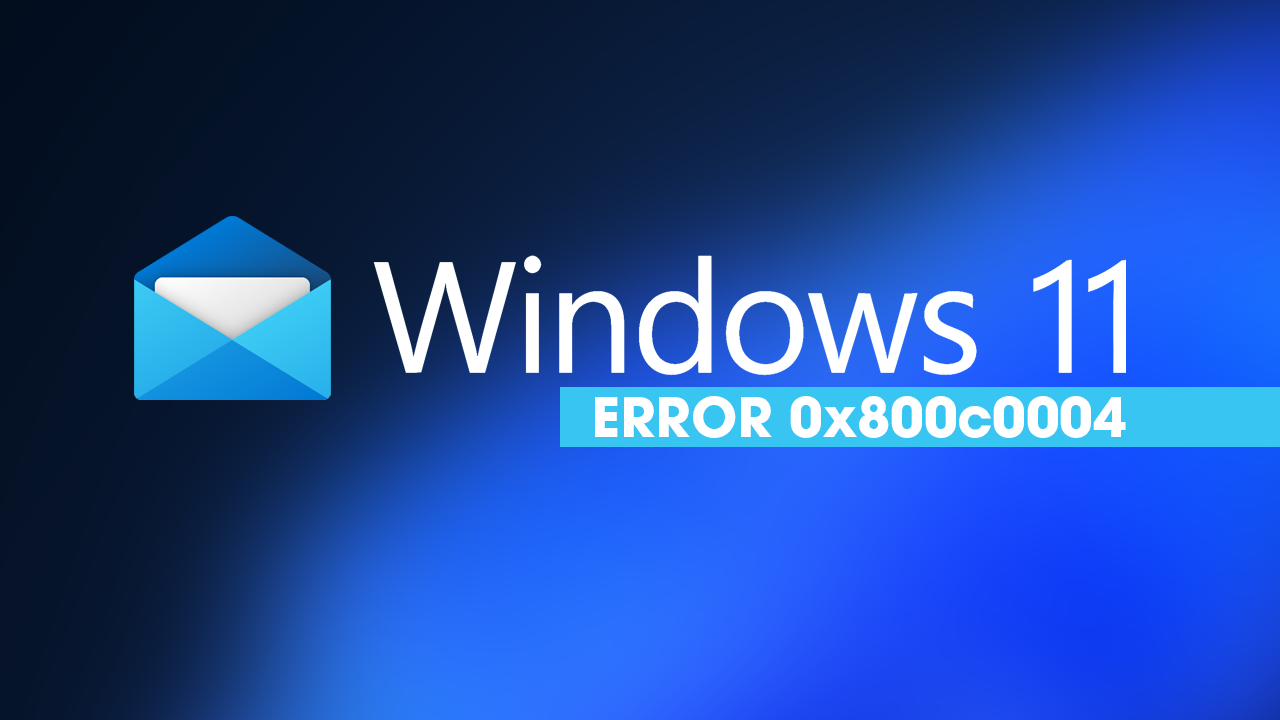 Related: How to uninstall bad drivers on Windows 11. Remove bad Windows 11 drivers.
The mail app on Windows 11 is probably the best-preinstalled app on the operating system. It's easy to use, has all the features you really need from an email client and has it all organised in a simplistic layout. It's also one of the most reliable apps on the operating system, rarely having any issues that prevent you from getting things done. That said, it isn't completely immune to problems and does occasionally, get hung up.
Error 0x800c0004 is probably the most common Mail App error on Windows 11 and usually prevents users from adding new email accounts like Yahoo, Gmail, etc. However, it can also sometimes prevent the Mail app from syncing. Thankfully, there are quite a few easy troubleshooting steps available that you can use to solve the problem. So follow along as we guide you through them.
How do you fix Windows Mail app error 0x800c0004?
More often than not, the quickest and easiest way to solve this problem is to Repair or Reset the Mail and Calendar app (they are linked) If you haven't done this before following the steps below.
Resetting the Microsoft Store will revert the Microsoft Store back to a clean installation and remove any problems. This will wipe everything so be aware of that. You'll need to re-add your accounts, etc.
Repairing the Microsoft Store will attempt to fix whatever problems there might be within the Store. But your data won't be affected.
I recommend using the Repair option first, then checking to see if the problem has been solved. If you still get the same error message, use the Reset option. To run either of these tools do the following:
Press the Windows Key + I to open Settings.
Next, go to Apps > Apps & Features, then scroll down until you get to the Microsoft Store entry.
Now click the three dots to the right and select Advanced Options.
Finally, scroll down and click Repair. Wait for the process to finish.
If Repair doesn't work repeat the steps and choose Reset.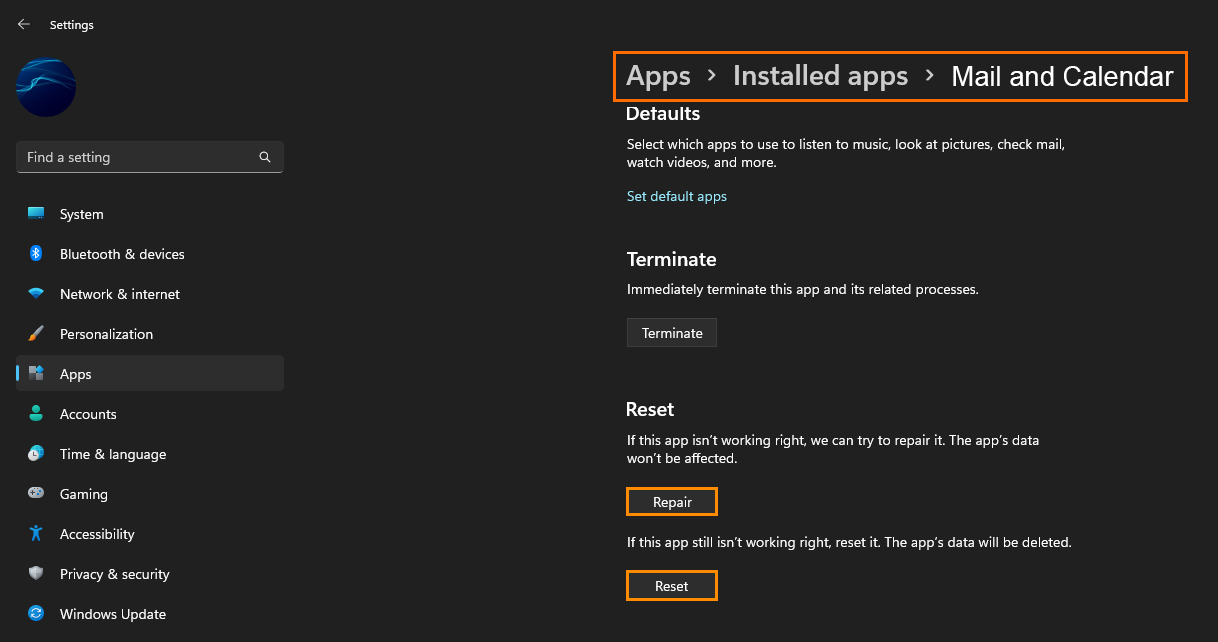 If neither of these options has worked, move on to the next suggestion.
Check for corrupted system files using SFC and DISM commands to fix Windows Mail app error 0x800c0004.
Running the SFC and DISM tools will allow you to find and fix any system corruptions, which has a good track record of fixing Mail app error 0x800c0004. To run the SFC tool do the following.
First type CMD into the Start menu then right-click Command Prompt and choose Run as administrator.
When you have Command Prompt open type the following command into Command Prompt and press Enter.
This scan may take a fair bit of time to complete so be patient. If it fails you should try running it again in Safe Mode. Restart your computer in Safe Mode then repeat the steps and wait.

If the SFC tool returned an error message, open Command Prompt as Administrator, then enter the following commands in order to run the DISM tool.
DISM /Online /Cleanup-Image /CheckHealth
DISM /Online /Cleanup-Image /ScanHealth
DISM /Online /Cleanup-Image /RestoreHealth

After a system Restart, everything should be back in working order.
Clear Microsoft Store Cache to fix Mail app error 0x800c0004.
The final solution is to clear the Microsoft Store cache. Just open the Start menu and search wsreset.exe. When it appears open it. It will run through a short process and clear the cache. After it has finished, Restart your computer and you should be able to add the new account to the Mail app without any problems.