If you are using Microsoft Powerpoint and keep getting Microsoft PowerPoint failed to load hlink.dll error. This article will show you several different things you can do that will help you solve the problem and get Microsoft Powerpoint working on your computer again.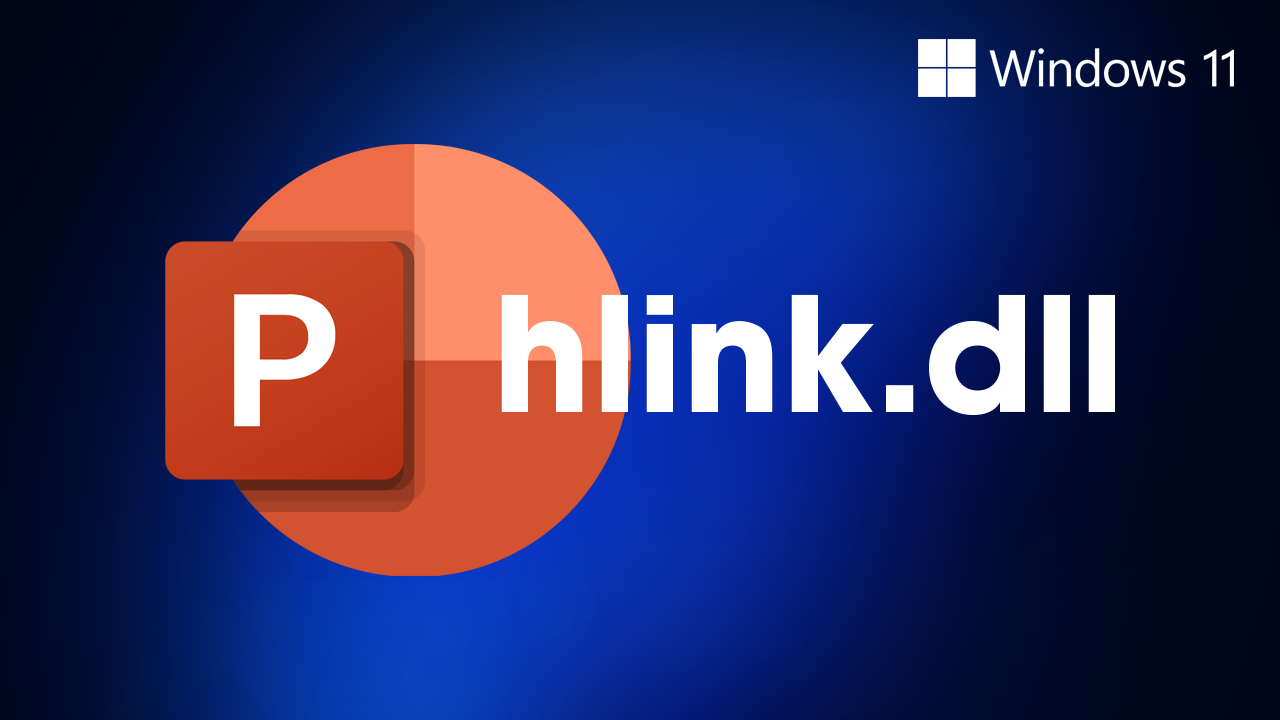 Related: How to fix Your computer appears to be correctly configured, but the device or resource is not responding on Windows 11.
Microsoft PowerPoint is one of the most useful components of the Microsoft Office suite and is generally considered to be one of the most stable pieces of software that Microsoft has released. It's easy enough to use, though certainly does have an expert component to it if you want to take your presentations to the next level.
As always though, just like every other piece of software on the market. Microsoft PowerPoint does have some issues you may come across, one of the most common being the Microsoft PowerPoint failed to load hlink.dll error. The good news is that this one is quite easy to fix as it is usually just a minor corruption, so won't set you back too much wasted time.
How do you fix Microsoft PowerPoint failed to load hlink.dll error? PowerPoint error hlink.dll
As this issue is usually a corruption related one, you should run the SFC (System File Checker) and the DISM (Deployment Image Servicing and Management) too. These two tools go hand in hand in solving most Windows-related corruptions and should solve the missing hlink.dll in PowerPoint problem you are having.
Open the Command Prompt as administrator.
Enter the following commands, pressing Enter after each:
If you encounter any issues during the process restart your computer into Safe Mode and try running the command again.
DISM /Online /Cleanup-Image /CheckHealth
DISM /Online /Cleanup-Image /ScanHealth
DISM /Online /Cleanup-Image /RestoreHealth
Wait for the process to complete, then restart your computer to see if it solved the problem.
Repair Office/PowerPoint to fix Microsoft PowerPoint failed to load hlink.dll
Press the Windows key + I to open the Settings app
Click on Apps in the Settings window.
Click Installed apps.
Scroll down the list of apps and click on PowerPoint.
Click on Modify button.
Select the Online Repair option.
Follow the instructions that appear on-screen to complete the online repair process.
Reinstall Office to fix Microsoft PowerPoint failed to load hlink.dll
The final solution is to reinstall Office/PowerPoint on your computer to replace the missing .dll file. Clean software installations are usually the last resort solution as they take a lot of time but they almost always solve whatever problems you may be having.
An absolute last resort that isn't exactly recommended.
The final solution that you can use is to download the hlink.dll file from a source like https://www.dll-files.com/ This isn't the smartest thing in the world to do though as you are leaving yourself open to malicious threats, but it does have the potential to work. But again! This is something you undertake at your own risk. Once you have the .dll file just drop it into the correct location.