If you are trying to edit content or move content around in Davinci Resolve but are having major issues with some tracks getting stuck with mono sound instead of stereo sound. This article will show you a couple of different ways that you can fix mono sound in Davinci Resolve. Thankfully this annoying bug can be fixed relatively easily.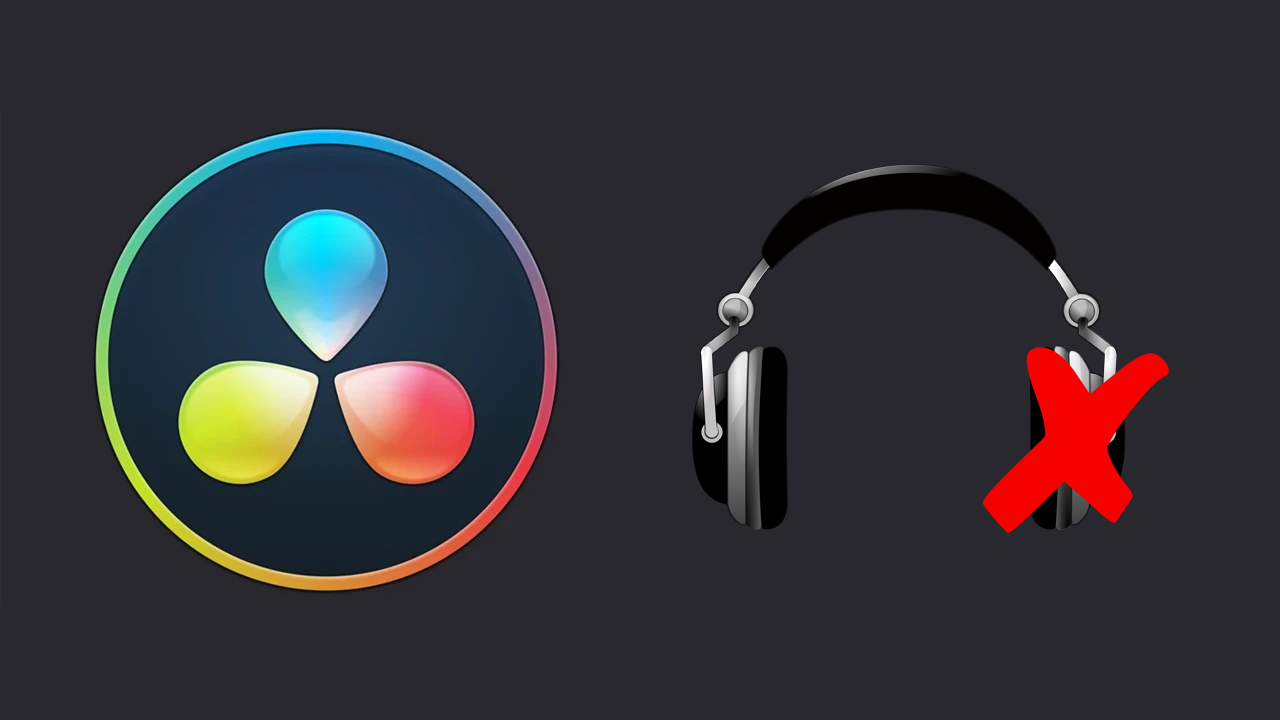 Related: How to fix the render STOP Problem in DaVinci Resolve.
Davinci Resolve is a brilliant video editing program with more options than you'll probably ever find yourself using. It's free (with paid option) and is surprisingly easy to use and get really good at. As with all software though, it does have a few annoying bugs which you will ultimately end up having to deal with. One of the most common being audio tracks playing as mono instead of stereo.
There are two main situations when this seems to happen. The first is when you move content across from a different timeline and the second is when you move content from one audio potion to another. For example, moving something from audio track 1 to audio track 2. Luckily there are some ways to deal with this that aren't all that complicated. Though it's still annoying you have to resort to this in the first place…. But that's not something we can deal with for now.
How do you Fix Left Ear Only Audio in Davinci Resolve? How to Fix Mono Audio in Davinci Resolve.
Interestingly there are a couple of ways you can fix mono sound coming from the left speaker in Davinci Resolve and here's the first one.
To begin, open your project in Davinci Resolve, then select the audio file that is playing with mono sound.
Next, right-click on it and select Clip Attributes.
In the new window that appears, change to the Audio tab.
Here make sure that Stereo is selected under the Format section then make sure that you have 2 options configured under the Source Channel. They will usually be Embedded Channel 1. If you look to the right you will see Left and Right in the Channel Track section.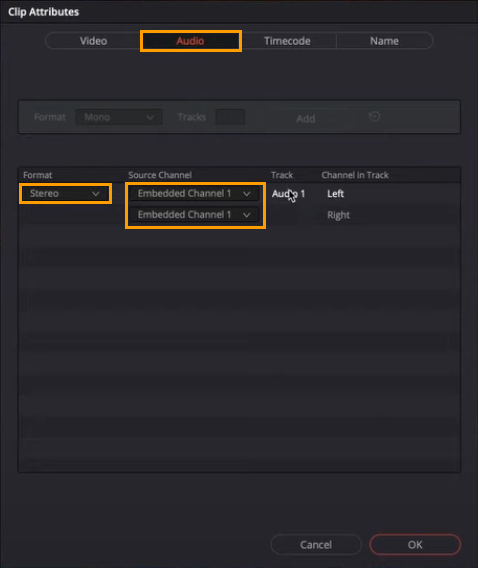 When you have everything configured, click Ok and you should now be working properly in stereo sound. If this didn't work for you or you don't have all the options you can do the following.
Fix Left Ear Only Audio in Davinci Resolve (OPTION 2)
So if the first option didn't help you solve mono audio in Davinci Resolve, you will need to do the following.
Again make sure you have your project open in Davinci Resolve.
Next change to the Fairlight tab at the bottom of the screen.
Now select the audio track that you are having problems with in the Mixer on the right of the screen.
Here click the little + icon under Effects, then go down to Tools > Stereo Fixer.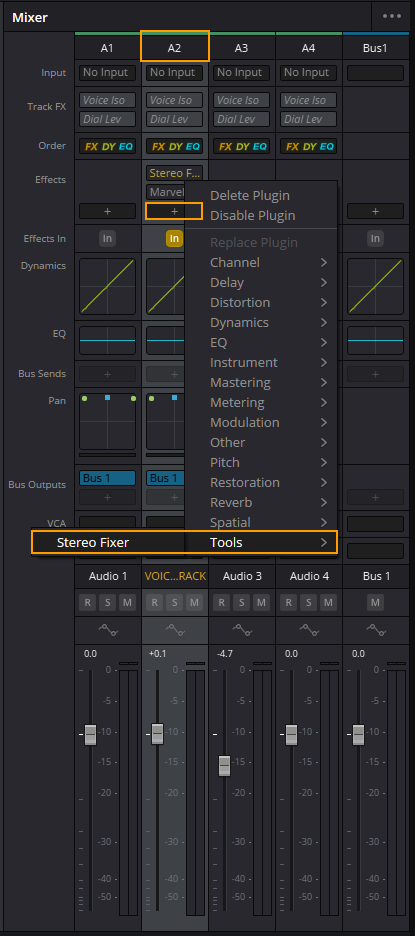 This will open a new window where you can adjust the sound properties. For some odd reasons you may have to select Mono to get Stereo sound…. Just experiment with the options until you get stereo sound because the bug even seems to confuse this tool as well.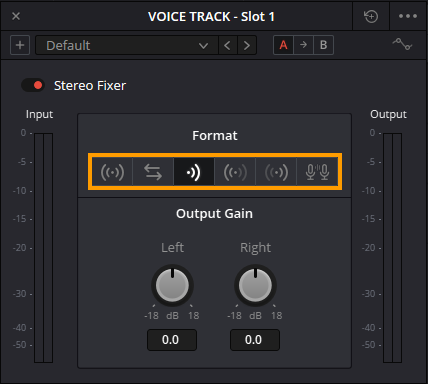 Once you have restored stereo sound in Davinci Resolve for all tracks, you can export your project as you normally would and everything will work perfectly! If you're looking for more Davinci Resolve guides, you can check them all out in your library below.