If you are trying to render/export your projects in Davinci Resolve but are having problems with the render process stopping early or causing Davinici Resolve to crash. This article will show you how to quickly and easily solve the problem and get Davinci Resolve to render/export projects properly.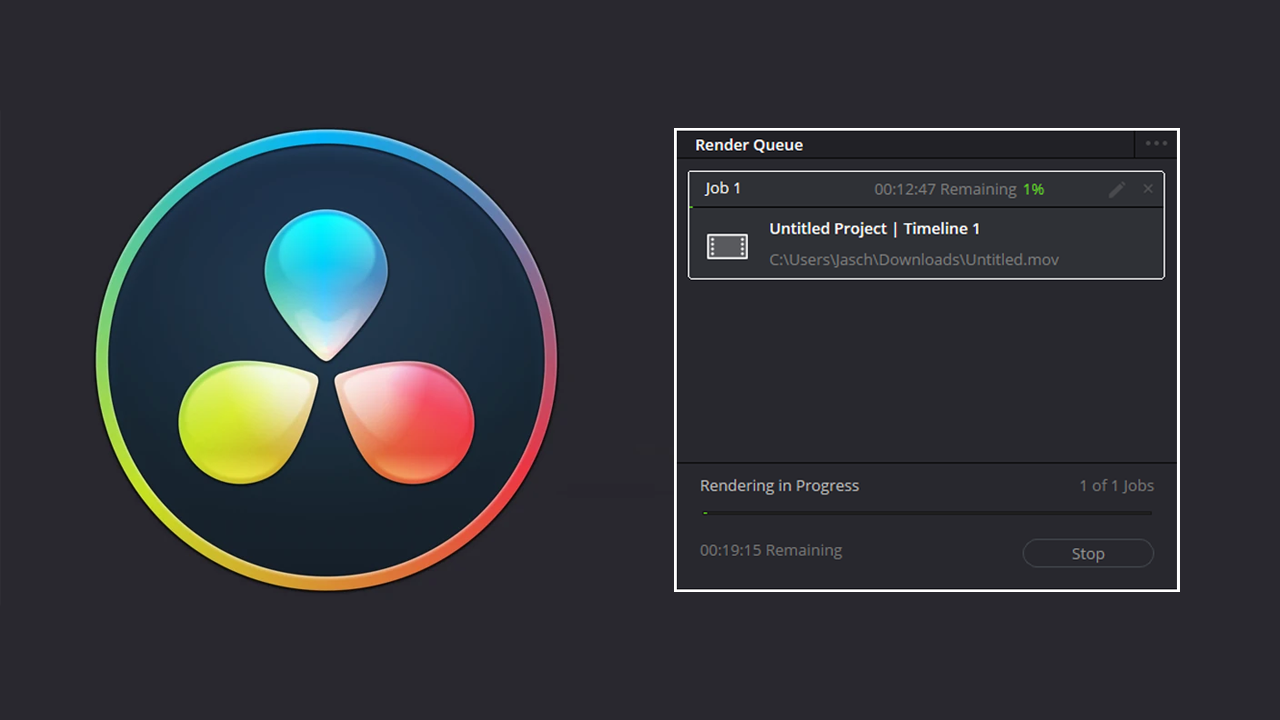 Related: How to disable Audio Forwarding in SCRCPY. Disable Audio Streaming in SCRCPY.
Davinci Resolve is a brilliant video editing tool that comes in two different versions. Free version with an absolute bucket load of features and a Studio version with even more amazing features. While Davinci is super stable and reliable when compared to other tools like Premiere Pro, it does still have a few annoying issues you may have to deal with at some stage.
While these issues are annoying, they are generally easy to troubleshoot so follow along as this guide shows you how to deal with Render STOP problems in Davinci Resolve. Keep in mind that this issue usually occurs on lower-end hardware so if you want better performance with fewer issues, it may be time to think about upgrading your device. But for now, here's the solution.
How do you fix the Render STOP Problem in DaVinci Resolve?
In order to solve this problem in Davinci Resolve you are going to have to do a few different things that will all come together to allow your project to render correctly.
First, make sure you are on the Edit tab and select all the video files in your timeline. (Nothing else)
Now right-click on them and select Create new compound clip. Give it a name if you want.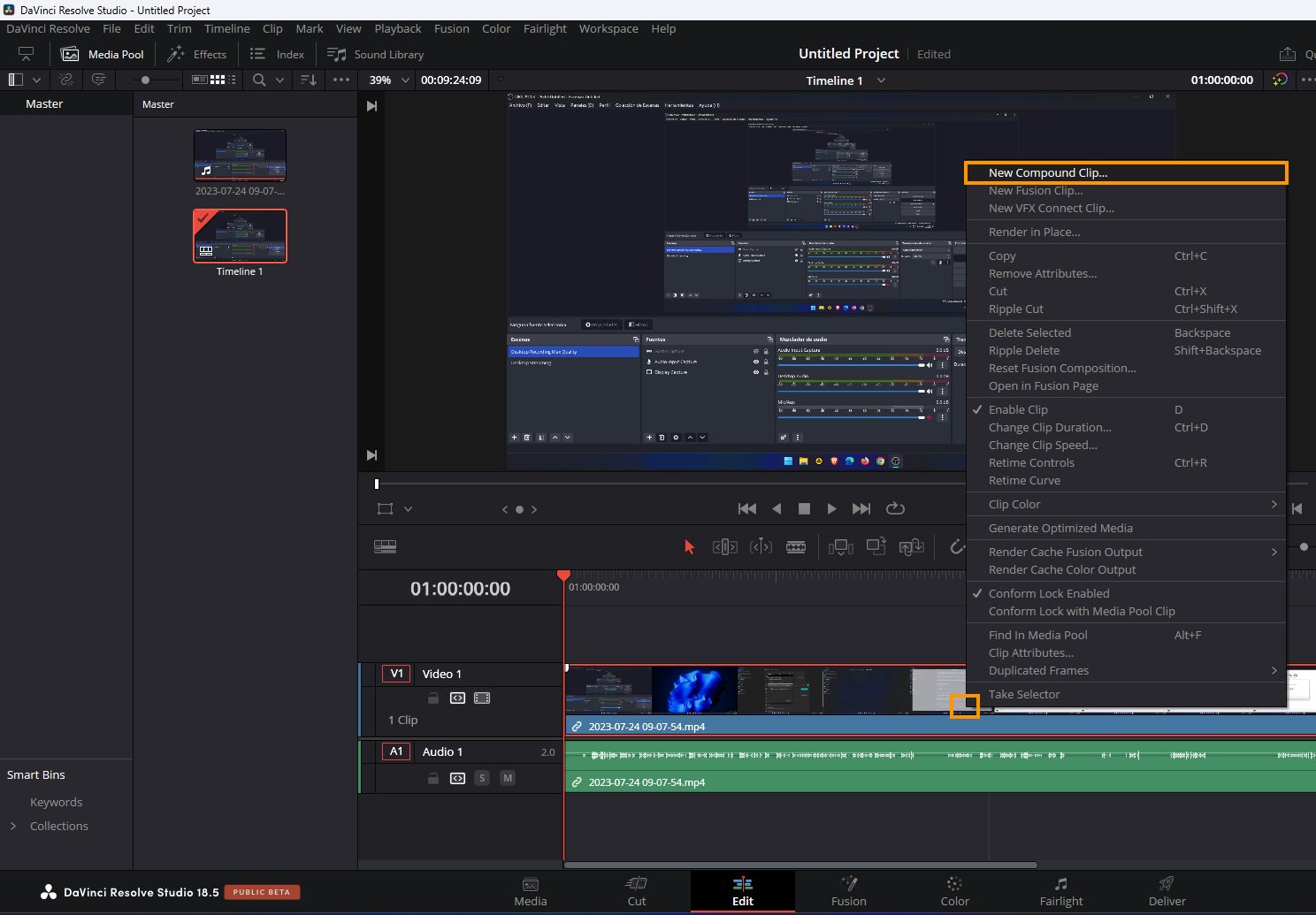 Now right-click on the New Compound Clip and select Render Cache Colour Output.
You will now see a new red line at the top of the timeline.
Now go to the very start of the video and press I then go to the very end and press O. This will create new In and Out points for your project.
Now change to the Delivery tab at the bottom.
Here click the play button and wait for the red line to be fully replaced with a blue line. This may take some time so be patient.
Finally, go to Custom over in the left-hand panel, expand Advanced Settings, and make sure "Use render cached images" is enabled.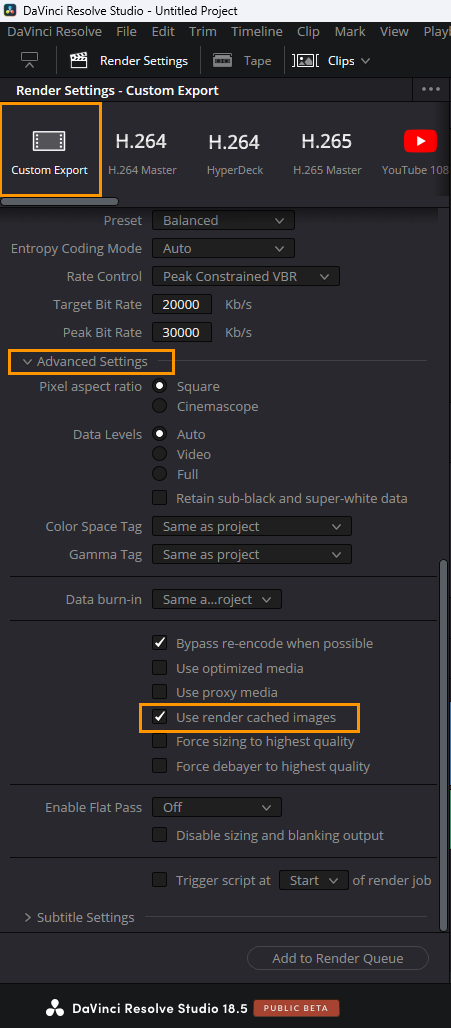 Now you can customise the rest of your export settings and export your project as you had intended to in the first place. Your project should now render without any issues. If you are having some other issues with exporting content in Davinci Resolve I suggest that you check out some of our other guides below. These are the most common Davinci errors that you are bound to come across while creating and exporting content in Resolve.
How To Fix DaVinci Resolve Not Opening Windows 11.
How to Fix Media Offline Error in DaVinci Resolve.
How to fix Davinci Resolve Error Unable to Initialize GPU.
How to fix Davinci Resolve Error Code -59 The GPU failed to perform image processing.
How to fix DaVinci Resolve Unsupported GPU Error.
How to fix Add to render queue greyed out in Davinci Resolve.
How to fix Davinci Resolve error: The Fusion Composition on the current frame or clip could not be processed successfully.
If you have any questions or would prefer a video guide to any of these issues check out our YouTube channel.