If you are having problems launching Davinci Resolve on Windows 11 or even Windows 10. Because it fails to launch or crashes right away. This article will show you how to quickly and easily fix Davinci Resolve not opening or crashing when opening it on Windows operating systems.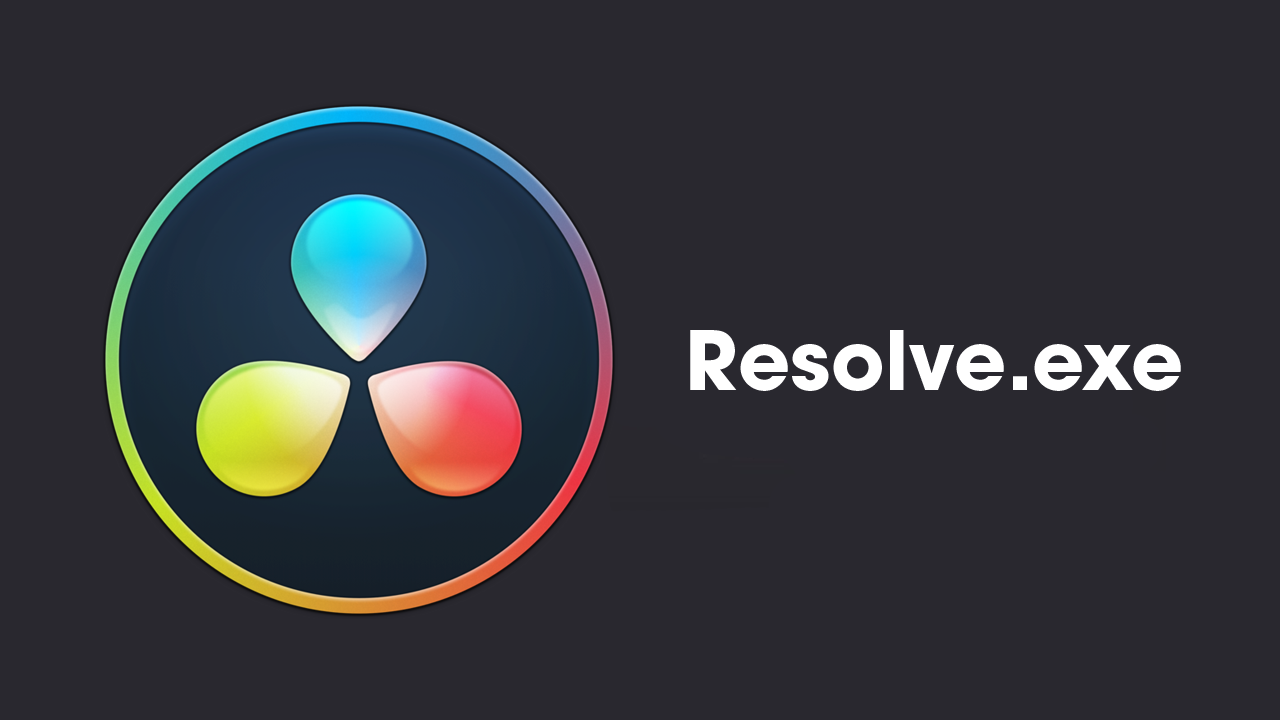 Related: How to disable Audio Forwarding in SCRCPY. Disable Audio Streaming in SCRCPY.
Program crashes on Windows operating systems are not a new phenomenon, and neither is the issue of programs failing to open. These scenarios happen all the time, irrespective of the reliability of the software even the best software eventually falls victim. Usually, this happens after Windows updates, primarily major feature updates. Even reliable programs like Davinci Resolve can suffer causing crashes and opening issues, which prevent it from launching.
In the case of Davinci Resolve, it's because Microsoft has changed the way certain programs interact with hardware. Usually, Microsoft is trying to make Windows more energy efficient on laptops and devices powered by batteries, these performance changes in turn affect the resources Davinci Resolve has at its disposal. This is pretty much why we keep seeing Davinci Resolve failing to open on Windows 11.
How do you Fix DaVinci Resolve Not Opening or crashing on Windows 11?
In order to get Davinci Resolve to open properly on Windows 11, you will need to follow the steps shown below.
Open Windows Settings by pressing Windows Key + I.
Next, go to Display > Graphics.
On this page click the Add Desktop App button and select the Resolve.exe file inside the Davinci Resolve installation folder.
Once you have done this use the drop-down arrow next to Davinci Resolve to expand more options.
Here change the GPU preference option from Let Windows Decide to High Performance.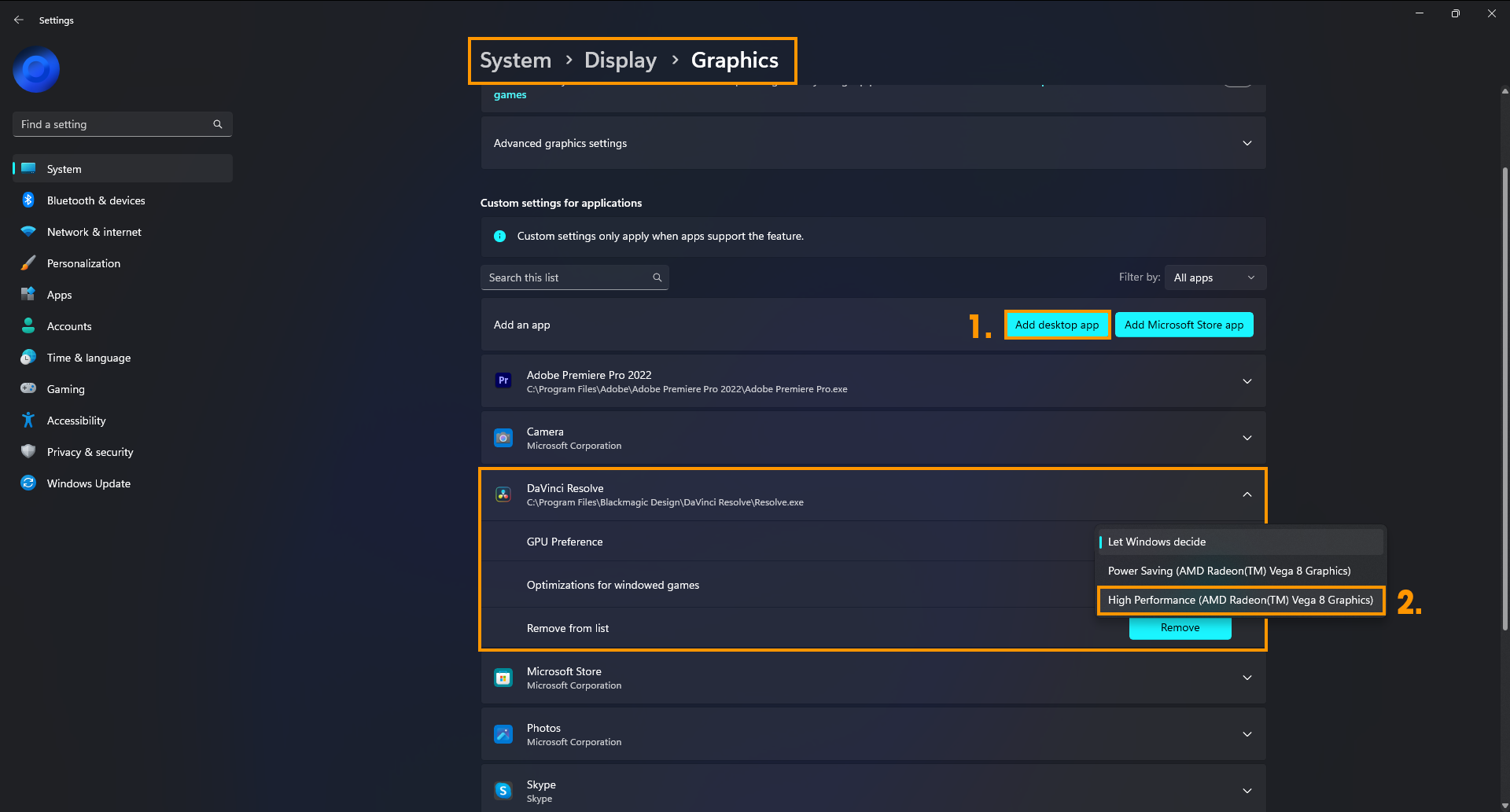 After you have made this change you can go back into Davinci Resolve and use it as you normally would.
If you are still having problems with Davinci Resolve follow the steps below
Still not working? Try these options instead.
Make sure that you have tried using the latest drivers available for your GPU.
If you recently updated to newer drivers and the issue started, go back to the old ones for a while.
Uninstall your GPU drivers using Display Driver Uninstaller (DDU)
Check that your GPU is supported. There are some GPUs (Intel) that aren't supported by Davinci Resolve.
If an update is available Update Davinci Resolve as well.
Note: This process works in all versions of Davinci Resolve even the older versions that you may still be using.
If you are having any other problems with Davinci Resolve check out some of the guides shown below. Otherwise, you can check out these guides over on YouTube.
How to fix DaVinci Resolve Unsupported GPU Error.
How to fix Add to render queue greyed out in Davinci Resolve.
How to change to single view in Davinci Resolve. Single/Dual view swapping.
How to fix Davinci Resolve Error Code -59 The GPU failed to perform image processing.
How to fix Davinci Resolve error: The Fusion Composition on the current frame or clip could not be processed successfully.