If you use Netflix from your Windows 10 device there are an assortment of errors you may come across during your time using the service. One of the most common of these errors is "Error U7353 Whoops, something went wrong … We're having trouble playing this title right now. Please try again later or select a different title." If you are seeing this error frequently here are some things you can try to fix the issue.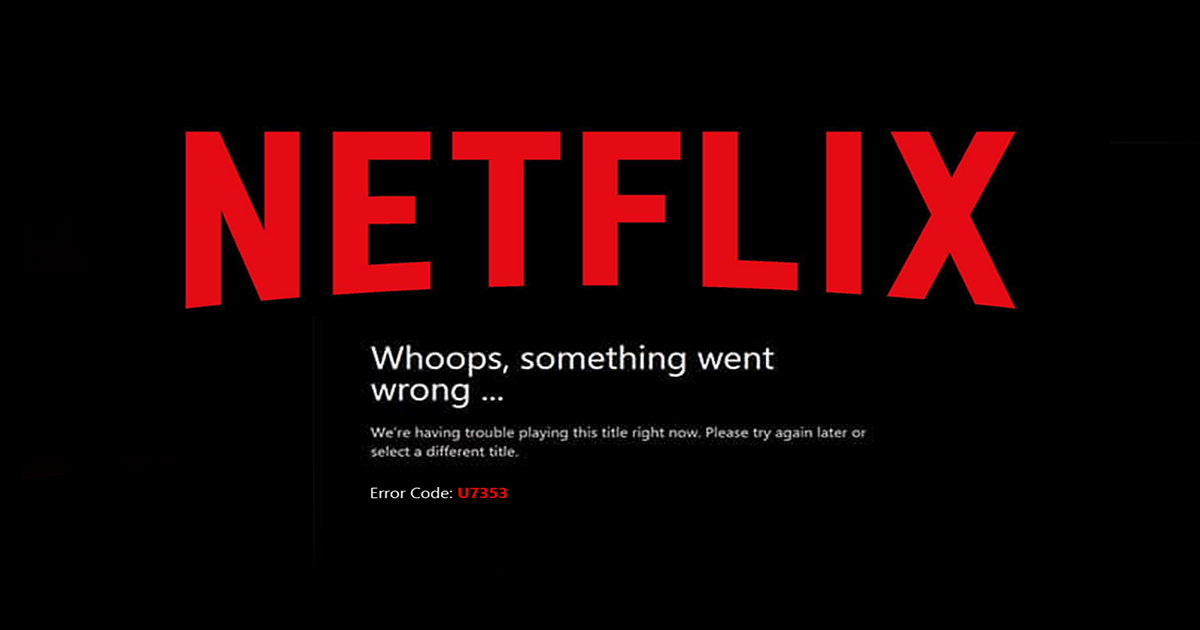 How to Optimize your Windows 10 Netflix Viewing Experience.  
If you have recently updated your Windows PC to Creators, you may have noticed that Netflix Error U7353 has become far more common. You aren't the only one to notice this issue, users from around the world have also noted a spike in Error U7373 since updating their OS. Luckily though, the issue is only a minor problem and can be fixed quite easily, using a variety of different methods. First, as the error can be quite random just retry streaming your video a couple of times, sometimes the error will simply disappear without any intervention. If this is the case, the bug was most likely on Netflix end. 
How to Fix Error U7353 in Netflix.
If trying to replay your video a few times doesn't solve your issue, then the next thing you should do is disable your VPN or Proxy, then retest Netflix. If the error still occurs, do the same with your Antivirus and Firewall. If at any stage the error stops when one of these services is disabled, you have isolated the problem. You will then need to reconfigure the settings inside that particular program. In the case of your Firewall, make sure you have the Netflix App whitelisted.
If the above steps have failed to grant you relief from the error code, here are a few alternative things you can try. Firstly, and most importantly you should check to see if your Netflix app and Windows are both fully up to date. In the case of Windows go to: Settings > Update & Security > Windows Update and click check for updates. If there are any pending updates download and install them, hopefully, this will fix the issue.

Once you have checked to make sure Windows is up to date, you will need to do the same for your Netflix App, this can be done by: Opening the Windows Store, clicking your profile picture and selecting Downloads and Updates. Now, just click Check for Updates. If there are any updates for Netflix make sure you install them. If your Netflix app and Windows version are all currently up to date and the error is still a problem, try the next option below.

How to Reset the Netflix App.
If none of the above steps have helped you fix the issue so far, you can try resetting your Netflix app. This can be done by doing the following.
First, press the Windows Key + I to open Settings. Then,  go to Apps > Apps & Features > Netflix > Advanced Options.
Click Reset.
Now, you can launch Netflix again and sign in once more.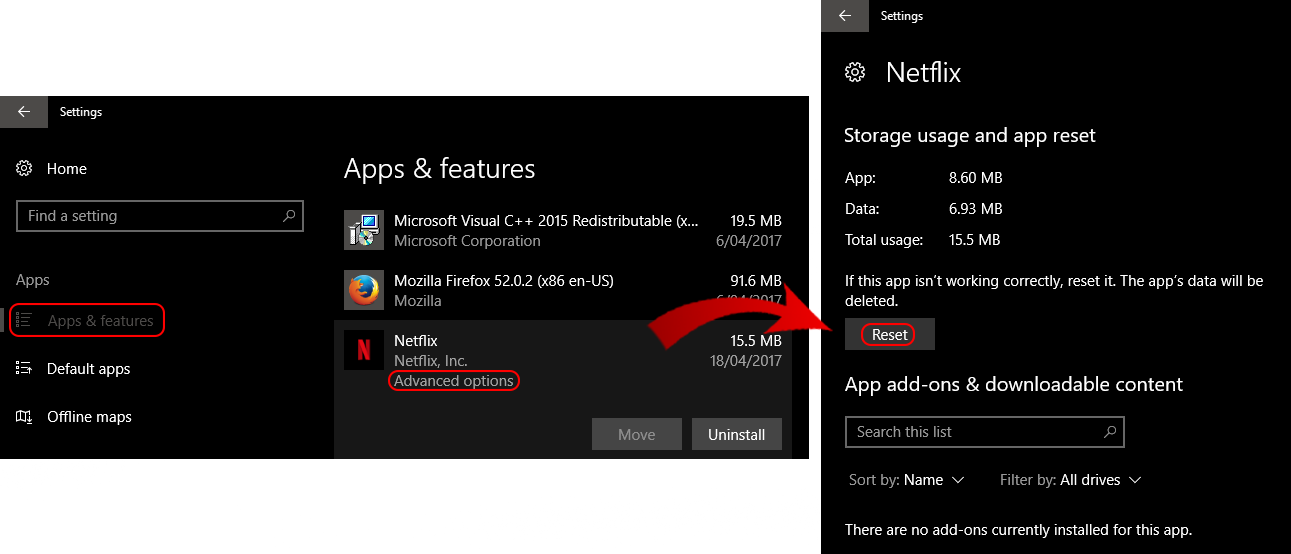 This should solve reoccurring Error U7353.
Reinstall Netflix App.
The last thing you can try to do, to fix the problem is, completely uninstall the Netflix app and reinstall it. This works most of the time and if you have ever used the Netflix customer service line is something they will suggest you try doing to fix the issue. To uninstall Netflix from Windows 10, right click on the Netflix icon on your start menu/apps list and choose Uninstall.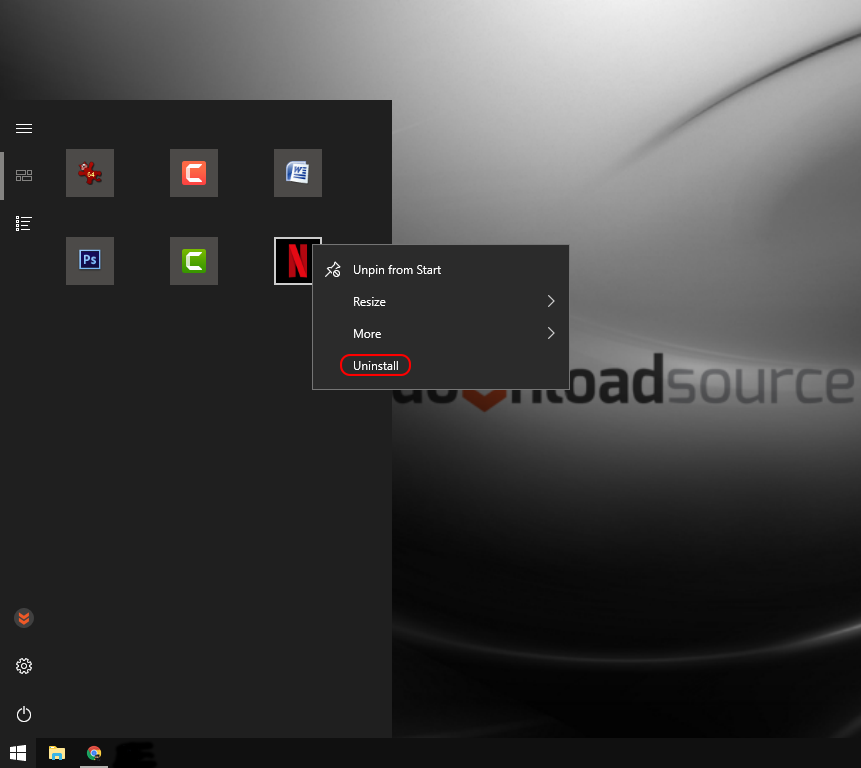 After the app has been removed restart your computer, once it has booted back up and you have logged in again, go to the Windows Store and re-download the App. With the app freshly installed, sign back into Netflix. You should now be Error U7353 free. If you have tried all of the above steps and still suffer the problem regularly, give Netflix's Customer support a call. I have had to call them regarding an issue with the pre-installed Netflix app on a Samsung Smart TV and their customer service is 10/10 perfect, probably the best in the business.