If Spotify is your main music streaming platform, you would have noticed that notifications for a lot of things are very hit and miss. This includes new music notifications and podcast notifications. Thankfully Spotify seems to have addressed this problem and added/updated their notification system to resolve the problems. So follow along as we guide you through some of the changes you may need to make to take advantage of the change.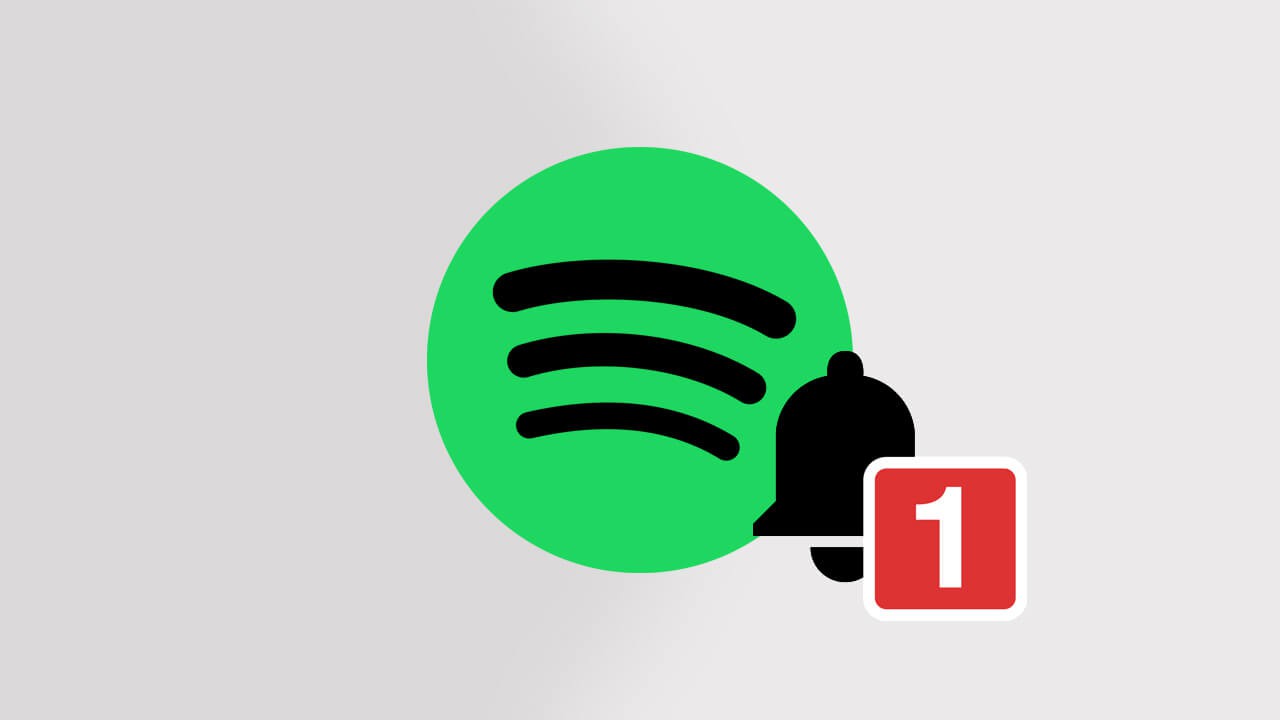 Related: How to merge two Spotify Playlists. Blend Spotify Playlists.
Whether you have a paid subscription or are simply using the free version, Spotify is one of the best music streaming platforms on the Internet. It's relatively cheap and has one of the biggest libraries available, which includes millions of hours worth of podcasts. Depending on how you are using Spotify, you may also have noticed that certain notifications aren't reliable or are basically nonexistent. Especially those related to new content.
If you are following artists and podcasts on Spotify, you'll probably be looking forward to new tracks and podcast episodes when they release. I know I am, which is why not getting notifications correctly is such an annoying issue. Thankfully, Spotify seems to have addressed this problem with the "What's New" feed. This new feed aims to cover the shortcomings of the current notification system and groups new content into a special location where you can easily access new stuff.
What exactly is the "What's New" feed on Spotify? Get notified about new content in Spotify.
The "What's New" feed is pretty straightforward and lists new music from artists, brands and podcasts that you follow. It's a comprehensive list of new content that can be accessed from the Bell Icon on the Spotify home page. It seems like a lazy fix for notifications but it's actually quite a handy place to check when you open Spotify, which a lot of people probably do daily anyway. Let's just hope that this feature isn't used to push ads for new content down the track.
How do you Turn On notifications for New Music on Spotify? Enable New Music notifications on Spotify.
To enable notifications for New Music on Spotify, you'll need to do the following.
First, make sure that your Spotify app is up to date and running the latest version.
When you are on the latest version. Open Spotify, then click the Settings Cog in the top right-hand corner.
Here tap Notifications and you'll see a list of all the possible notification options you can change. Simply flip the toggle next to New Music to On and you'll start seeing notifications about new music.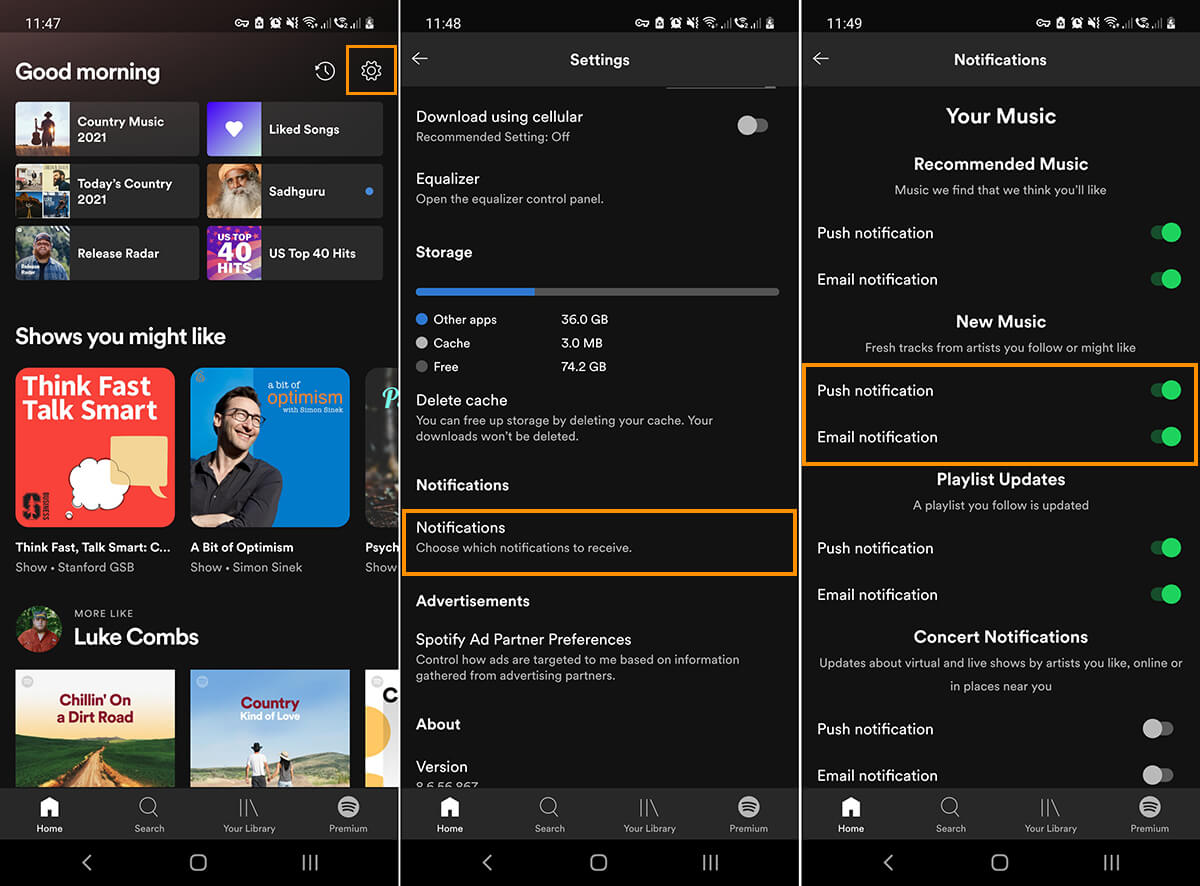 I've been using this feature since it was added and updated and haven't had any issues with notifications, however, they can be slow if you are using battery saving mode on your device. This is simply because battery saving mode reduces the intervals at which your device checks the Internet for updates. This will affect all apps and services on your device, not just Spotify. While you are here, you may want to check out some of our other Spotify content.