If you are using Steam and are trying to add a new drive or location to your Steam Library but are getting the following error message: New Steam library folder must be writeable. This article will guide you through several different steps that will show you how to ensure the location you want to use has read and write access.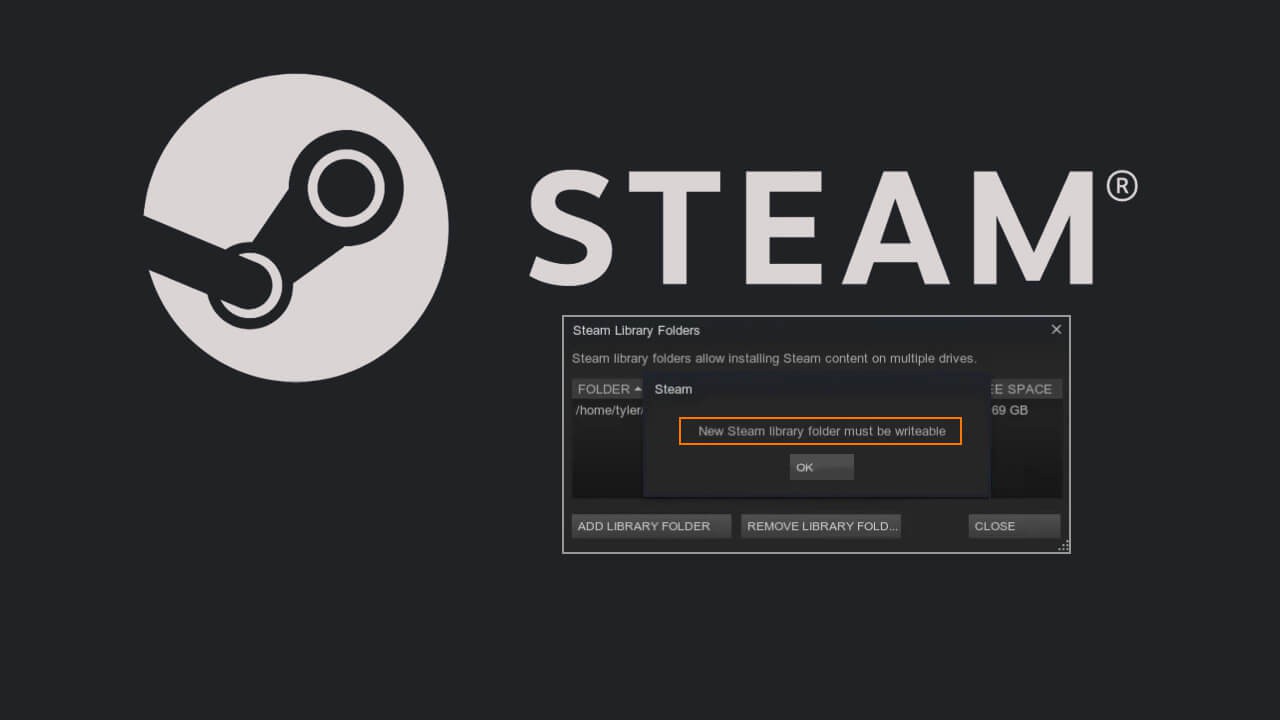 Related: How to fix Gaming Services Error 31: A device attached to the system is not functioning. (GamePass)
After all the dramas I've had lately with Xbox Game Pass, I'm glad to be back over on Steam, enjoying the simplicity of Steams game download process. That said, there are a few minor issues new users may encounter when using Steam. One of the most errors being "New Steam library folder must be writeable." This is a simple error to fix and only appears if the drive or folder you are trying to use is set to read-only.
There are quite a few different reasons a drive or folder may be set to read-only by default but you don't really need to worry about this. The important thing is knowing how to convert a read-only location from read-only to writeable. Once you've done this, you'll be able to download and install games on Steam without any issue. Thankfully, this entire process is really quick and easy so let's get started.
Note: The default Steam installation location is C:/Program Files/steam/steamapps/common and will be writeable by default this is for any other extra library folders you wish to add.
Quick steps to fix New Steam library folder must be writeable.
Go to the folder you want to change to writeable using File Explorer.
Right-click on it and select Properties.
Stay on the General tab, and untick the Read-only checkbox.
Finally Restart Steam and should be able to use the folder.
Note: The Steam folder will have to be empty before it will let you use it. If it isn't you'll get an error stating so.
How do you Fix Steam error: New Steam library folder must be writeable.
To begin, locate the folder that you want to use as a new Steam library folder using File Explorer.
When you find the folder, right-click on it and select Properties. From the General tab untick the Read-Only box, click Apply, then Ok to save the change.
Finally, Restart Steam and you should be able to use the new folder without any issues. Just make sure it is empty otherwise you'll get a different Steam error.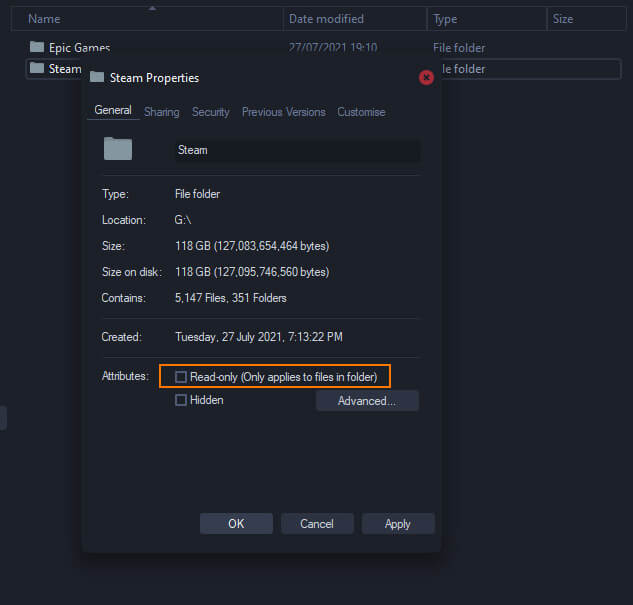 If you are still having issues, try Clearing the Steam Download Cache.
If you are still having problems with Steam you can try clearing the Download Cache. To do this follow the steps shown below.
Launch Steam.
Click Steam (from the top-left corner of the window), then click Settings.
Next, click Download then CLEAR DOWNLOAD CACHE.
Once the process finishes Restart your computer and Steam should be working perfectly.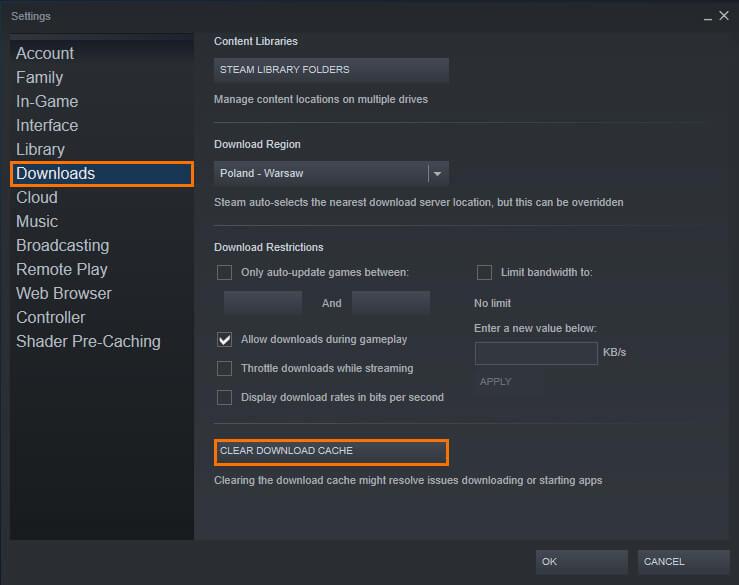 If you are still having issues after following all of the steps shown above, it's probably a good idea to format the drive you are trying to install games on. If this is your main C: Drive, open Command Prompt (as admin) and run the following command: DISM /Online /Cleanup-Image /RestoreHealth. When the command finishes Restart your computer and run the next command: sfc /scannow. After these commands finish, you shouldn't have any further issues with Steam.