If you are trying to use the Photos app on Windows 11 but are having issues with images not loading or images instantly going black/blank when they load. This article will show you several different things you can do to solve the problem and get pictures loading properly in the Windows 11 Photos app.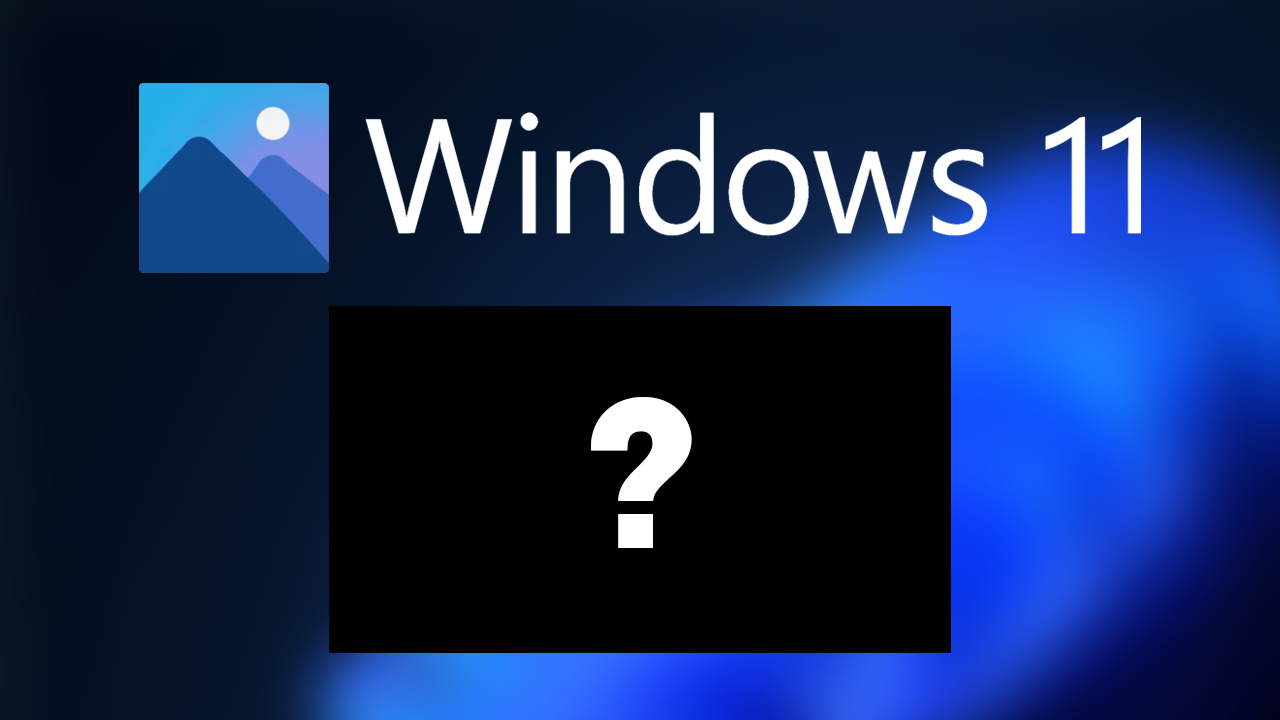 Related: How to fix SBOX_FATAL_MEMORY_EXCEEDED error. Chrome, Edge, Brave, Opera.
The photos app on Windows 11 is one of the operating system's most useful apps, it's preinstalled and does everything you could possibly want a Photos app to do. It's fast, easy to use and doesn't have a ton of extra junk that bloats the app. It's also a really reliable app that rarely has any problems. However… That seems to have changed recently with a bug that causes images to display blank or go black a second after they load.
It's not all bad news though as there are quite a few different solutions available that will allow you to fix this problem and get the Photos app working again. Before you start trying to troubleshoot this issue, make sure that you've tried to open the file/s you are having problems with another program just in case the issue is with the file and not the Photos app. If you don't have another program or app installed on your computer XnView is a good alternative to the Photos app.
How do you fix pictures going blank or loading blank in the Photos app on Windows 11?
One of the quickest and easiest fixes for this problem is to run the Windows app troubleshooter. It's a quick and easy fix that works pretty often.
First, open Settings by pressing the Windows Key + I then click Troubleshoot in the central pane.
Next, expand Other troubleshooters, then click Run next to Windows Store Apps.
Now just wait for the troubleshooter to run through all its checks. Hopefully, when it completes it will have solved the Photos app crop saving issue.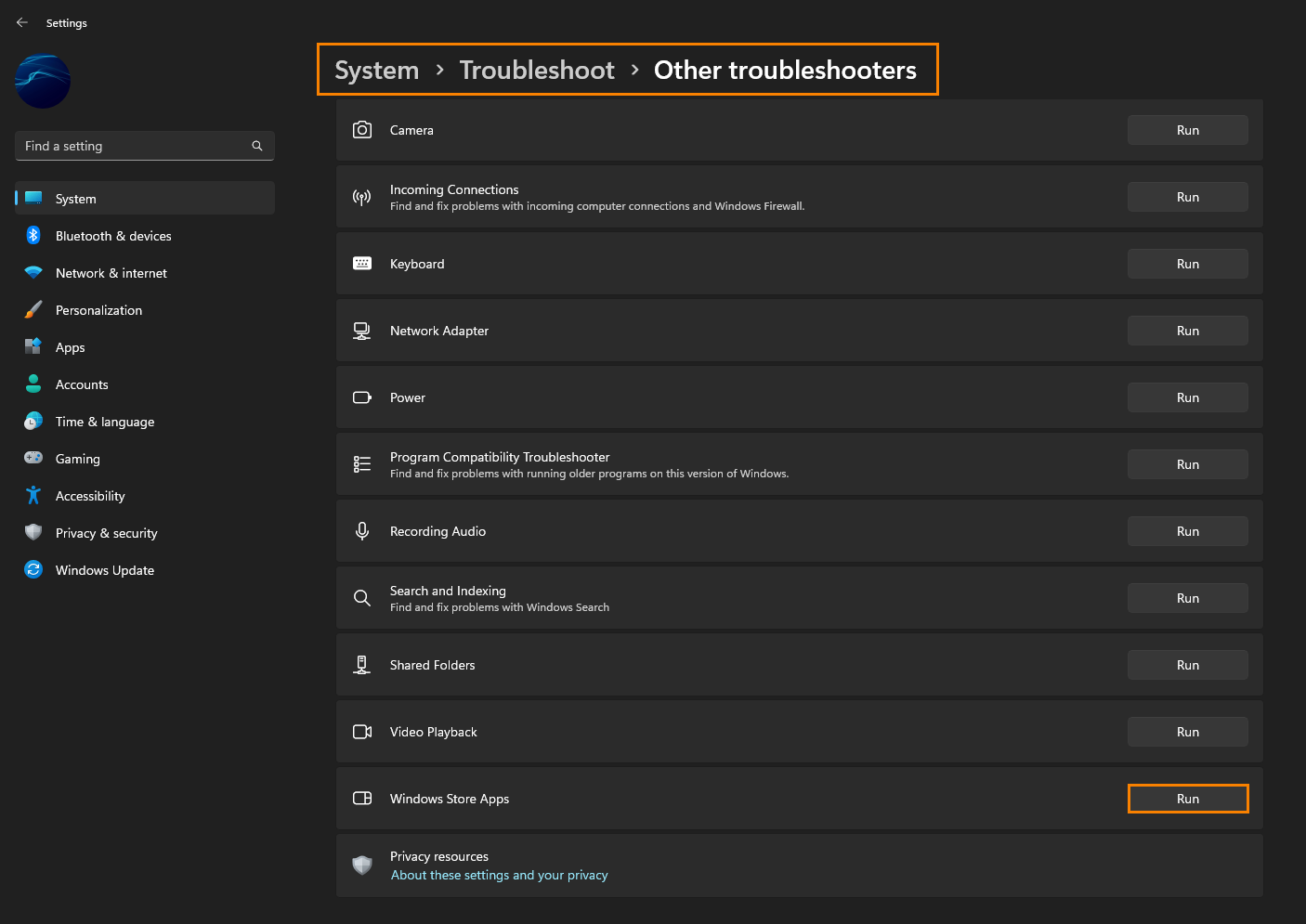 Uninstall the last Windows 11 update that was installed. (Not always available)
If you still have the option to uninstall the latest Windows 11 update that installed on your computer do that. If you aren't sure how to check out the article linked below.
How to uninstall a bad Windows 11 update. Rollback a Windows 11 update.
This is worth a try if you noticed that this error started happening after a Windows update.
Download and install the latest update for Windows.
Check to see if there is an update available that may potentially fix the problem. Microsoft releases updates quite regularly. There may not be any available, however, it is worth a try. To force a manual update go to Settings > Windows update > Check for updates.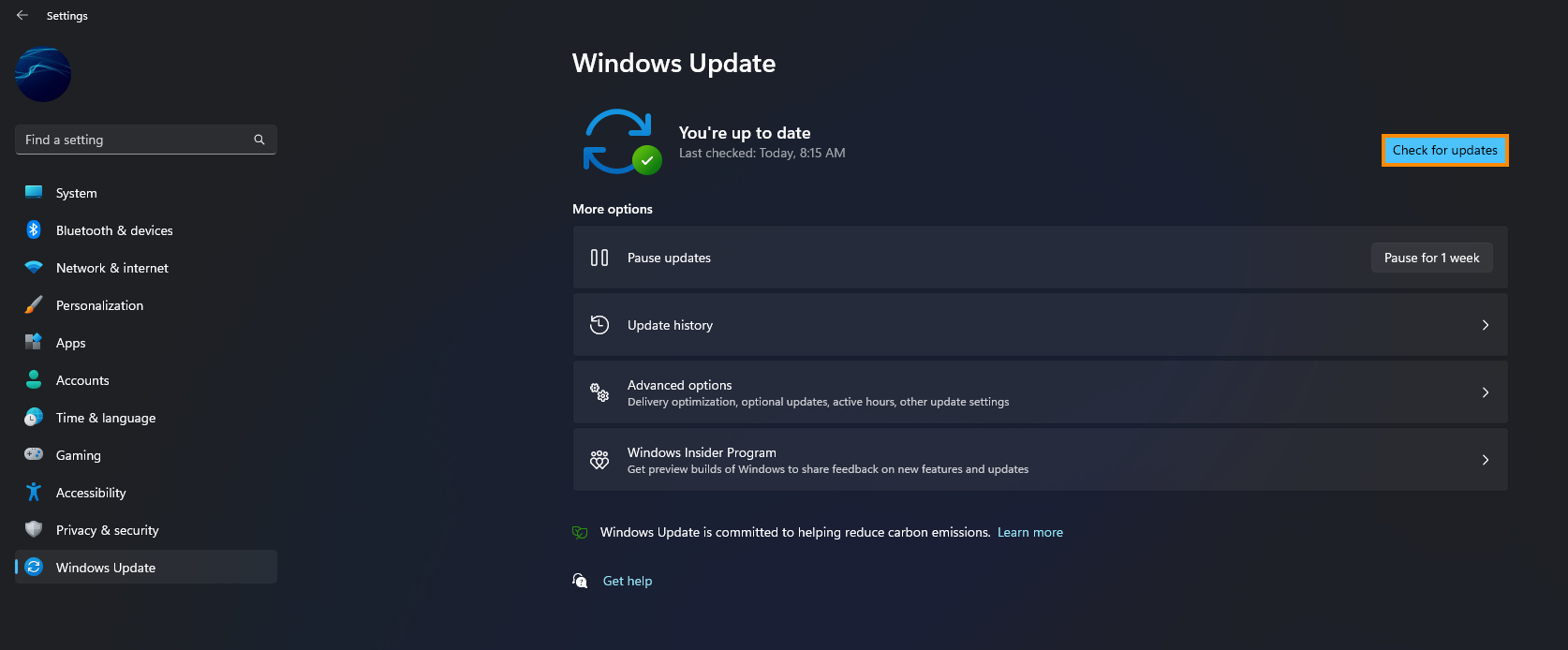 Repair or Reset the Windows Photos app to fix image cropping now saving.
If nothing so far has helped solve this problem, you need to Repair and/or Reset the Windows Photos app. If you haven't done this before, follow the steps shown below.
First, open the Settings app on your computer, then go to Apps, and find Microsoft Photos.
Next, click Advanced Options, then scroll down the list and click Repair (let it repair).
If Repairing the Microsoft Photos app doesn't work, repeat the same process, however, this time, click Reset (let it reset).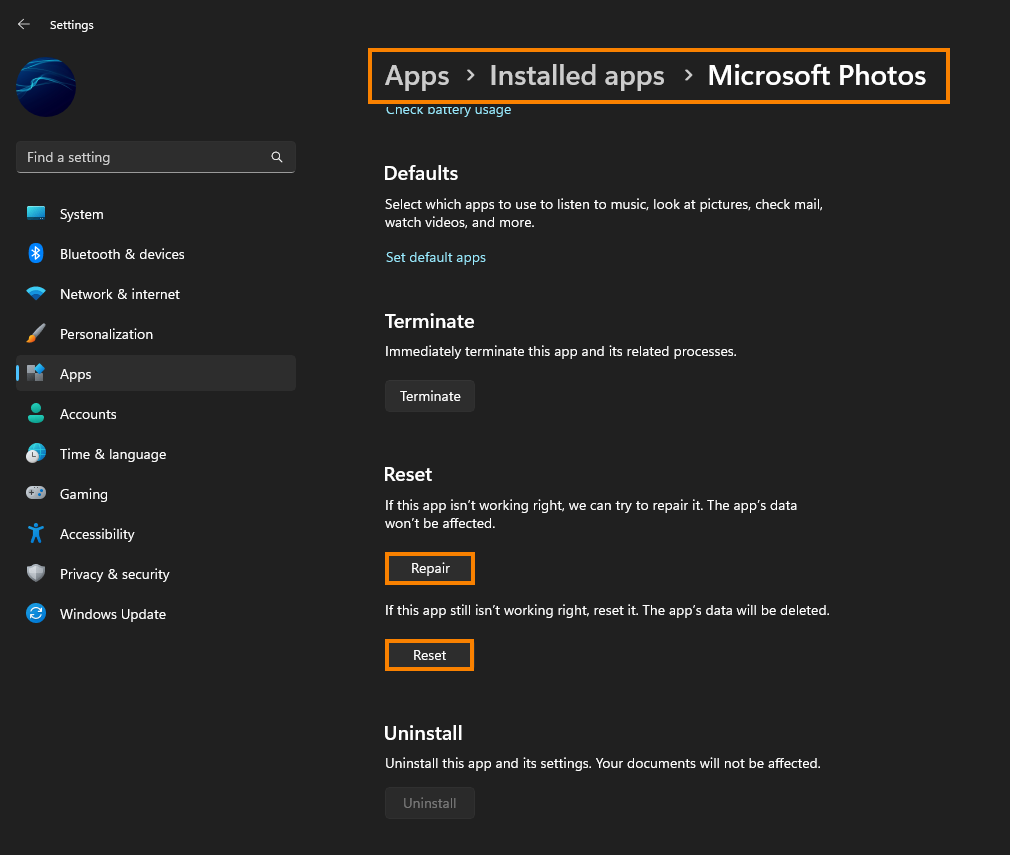 Try running the Windows SFC command.
First type CMD into the Start menu then right-click Command Prompt and choose Run as administrator.
When you have Command Prompt open type the following command into Command Prompt and press Enter.
It may take some time to complete so be patient. If any errors are found they should be repaired automatically. If it doesn't complete properly Restart your computer in Safe Mode and repeat the process.
Fix Microsoft Store error 0x800704f1 on Windows 11 using the DISM tool.
If the SFC tool returned an error message, open Command Prompt as Administrator, then enter the following commands in order.
DISM /Online /Cleanup-Image /CheckHealth
DISM /Online /Cleanup-Image /ScanHealth
DISM /Online /Cleanup-Image /RestoreHealth