If you are a Windows 10 user who has recently lost the ability to use the right-click function or your mouse, this guide will show you several different solutions you can try to restore full mouse functionality.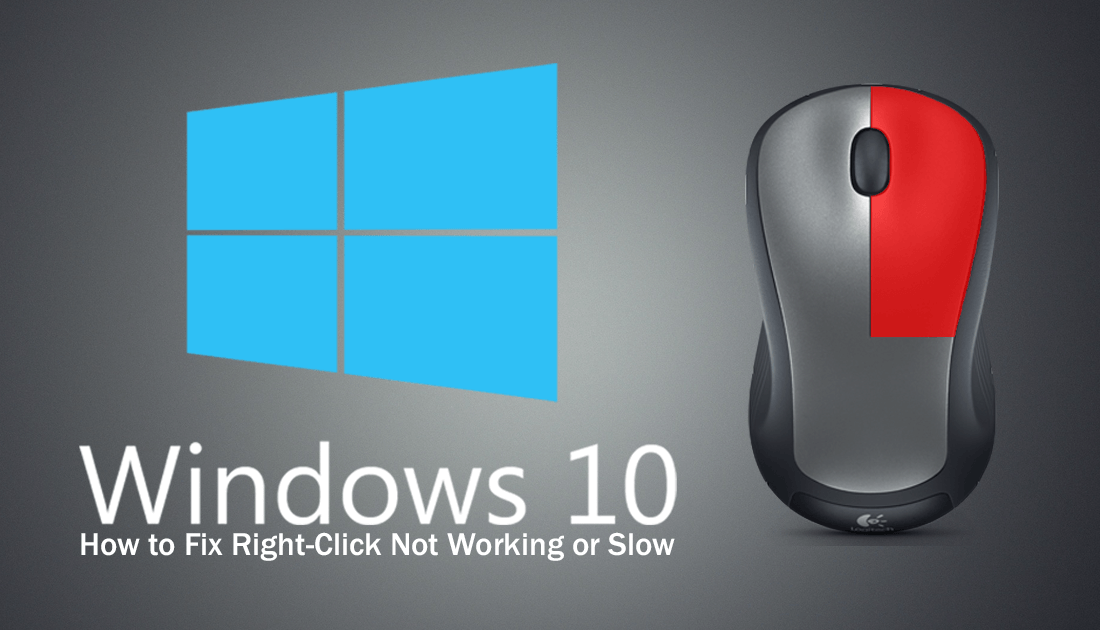 How to Make Google Chrome Work Better on Windows Touch Devices.
When your mouse or keyboard stops working on Windows 10, using the operating system can become quite difficult, especially if both devices fail at the same time… Even if your peripherals don't all fail at the same time or only fail slightly, finding a fix can be tough. Thankfully in just about all situations, there is a way to get escape this nightmare, so follow along as we show you how to fix a slow right-click or a right-click that isn't working at all on Windows 10.
How Do You Fix Right-Click Problems on Windows 10? First Check Your Hardware.

Obviously, the first thing you need to check if you are having some clicking issues on Windows 10 is your mouse. If you have another device you can connect your mouse to, do this and check to see if it is working normally. If your mouse behaves the same on other devices, it's probably faulty and requires replacement.
If it is your laptop click-pad that is having issues, you can manually swap the click functions in order to check the physical clicker. To do this, go to Settings > Devices > Mouse, then change the option under Select Primary Button from Left to Right. After making the change test out both clicks, if the same physical button doesn't work, the issue is hardware related, so you will most likely have to get it repaired or opt to use an external mouse. Once you have made sure your mouse/clickpad isn't faulty, it's time to check the software side of things.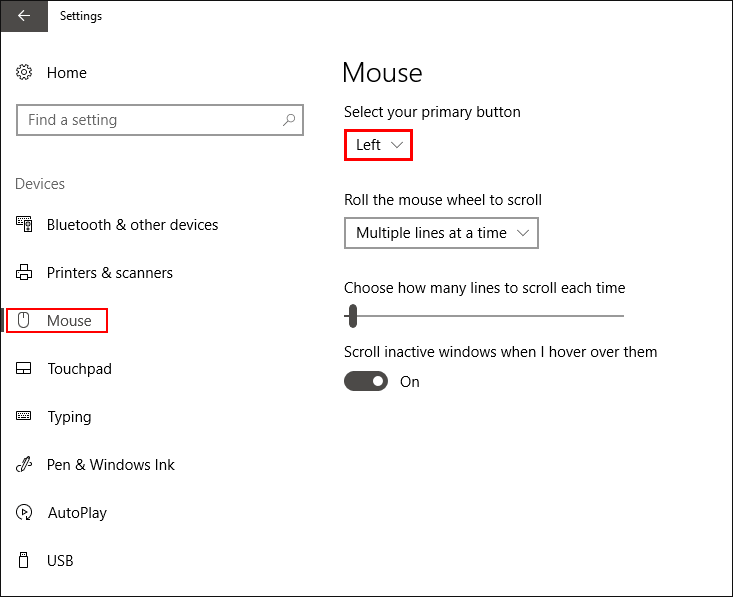 Scan Your System For Infections to Fix Mouse Right-Click Problems. (Slow or Not Working)
To begin, make sure you have scanned your entire computer for viruses and malware and remove any programs you may have installed just before the issue arose.
Download Avast Antivirus.
Download AVG Antivirus.
Download Malwarebytes.
If after eliminating viruses, malware, and bad programs the right-click issue is still occurring, you can restore your computer to an earlier state. The time your computer made its last restore point will determine whether this is a viable option or not. If you don't have a recent restore point, it's best to abandon this idea.
Restore Your System to an Earlier Working State to Fix Mouse Right-Click Issues. (Slow or Not Working)
To restore your computer to an earlier state do the following. Open the start menu, search Restore, click Create a Restore Point, then click System Restore in the small window that appears. On this screen you have two options, the first is to use the Recommended option (top option) which usually picks the most recent restore point. The second option will allow you to manually choose a restore point from a list of all the restore points created on your device. Once you have chosen an option, follow the prompts given by Windows to complete the process. After it finishes check to see if your mouse is working properly, if it is you're done, if not you will need to try the next steps.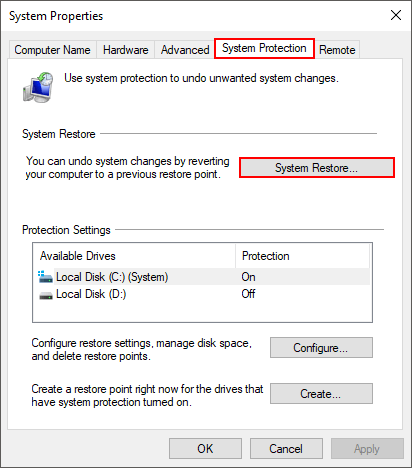 Clean Boot Windows to Fix Mouse Right-Click Issues. (Slow or Not Working)
The next step is to Clean Boot Windows, this is easy to do and loads Windows in a similar way to Safe Mode. If your mouse is working after clean booting, your issue is looking more and more like software, either a program, virus or registry error.  
To clean boot Windows do the following:
Type msconfig into the start menu and select the first option that appears, which should be System Configuration.
In the first window, find and untick Load System Services under the Selective Startup section.
Change to the Services tab, tick Hide All Microsoft Services, then Disable all the remaining services.
Now Restart your computer and check to see if your mouse is working.
If everything is working fine, it's looking more and more like an issue with software or the registry. You can now change Windows back to normal boot, to do this backtrack the steps shown above.

Check and Disable Shell Extensions to Fix Mouse Right-Click Issues. (Slow or Not Working)
For the next step, you will need to download and install a small program called ShellExView. This program lists all shell extensions running on Windows, anything that isn't a standard Windows extension will show up highlighted (reddish/peach in color). Now all you have to do is disable all highlighted entries, checking after each to see if mouse function returns. Normally you'd right-click to find the option, however in this situation that's out of the question, so click File and select Disable Selected Items or press the F7 key.
Download ShellExView From Softpedia.  
If you identify something, uninstall the program associated with it. If you scroll to the right in ShellExView, you'll be able to view the path of the extension under Filename, which will make it easier track down the program, app, game, etc.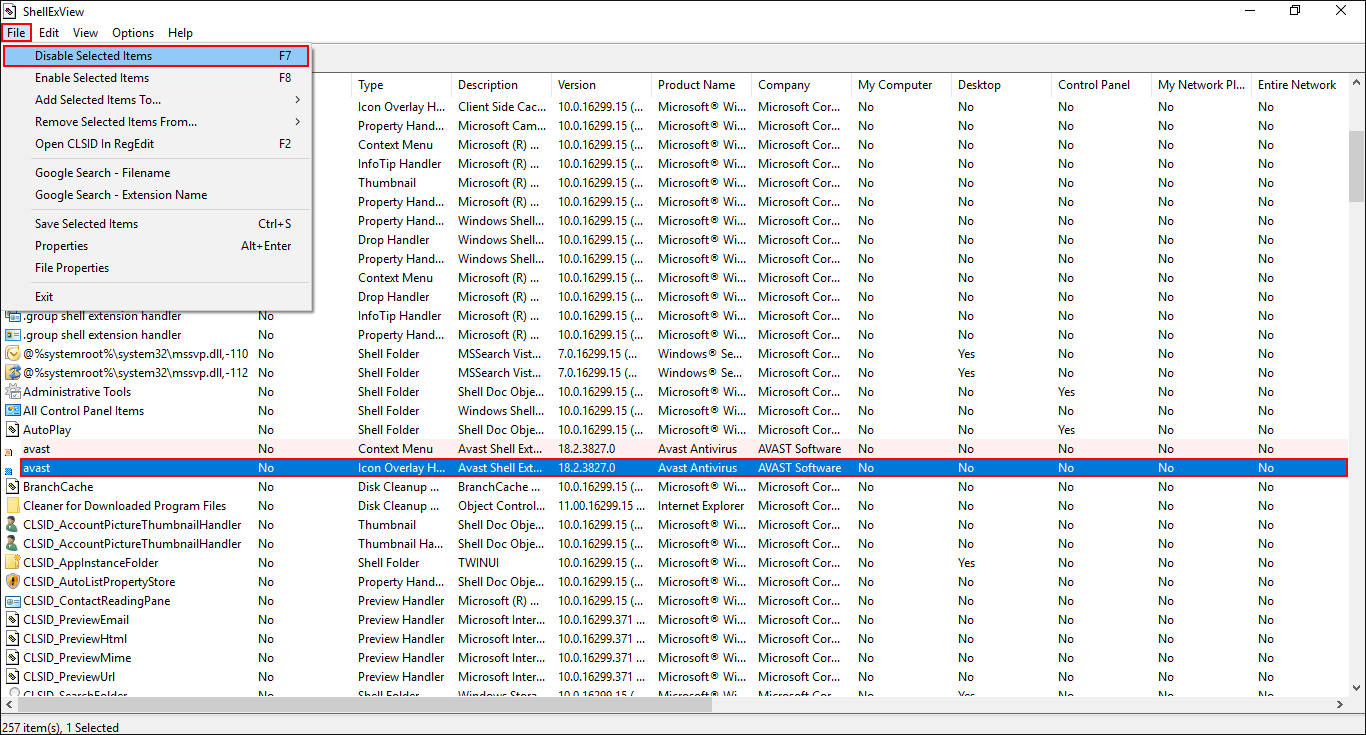 Clean the Windows Registry to Fix Mouse Right-Click. (Slow or Not Working)
The second last remedy you can try to fix your mouse's right-click functionality is to use CCleaner to clean your system registry. Once you have CCleaner installed, choose Registry from the left-hand pane, then select Scan For Issues, and finally Fix Selected Issues when the scan has finished. When the scan finishes, Restart your computer and check to see if your mouse is working.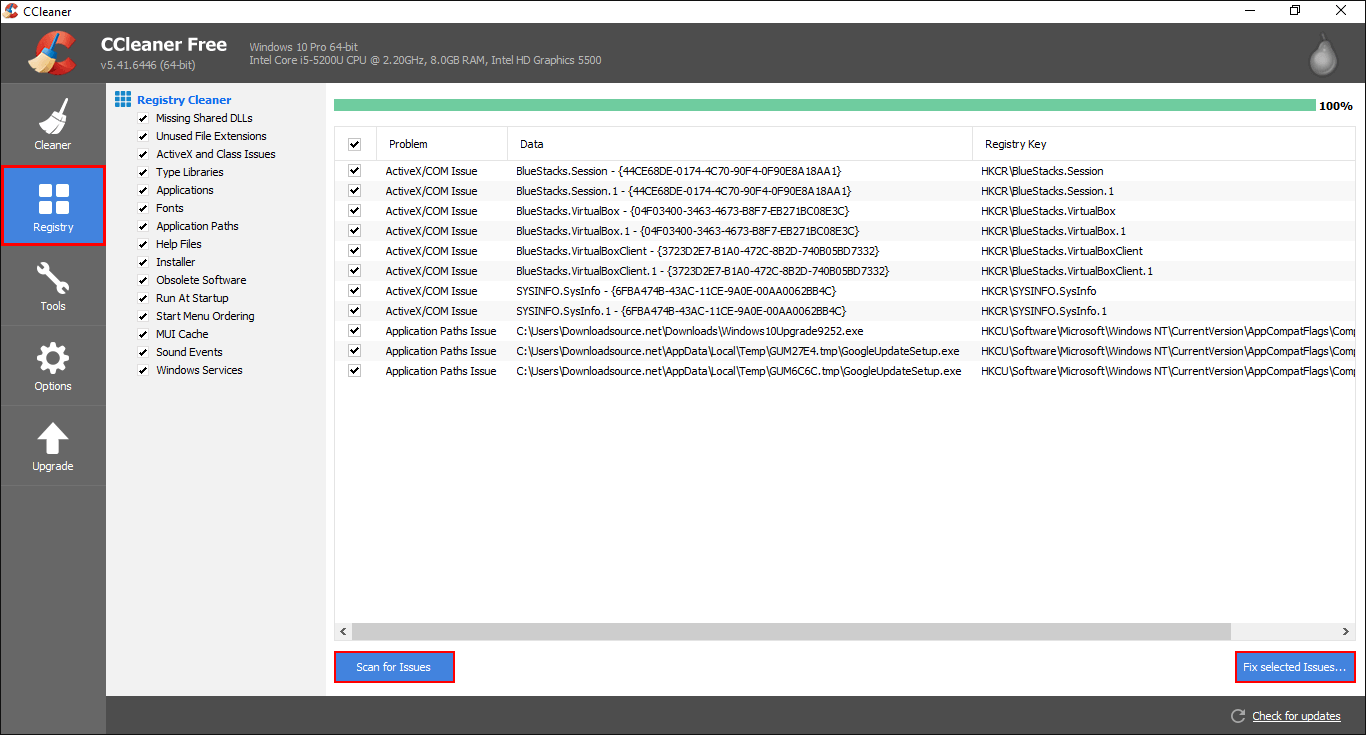 Fresh Install Windows to Fix Mouse Right-Click Problems. (Slow or Not Working)
The final and worst solution is to reinstall Windows on your system. The good news is that you can do a fresh install without losing your personal files.
How to Factory Reset Windows 10 and Keep Your Personal Files.
Alternatively, you can use the Media Creation Tool from Microsoft to do the same.
Download the Microsoft Media Creation Tool.
.
.