How to Make Google Chrome Touchscreen Friendly on Windows Touchscreen Devices.
Author

Publication date

12.04.2018

Ilość komentarzy
Google Chrome is by far the most popular Internet browser on the market holding more than 70% or market share. As great as it is to use on desktops, laptops, and mobile devices, it can be difficult to use on selected touchscreen Windows devices, Surface tablets for example. Thankfully, there is a way to to make Chrome easier to use on these touch devices.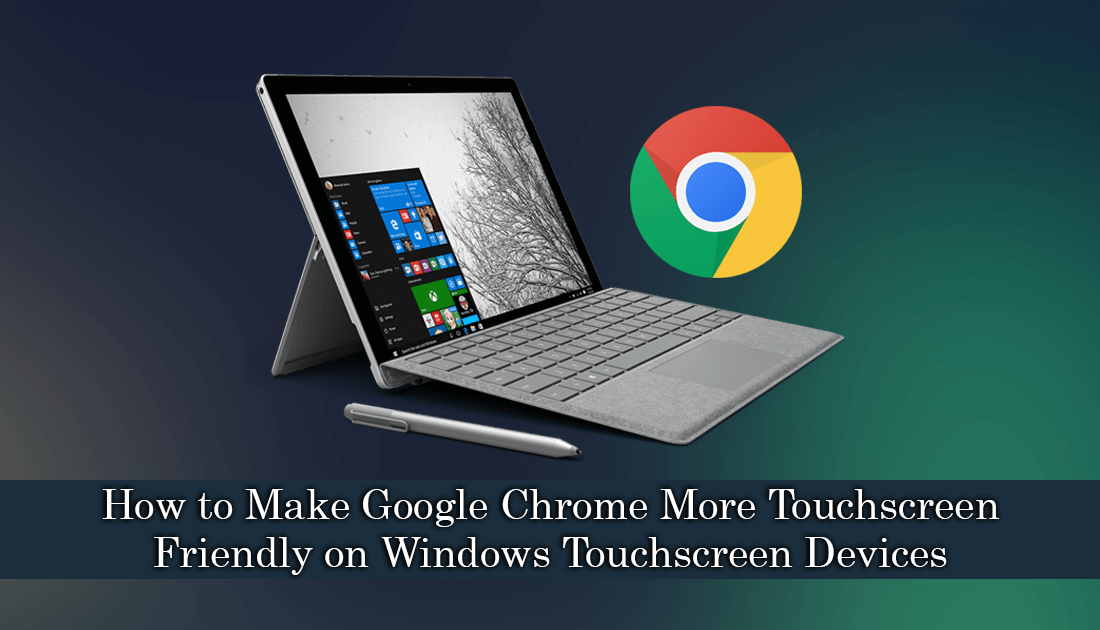 How to Hide All Retweets From Your Feed on Twitter.
Although all current versions of Google Chrome and Windows touch devices allow you to use Chrome without any technical issues, the user experience doesn't feel as optimized as other browsers like Edge. Officially, Google are aware of this shortcoming and have already started making some changes, but you would like to check out some of these changes and start using them before they are officially released, you'll find a full set of instructions showing you how below.
How Do You Make Google Chrome More Touch-Friendly on Windows Devices?
To begin, you will need to download the latest Dev Channel Version of Chrome, which you can grab here. The Dev version of Chrome will run completely separate to the standard version, so you don't have to worry about anything being changed, overwritten or erased from your normal browser. Once you have it installed on your device, you can begin making the tweaks.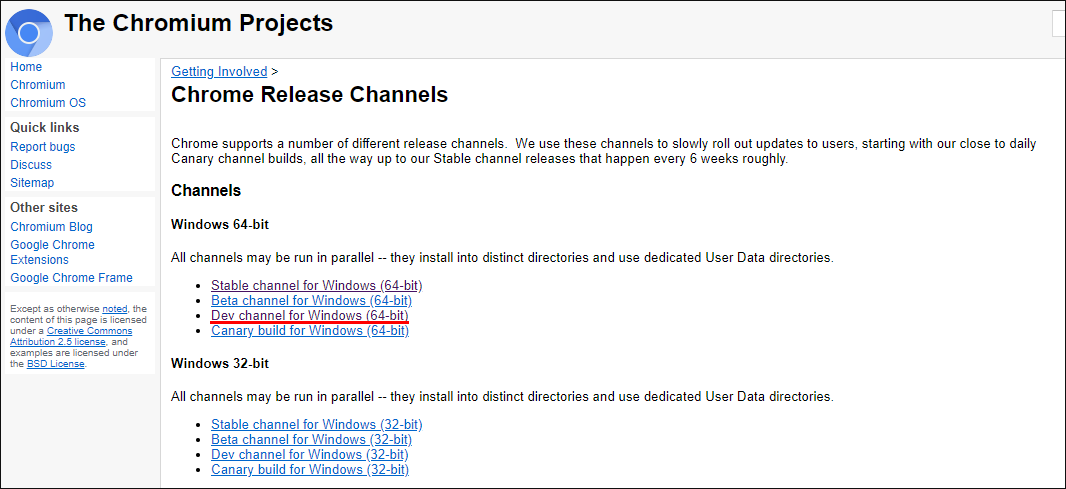 Note: You can follow these exact same steps on the standard version of Google Chrome and the interface will be enhanced somewhat, however, it isn't optimized as well as the Chrome Dev version.
Open Chrome Dev using the newly added desktop shortcut or start menu entry, when you have it open, copy and paste the following address into the address bar and press Enter.
chrome://flags/#top-chrome-md

This will take you directly to the touchscreen specific option within Chrome's advanced user menu. UI Layout for the browser's top chrome will be highlighted (selected) so click Default to the right of the entry and choose Hybrid or Touchscreen. (The option you have may vary depending on the version of Chrome Dev you have) Both options give the same results.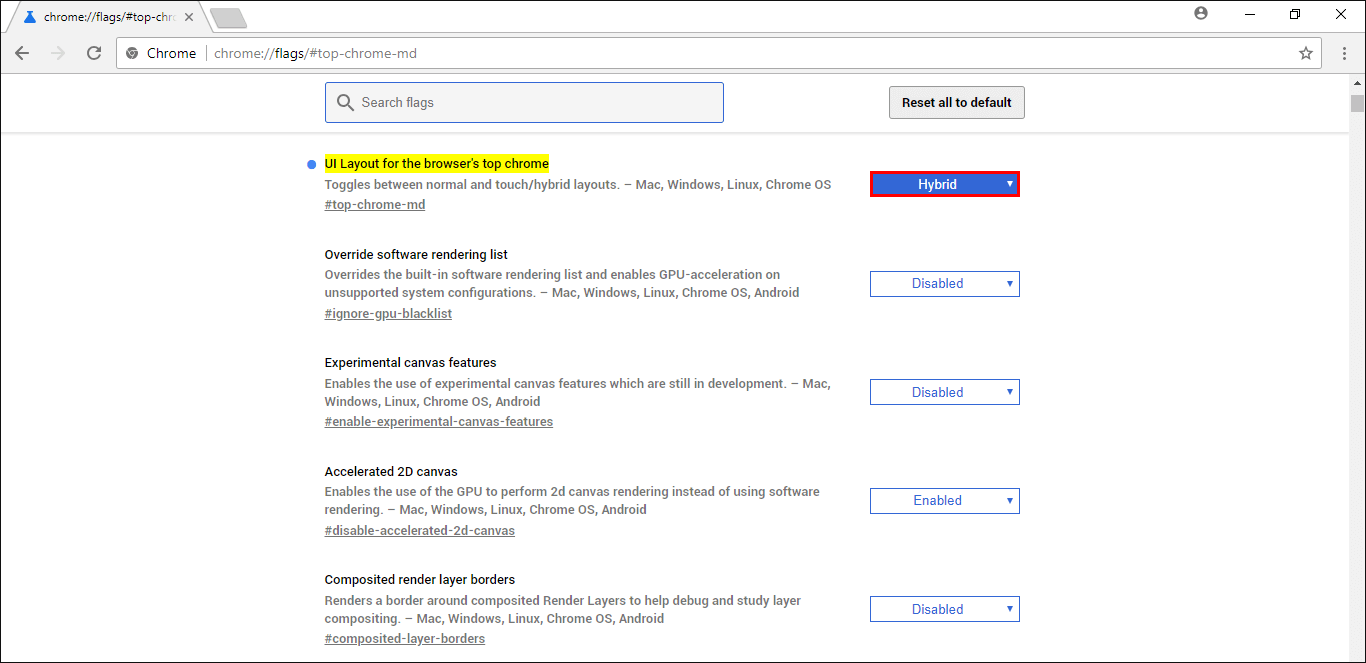 As soon as you make the change, Chrome Dev will display a big Relaunch option at the bottom of the screen, which you will need to click on in order to make the change take effect. After the Restart, you will notice that most of the Chrome interface has change size slightly and certain components have been moved and adjusted.

Before you go ahead and import all your Chrome bookmarks and other info into Chrome Dev, I would suggest using it for a little while to make sure its stable on your device. If all is well after some use, feel free to import all your Chrome data and start using Dev as your main browser. Most of the time these features find their way to the current official stable release of Chrome so keep an eye out for your chance to switch back.