If you are trying to watch something using the Netflix app on Windows but have noticed that some movies and tv shows don't have any sound. This article will show you some troubleshooting steps you can take to solve the problem and get all movies and tv shows working with sound in the Netflix app again.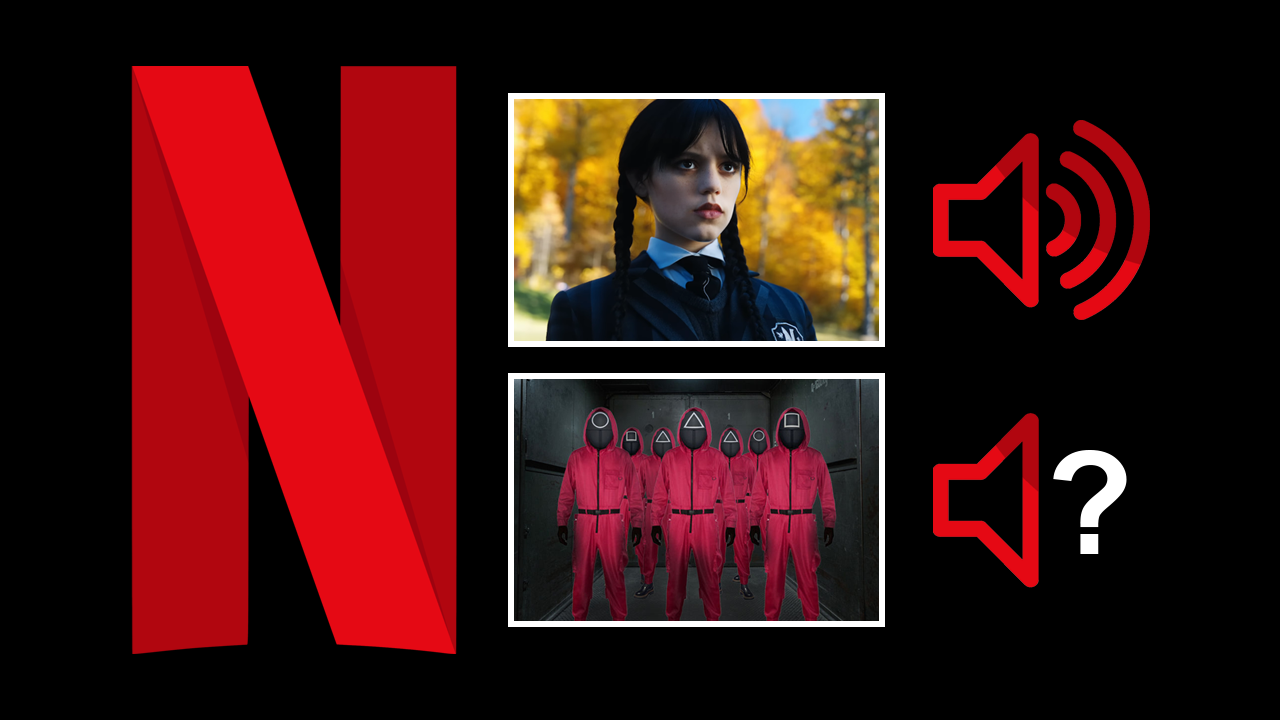 Related: How to Check Who is Using Your Netflix Account From Where, When, and on What Device.
Although you can watch Netflix content from your Internet browser, Netflix likes to persuade people into using their apps by providing a better experience. They do this for a number of reasons, however, the primary one is to keep an eye on precisely what you are doing. It also prevents you from using any extensions to gain any features or get some workarounds.
While this is reasonable most of the time, there are instances where the app is a far worse or more inconsistent experience than the web browser. For example, you may try to watch content only to find that some of the stuff you are selecting, both movies and tv shows, don't have any audio. Alternatively, you may find yourself dealing with out-of-sync video and audio in Netflix. Thankfully, there are a couple of things you can do to solve this issue and get sound to work universally across any content you open in the Netflix app on Windows 10 and 11.
Note: Quickly restart your computer and your modem/router. This may solve the problem without any extra work.
How do you fix sound only working for some movies and tv shows on Netflix and not others?
In order to solve this problem you will need to repair or reset the Netflix app on your device. To repair or reset the Netflix app on Windows 10 or 11, you can try the following steps:
First, make sure the Netflix app is closed.
Next, press the Windows Key + I to open the Settings app.
On this page click on "Apps" in the left-hand panel.
Scroll down and find Netflix in the list of installed apps and click on it to expand the list of options.
From the list of options that appears click "Advanced options".
Now scroll down the list until you see the "Repair" and "Reset" options.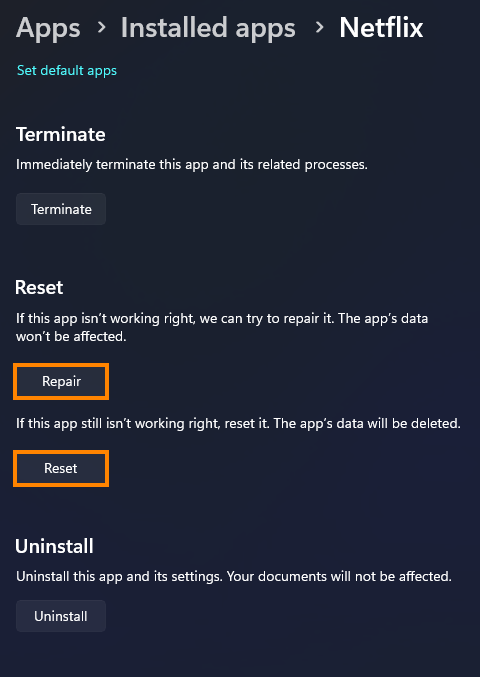 Finally, confirm the repair, wait for it to complete, then restart your computer and check to see if the problem has been solved. If it hasn't, repeat the process using the Reset option.
Uninstall and Reinstall the Netflix app on Windows to fix sound working for some movies and tv shows on Netflix and not others.
This is pretty straightforward advice. Just uninstall and reinstall the Netflix app on your device. Just make sure that you restart your computer in between to get the best chance for success. If you still have issues after completing everything shown in this guide, I suggest that you check out some of the more detailed suggestions in our sync-related issues here. While you're here, I also suggest checking out all of our Netflix guides here.
Watching Netflix from another device? Phones & TVs.
If you're getting this issue on another device, say a smartphone or a smartTV you should also try uninstalling and reinstalling the Netflix app. However, in the case of smart TVs with Netflix preinstalled you should unplug your TV from the power socket and wait 5 minutes before turning it back on again. This should solve the issue.
Wrapping things up.
So if you are experiencing sound issues while watching Netflix on Windows, there are a few troubleshooting steps you can take to solve the problem. These include repairing or resetting the Netflix app, and uninstalling and reinstalling the app. By following these steps, you should be able to get sound working universally across all movies and tv shows on the Netflix app. If these steps do not work, it may be necessary to check for more detailed suggestions related to sync issues. Additionally, it is always good to check for updates on your device and Netflix app, as well as checking your internet connection. By following these steps, you can ensure an optimal viewing experience on Netflix.