If you are trying to launch games, download games, or do anything else in Steam and get Error 0x4C7: The operation was cancelled by the user. This article will show you several different things you can do to troubleshoot the problem and ultimately resolve the problem. This error can be caused by a range of different things, none of which you, the users have contributed to.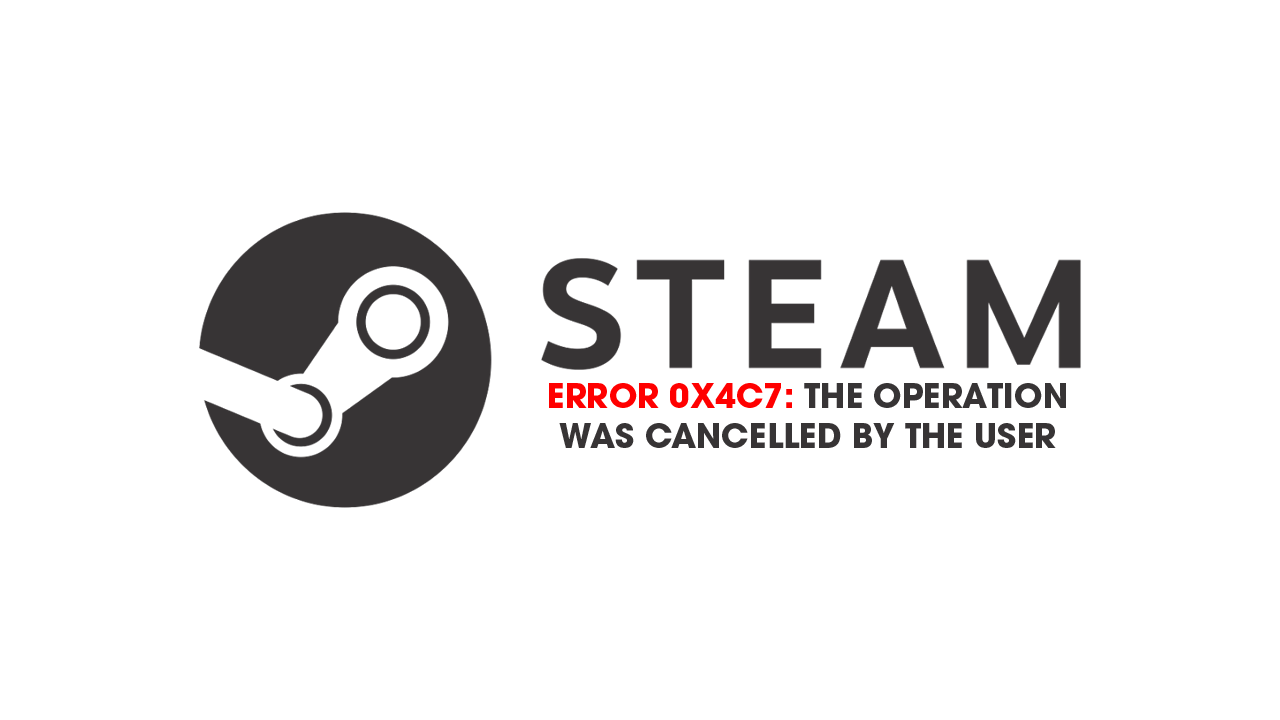 Related: How to get the best results in Leonardo.Ai | Leonardo.Ai better than Midjourney?
Steam! Everyone's favourite gaming client, store, library, etc… What's not to love! It's got a cult following for a reason right?! It's also super, super stable, and reliable. So what's up with Steam Error 0x4C7, accompanied by the message "The operation was cancelled by the user."? Well, that's a good question and something we plan to deal with in this article. Thankfully, if you can call it that, this issue can occur for a ton of reasons including incomplete installations, missing files, corruption, and more often than not failed modding...
Failed to start process for <game-name>
"The operation was cancelled by the user." (0x4C7)
What does the "The operation was cancelled by the user" error mean?
While this Steam error does imply that the user manually stopped the operation. It might not be something you've done directly or even at all. Instead, it might have been security program or antivirus tool that has prevented a process from completing or a failed mod or 100 in Vortex.
Restart Steam and then launch the game
If you are unable to open the game, you should try the following first.
Start by closing all instances of your browsers and anything else you might be running that doesn't need to be and then launch the game. This will eliminate temporary glitches that can interfere with the game.
Close Steam, open the Task Manager, locate Steam, and close all instances of the application and any background Steam processes.
Once done, launch the game either from the shortcut or from Steam.
Run Steam with administrative privileges
As you are unable to open the game, launch Steam with administrative privileges and see if that resolves the problem. This isn't a likely fix but if you're on a shared computer it's worth a shot.
Verify the game files
This process scans and checks for any missing, extra, or corrupted content that may be causing games to get stuck in an endless attempt to update. This process works really well if mods are the primary cause of Error: Failed to start process for The operation was cancelled by the user." (0x4C7).To Verify Game files you will need to do the following.
First open Steam.
Now change to the Library tab.
Here find the game you are having issues with and right-click on it and select Properties.
Change to the Local Files and click Verify integrity of game files.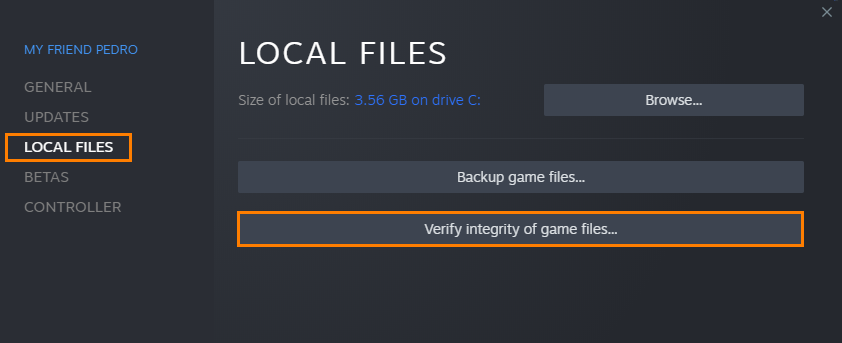 Once you have started this process you will have to wait a considerable amount of time for it to complete. Especially for big games. Once your game files have been verified, you'll be able to update games moving forward without any issues.
Allow the game through the firewall or configure your firewall correctly.
Depending on the security software you are using you may have to make an exception for Steam and the game/s you are playing. How you do this will depend on the software you are using. However, if you are using the standard Windows tools you can follow these steps.
To do this open the Start menu and search Firewall. When Firewall & Network Protection appears open it.
Next, click Allow an app through firewall.
This will open a new window where you will need to click Allow another app, then use the Browse option to select the Steam.exe file from the location you have installed Steam.
Once you have done this click Add and Steam will be allowed full inbound and outbound access.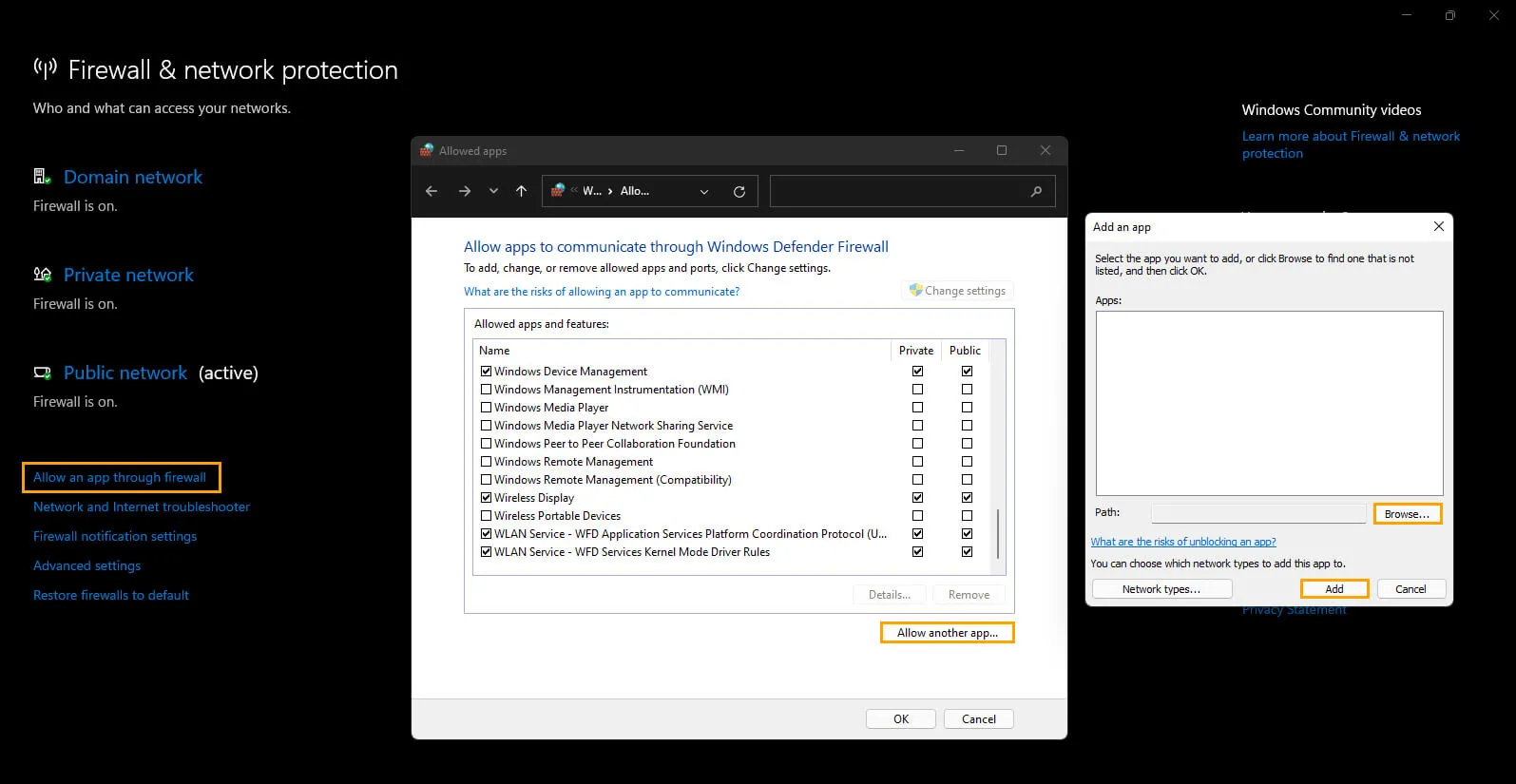 Reinstall the game
If none of the above solutions worked, your last resort is to completely uninstall the game and then install a fresh copy. This solution is applicable when the game is irreparably corrupted, and reinstalling is the only viable option. To do this, follow the steps below.
Open the Steam Client.
Go to the Library and locate your game.
Right-click on your game and select Manage