If you are trying to connect a Bluetooth device to your Windows 11 computer you may encounter the following error message: Make sure your Bluetooth device is still discoverable, then try again. This is quite a common Bluetooth device error on Windows 11 so follow along as we guide you through several known solutions.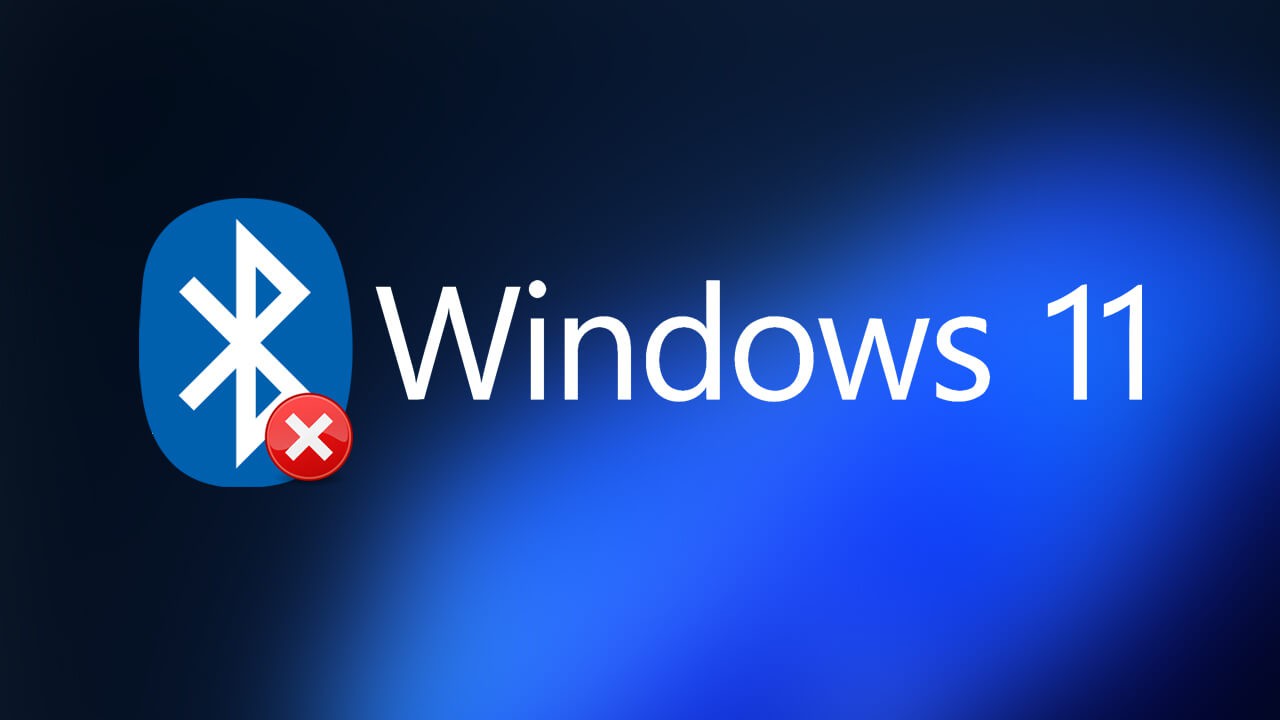 Related: How to fix Bluetooth keyboard asking for a PIN not giving a PIN on Windows 11.
Windows 10 has a long history of Bluetooth device issues, so it's no surprise that the tradition has carried over into the latest instalment Windows 11. Seeing as Windows 11 is essentially only an update on Windows 10 with some visual changes most of the same troubleshooting steps still apply. As a result, there are quite a few well known and well-tested steps you can take to resolve Bluetooth error: "That didn't work. Make sure your Bluetooth device is still discoverable, then try again".
Before you jump into the steps shown below make sure your Bluetooth device is actually working and can connect to other devices. Once you have established that there isn't an issue with your device you'll be able to work through the troubleshooting steps below. If you also have a Bluetooth keyboard I suggest making a note of the related link above, just in case you have an issue with it later on. Windows 11 is a fickle thing at the moment.

Just make sure you have checked a few Bluetooth basics before you start the steps below.
Make sure you have restarted your computer.
Make sure you have turned your Bluetooth device Off and On.
Make sure you have checked it works on another device.
Make sure you have the latest Bluetooth drivers. You can check your device manufacturers support page for these files. Don't rely on the ones Windows automatically acquires.
How to do fix Bluetooth device error: That didn't work. Make sure your Bluetooth device is still discoverable, then try again?
If you have tried everything above, it's now time to try the core troubleshooting steps we promised. One of the quickest and easiest fixes you can try is restarting Bluetooth Services. To do this do the following.
Open the Start menu and search Services.
When the window appears, find:

Bluetooth Audio Gateway Service
Bluetooth Support Service
Bluetooth User Service.
When you locate them, right-click on each one and select Start.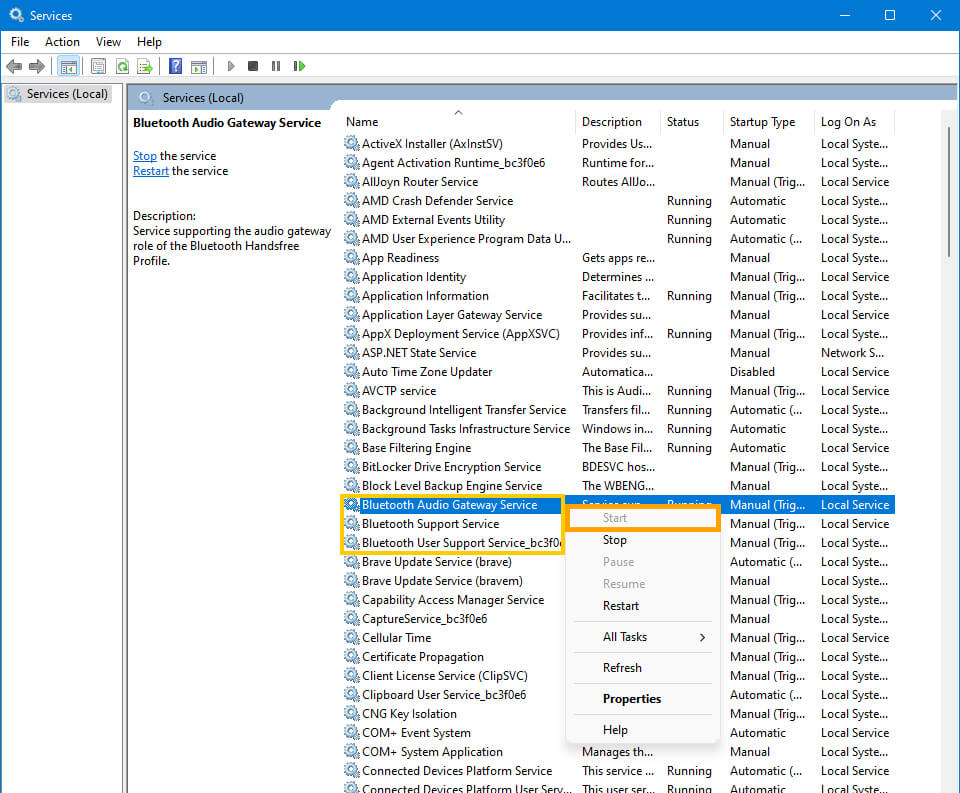 If one of them wasn't running that will have been the cause of the problem and you can now connect your Bluetooth device without issue. If you notice this happening regularly, right-click the entry and select Properties then make sure the Startup type is set to Automatic.
Run the Windows 11 Bluetooth Troubleshooting tool.
If nothing so far has worked you can try running the Windows 11 Bluetooth Troubleshooting tool.
Open Settings by pressing Windows Key + I.
Next, stay on the System tab on the left, then click Troubleshoot in the central pane.
Next, scroll down and click Other Troubleshooters.
Finally, click Run next to Bluetooth and wait for the Troubleshooter to finish.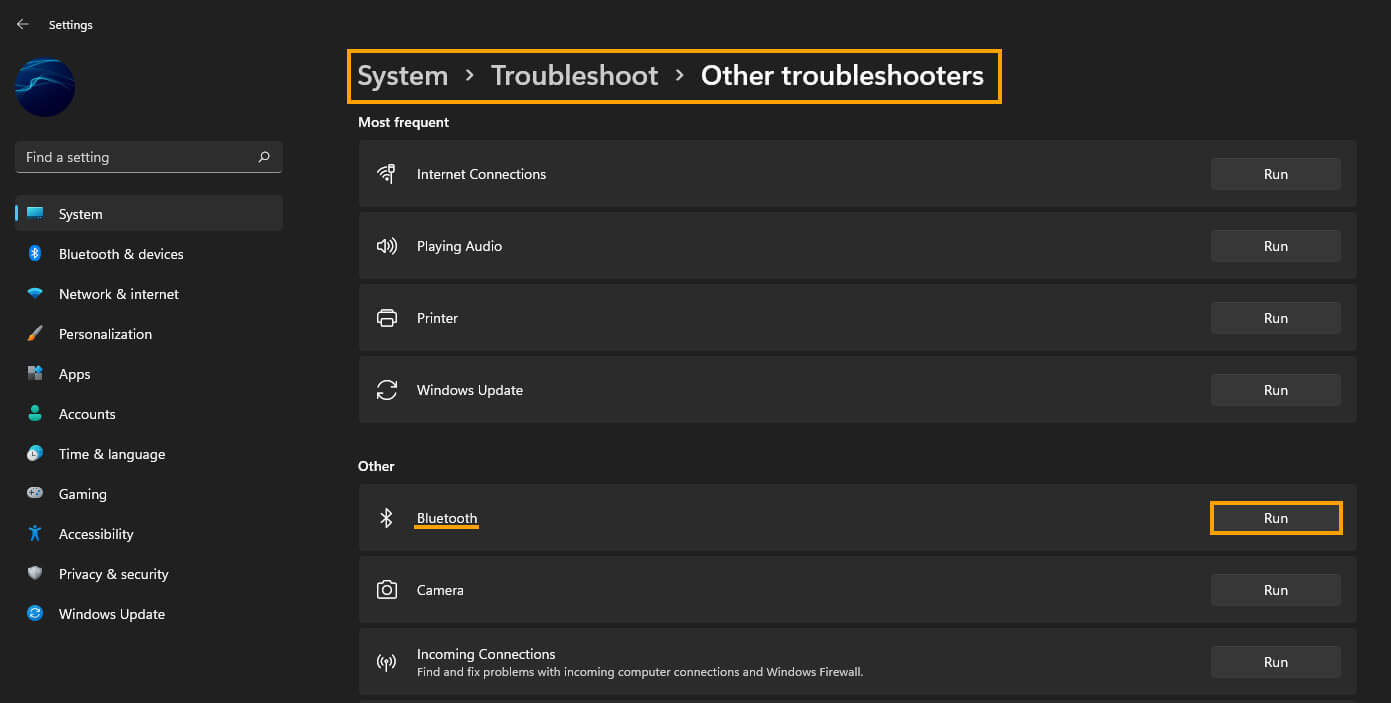 The Troubleshooting tools on Windows 11 are far better than the ones on Windows 10 so you should get the results you're hoping for after running the tool.