If you have recently decided to upgrade from an older iOS version to iOS 10, you may have had something strange happen with your sound profile. The custom in-app sounds for Facebook Messenger and WhatsApp Messenger have changed from their standard tone to Apple's default tone. If you are having this issue, this guide has the solution you're looking for.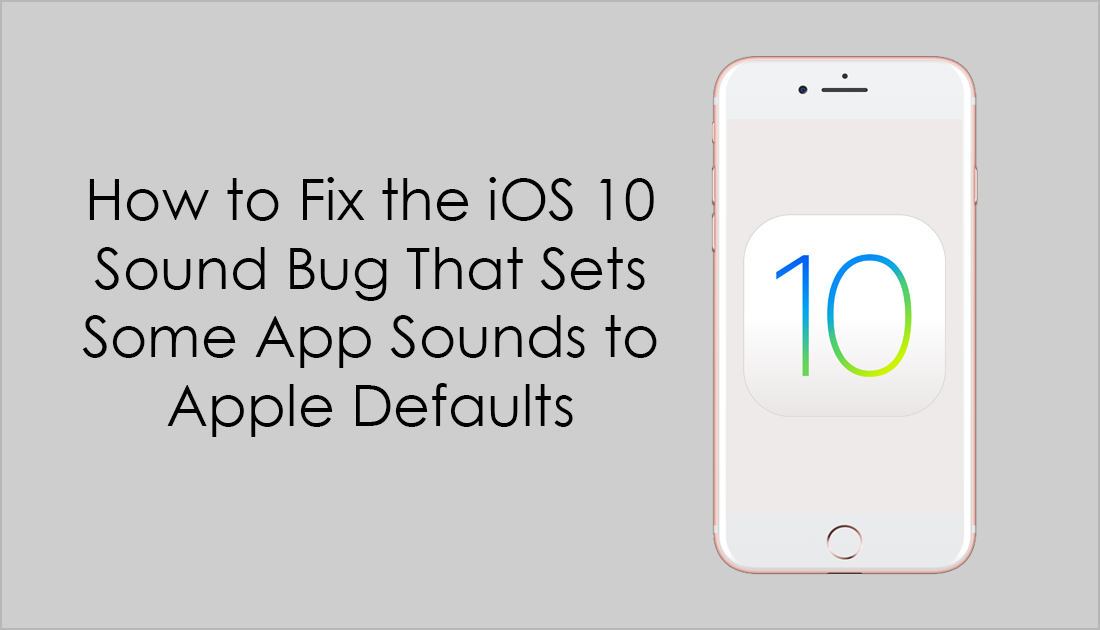 Learn How to Convert Your Video Files into .Webm Format, the HD Replacement For GIF.
The latest update to Apple's operating system brought with it a lot of interesting, useful and somewhat strange new features. From the addition of replaying bubble animations, which you can customize in your message app, to fixing simple issues like improving the performance of sharing websites, from Safari to Messages. Apple has added a lot of great new things and plenty of other small perks that you probably won't even notice.
As with all new updates and products though, there are always bugs, most of them small, but as always, terribly annoying. One of the slightly rarer and stranger of the bugs in the iOS 10 update is the error resetting apps sounds in Facebook Messenger and WhatsApp Messenger to Apple's default message tone. Thankfully it's something that can be fixed quickly, although might not seem like an obvious fix.
How to Fix Unchangeable Facebook Messenger and WhatsApp Sounds in iOS 10. (iOS App Sound Bug)
Even if you try to manually change app tones back to app defaults, the new update of iOS X will revert all sounds back to the default Apple Tri-tone. Which makes telling the difference between which app you are getting notifications from impossible. The issue seems to be happening across all devices and models, from iPhone 5 through to the newer iPhone 6, 7 and across to the iPad and iPod range as well.
At first, the issue was blamed on third-party app developers, however, after investigating the situation on their end, it was established the fault was strictly with the iOS 10 update and not the individual apps themselves. The solution is quite simple to fix and only involves doing a Hard Reboot on your device. If you are unfamiliar with performing a hard reboot, below we will show you how.
How to Hard Reboot iPhone 7.
iPhone 7 and 7 Plus owners can perform a Hard-Reboot of their phone by:
Pressing and holding the Power and Volume Down buttons together, until the device reboots itself to the Apple logo screen. Once this happens, release both of the buttons to Hard-Reboot to your home screen.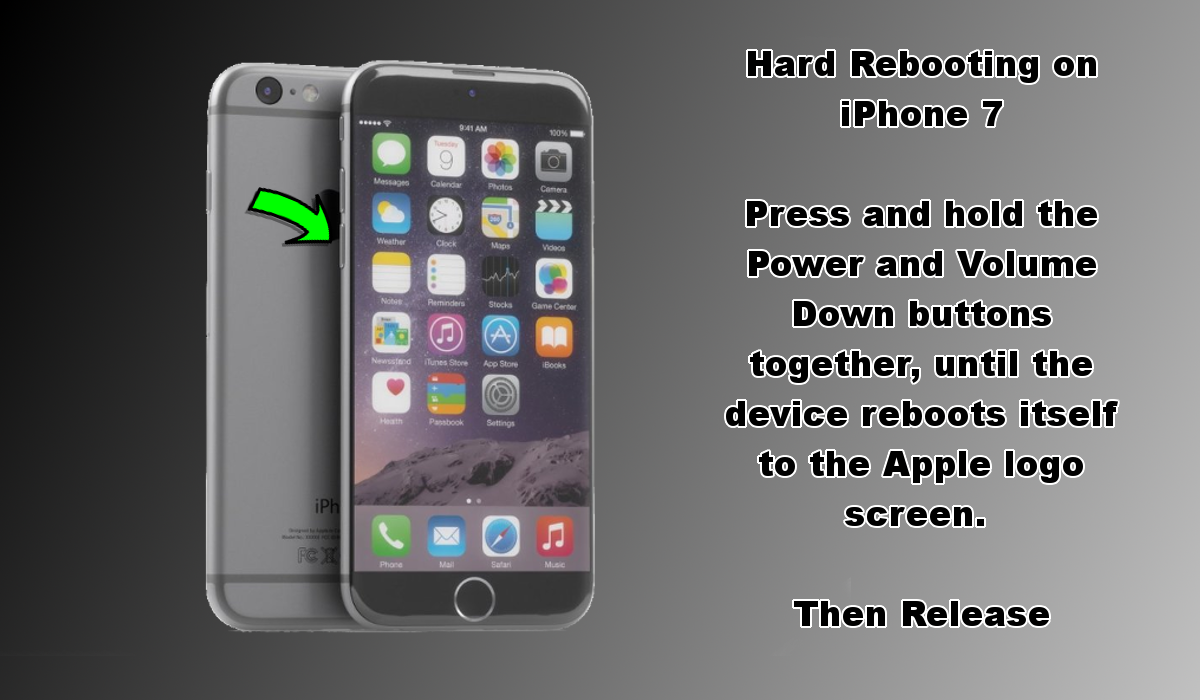 Hard Rebooting on Older Models of iPhone: 5, 5s, 6, 6 plus and 6s.
iPhone 5 to 6 Plus owners can perform a Hard-Reboot on their phone by:
Pressing and holding the Power and Home/Touch ID buttons together for at least 10 seconds or until the device hard-reboots into the Apple logo screen, Release both of the buttons when the Apple logo is displayed.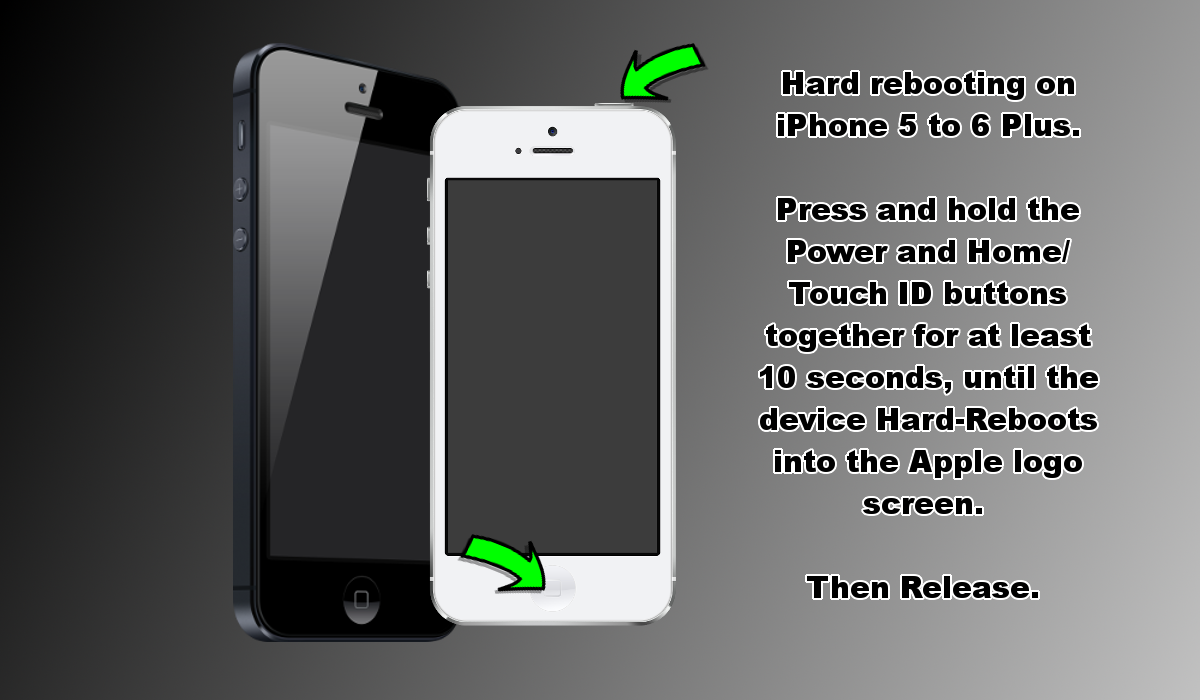 One More Solution For Getting Individual App Sounds to Work After Updating to iOS 10.
If the above options did not work for you or were only short-lived, there is one other way that might be able to fix the issue you are having. Resetting the system does work on many devices, however, there are some users that are still having issues after performing a hard reboot. The workaround is to simply uninstall the offending App, whether it's Facebook Messenger, WhatsApp Messenger or another third-party app.  Unfortunately, if none of these options work for you, you may have to wait for Apple to officially fix this issue in its next patch for iOS 10.