If you are looking for a way to fix error 0x80070057 on Windows 10 when doing any of the following: Windows Update, Upgrade or Installation, Windows Backup, Partitioning a Disk, System Image Restore, Downloading Windows Store apps. This article will show you how.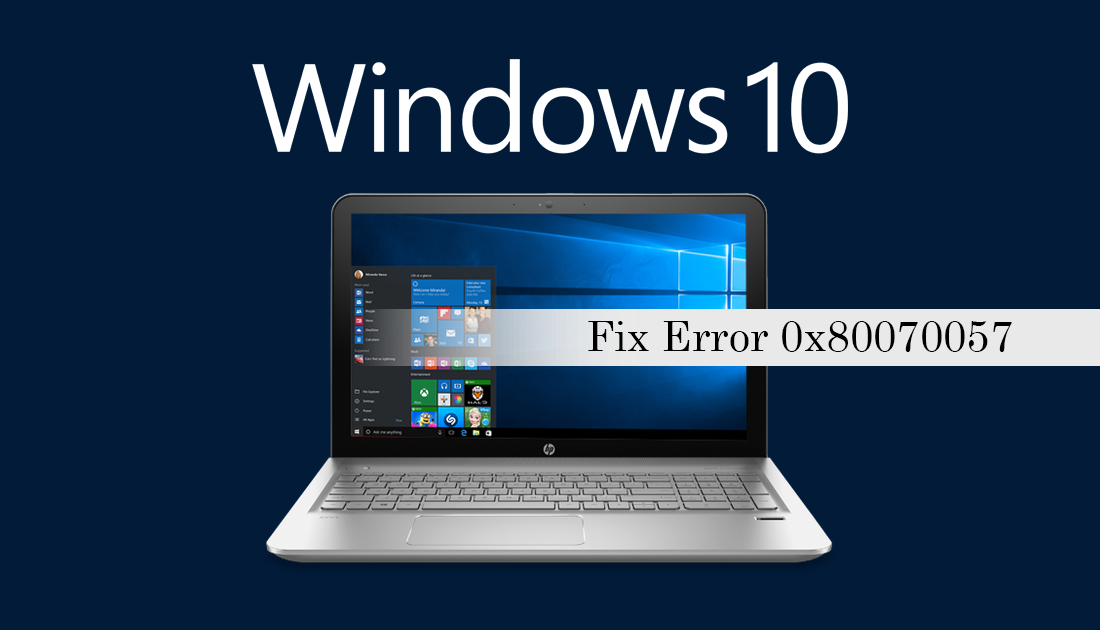 How to View or Hide Adult Only Games on Steam.
Even if you have been using Windows 10 since its original launch day, there's no chance you have seen all the errors the operating system can throw at you. There's always something new Windows can teach you about frustration and bad timing. A classic example of this is error 0x80070057 which can strike during any of the following Windows tasks.
Partitioning a disk.
Downloading Windows Store apps.
Windows Update, upgrade or Installation.
System Image Restore error 0x80070057.
Windows Backup, The parameter is incorrect.
Thankfully if you are getting error 0x80070057 while doing any of these things, there are a few things you can do to fix the problem. So follow along as this article takes you through several troubleshooting steps, just make sure you set a Restore Point before beginning.
How Do You Fix Error 0x80070057 on Windows 10? (Quick Fix)
The first thing you should do when you encounter Windows 10 errors frequently is run the  Windows Troubleshooter Tool. This tool has been specifically designed for particularly common issues on Windows 10, including error 0x80070057.
To begin, open Settings, then go to Update & Security and click on Troubleshoot in the left-hand pane. Now click the area you are having issues, for example, Windows Update, then click Run the troubleshooter. Windows will then spend some time checking your system for any bugs/faults that may be causing error 0x80070057. If the tool finds any errors it will attempt to fix them. If everything is fixed, you can finish the guide here. However, if the tool doesn't manage to find any issues, you'll need to continue with the steps shown below.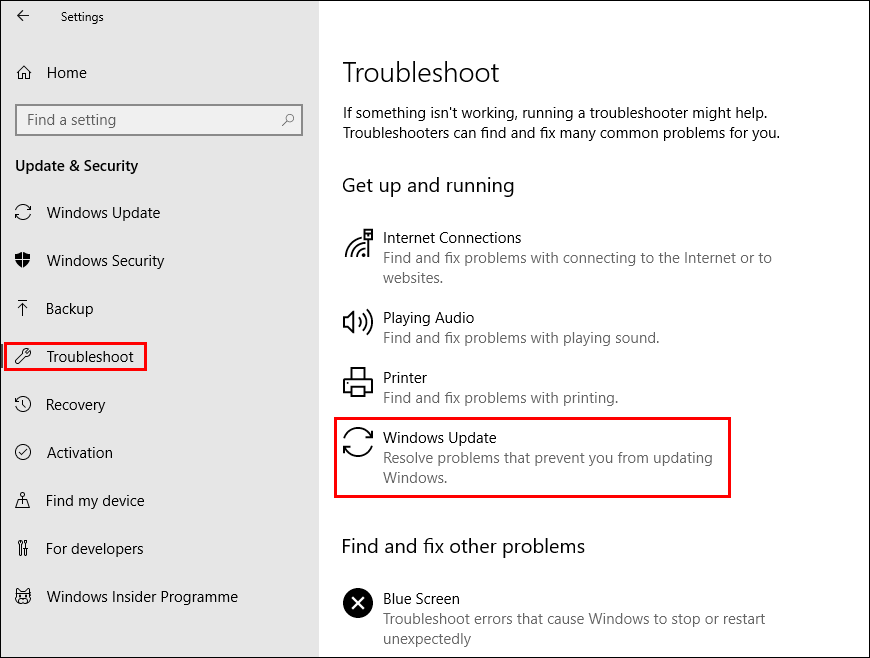 Clear the Windows 10 Software Distribution Folder. (Windows Update Related)
Again if the issue is update related you can clear the Software Distribution Folder, which contains all the files associated with Windows Update. Clearing this folder gives Windows 10 a clean slate to start updates from.
How to Delete the Software Distribution Folder on Windows 10.
Run the DISM Command. (Windows Update Related)
If the none of the above has worked so far, you can try running the DISM command to fix Error 0x80070057.
Open Command Prompt (as administrator).
Type DISM /Online /Cleanup-Image /RestoreHealth into the window and press Enter.
Wait for it to run as it takes some time.
Once it's finished Restart your computer.

Fix Error 0x80070057 By Running System File Checker. (Windows Update Related)
Before starting these steps, make sure you have a backup of your data, in case something goes wrong. This is standard procedure for any repair task on Windows.
To start, press Windows Key + X and open Command Prompt (as administrator)
In the Command Prompt window type sfc /scannow, then press Enter. Now, wait for the process to finish. (it may take a considerable amount of time)
If your computer is in full working order, without any corrupt or missing system files, the scan will show the message: Windows Resource Protection did not find any integrity violations.

Note: If sfc doesn't find any errors proceed to the next solution, skipping the 3 dot points below.
If there are problems the message will be: Windows Resource Protection found corrupt files but was unable to fix some of them. If this is the message you receive, continue with next bullet point.
Boot your computer into safe mode. If you are running Windows 7 or older, restart your computer and continuously press F8. The Advanced boot will display when it boots. Select Safe Mode with command prompt and press Enter. If you are using Windows 8 or 10 you will need to use a different method which can be found here: Advanced Startup options for Windows 8 and 10.
Once you have booted into Safe Mode, open Command Prompt as admin again and run the sfc /scannow command another time. This will repair corrupted Windows system files.
Fix Error 0x80070057 If It's a Windows Store Related Issue.
If you are seeing Error 0x80070057 when trying to install or uninstall apps you can clear the Windows Store Cache to get a fresh start. To do this search: wsreset.exe from the start menu and run the exe file.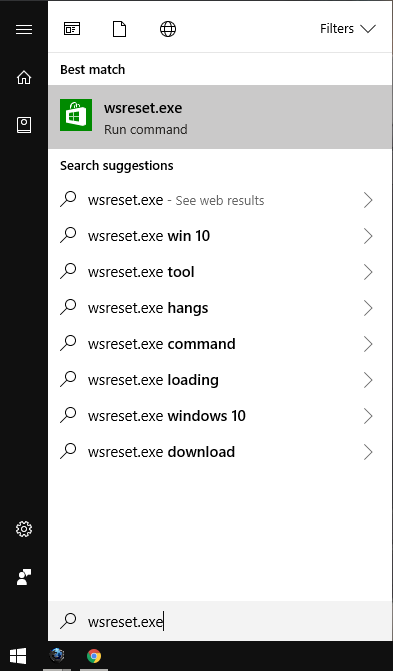 Once the Store cache has been cleared, you should be error free.
Fix Error 0x80070057 If It's a Backup Related Issue.
If you receive error 0x80070057 during Windows Backup, open the Windows Registry editor by pressing Windows Key + R to open the Run tool, then type regedit into the text box and press Enter. When the registry editor is open, navigate to the following key:
HKEY_LOCAL_MACHINE\SOFTWARE\Policies\Microsoft\System

Note: You may need to create a System Key (folder) inside the Microsoft key (folder) first.
Create a new DWORD value by right-clicking inside the center pane.
Then name it CopyFileBufferedSynchronousIo. Finally, double-click the entry and change the Value to 1.