Computers are without a doubt one of the worlds most useful inventions, as helpful and handy as they are though, they don't always cooperate, especially those running Windows 10. One day things are running smoothly the next your system refuses to update. The error this particular guide will be addressing is Windows update error: 0x80070643.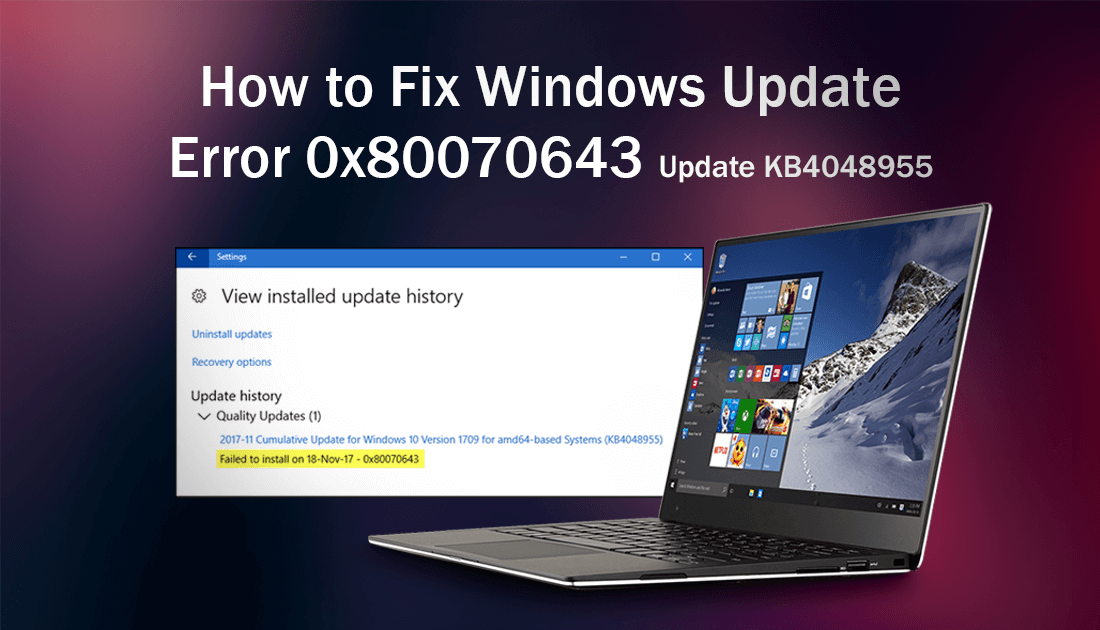 How to Fix Selective Suspend Errors on Windows 10.
In most cases, Windows 10 is pretty quick at finding, downloading and installing updates. 9/10 you won't even know your system has performed an update. Unfortunately, there almost always comes a time when a Windows update will eventually get stuck and refuse to update. Error 0x80070643 for example. The good news is in most cases, it's easy enough to fix update issues.
Fixing Windows Update Error 0x80070643.
The first thing you can do if you are having trouble updating to version KB4048955 is download the standalone installation file. With this file, you will be able to manually install the latest update, bypassing the automatic Windows process. Simply visit the below link and choose the correct version for your system
Windows Update KB4048955 Download.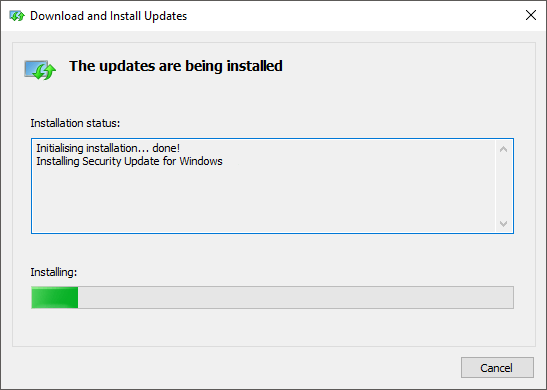 If trying a manual update hasn't worked for you, continue with the steps below.
Rename the Software Distribution Folder to Fix Error 0x80070643.
If the above solution to manually update your computer failed you can try renaming the software distribution folder. If you haven't done this before, use the comprehensive guide linked below.
How to Rename or Delete the Windows 10 Software Distribution Folder.
Reset Catroot2 Folder to Fix Windows Update Error: 0x80070643.
Again, if both of the above steps failed to get the update moving, you can try resetting the Catroot2 folder. This folder is similar to software distribution folder and contains Windows update components, you can find it here: C:\Windows\System32\Catroot2.
To reset this folder, follow the below steps.
Press Windows Key + X and open the Command Prompt as Administrator.
In the Command Prompt window run the following commands:
md %systemroot%\system32\catroot2.old

xcopy %systemroot%\system32\catroot2 %systemroot%\system32\catroot2.old /s

After running those commands, Delete everything in the Catroot2 folder, then run following command:
md %systemroot%\system32\catroot2.old

Finally, Restart your computer and update Windows. Hopefully, update (KB4041676) error 0x80070643 will be a thing of the past.
Use the Windows 10 Update Troubleshooter to Fix Update Error: 0x80070643.
If you are still having serious trouble trying to fix update KB4041676, you can try the Windows Troubleshooting tool.
First, press Windows Key + I to open the Settings menu.
Then, go to Update & Security > Troubleshoot.
Here, click Windows Update from the troubleshooter list.
Now, follow the instructions given by Windows.
In almost all cases, the first method of manually updating Windows has worked for me, so hopefully, you haven't had to venture this far down the list.