If you are in the Windows 11 Insiders program and are getting APC_INDEX_MISMATCH green screen of death error. This article will show you how to fix what is causing the error and dramatically reduce how often you get the error. More often than not this solution will completely resolve the problem.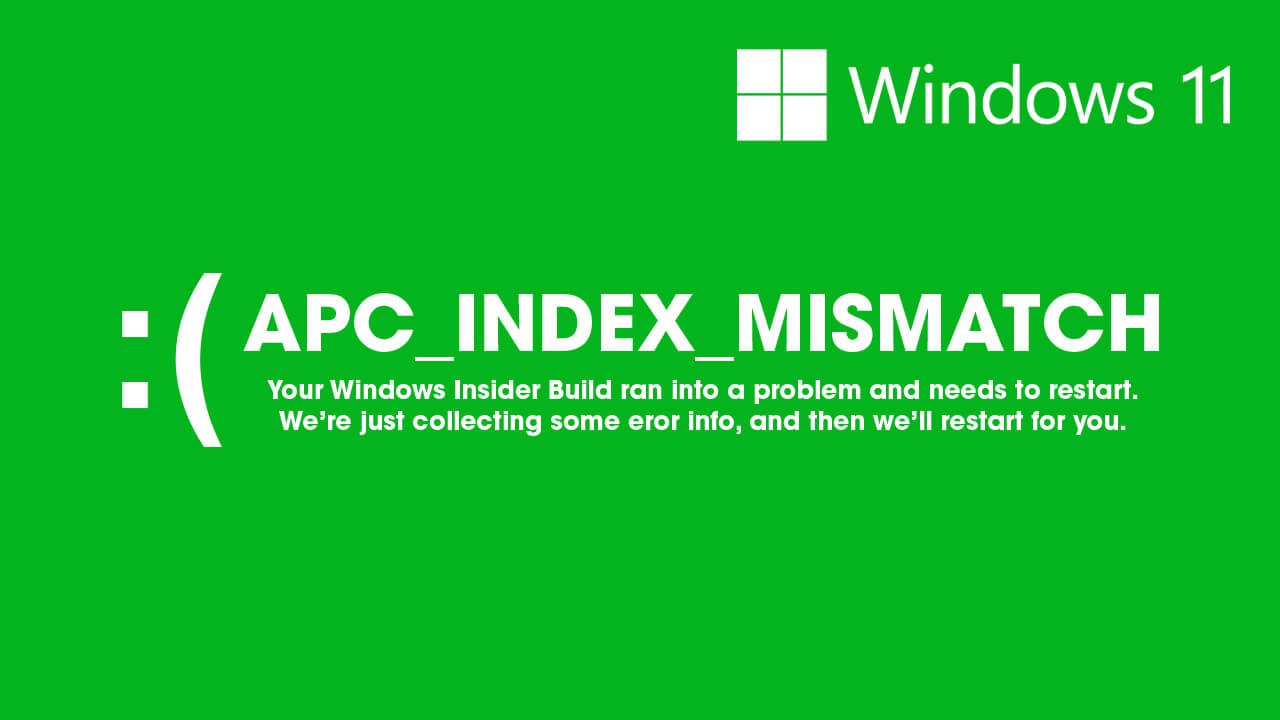 Related: How to fix NODE.dll is missing or not found on Windows 11.
Not a lot of people have seen a green screen of death (GSOD) error on Windows before, so this is probably a new experience. At this stage error APC_INDEX_MISMATCH only seems to be occurring at increased rates for people in the Windows 11 Insiders Preview program and is directly linked to Chipset drivers. The good news is that APC_INDEX_MISMATCH crash errors can be fixed really easily.
In more detail, Microsoft DCH (Declarative Componentized Hardware supported apps) drivers are where the problem stems from, as Windows 11 requires DCH Drivers not standard ones. In typical fashion, Windows 11 seems to be downloading generic drivers on some operating systems, instead of DCH drivers, in turn causing APC_INDEX_MISMATCH crashes semi-regularly.

In order to fix APC_INDEX_MISMATCH green screen crashes, you'll need to manually acquire the correct DCH drivers from your computer/component manufacturers support page. We'll cover all of this in a bit more detail below, so follow along as we take you through the steps. Before you get started, make sure you have updated your computer with the latest BIOS. Most computer and part manufacturers have released BIOS updates for Windows 11.
How do you fix Windows 11 APC_INDEX_MISMATCH green screen error? Windows Insiders APC_INDEX_MISMATCH green screen error fix.
To fix this error you'll need to visit your computer manufacturer's support page and download all of the latest drivers that are available.
Once you have the drivers on your system, disable your Internet connection, then open Device Manager by right-clicking the Start menu and selecting Device Manager.
When you have Device Manager open find the devices you need to update drivers for, then right-click on them and select Uninstall Device.
When the driver has been removed, install the driver you manually downloaded earlier. You'll need to do this for every driver have manually acquired.
Once you have installed all the drivers, Restart your computer.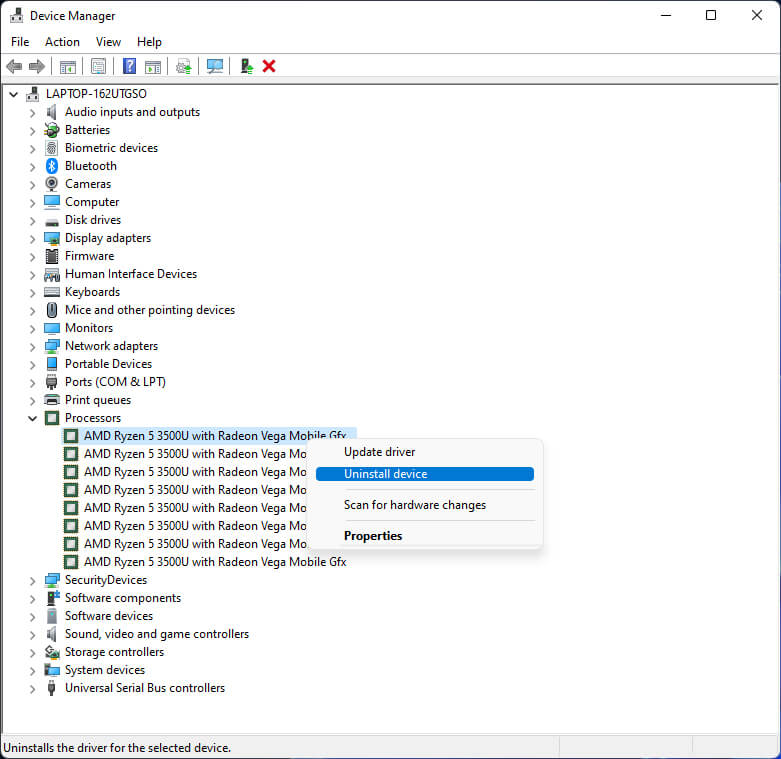 After updating your BIOS and manually installing all the drivers on your computer error APC_INDEX_MISMATCH should stop occurring.
An alternative way to fix APC_INDEX_MISMATCH crash on Windows 11?
If you're still having issues with APC_INDEX_MISMATCH green screen crashes after following everything above, you can check to see if there are any Windows 11 "Optional Updates" available. These aren't always available but they can help solve some common problems. To check for optional updates on Windows 11, do the following.
Open Settings, go to Windows Update.
Here click Advanced Options.
Finally, click Optional updates and install everything that is available. Optional updates are usually hardware-specific updates for your computer. Things like drivers and BIOS updates.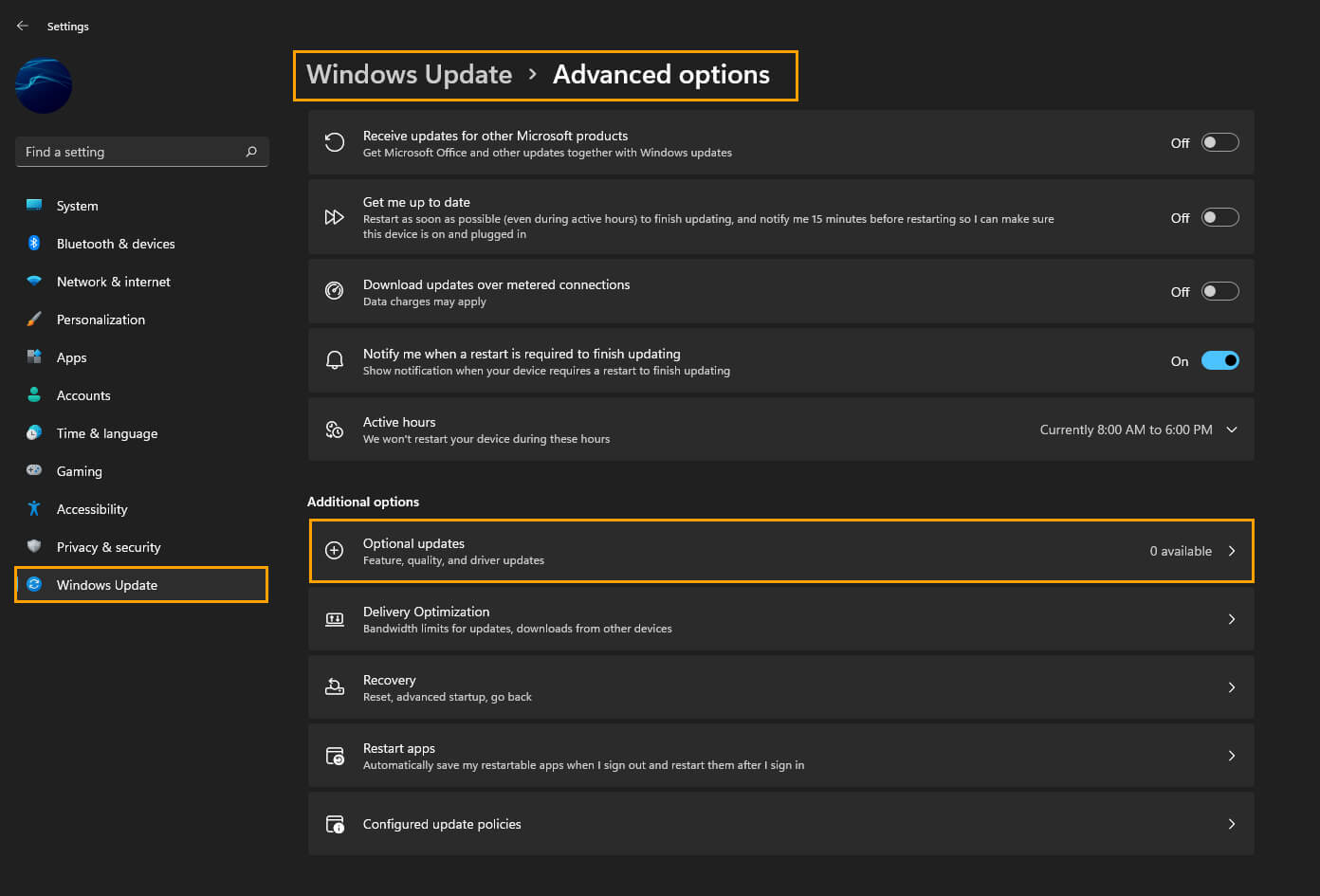 After all the optional updates have been installed Windows 11 should stop crashing because of APC_INDEX_MISMATCH. If it comes back after some time, check for a new round of updates.