As should have been expected, Windows 11 seems to have inherited all the same issues that have plagued Windows 10 and all those that have come before it. Update Errors! So follow along as we guide you through the best known fixes for update error 0x800f020b. 0x800F020B -2146500085 SPAPI_E_No_Such_Devinst The device instance does not exist on Windows 11.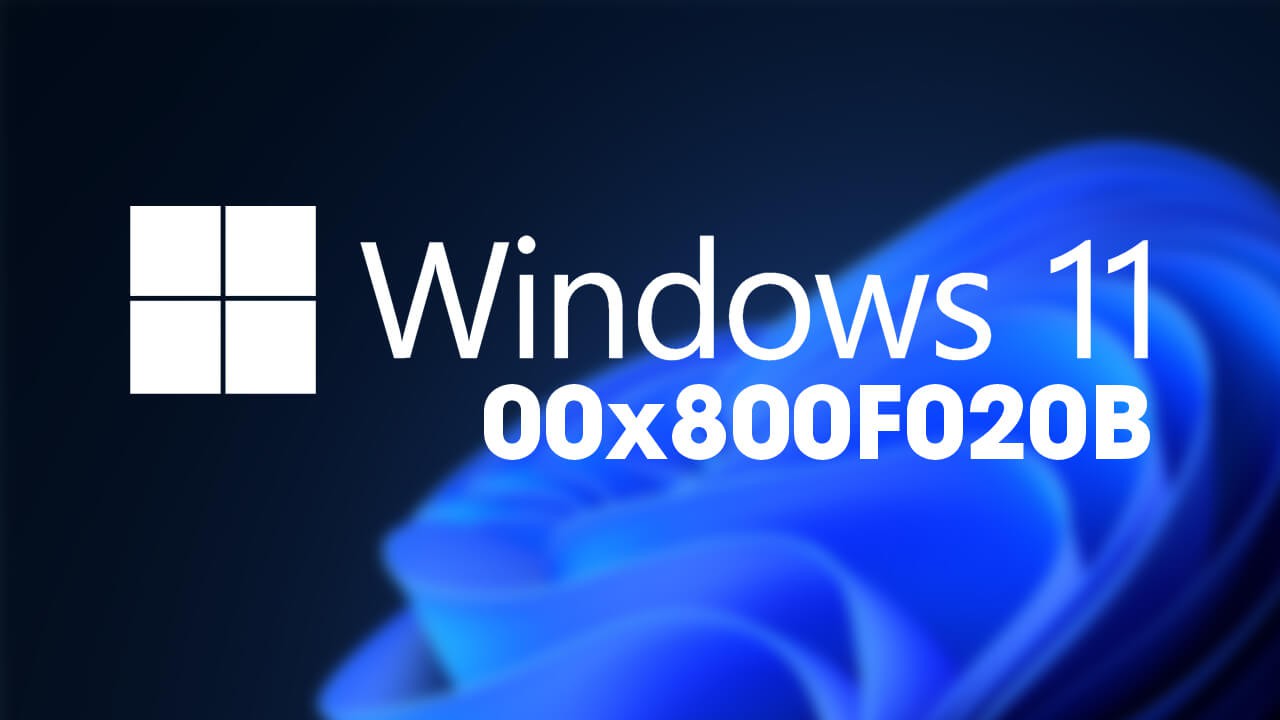 Related: How to fix Windows Upgrade Error Write 0x0000065e while gathering/applying Object.
Although Windows 11 is being hyped up as a brand new operating system from Microsoft, it's basically just a refreshed version of Windows 10 with a few fancy tweaks and additions. As a result, a large portion of issues that plagued Windows 10 have found their way into Windows 11. As is typical of Windows, Windows 11's most common error messages are update errors that occur at random.
The good news is that most of the old troubleshoot steps used on Windows 10 still work on Windows 11, though some of them are now found in different locations. Before you begin troubleshooting though, make sure have Restarted your computer and Internet modem/router. This will eliminate any potential networking errors that may be causing the issue. Once you have done completed those steps you can start the real troubleshooting process.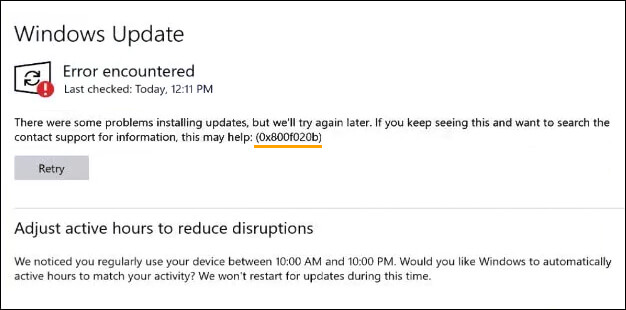 Run the Windows Update Troubleshooter to fix Windows Upgrade Error Write 0x0000065e.
To begin, the quickest and easiest way to solve error 0x0000065e is by running the Windows 11 Update Troubleshooter. This tool will check and fix any issues that it finds are preventing Windows 11 from updating. To use the Windows Update Troubleshooter, you'll need to do the following.
Open Settings, then go to System > Troubleshooting > Other troubleshooters > Windows Update.
On this page, clickRun next to Windows update option and wait for the Update troubleshooting tool to check for any problems. If it encounters any it will fix them automatically.
After it completes, Restart your computer and check to see if Windows 11 will update. If it doesn't continue with the steps shown below.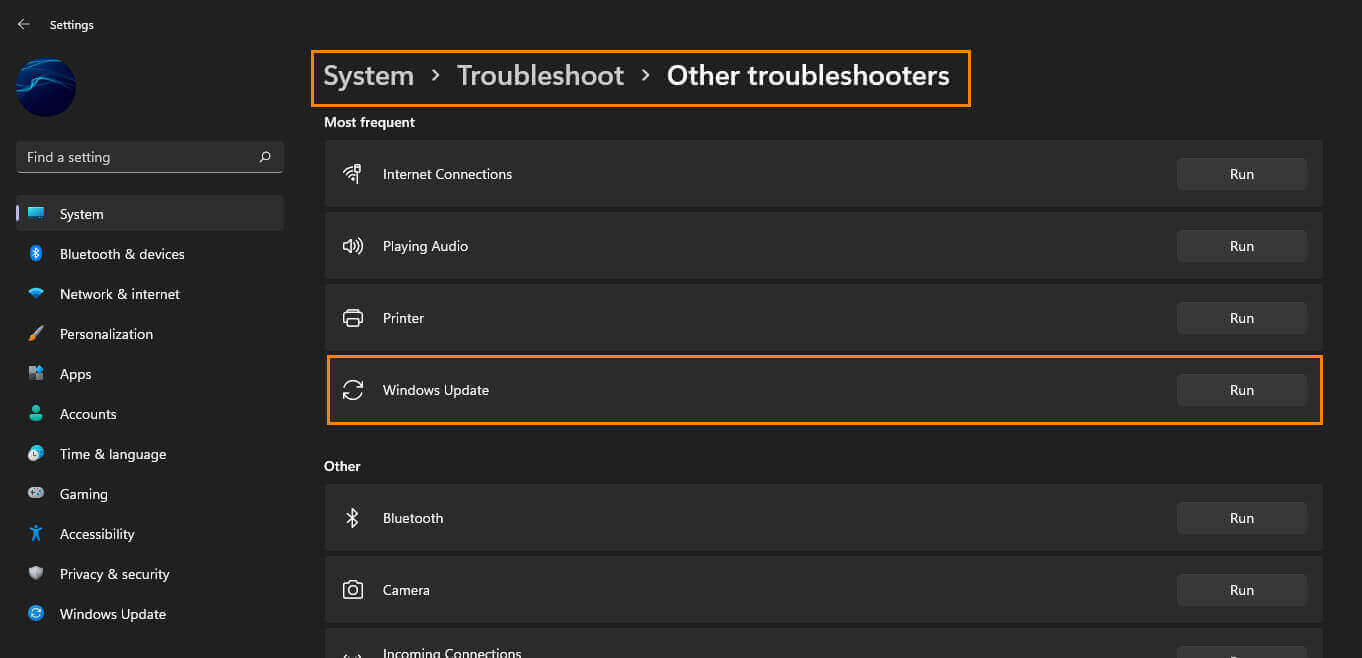 Clean Windows Update Cache to fix.
If using Windows Update Troubleshooter didn't solve error 00x800F020B -2146500085 SPAPI_E_No_Such_Devinst The device instance does not exist. You can try cleaning the Windows 11 update cache. To do this, you'll first need to disable update services so you can delete the data.
Open the Start menu, type Services then open it when it appears.
Next, search for Windows Update, then right-click on it and select Stop.
Now close services and open the Run tool by pressing Windows Key + R.
When the text box appears copy and paste the following into the text box and press Enter.
%windir%\SoftwareDistribution\DataStore
When you get to the location press Ctrl+A to select everything then press Delete. This will clear all the old and potentially corrupt update data.
Finally, Restart your computer and check to see if the update is working.
Try running the Windows Update Online Troubleshooter.
Another worthy contender to fix error 00x800F020B is to use the Windows Update Online Troubleshooter. This service will help diagnose the issue and resolve it. Personally, I haven't had much luck with it but it's a valid option if you're stuck.