If you are currently trying to backup your Windows 10 PC but can't because of Backup Error 0x81000019, A shadow copy could not be created. This article will guide you through several different troubleshooting steps you can take to fix the issue before you lose any of your precious data.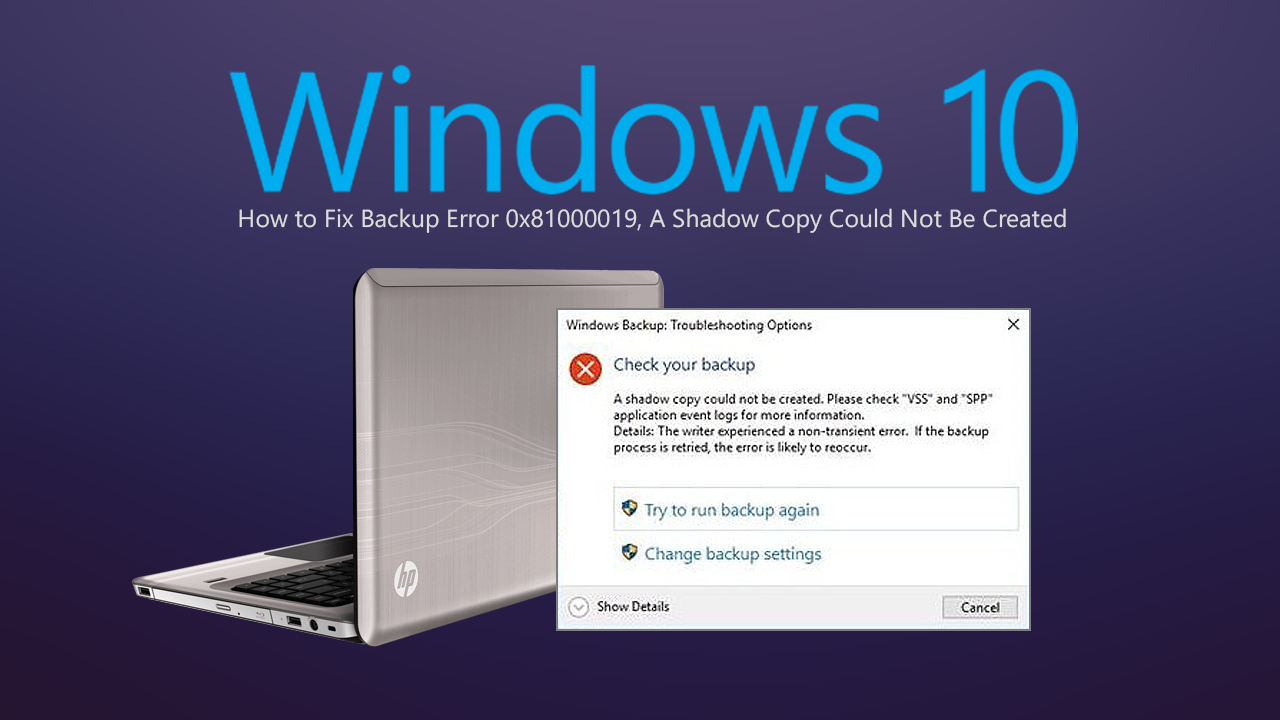 How to Turn Off or Change Content Blocking For Specific Websites on Firefox Version 69 and Newer.
Over the years Microsoft has made diagnosing and fixing Windows 10 errors far easier than previous version. Although this has been a godsend for fixing a lot of minor and major issues, the amount of error messages and error codes has grown considerably. Essentially there are now far more error codes that are easier to fix…. 
One such error message that you've probably come across recently is Backup Error 0x81000019, A Shadow Copy Could Not Be Created. Which prevents you from backing up your Windows 10 system state. Thankfully, just like most other error messages of this type, it's relatively easy to fix, so follow along as we guide you through several of the known remedies for Backup Error 0x81000019.  
Related: How to Fix Corsair VOID PRO WIRELESS Not Working After Updating ICUE to 3.19.120. (Corsair Wireless Headset Not Working After Update)
How Do You Fix "Backup Error 0x81000019, A Shadow Copy Could Not Be Created" on Windows 10?
Before you get stuck into some of the more complicated steps shown below, make sure you check the amount of storage space you have left at your disposal. If you are trying to make a backup of your system but don't have the required amount of space available, the process will fail, often presenting this particular error message (among others). If you have plenty of storage space available the next thing you need to do is a registry clean (Ccleaner) and/or run the Windows 10 Disk Cleanup Utility or use Storage Sense.
Note: You can also try backing up your computer with your Antivirus/malware/defender programs disabled. Sometimes these can interfere with the Windows Backup process by locking/using specific files 
If none of these steps gets rid of Backup Error 0x81000019, A Shadow Copy Could Not Be Created. You'll need to start with the more advanced options listed below. Before you do so though, it's a good idea to copy off any important files you may have on your computer. Just in case something fails. 
Check Status of VSS and SPP Services to Fix Backup Error 0x81000019, A Shadow Copy Could Not Be Created
To do this open the Run tool by pressing the Windows Key + R, then copy and paste or type services.msc into the text box and press Enter. This will open the Windows 10 Services window where you will need to find Volume Shadow Copy Service and Software Protection Service.
When you find them Double-click to open each of them and make sure that their Startup status is set like so:
Volume Shadow Copy Service – Manual
Software Protection Service – Automatic (Delayed Start)
Once you have checked they are set as so. Manually start them by clicking Start, then try to Backup your computer again. More often than not this simple check/change is enough to get your backup systems working again. If not, you'll need to continue with the final option shown below.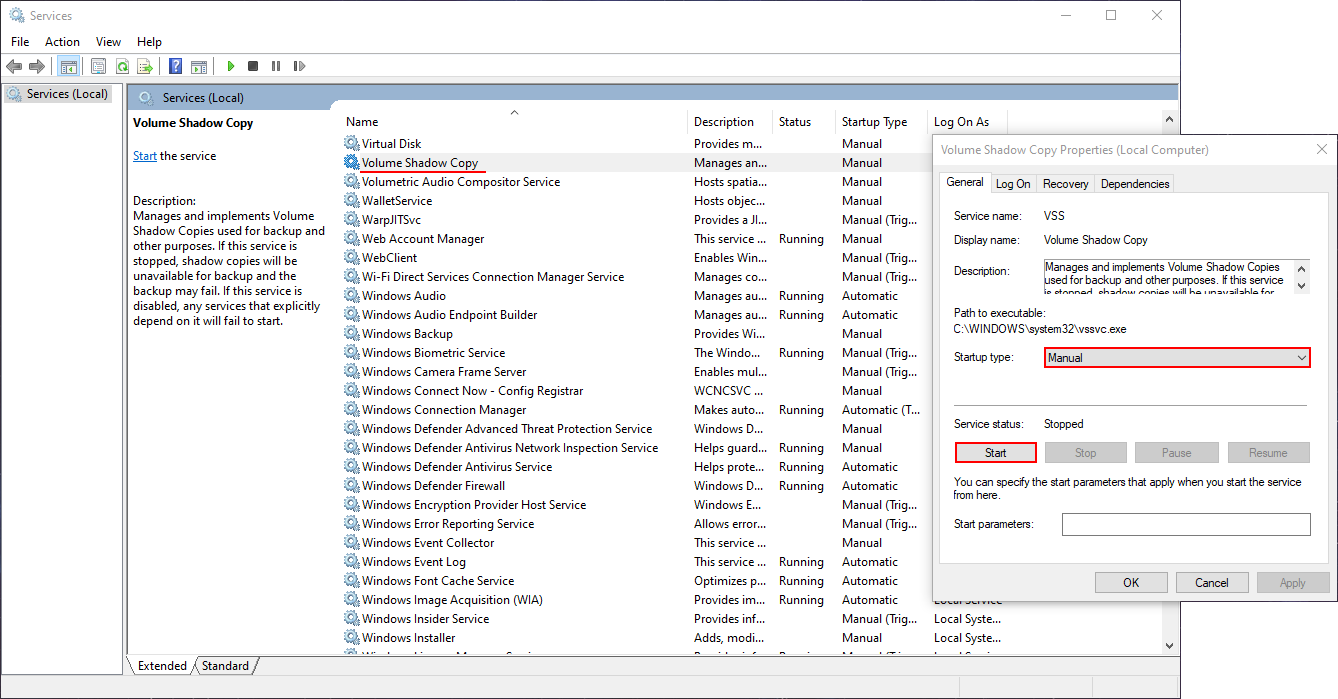 Delete Restore Points to Fix Backup Error 0x81000019, A Shadow Copy Could Not Be Created
If the error message includes: The specified object was not found. Error code 0x81000019. You can try removing all old restore points. To do this, right-click on your Windows drive (usually C) then select Properties, change to the Previous Versions tab and delete any restore points that may be listed. Once done, try backing up your computer again.