There's one thing that Windows is really good at doing and that's throwing random Error messages at you when you least expect them. If you are trying to upgrade your Windows computer to a new version you may encounter a variety of different errors, one of the more frequent of these errors is Error: 0x800F0923. Thankfully there are a variety of different ways in which you can fix this error code, so following as Downloadsource guide you through them.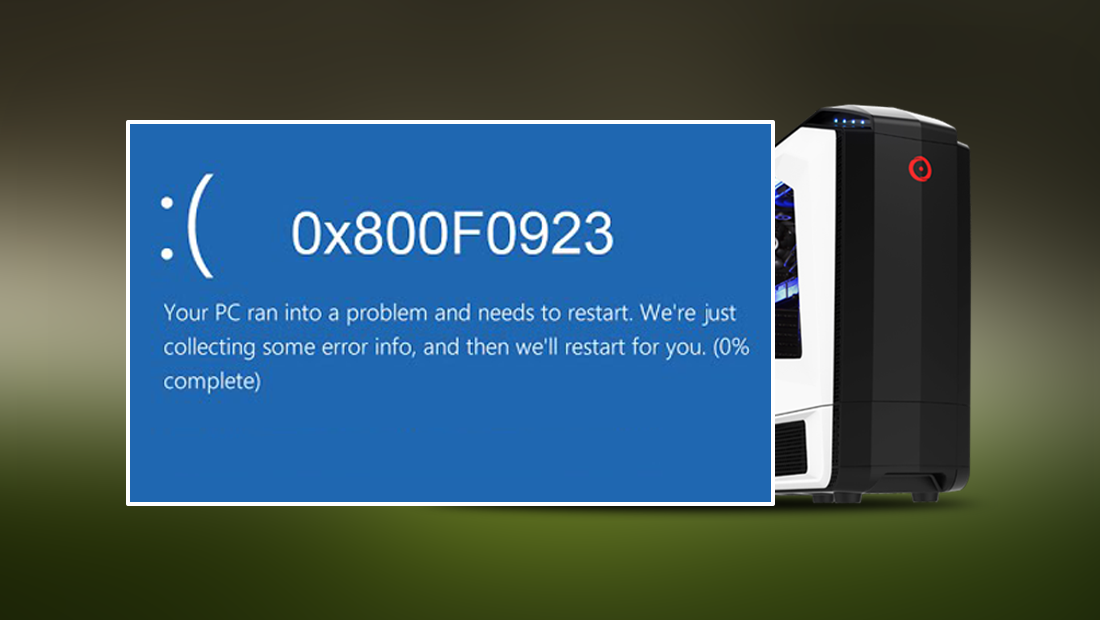 How to Share Gmail Account Access without Sharing the Account Password.
Windows Error code: 0x800F0923 is a fairly common error message users come across when updating their version of Windows. For example when updating to the Creators version, which was released a few months back. It isn't limited to the Creators update though and can appear during any windows update attempt. The error code is generally related to a bad driver or program conflict, which needs to be repaired or removed before the process can continue.
Fix Error 0x800F0923 on Windows 10.
One of the quickest and easiest ways to fix this error code is to use the Windows Update Troubleshooter. A direct link to the download is listed below.
Download Windows Update Troubleshooter.
When you have downloaded the Troubleshooter, Run it. From the options displayed on the screen choose Windows Update, then click Next. If you are asked, choose the option Try Troubleshooting as an Administrator. (you will need to reselect the Windows Update option if this comes up)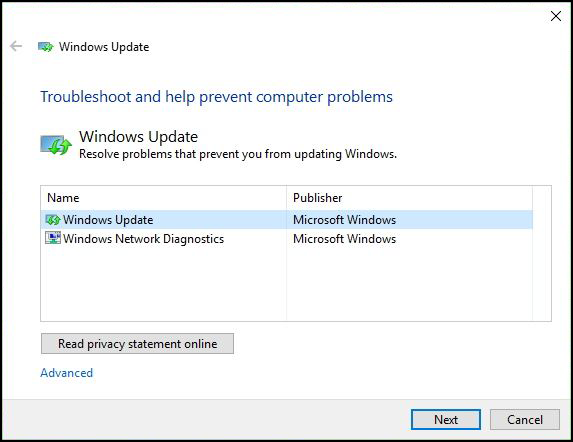 Now all you have to do is wait for the troubleshooter to diagnose and fix the problem. Once it has finished the process close the troubleshooter and reopen it. This time you will have to choose the other option Windows Networking Diagnostics, now follow the same exact process you just used for Windows Update.
Once this second check has finished, Restart your computer and try to update once again. You can start a manual update by going to Settings > Update & Security > Windows Update, and selecting Check for Updates.
Fix Error 0x800F0923 on Windows 10 with Driver Updates.
Another way you can fix this error code is to make sure that all your drivers are up to date. Windows has a pretty good track record of making sure this process is automated, however, there are times when drivers do go out of date, especially if they are for a less common bit of hardware.
First, open Start and search Device Manager, when it appears on the list click it.
Expand the categories and find the device that might be causing the issue. If you aren't 100% check your Display Adapters, Graphics Cards and any other devices you think might have out of date drivers.
Once you have found the device you wish to update, right-click on it and select check for updates. (choose the option for automatic updating)
Note: If Windows is unable to find a driver update you can check the device manufacturer's site directly, they should have the most recent version available.

Once you have updated your drivers go back to Settings > Update & Security > Windows Update and click Check for Updates.
Disable security software Antivirus/Firewall (Temporarily)
If you are still having trouble trying to update your version of Windows the problem might be with your Antivirus/Anti-Malware or Firewall. This means you are going to have to temporarily uninstall them. You can enable the built-in Windows ones in the meantime while you perform the update. Once the update has finished you can reinstall the recently removed program.