If you are a Gmail user, there is a little-known option that allows you to share your email account with others, allowing them access to your account and emails without them knowing or having access to your account password. This is particularly useful for anyone who may be running a small business or just needs to have multiple people access one email account. The steps detailed in this article will guide you through the setup process from start to finish.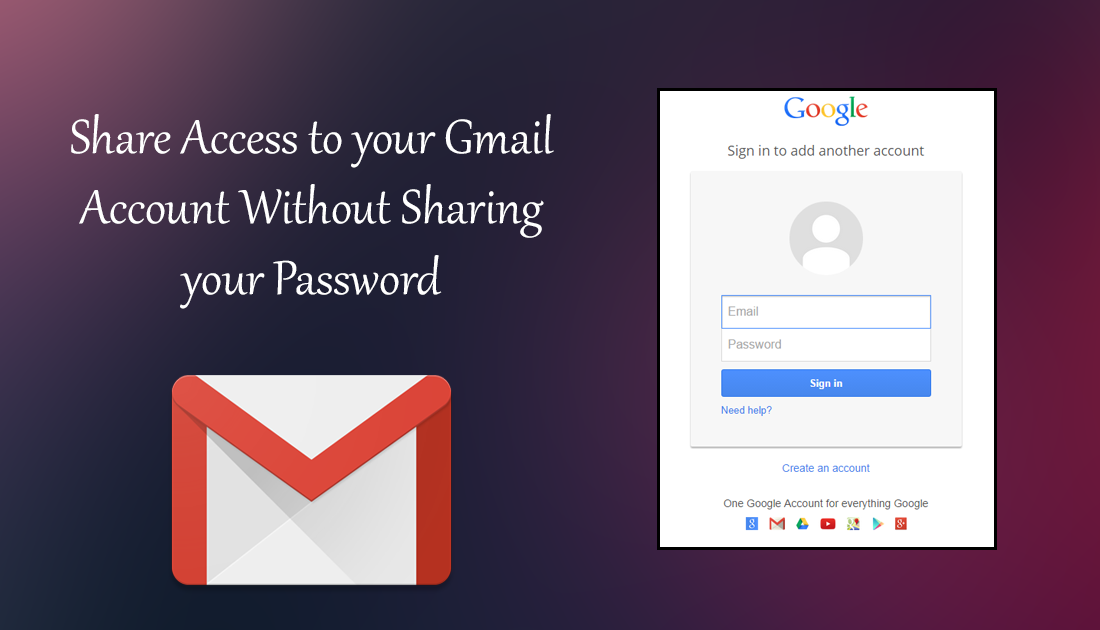 How to Download Pokemon Revolution (MMO) for Android, Mac, Windows, and Linux.
Elaborating a little more on the introduction. Gmail allows for you to give other users access to one account, without having to also give those users the account password. This means they will have access to view received message, and reply to them. It also restricts them from viewing or changing your password. It's also possible to remove this access at any time, and you don't even have to change your main account password to do so.
Obviously, this feature isn't going to be for everyone but you can see how useful it is, especially for businesses and even parents who would like to set up an email account for their kids to use but retain full access. If you're interested to know how to enable the feature below are all the instructions you can follow.
How to Give Access to your Gmail Account Without Sharing the Password.
The first thing you will need to do is log into your Gmail account using your usual username and password. When you are loaded into the mailbox of your account, click the Gear icon in the upper right section of the window. This will open a new menu, now click the Settings option.

On this new page select the Accounts and Import tab (along the top). In this tab you will see several Settings, the ones you are looking for are under the section: Grant access to your account: (Allows other users to read and send messages in your name). Click the setting: Add Another Account.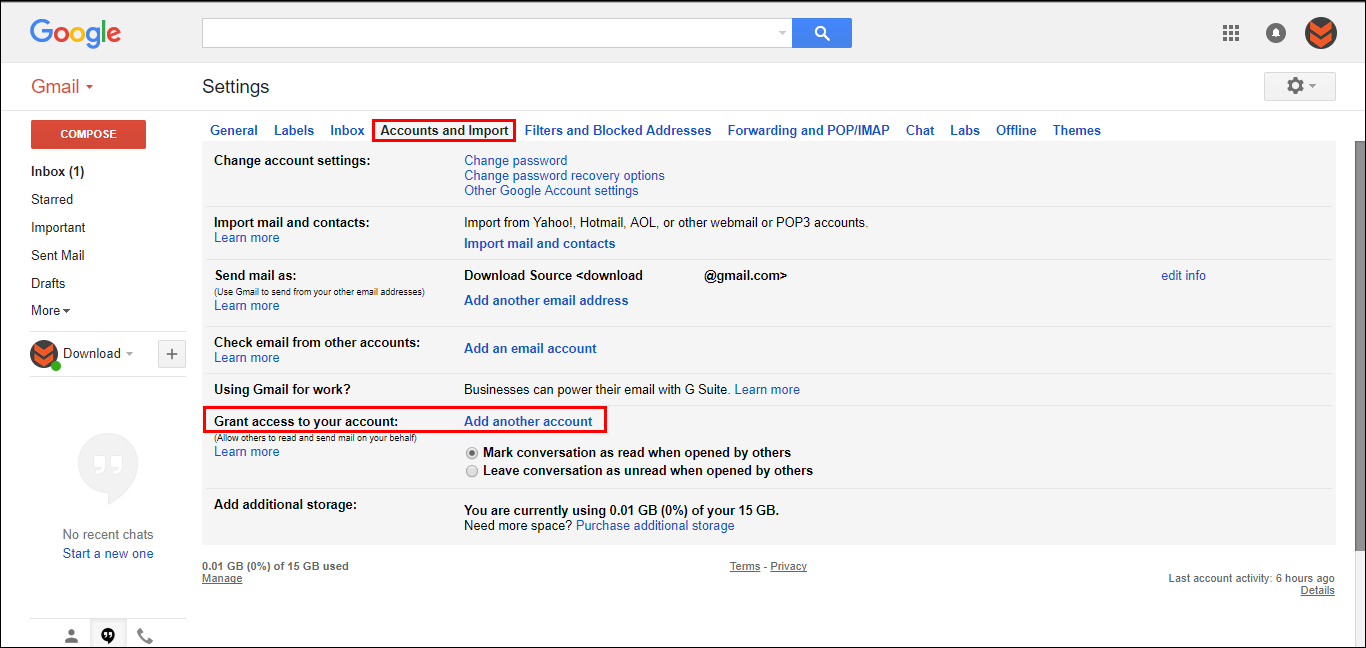 A new section will now be displayed where you will need to Add the email account/accounts of the user/users that you want to have access to your Gmail account.
Note: The address provided must be from a Google account.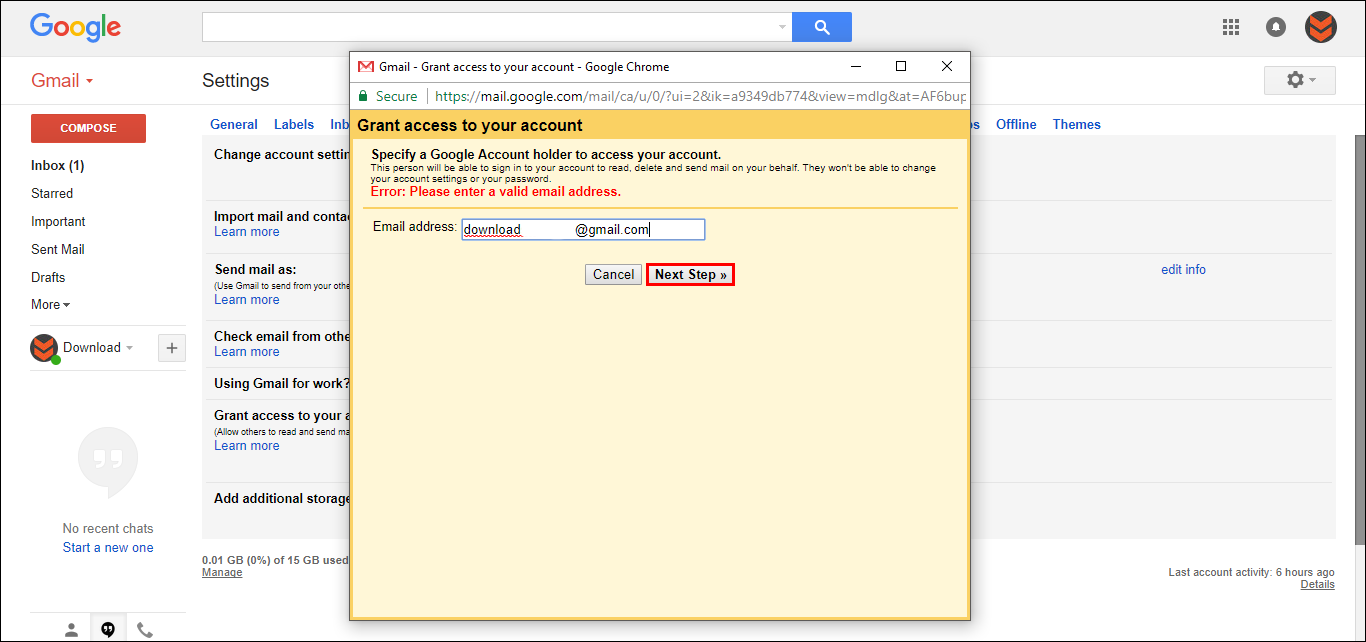 When you have entered the email address click the Next Step button. On the next screen, you will need to confirm your changes, which will notify the new user that you have allowed them access to your inbox.
Once that email has been sent, you will have to wait for it to be accepted, once it has been accepted that user will now have access to your email account.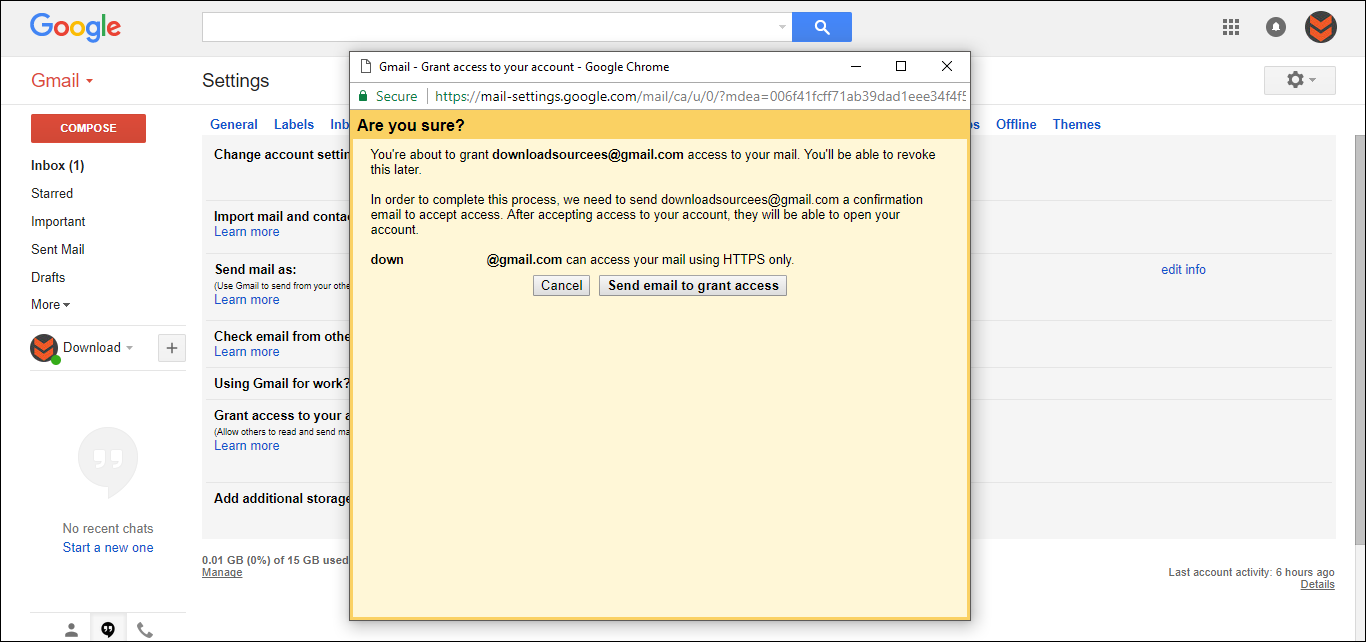 How to Remove Shared Access to your Gmail Account.
If you ever need to revoke someone's access from your email account the process is also quite simple. All you have to do is go back to the same location as you would if you wanted to add someone. This time instead of adding an account just click the Delete button.