Facebook has recently released a new version of its messenger app called 'Facebook Lite' and it's vastly different from its widely used and quite heavily criticized flagship messaging application. The standard Facebook messenger app is slow, drains battery life, chews up storage and is generally considered a resource hog for many reasons. Facebook Messenger Lite is the complete opposite.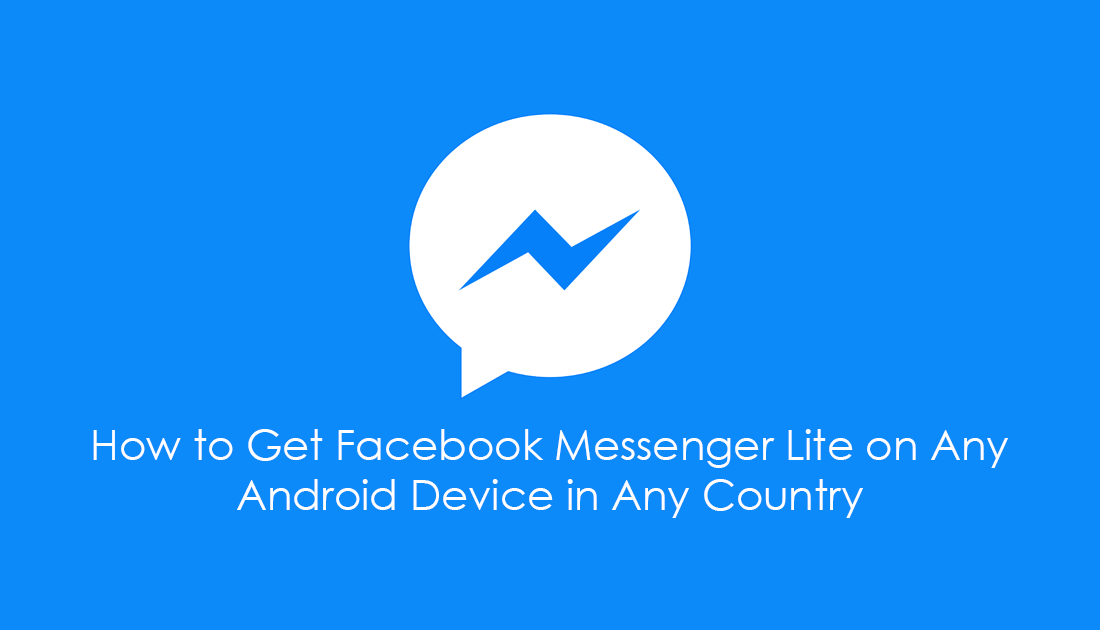 How to Download Twitter Lite For Android Devices. 
The good news is the new version is slimmed down and slimmed down a lot! It was specifically designed for countries and areas of the world where mobile networks are slower than average and users are more conscious of data usage. The best part about the app is it is under 10mb, in comparison the full version is close to 60mb. Currently, however, Facebook-Lite is only officially releasing to Kenya, Tunisia, Malaysia, Sri Lanka and Venezuela. It will, however, be released worldwide at a later date, pending how the trial goes. Facebook Messenger Lite is also designed for improved reliability on a wider variety of Android devices, especially older models which may not have the resources to run the standard app to a user-friendly, smooth standard. 
A Closer Look at Why Facebook Messenger Lite is So Much More Efficient.
Looking at Facebook Messenger Lite, it's very tidy and straightforward, the interface is as simple as older models of Facebooks Messaging app. There are now only three windows to browse. Messages, Contacts and a very basic Settings menu, which only displays sound, notification, reporting and privacy settings. When using the messaging option it has been stripped back completely, showing only the person's name you are chatting with and the messages you are sending or receiving. As for the functions, everything has been removed, including emojis. Leaving only the option to send pictures. For some strange reason, the fantastic THUMBS UP! option also remained.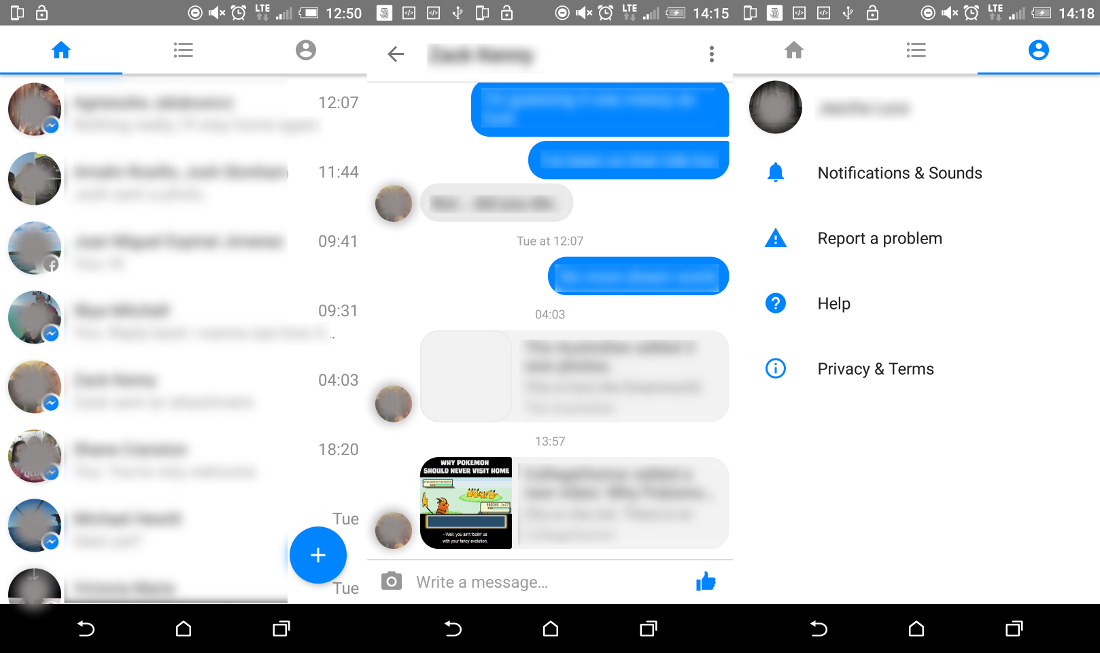 Although Facebook Messenger Lite is targeting specific regions of the world with slower internet speeds and services, it does not make it undesirable for other users who may have access to fast Internet and top of the range devices. Messenger Lite is quick, simple, convenient and since the recent update, not anything like Snapchat. Something Facebook Messenger has been getting a lot of flack about in the review section on Google Play.
Getting Your Hands on Facebook Messenger if you Live Somewhere Else in the World.
To start using Facebook messenger in regions of the world it has not yet been released is quite a simple process. Although you cannot use Google Play to download Messenger Lite, it is available via an APK file. Follow the steps below for a quick install process.
Download: Facebook Messenger Lite
Installing Messenger Lite From a Desktop PC Using an APK file.
Once you have tracked down the Messenger Lite APK file download it to your usual download directory or just simply save it to your desktop.
The second step you will need to take is to enable third-party apps to be installed on your device. As follows. Settings > Security. Then tick the box Unknown Sources.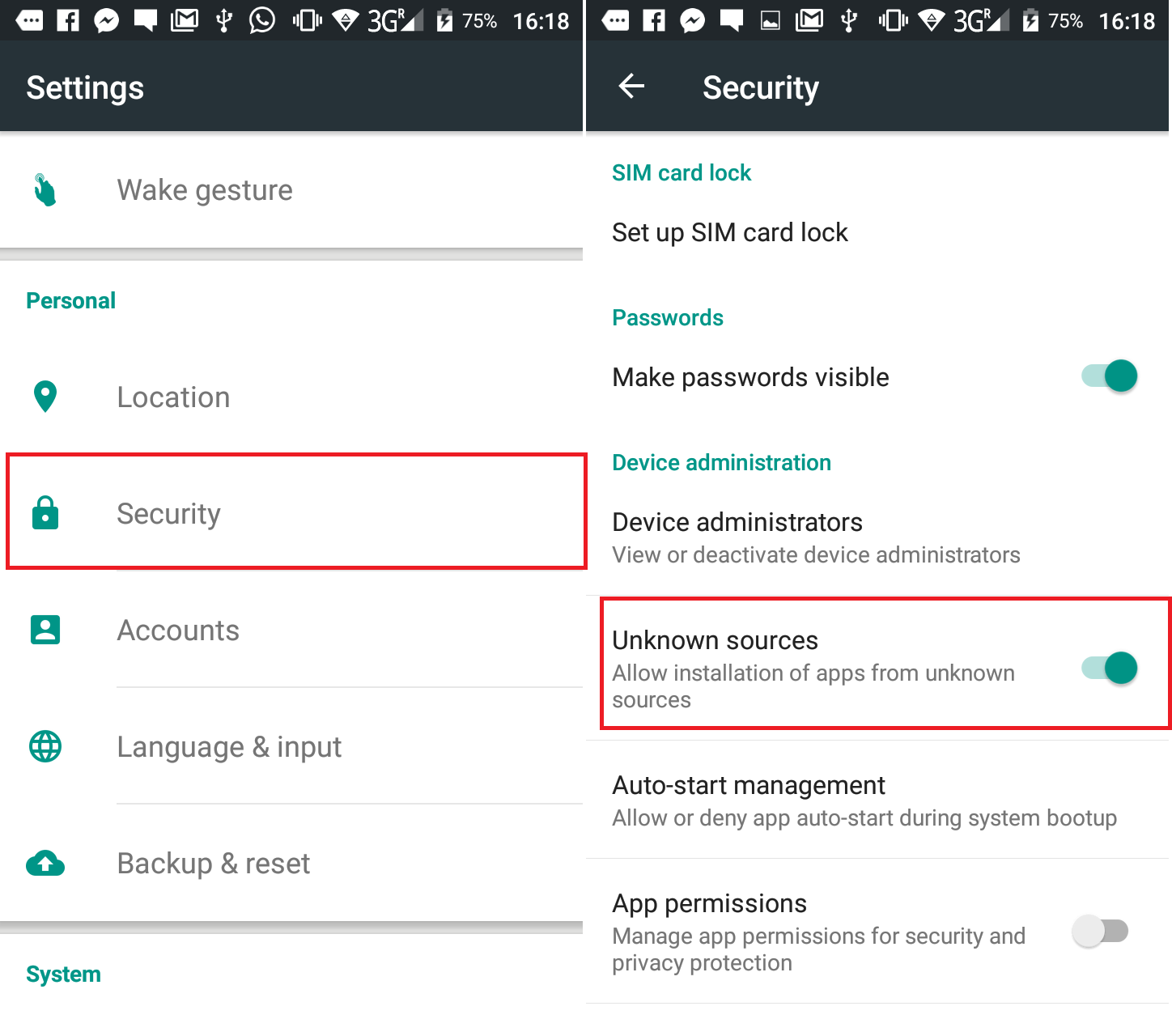 Note: You can turn off enable third-party apps once you have finished installing Facebook Messenger Lite.
For the next step, connect your Android phone or tablet to the computer which you have saved the APK file to and allow your phone be used as a media device/share files.
Note: This option will differ depending on your device, just select the option that will allow you to transfer files between the two.
Now cut or copy the APK file to the desired folder on your device. The easiest option is the download folder. Once you have the file on your phone, simply use your phone's file manager App to locate it, tap it once to start installation. (There is a possibility you will get a warning saying you are trying to install an application that did not come from Play Store. This will depend on the device you are using.)
After a few moments of installing Facebook Messenger Lite will be ready to use.
Note: If your phone does not have a file manager by default, ES File Explorer is a simple one to use and is available for free on Play Store.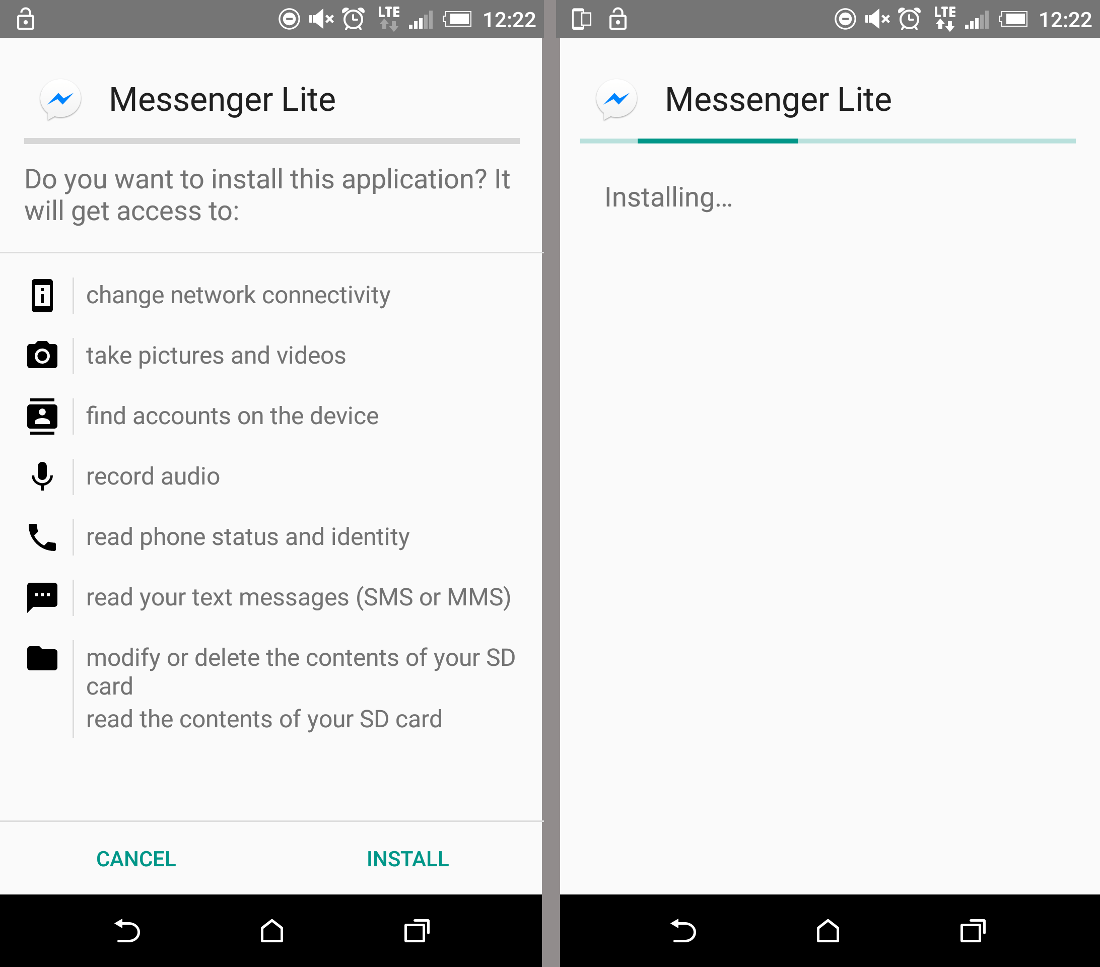 Installing Messenger Lite Directly on Your Android Device Using the APK file.
Installing Messenger Lite directly to your Android smartphone or tablet is even easier than using a Desktop PC or Laptop. Simply download the APK file to your phone, the standard download folder works quite well. After the download is complete, go to the download location using your phone's file manager or if you have a download folder shortcut, tap this. Now, just tap the file to initiate the installation process. After a very brief installation process, you will have Facebook Messenger Lite.