If you have updated to Windows 11 and are really impressed with the operating system (like me) but just don't find the new context menu (right-click menu) in File explorer much of an upgrade. This article will show you how to restore the Windows 10 right-click menu on Windows 11.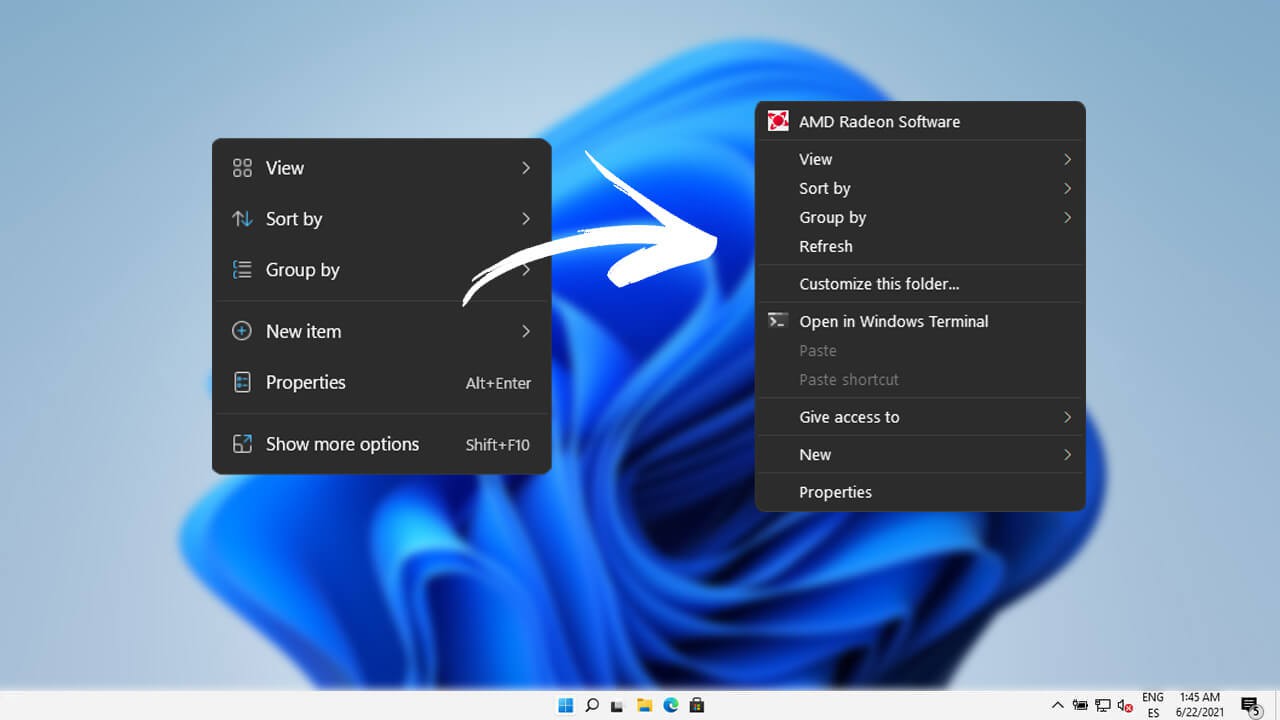 Related: All of our Windows 11 guides in one easy to find location.
Unexpectedly the upgrade from Windows 10 to Windows 11 has been quite a pleasant experience. Even the overall atmosphere online regarding Windows 11 is pretty positive at the moment. Which is amazing considering most people who used Windows 10 feared the half-yearly updates more than anything. I myself would avoid them for a few weeks (at least) just to make sure nothing sinister was lurking inside them.
Windows 11 on the other hand has been great so far, with a new, clean UI, very few bugs, and most importantly, a very responsive user experience. There are also a lot of options on Windows 11 that can be changed, allowing you to revert some things back to their old Windows 10 styling and usability. For example the context menu (right-click menu) in File Explorer.
Although the new context menu looks great and has most of the things you'll need, there are some important tools and options missing, especially if you deal with ZIP files quite often. Below is a comparison of the new and old style context menus from File Explorer to give you a better understanding of what exactly we mean.

How do you get the old right-click (context) menu back on Windows 11? Get the Windows 10 right-click menu back on Windows 11.
Getting the Windows 10 right-click menu back on Windows 11 is nice and easy but it does come with one tiny compromise, though some people may call it an advantage, it really comes down to your preference. Once you revert back to the old context menu from Windows 10 on Windows 11 you'll also revert back some of File Explorers fancy new design.
To begin, open File Explorer on Windows 11, then click the three small dots at the top of the screen.
Next click Options, then change to the View tab in the new window that appears.
Finally, scroll down and make sure the Launch folder windows in a separate process is ticked. Then click Apply, Ok.
Now Restart your computer for the change to take effect. For some reason, some users don't have to do a Restart but I would do one just to make sure everything changes over correctly.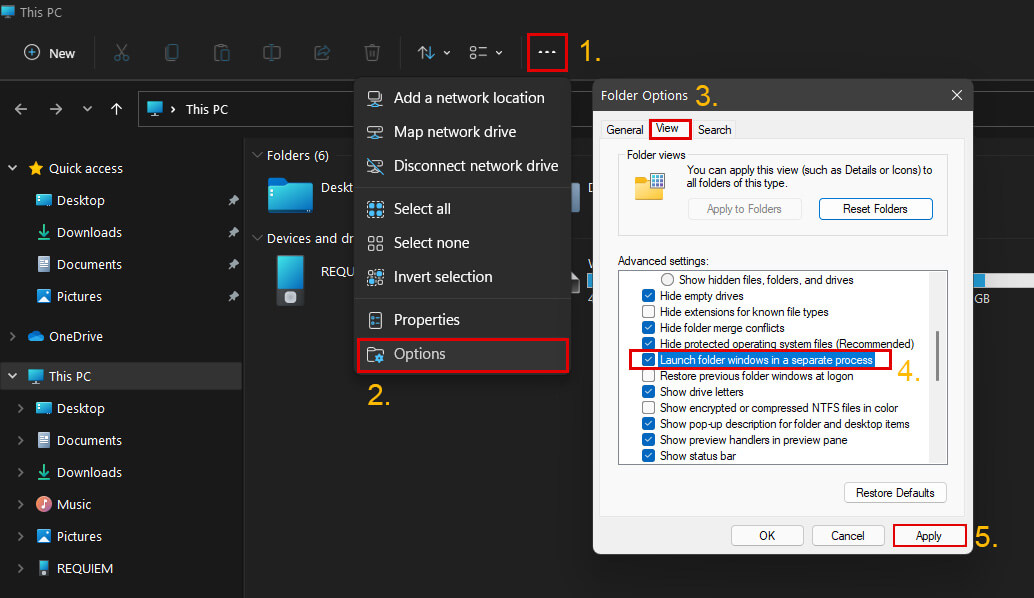 As you can see after a Restart, the context menu on Windows 11 has changed back to the old one, however, it has also taken away some of the style that was the Windows 11 File Explorer… Tough trade for some people. You can switch between the two options as much as you like. But you will have to use the old way to access Folder Options once you have the old File Explorer header active. Alternatively, you can access it from the Start menu by searching Folder Options.
Although this change works at the moment, it will be interesting to see if Microsoft leaves this option available when the full release comes later in the year. Hopefully, they take all the feedback on board and restore more options from the old context menu to the new one. Most people seem to like the spaced-out design, they just don't like that a lot of options are now gone.