If you are a small business owner, startup or company owner, it's important to make sure that you have a reliable, secure system in place for all your invoicing and billing requirements. In today's fast-paced world, you don't want to be left high and dry with unreliable invoicing software.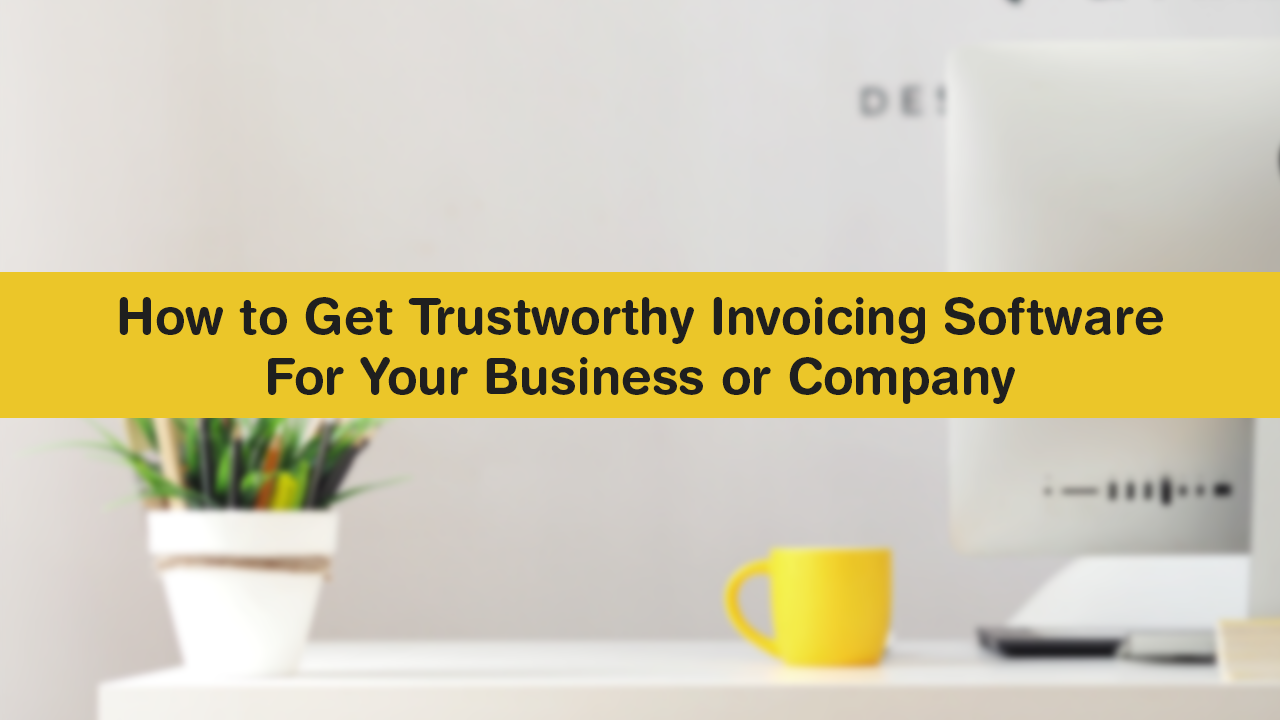 How to Disable the Q-Code LED on Asus ROG Motherboards. (Disable Red Qcode LED)
Running a small business, startup or company can be quite a challenging task in today's fast-moving, tech-savvy world. It takes a lot of patience, a great idea, and a lot of hard work and sacrifice to succeed where many others fail. That said, although a lot of aspects of business have become more complicated, computers, and software have made other tasks far easier to complete than ever before. 
For example, it's now possible to take full control of your own invoicing, billing, and quoting, without a huge paper trail and filing storage system clogging up your office workspace. If you're wondering how, the answer is simple. Software! Invoicing software in particular! 
With the right tools at your disposal, you can create, track, monitor, and organize all incoming and outgoing aspects of your business. Regardless of its nature and pace. The hardest part about the entire process is tracking down reliable, trustworthy software. Luckily, this isn't as hard as it once was as Appvizer has a dedicated team scouring the Internet each and every day looking for great business tools. Although this article is primarily about invoicing software, you'll be happy to know that Appvizer also offers software and tools for a huge range of different business tasks including: 
Accounting
Audit
Expense Management
Payment Processing
Subscription Management
Investment Management
Management Control
Cash Register
Debt Collection
Purchasing
Who Are Appvizer? 
If you haven't heard of Appvizer before, they are a business to business (BtoB) service, bringing together some of the world's best and most useful business tools, applications, and or course programs. Everything has been brought together into one simple platform with easy to use comparative tools that include features and pricing. It's far easier to decide which tool will work best for you when you can see them all side by side.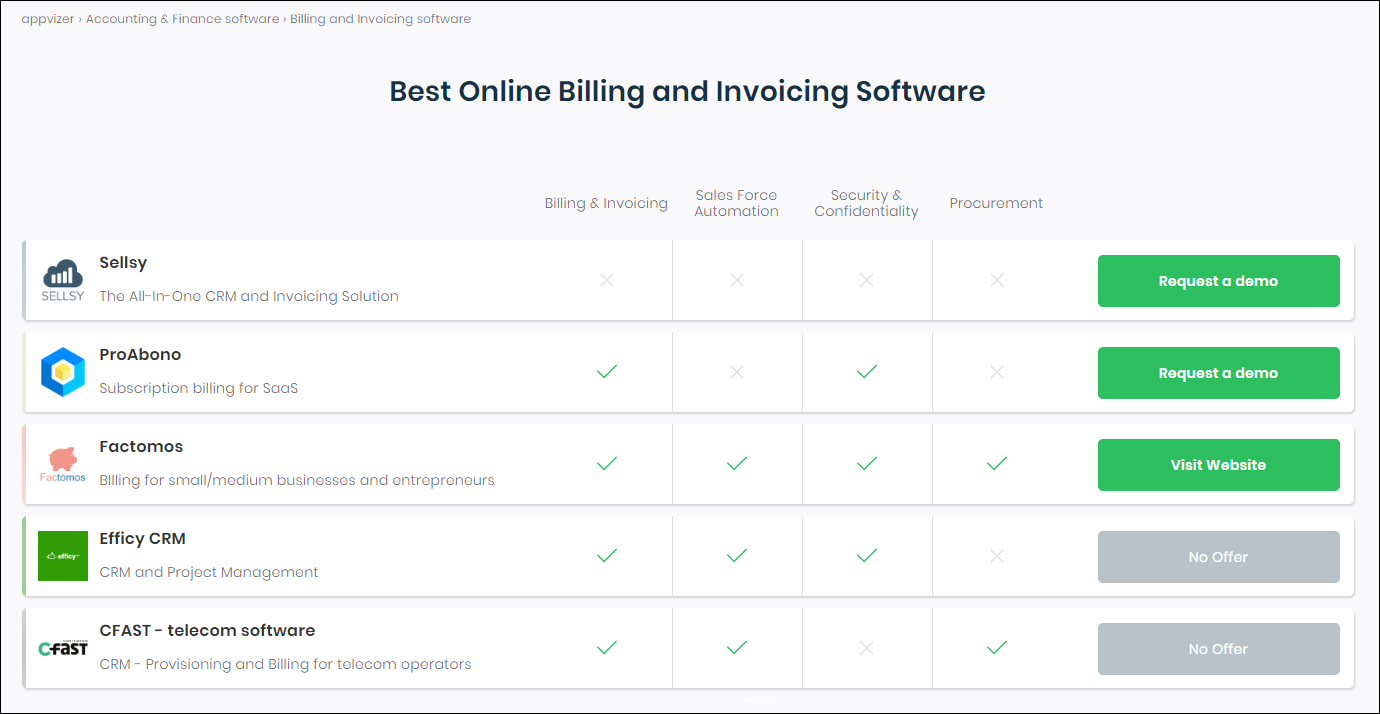 What Are the Benefits of Using Invoicing Software?
First and foremost the biggest and most obvious benefit of invoicing software is its ability to automate and track a ton of data at once. It's also far more accurate at bookkeeping and doesn't charge an hourly rate for its services, so is considerably cheaper in the long run. Along with these critical aspects, invoicing software will also free up a lot of precious time which can be better invested growing and marketing your business.
Is Invoicing Software Hard to Use?
Admittedly, for most people, the idea of getting software to handle something as important as invoicing may seem a little daunting, however, it should be viewed in the same manner as everything else you have conquered getting to where you are now. There's always a learning curve to tackle before the reward really sets in. For the most part, however, modern invoicing software and tools have been designed to be as straightforward as possible, so most of the learning has been simplified for the average user. Even the most knowledgeable software users always prefer simple, straight to the point software, its a no brainer.