Depending on the make and model of your phone, you may have tons of junk icons taking up space in your app drawer. You may also just want to hide all the icons for apps you already have a shortcut for on your home screen. Whatever your device Android or iOS this guide will show you how to hide any app drawer app icon you like, decluttering your workspace.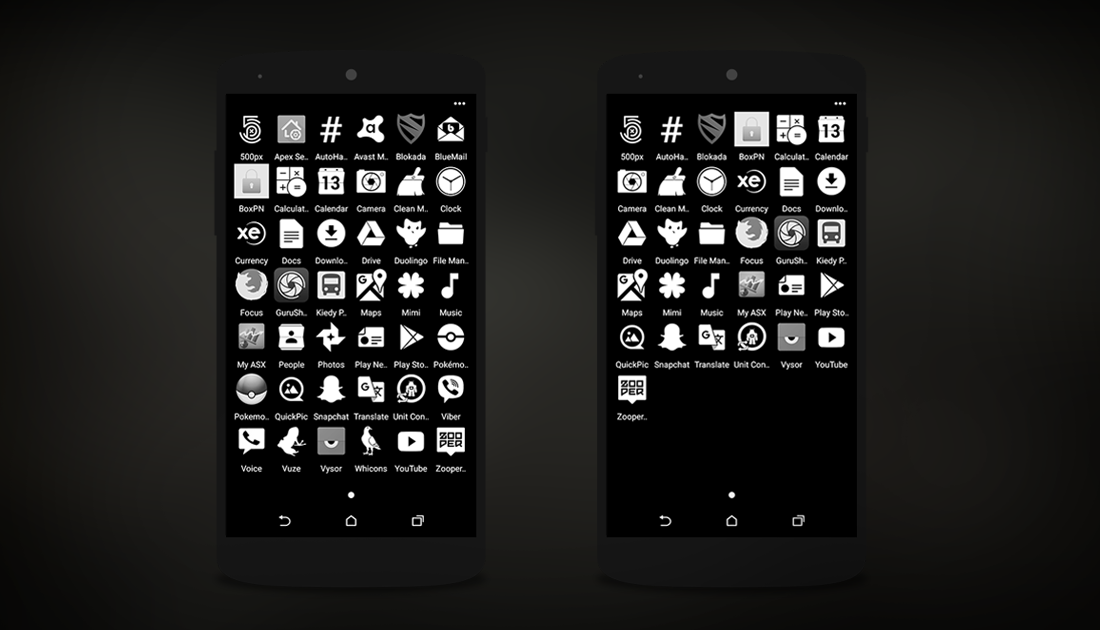 A Great Alternative to Translating Words and Expressions Without Using Google Translate.
By default, neither Android or iOS devices have an easy option to hide app icons. It seems like a useful feature to include, especially for apps you already have a shortcut for on your home screen. Thankfully even if the device manufacturers aren't interested in including the feature officially, third party developers love the idea and with minimalism and simplicity surging in popularity, business is booming!
You're probably thinking that in order to hide icons on your Android or iOS device you will need to Root or Jailbreak your device. Having a Jailbroken or Rooted phone or tablet can make this task a lot easier but it isn't the only way to hide icons. Nowadays there are quite a few alternative ways you can hide icons without needing to go through the trouble and risk of jailbreaks and roots.
Hide Apps in Android (Without Root)
The easiest and safest way to hide apps on your Android devices is to use a Launcher. Almost all Android launchers now include the option to hide apps in your app drawer. If you are already using an app launcher you can find the hide option under Launcher Settings > Drawer Settings/Options. (may differ depending on your launcher) If you've never used a launcher before, follow the below steps to start hiding your icons.
The first thing you are going to need to download and install on your phone is a Launcher. There are tons of launchers available on the Play Store, so choosing one might seem a little daunting, because of this we've taken the time to list some of the best options:
Apex Launcher, Nova Launcher,  C Launcher, Nougat Launcher, ZenUI Launcher  APUS Launcher.
For the purpose of this guide, we will be using Apex Launcher but you can use any launcher you like, the settings within each of these launchers should have a very similar layout.
Once you have the Apex Launcher installed on your device, run it and follow the introductory steps, making sure to set it as your default launcher. After you have set it as default and adjusted things to your liking, go to one of your home screens and double tap somewhere on your screen. (that isn't an icon)
This will bring up some Apex Launcher options, from the list tap Apex Settings, then Drawer Settings. Inside Draw Settings the first option you will see is Hidden Apps, tap this once to enter the menu. On this screen, you will see everything that is showing in your app draw. To hide any of these items you will need to tap them to place a tick in the box.
Once you have ticked the boxes for all the apps you wish to hide, tap Save in the top right-hand corner. If you forget to press save none of the apps will be hidden. You can now back out of the Apex Settings menu and view your Drawer.
If you ever want to show the icons again, just go back to the same settings menu and untick the blue box next to a particular app. If this is your first time using a launcher you should really get to know it, they have so many customization features and tweaks, you'll have a hard time going back to your default launcher.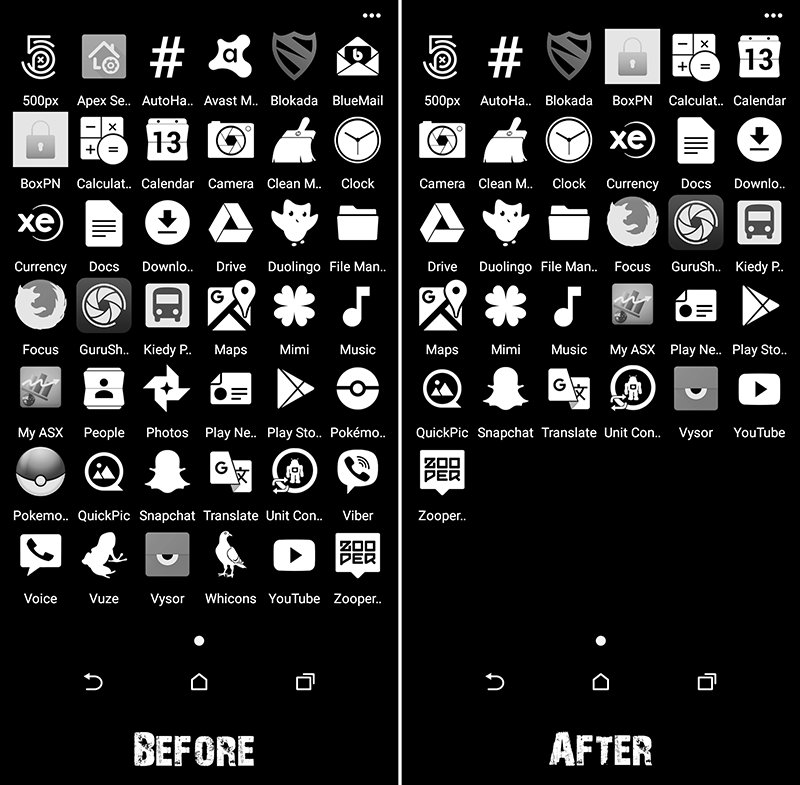 Hide Apps in iPhone/iPad/iOS (Without Jailbreak)
If your device of choice is iOS based, you can still hide apps in your app draw. Surprisingly the process is even easier than on Android, you won't even have to download any third-party apps. By using the Restrictions feature you can hide any stock or downloaded apps in your draw.
Hide system & stock apps: Go to iOS Settings and tap on General. Tap on Enable Restrictions and set a passcode. Turn off any app's toggle button to hide them.
Hide all downloaded apps: Scroll to the Restrictions screen and select Apps in the Allowed Content section. Check Don't Allow Apps.
Hide apps appearing in Spotlight search results: Open the iOS Settings and tap on General. Select Spotlight Search and toggle apps that you do not want to show in Spotlight search results.