If you have updated to the latest version of Windows 11 you may have noticed that there is now a brand new Search bar on the Desktop. By default, this search bar uses Microsoft Bing which can't be changed (at this stage) but you can disable/hide the search bar. So follow along as we show you how to remove the new Desktop Search bar on WIndows 11.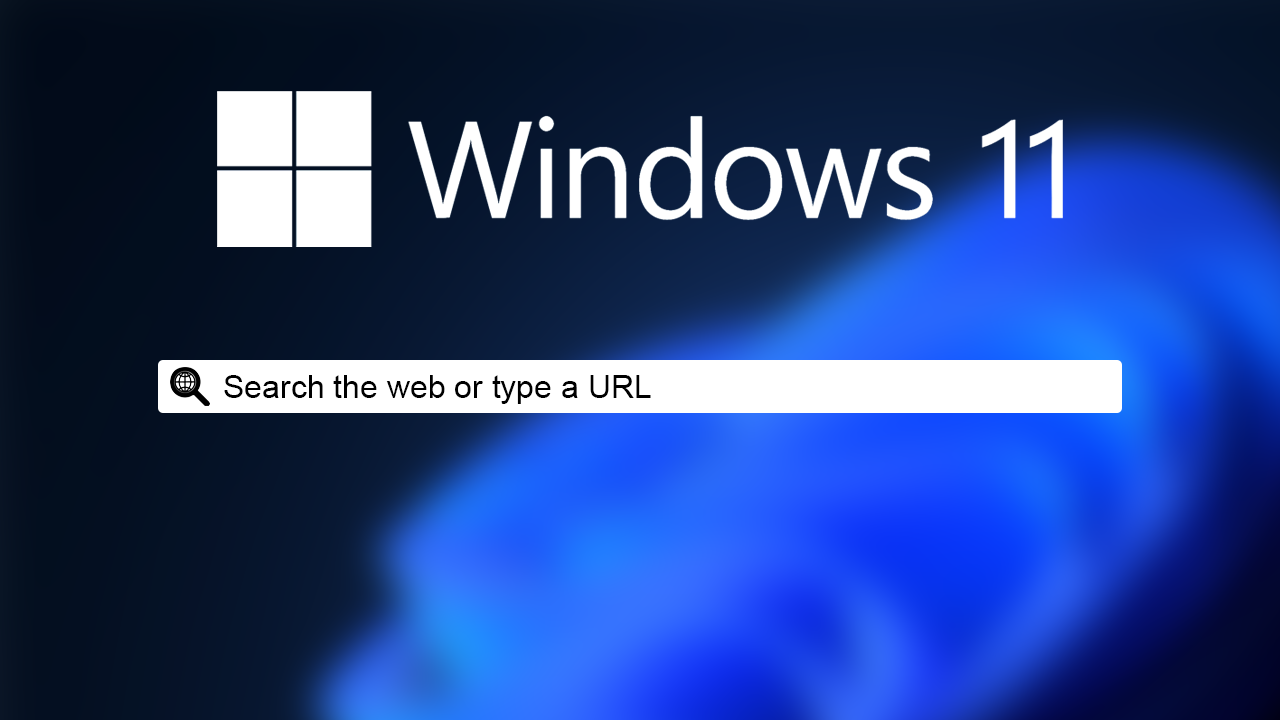 Related: How to fix Protection definition update failed error 2147023293 on Windows 11.
Search on Windows 11 has finally been updated and works better than ever. It's far less resource-intensive now that Cortana is essentially gone and can be found in several different locations. The only problem with Search on Windows 11 is that Bing is still the only search choice. Though we are still holding out hope Microsoft will open this up to third parties at some stage.
Another major change to Search on Windows 11, starting with version 25120 is that it is also available as a search bar found in the centre of the Desktop. Similar to the way Google search is shown on Android devices. Although this is quite a nice change, it isn't something everyone likes. Sadly the new Search bar on Windows 11 is non-resizable and non-movable, which means you can't really do anything with it except disabling it.
How do you disable the new Desktop Search Bar on Windows 11? Hide Windows 11 Desktop Search bar.
As we mentioned above, this feature is currently being rolled out slowly so you will have to wait until you have at least Windows 11 version 25120. Once you are on the correct version, the new Desktop Search bar will be sitting on your Desktop ready to go. To disable it, you'll need to do the following.
Right-click anywhere on your Desktop.
Next click Show more options.
At the very bottom of this list click the Show Search (with a tick next to it showing it is enabled)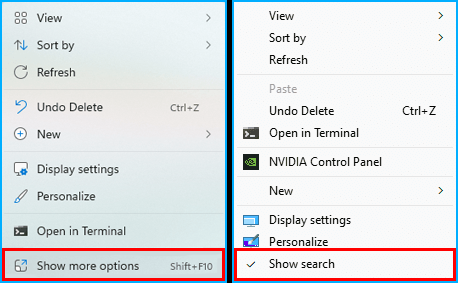 This will remove the Search bar from the Windows 11 Desktop. If you want to enable it again, just go to the same location and click the Show Search option again and it will be enabled.
Will the new Search bar on the Windows 11 Desktop get any more features?
As this feature is brand new, it's about as basic as it gets and doesn't offer any other options, except for enabling or disabling it. This is a typical Microsoft approach when adding features to Windows 11. More than likely we will see some minor adjustment options added but it will probably take a third-party tool to enable the option to switch the Windows 11 Desktop search bar to Google instead of Bing.

Other than changing what search engine it uses (we'd like to see Ecosia as an option) some simply position and size adjustment options would be nice. Similar to the way you can move things around on Android.
New to Windows 11? Want to know more about Windows 11?
If you're relatively new to Windows 11 and would like a source for troubleshooting, features, options and customisations, make sure you check out our Windows guide library linked below. You'll find everything from customising the operating system right through to managing and dealing with system problems and error messages. The library is updated daily so you'll find just about everything you can think of regarding Windows 11.
All our Windows 11 guides in one place.