Even if you aren't an outdoorsy kind of person, you have probably come across a plant, tree, flower, fruit or leaf unknown to you. Not so long ago you would have had to drag out an in-depth book on flora or search high and low on the Internet to identify your mysterious find. Now there's a far easier way, simply pull out your phone, take a picture and let the magic happen.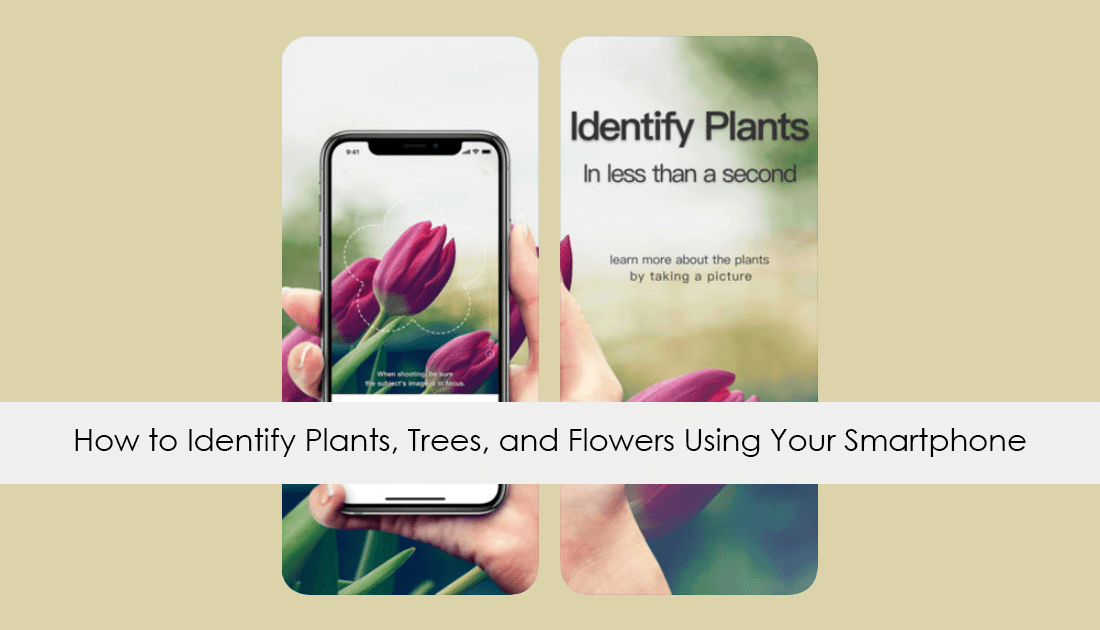 How to Backup or Restore Microsoft Launcher on Android.
If you are an avid hiker, birdwatcher, adventure tourist or just someone who likes to spend time outdoors, there's an awesome app available on Android and iOS that allows you to quickly and easily identify plants, trees, flowers, fruit and a range of other flora. The app is called PictureThis - Plant Identification and is an awesome addition to any mobile device. Even if you don't spend much time frolicking in the forest or woods, you'll still find PictureThis useful around the garden.
How to Identify Plants, Trees and Other Flora Using Your Smartphone or Tablet.

To start identifying plants and trees from your device, you will first need to visit your corresponding app store and download the PictureThis app.
Download PictureThis - Plant Identification From Google Play.
Download PictureThis - Plant Identification From the App Store.
Once you have downloaded and installed the app on your device, using it is pretty straightforward, the interface is simplistic, tidy and easy to use. From the main screen you have two options, Take a Photo and Photo Album. If you are in an area with an Internet connection Take a Photo is the best option to use to identify something on the spot. If you have some pictures from a previous adventure, Photo Album is the option you'll want to use.
If you decide to use your phone's camera the only things you need to get perfect are the focus of your image and the angle of the photo. Having sharp quality pictures from front on or above angles makes a huge difference in the identification process. The trick is to be as practical as possible, so avoid trying to take fancy pics with bokeh effects if you can.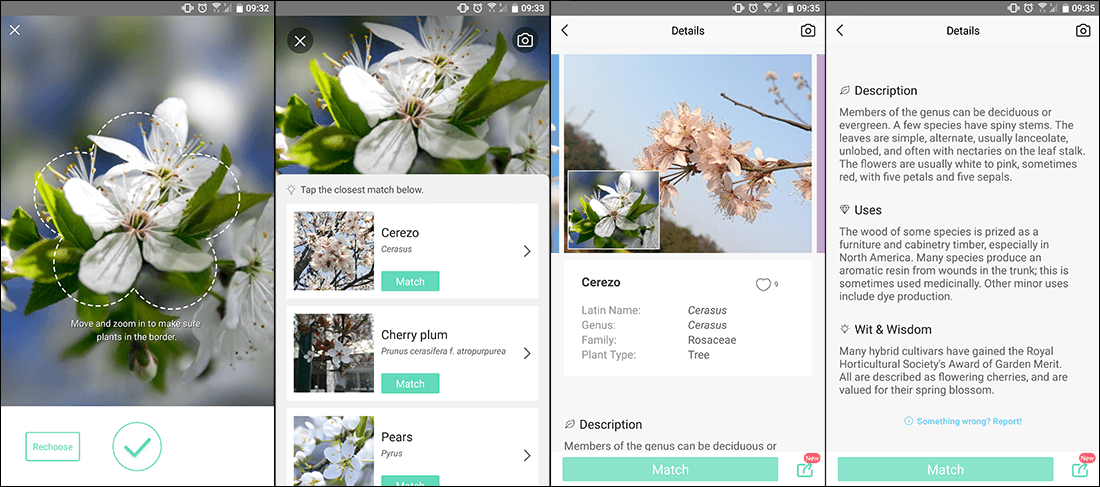 Once you have taken a photo of your target, PictureThis will take a few moments to search the database and return several results for you to match your specimen. Generally the top suggestion will be the most accurate, however, it is worth scrolling down and reading some of the info on other suggestions. Sometimes the images may look very similar when specimen variety is close. This is where the description of smell or fragrance etc may point you to the exact species.
Once you tap on one of the suggestions, you will get detailed information on the specimen, including a description, uses, wit & wisdom (interesting facts) and in most cases several extra pictures to browse to help you confirm the suggestion. If you click on the name of the plant it will also take you directly to the species Wikipedia page, where you can confirm with even more info. If you take or upload something that hasn't yet been identified, your image will come up as Unknown Plant, when this happens the community will be tasked to help track down information about the plant.
Note: There's also an option to Report posts if you think the description is incorrect or if something else is wrong with the post.
As well as identifying plants, you can also view observations on an interactive map of the world which shows where people have taken pictures of plants they wanted identified, it's quite interesting to browse. Finally, if you are really into flora and plant identification, you can create an account to keep track of all your uploads, with an account you can also view the top observer leaderboard which displays info about the top users who have contributed to the database.