If you are looking to install iTunes on your Windows 10 machine but hate the idea of having to do so via the Microsoft Store, you're in luck! Although it isn't all that well known, it is possible to download and install the latest version of iTunes on Windows 10 without using the Microsoft Store.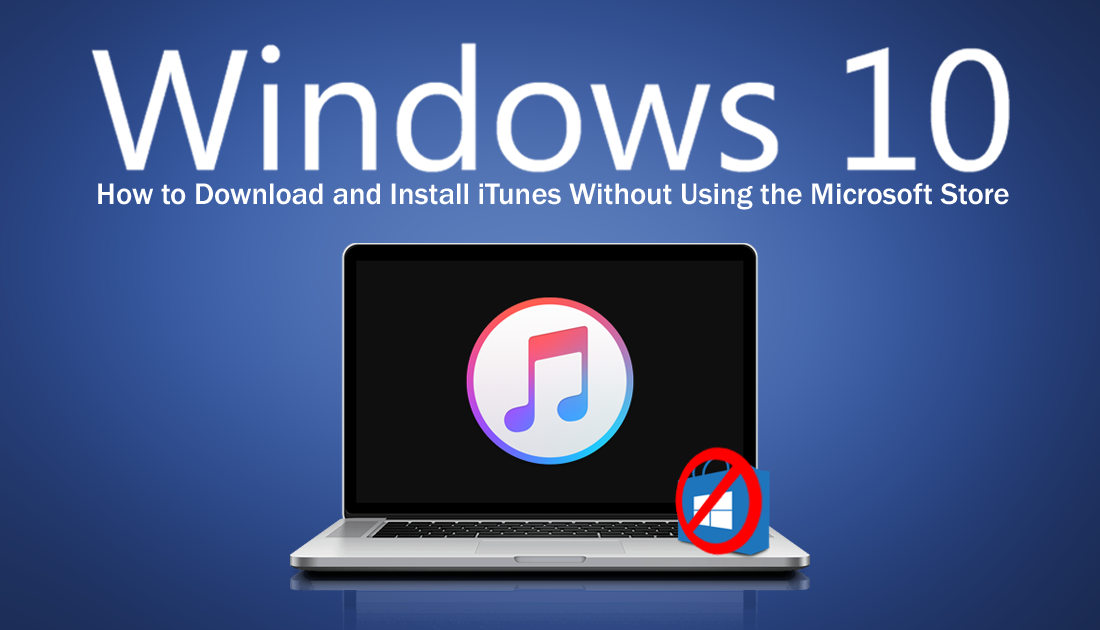 How to Fix the Action Center Not Showing Notifications After Updating to Windows 10 Version 1809.
Although Microsoft is continuing to push the use of the Microsoft Store on Windows 10, it isn't gaining the momentum they would like, with most users still preferring to download and install programs and apps the traditional way using standard installation files like .exe format. The main reason for this is program and app stability, with a lot of games, programs, and apps generally running better when installed from sources outside the Microsoft Store.
As well as this the Microsoft Store is prone to failing downloads and downloads that won't even start. In Fact, some of Microsoft's most popular new games on the Store are littered with one-star reviews from users who have paid for a game they can't download... Age of Empires Definitive Edition and Halo Wars are two classic examples, so it's a no-brainer to avoid the Store at all costs.
Related: How To Fix No Sound on Windows 10 After a Recent Update.
How Do You Install iTunes on Windows 10 Without Using the Microsoft Store?
In the past, the process for downloading iTunes for Windows 10 without using the Microsoft Store required some serious work using your specific browsers dev tools menu to trick the iTunes website into thinking you were browsing from Internet Explorer 11. Once iTunes thought you were browsing from the old browser it would automatically show you a link to a standard .exe installation file. Although the process wasn't all that complicated some users simply decided to install Internet Explorer 11 to save some time.
Thankfully, neither of these methods are required anymore as Apple and iTunes have added a simple option to Download both the 32-bit and 64-bit .exe files for iTunes, though the option isn't kept in plain sight. To begin, head on over to the iTunes website and scroll down the page, past the Microsoft Store option and click Windows, below the Looking for other versions heading. This will automatically trigger the iTunes website to switch from the Microsoft Store link to two separate links to the 64-bit version and the 32-bit version.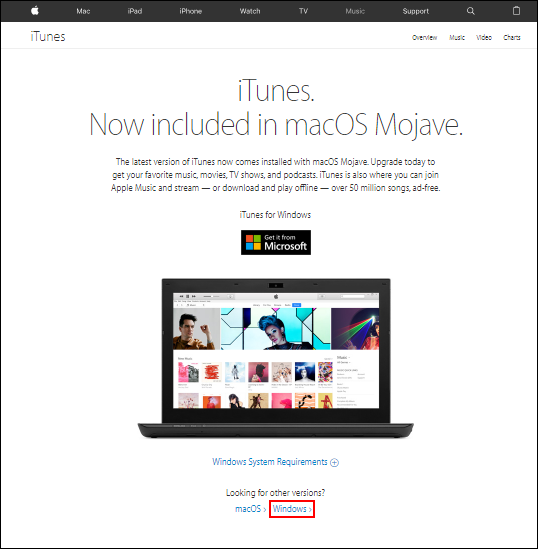 Now all you need to do is click the version that matches your system, then proceed to install iTunes as you normally would. It may seem like a super obvious solution, but you'd be surprised how many people have missed the subtle option and installed iTunes via the Microsoft Store grudgingly.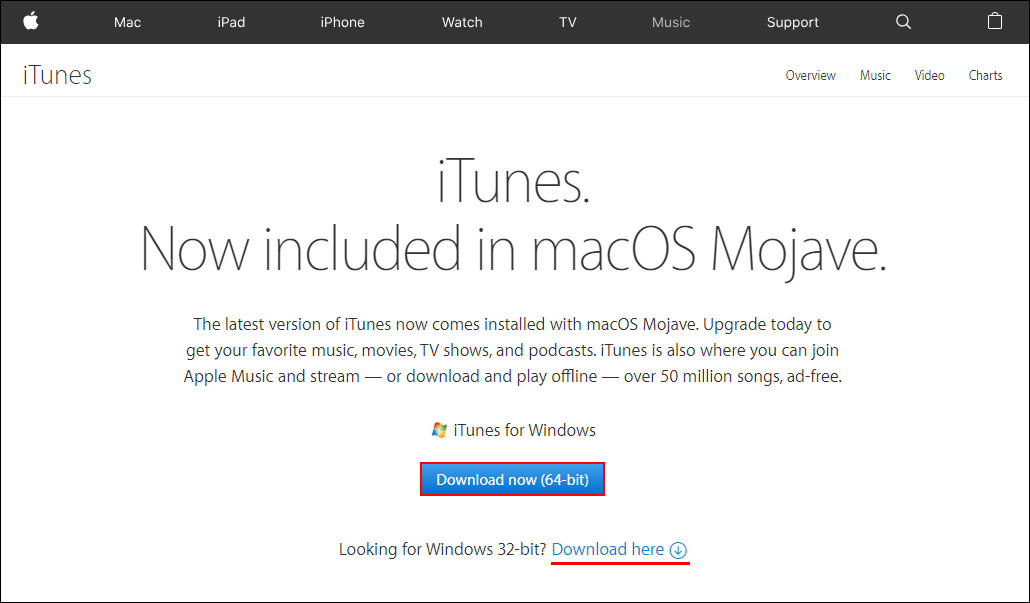 News: If you're an old school fan of Winamp, make sure you keep a close eye on the news as it's tipped to make a big comeback next year (2019) with an all-new service and updates for the classic media player.