If you have recently updated to Windows 10 version 1809 and now don't have any notifications coming from the Action Center. This article will show you how to fix the issue and make Windows 10 show notifications normally once more.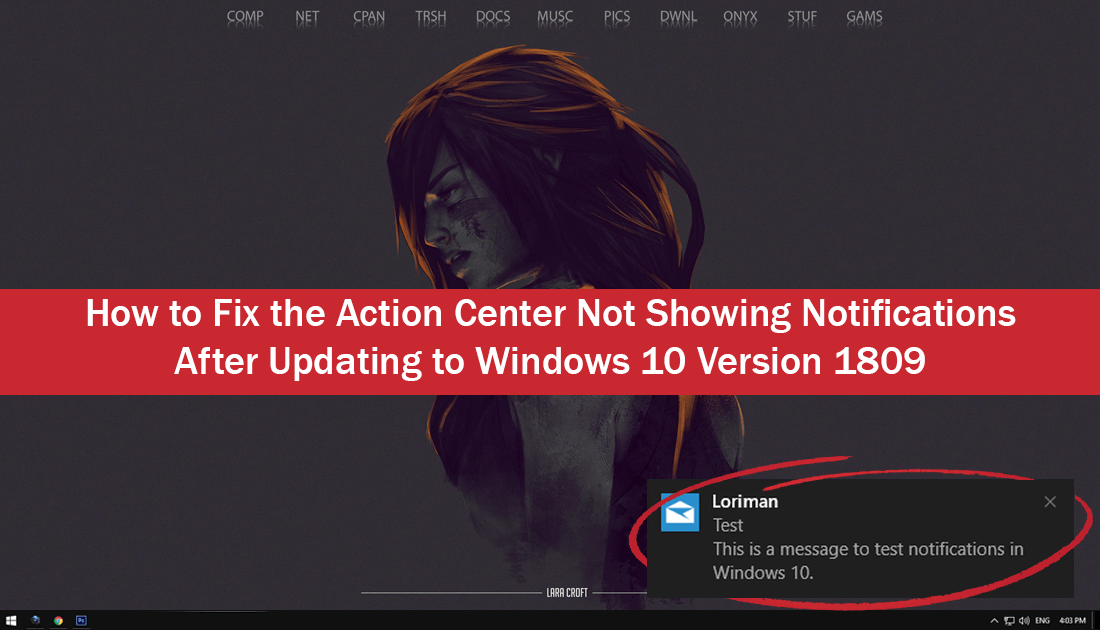 How to Fix Windows 10 Error 0x80070057. (An Update, Backup, Partition, Restore, Store Related Error)
It seems that with each and every update, Microsoft introduces more bugs and errors than it removes. The latest version of Windows 10 (version 1809) is no different, with two disastrous bugs already discovered, one which deletes personal user files and the other completely disabling sound.
As well as these two major errors, there is also another less crippling error which causes the Action Center to stop showing all notifications. Notifications including events like updates, maintenance, security warnings, and all other things that you would normally see notifications for. Thankfully unlike the other two errors from update 1809, this issue can be fixed without much trouble at all. So follow along as this article guides you through the process. If you also have the no sound issue, make sure you check out the related link below.
Related: How To Fix No Sound on Windows 10 After a Recent Update.
How Do You Fix the Windows Action Center Not Showing Notifications?
To begin, open Settings by pressing Windows Key + I, then go to Privacy > Background Apps. Now in the right-hand pane, make sure that Let apps run in the background is enabled. If it is disabled, you will need to enable it. (You don't have to make sure any of the apps are enabled if you would prefer not to, just enable the ones you are actually going to use)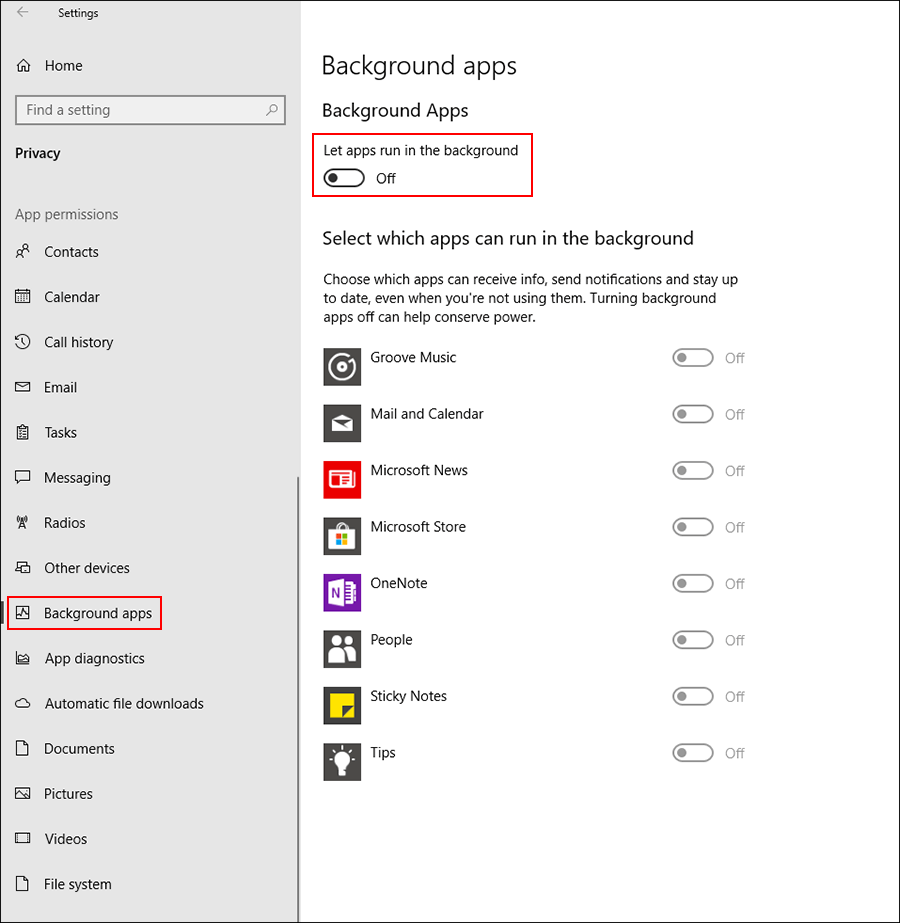 What if it is Already Enabled and Still Doesn't Work?
If Let apps run in the background is already enabled and you still don't get notifications, you will need to disable it, then Restart your computer. Once your computer has restarted, return to the exact same location: Privacy > Background Apps and re-enable Let apps run in the background. This should reset the feature and allow Windows Action Center to once again show all notifications normally.
While you are doing some work on Windows 10, make sure you check out the following article which shows you how to get full Timeline support for Google Chrome and Mozilla Firefox. Two Internet browsers that you will benefit from greatly if you are an avid user/fan of the Windows 10 Timeline.  
How to Add Chrome and Firefox Support to the Windows 10 Timeline.
If you are a Firefox user, you should also check out the following guide which will show you how to add Group Policy support for Firefox to Windows 10. An essential feature for users using shared PC's.
How to Add Group Policy Support For Mozilla Firefox to Windows 10.