If you are using Microsoft PowerPoint for most of your presentation work, this article will show you how to take advantage of PowerPoint's latest feature. In the latest version of Microsoft PowerPoint, you'll be able to quickly and easily share your project with other users directly from Powerpoint.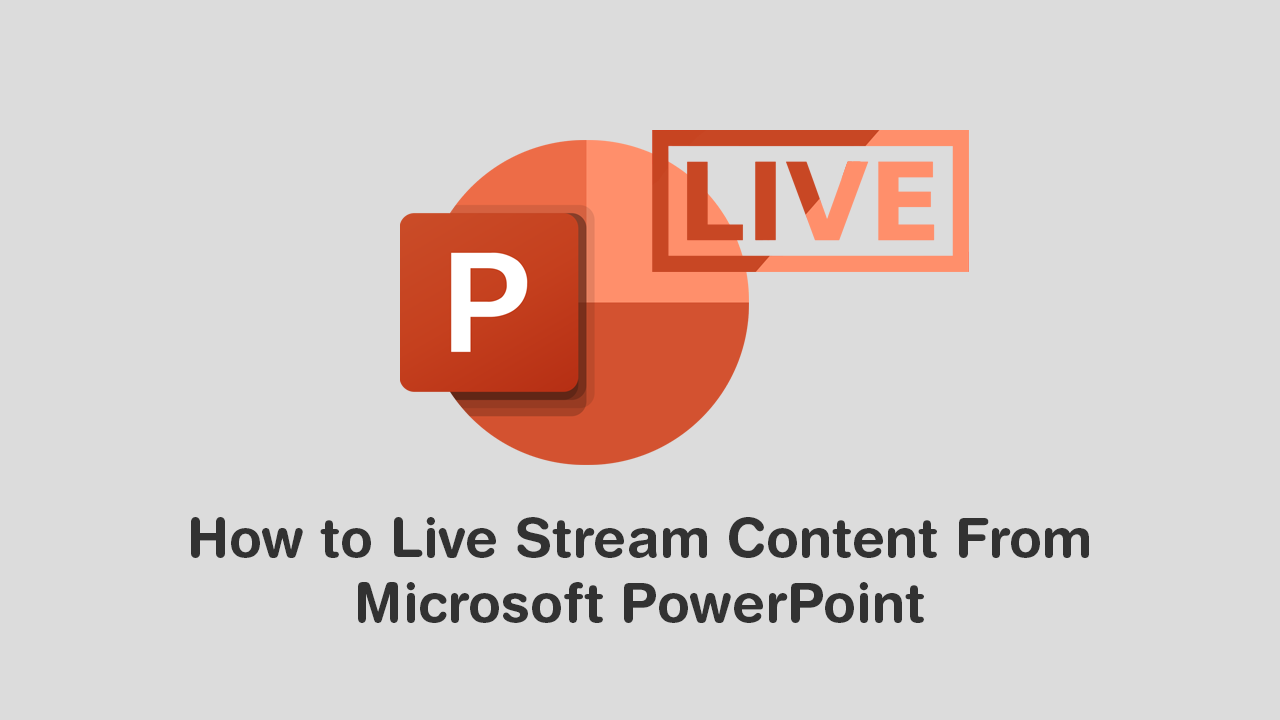 How to Fix 'Cannot create new Storage Space, Error (0x00000057), The parameter is incorrect' on Windows 10.
Microsoft PowerPoint is one of the most used and easily accessible presentation programs available on the market. It's relatively easy to use, has a ton of different styling options and tools, and is pretty affordable when compared to other lesser-known alternatives. In the latest update, Microsoft has also improved PowerPoints functionality, adding the ability to share projects and presentations over a stream directly from within PowerPoint.

Seeing as the feature is only new, this article will show you exactly how to access it and how to start a stream. If you're currently using other services to stream content from PowerPoint, this feature is going to save you a fair bit of time. The only catch is that you need to have an Office 365 subscription. Thankfully, anyone you wish to share with doesn't need to have an active sub. While presenting, you can enable your microphone and use the pen to draw on slides and efficiently present the presentation remotely.
Related: How to Make Screen Brightness Stay the Same on Power and Battery on Windows 10.
How Do You Stream Your Presentations From PowerPoint? Stream Content Straight From PowerPoint?
To start sharing content from PowerPoint, open it, then change to the Slide Show tab using the top ribbon menu. Here you will see various different presentation options. From this list select Present Live and you'll be given the option to choose your audience. Depending on how you have PowerPoint setup this could be your entire organisation or just a few individuals. Alternatively, you can also keep your live stream from PowerPoint private, choosing this option however, requires that all users from your organisation have an active sub with the same organization domain.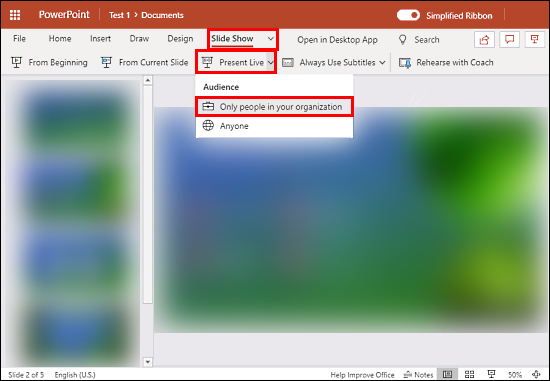 Once you have decided, you'll be given a sharable link and a QR code to scan. While a stream is active, you'll be able to see a real-time count of how many people are active in your stream. In the bottom left-hand corner of an active stream, you'll also see a toolbar where you can enable or disable your microphone or access the pen tool to transcribe on parts of your project. Two features that will prove to be very important when sharing via a stream.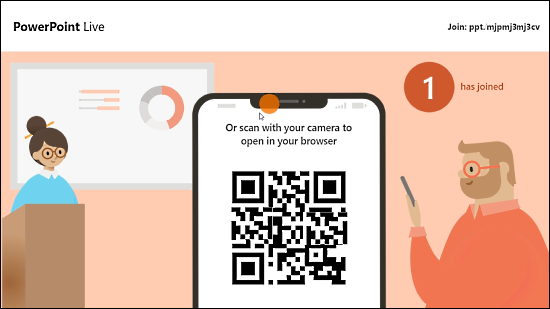 Before you jump straight into an important live stream using Microsoft PowerPoint I strongly suggest familiarising yourself with the current list of streaming tools as these will play a very, very important part in getting your message across. 
On a Side Note…
If you are also someone who spends a fair bit of time using Microsoft Teams, make sure you check out the following article which will show you how to take advantage of Multiple Instances for Microsoft Teams. Multiple Instances will allow you to run as many Teams accounts as you like from a single location. 
How to Run Multiple Instances of Microsoft Teams on the Same Computer.