Facebook has been around for well over a decade now, having amassed a huge user base in its time, most of which have stayed long term. If you are someone who uses facebook quite often and considers your account quite personal and valuable, you may like to know how to create a backup of your data, for safe keeping. Update: This downloadable backup now contains even more data, including information about ads you've clicked on and services and apps that have uploaded a contact list with your information.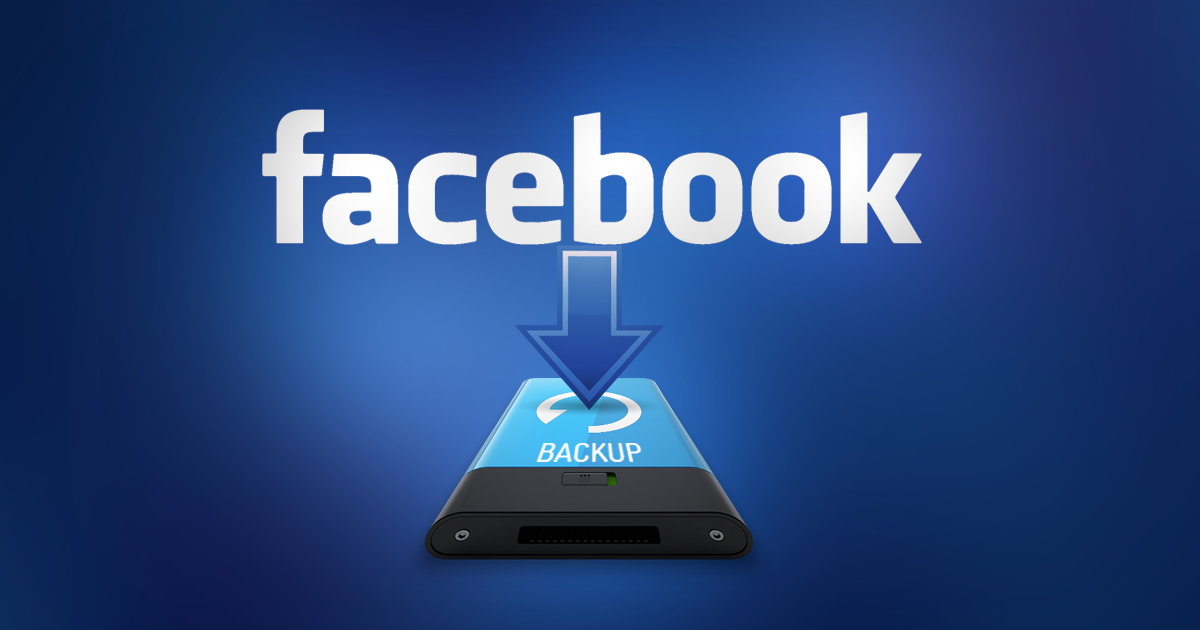 How to Make Sure Your Facebook Account is Truly Secure.
Like a lot of other Facebook users, you may feel your Facebook account is quite a valuable digital representation of yourself, similar to the way people generations ago used to cherish old photographs. Just like people a generation ago used to keep photos safe in albums, it's now possible to do this same with your Facebook account, only with a modern day twist.
As confusing as the facebook layout is, with options scattered all over the interface, you will be happy to know that this feature is easy to use and pretty easy to find. As well as saving your photos and videos, it also saves places you have checked into, status updates, plus the date and time of every friend you have added over the years. Update: You can now also find information regarding ads you have clicked on and view information about which companies services and apps have uploaded a contact list of your information. Below is a shocking example of the detail. 

All this Information is saved in HTML format files, which you can open with your Internet browser. (Photos and videos are saved to a separate folder as Jpg's and Mp4's). There is even a HTML document for Messages which shows every conversation you have ever had, even with people who have deleted their accounts or deleted you as a friend. If a conversation happened, you can view it.
Related: How to Download a Copy of Your Instagram Account.
Getting Started: Making a Backup of Your Facebook Account. (Downloading Your Facebook Data Trail)
The process is quite simple, so long as you know where to look, which is always half the problem with Facebook settings…. First, go to the General Account Settings area of your Facebook Account. You can find this by clicking the small downward arrow in the upper right-hand corner. From there choose Settings near the bottom of the list.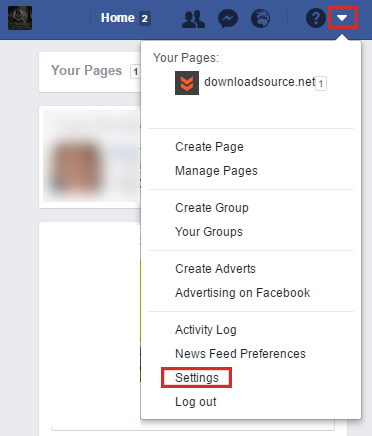 You will now see a menu in the left-hand pane called Your Facebook Information. Next, click on View to the far right of the Download Your Information heading.

On this new page, you will see a list of all the information you can download, listed under different headings, Posts, Photos, Videos, Comments, etc. Next to each box there is a tick, placing a tick in a box will add that information to the list of content to download.
At the top of the page, you will see several options regarding the data file you can download, including the file format, the quality of the data (mostly affects pictures and videos) and the data range of the data. All of these headings are customizable so set them for your preference, then click Create File.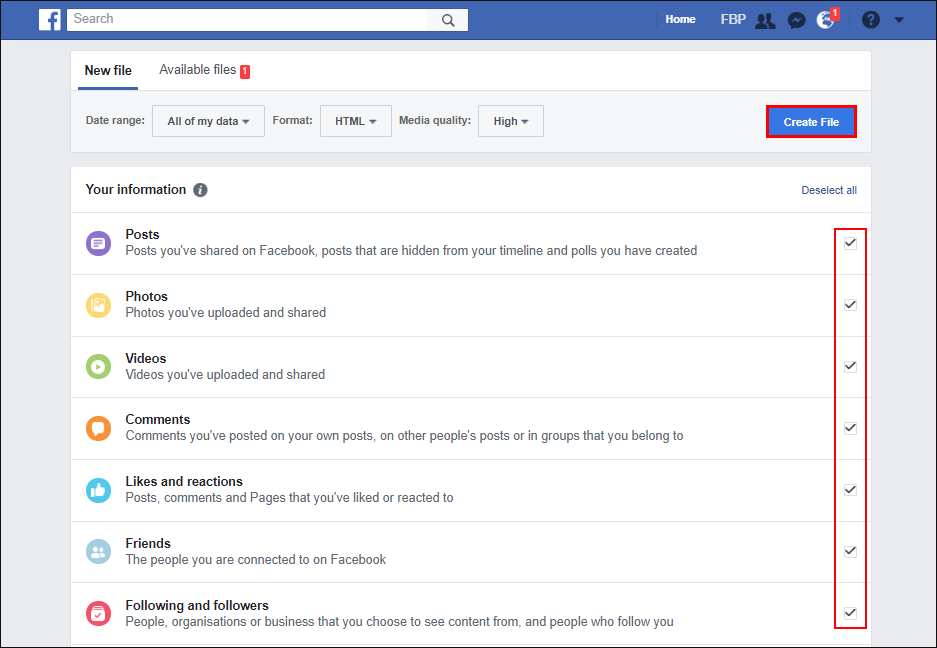 Once you click Create File, you will need to enter your account password, as Facebook is quite fussy with privacy, which is a good thing. Once you have entered your password, you will have to wait between 5 and 10 minutes for Facebook to compile the data.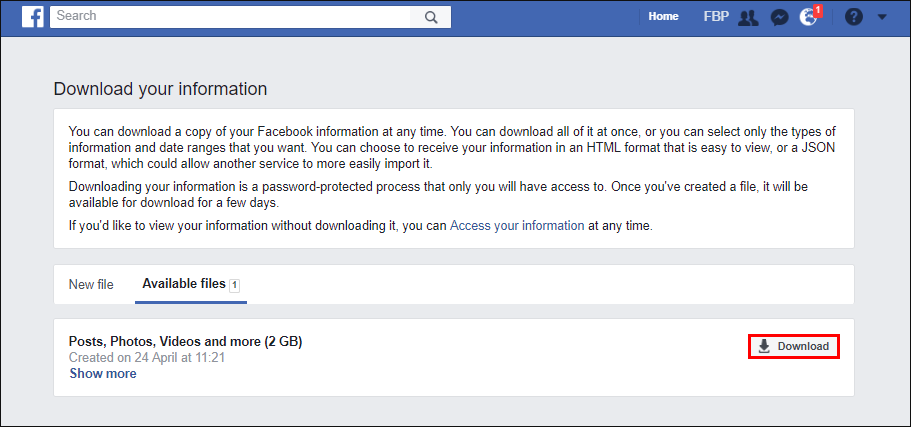 Once the file is complete and ready for download, you will receive a notification from Facebook and an email to stating that the file is ready. If you have navigated away from the page, return to it following the same steps listed above and the file will be waiting. Again Facebook will ask you to enter your password to make sure it is you downloading the information.
Note: The file size is going to depend on how much information you have uploaded over the years. It will also be in a .zip file so make sure you have a program available to extract it. Something like WinZip or WinRar will do.
Once you have extracted the file the easiest way to view the information is to use the Index HTML file included, this will allow you to browse the information in an easy to follow web layout. That sums up the process of how to back up your Facebook data. It's probably a lot more simple than you were expecting right? Just wait and see how much information there is about you in that tiny zip file.