If you do a lot of screen sharing for work and would love to be able to disable/mute Notifications from Google Chrome while you are sharing your screen. This article will show you how to enable a new (experimental) feature within Chrome that aims to mute all notifications whenever it detects that your screen is being shared.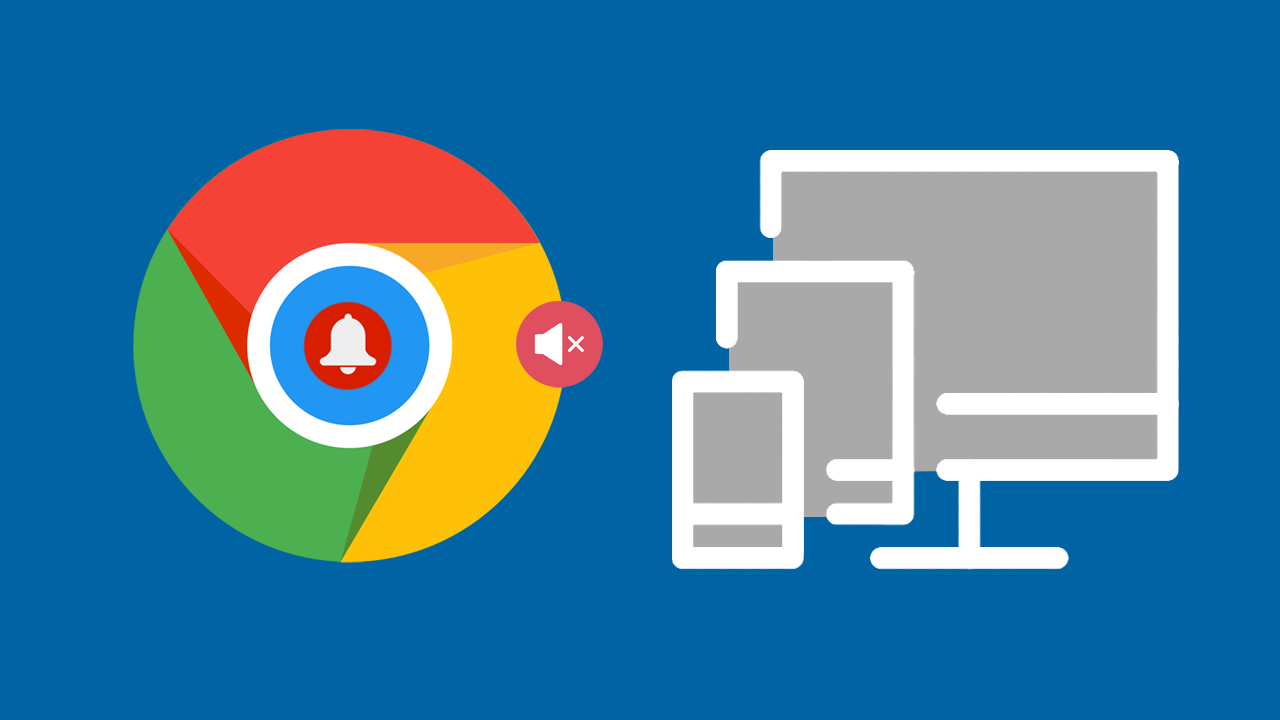 Related: How to change the width of tabs on Google Chrome.
With so many people now working from home, screen sharing and meeting tools like Microsoft Teams, and Zoom, have become extremely important. So much so that businesses have actually started shifting to a semi work from home culture because of the long term cost-saving, allowing anyone with the desire and ability to do so indefinitely. 
Screen sharing does have some issues though, as most capture tools stream everything, including all onscreen popups, sounds, and of course notifications from browsers and your operating system. Thankfully in an effort to reduce the amount of interference coming from Chrome during screen sharing moments, Google has created a new feature that aims to mute all notifications from Chrome while screen sharing is enabled. It's still experimental for now, however, it's quite a great idea and hopefully one that gets attention.
How do you mute notifications from Google Chrome when you are screen sharing?
As this feature is still entirely experimental, it's currently only available in Google Chrome Canary. Though if successful will make it's way to the stable release before long. If you really want to start using it now, you can download Chrome Canary and enable it.
To do so, open Chrome Canary, then type chrome://flags into the address bar and press Enter.
Next, use the search bar to search mute notifications. This will bring up an option called Mute notifications during screen share. Next to this change the drop-down menu from default to Enabled, then Restart Chrome. After a Restart, the feature will be active.

Alternatively: You can copy and paste chrome://flags/#mute-notifications-during-screen-share into the address bar then press Enter to go straight to the option.
Once you have enabled notification muting in Chrome when screen sharing, you won't have to do anything to start using it. It will automatically work in the background. As we mentioned above, this feature is fully experimental within Google Chrome Canary for the time being, so may not work flawlessly. However, it will do more than not having anything enabled.

Another feature that has also been added to Google Chrome is the ability to change the way tabs resize when maxing out their available screen space. For example, by default, when you have 50 tabs open they will all shrink to a size that is basically a thumbnail. This feature allows you to customise how this process works, even allowing you to prevent tabs from resizing entirely. Instead, giving you the ability to scroll through them using your mouse wheel. Anyway, as always, we hope you've found this guide, handy and hope to see you again soon.