If you are looking for a way to quickly and easily open Office format files like Excel, Powerpoint, and Word. This article will show you how to configure Microsoft Edge to open and view an assortment of Microsoft Office file formats, including Word, Excel, Powerpoint, and a range of others.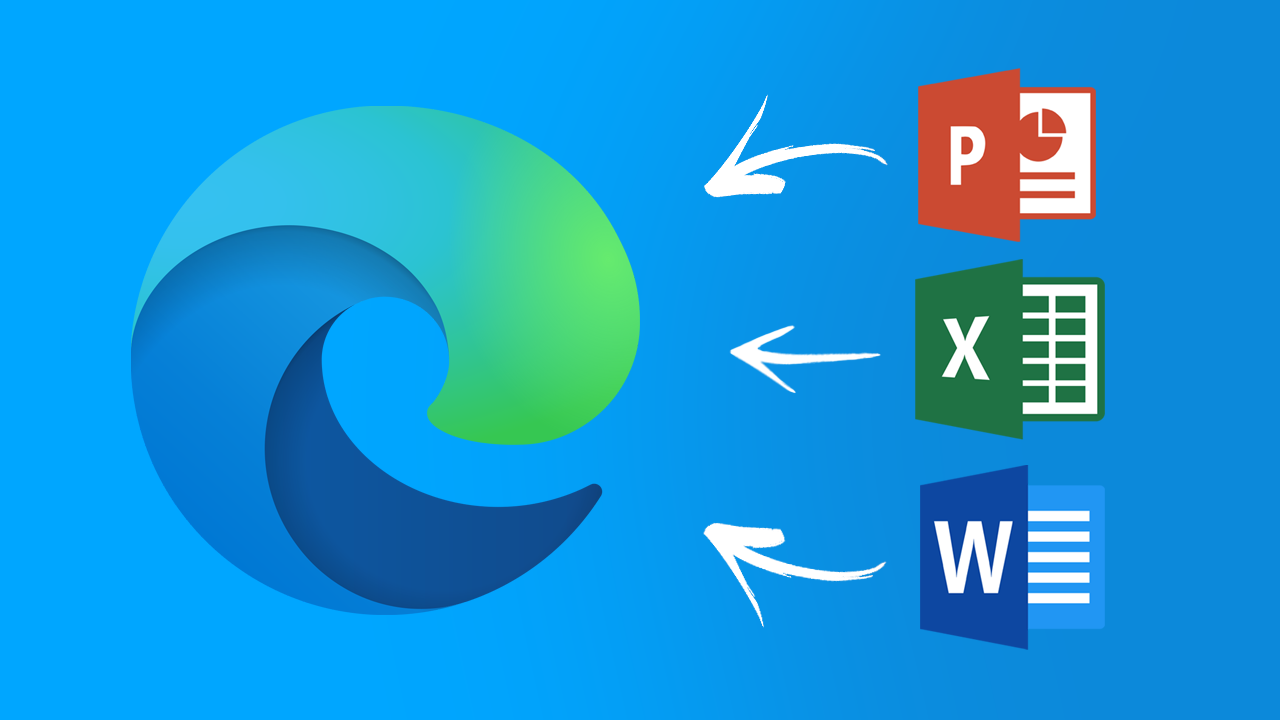 Related: How to sync Microsoft Edge tabs across devices. (Enable Tab Sync)
When Microsoft Edge first moved over to the Chromium engine it was a bare-bones, basic Internet browser, with only the most utilitarian of features. Over the last eighteen months though, Edge has seen a major explosion in unique features that give it a marginal lead over Google Chrome and a variety of other Internet browsers. If you haven't spent some time using the new version of Edge, I highly recommend giving it a go, you probably won't miss Google Chrome.
If you've used Microsoft Edge to open PDF files, in the past the system is pretty much the same, super simple! The only requirement is that you allow Edge to do so. Seeing as a lot of people are using Google Docs, Google Slides, and Google Sheets, having the ability to view Microsoft variations without paying for Office 365 is very handy. For the time being, this feature is only available on Edge Canary, though is due to find it's way to the stable release soon.
How do you open Excel, Powerpoint, and Word documents using Microsoft Edge?
To begin, you'll need to update Edge to the latest version. Although Edge is pretty quick to update itself to a new version, you can force an update (if one is available) by going to Settings > About and waiting for Edge to do its thing.
Now that you have the latest version of Edge installed on your device, Edge will react to all Office files the same way it does with PDF files. It will assume it is the default program on your computer that always opens these file types. Unless of course, you have Microsoft Office 365 installed. 
If Edge hasn't taken over default control of an office file, you can force open them with Edge by right-clicking the file in File Explorer and selecting Open with > Edge.
Edge will also automatically open Excel, Powerpoint, and Word documents that come through email or are displayed online. If you wish to download or translate any content that Edge has opened, you can do so from the three dots in the top right-hand corner.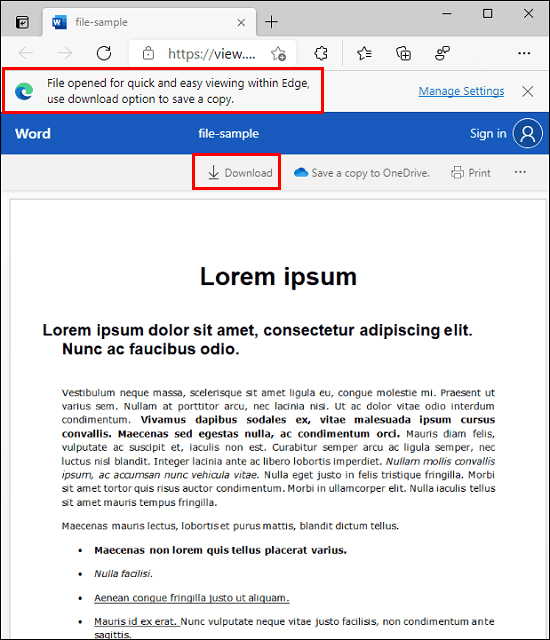 How do you stop Microsoft Edge automatically opening or downloading Excel, Powerpoint, and Word documents?
Open Settings using the three-dots in the top right-hand corner of the browser window.
Inside the settings menu go to Downloads flip the toggle next to Office viewer to Off (grey).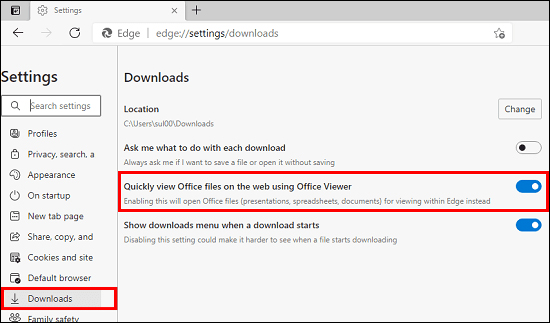 After you have made the change, Edge will stop taking full control of Office files on your system and hand control back to whatever program you have designated as your primary. Edge has also recently gained Internet Explorer mode, which allows you to safely visit older websites that run better on IE. This gives you the added security features of Edge Chromium, without breaking websites entirely.