Learn how to play your favorite PC games at higher resolutions than your monitor supports using an option called Supersampling. This not so commonly heard of option allows you to override the maximum setting of your monitor potentially increasing your display resolution up to 4k.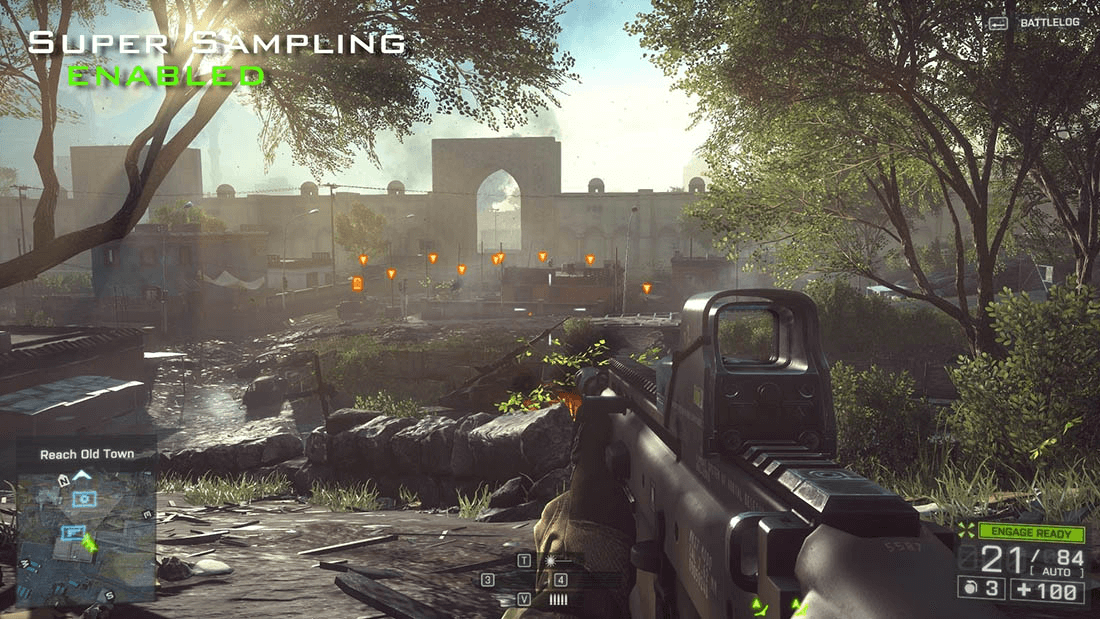 How to Completely Uninstall/Remove Asus AI Suite 1, 2 or 3 From your Computer.
If you have never heard of Supersampling before you can be forgiven, even if you are a long term gamer. Supersampling is a relatively simple concept, it allows you to override the maximum resolution of your monitor, rendering game graphics at resolutions up to 4k. This upscaled resolution is then scaled back down to your monitor's native max resolution, delivering a better quality picture. In the past, this technique was generally managed by software rather than hardware, these days though, graphics cards are powerful enough to be allocated this ability, should you choose to enable it.
The main benefit of using Supersampling, is image smoothness, edge softness and subtle improvements with lighting effects. Supersampling does have its downsides though, your graphics card will need to work some what harder to generate the images being displayed. This isn't going to be a problem if you are using a high-end card, however, you will still lose some FPS, on average up to 10%. Below is an example of three different scaling methods used on Shadow of Mordor.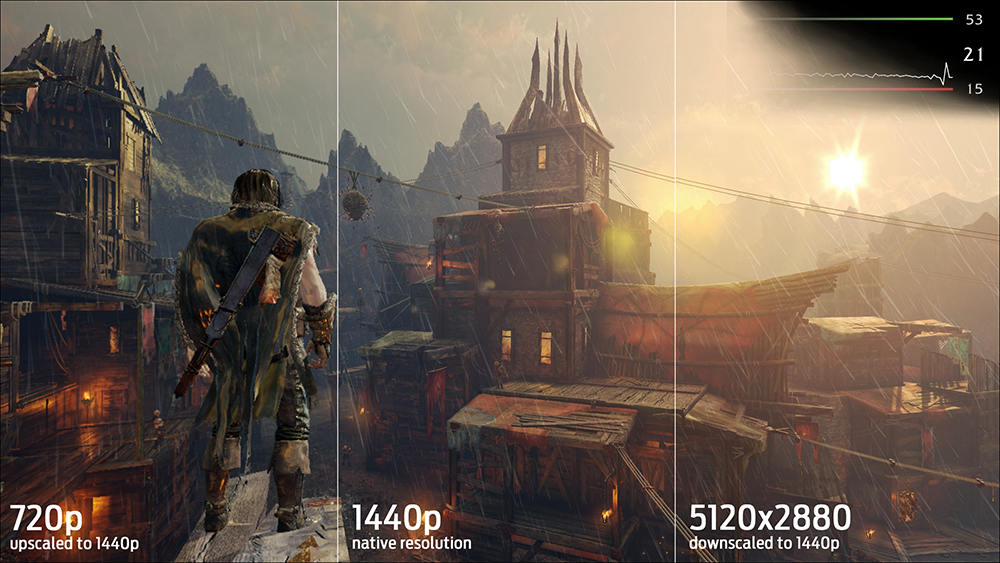 The ideal situation to be using supersampling is in older PC titles, rather than new release titles. If you are playing an older game with a newer graphics card, enabling supersampling is a great way to improve overall image quality, whilst still maintaining decent FPS.
How to Enable Supersampling on NVIDIA Graphics Card.
If you are a proud NVIDIA graphics card owner, you can enable supersampling from within the NVIDIA Control Panel. Once you have the control panel open, go down to Adjust Desktop Size and Position and tick the option that says Override the scaling mode set by games and programs. Now using the drop down box, you can choose a preset resolution to supersample too, or if the option is available to you, you can choose to customize and create your own resolution. (customize is not available on all graphics cards and monitors) Once you have enabled this option in the NVIDIA Control Panel, you will also be able to adjust the display resolution of Windows. 
Note: Recommended resolutions:2560×1440 WQHD and 3840x2160 UHD4k.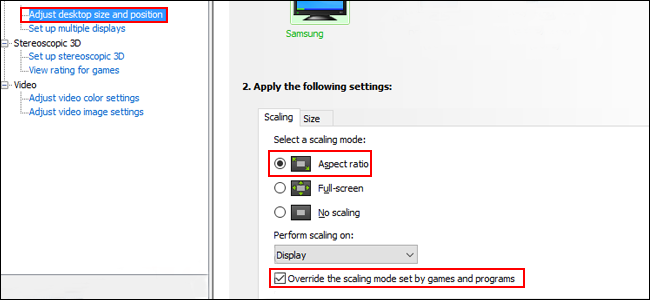 How to Enable Supersampling on AMD Graphics Card.
If you are an AMD user you will need to use AMD's Radeon Settings program. Once you have it open click Display and switch the Virtual Super Resolution option to On. This will automatically set games to resolutions higher than your maximum Windows resolution, without affecting anything outside the game you're playing. (Unfortunately not all AMD graphics cards have the ability or option to supersample)
Unfortunately, for AMD cards, Windows supersampling options aren't available in an easy to use interface, instead, you will have to make changes in the system registry which is risky and time-consuming. If you are interested though, you can find plenty of how to guides demonstrating the process in great detail on Youtube.

How to Enable Supersampling In-Game. (Where Supported)
If you'd rather just stick to managing supersampling in game, you also have the option, however, it is currently only available on selected game titles. Newer games such as Overwatch, Batman: Arkham Knight and Shadow of Mordor are a few examples. To find the option go to the game's graphics or display menu and select the resolution you desire. Nice and simple. (You will notice the resolutions on offer are automatically higher than your monitor's default, without you having to enable the option)
Note: If the game you are trying to adjust the resolution for doesn't have more options than your monitor's maximum resolution in the menus. You will instead have to manually make the changes using your graphics card software. Once these changes are done you can enter back into the game's options and change the setting to your new maximum