If you are using Firefox on Android and have noticed that using the Dark Reader extension is heating up your phone (using more CPU power). This article will show you how to reduce the resource consumption of Dark Reader on Firefox Android and coincidentally improve website loading times.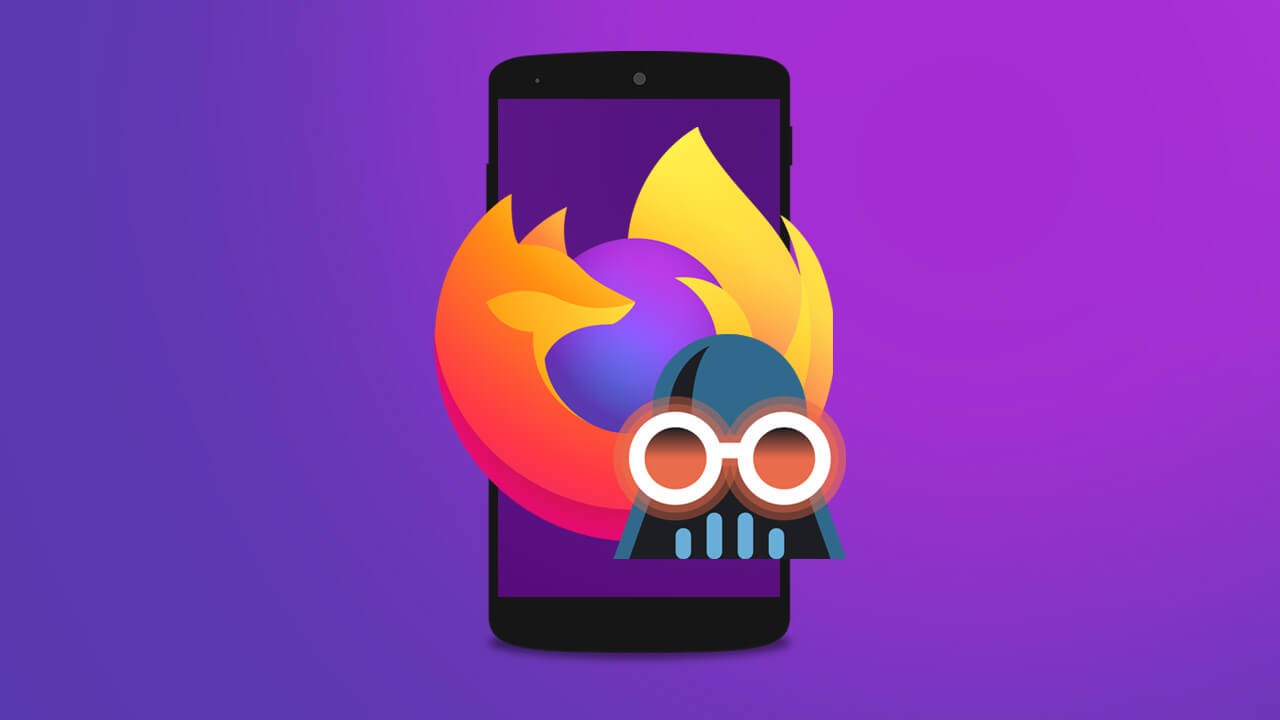 Related: How to get View Image Info back on the Firefox right-click menu.
Firefox is one of the only mobile browsers that has full extension support, allowing you to gain unprecedented privacy, adblocking, and tracker protection on your mobile device. As well as letting you install extensions like Ad-block and Privacy Badger, Firefox Android also has access to Dark Reader, the must-have extension for converting every website into dark mode.
Although Dark Reader works flawlessly on the PC version of Firefox, some mobile websites can cause it to bog down in processing causing your devices CPU to overwork and pages to load slowly. Thankfully there are a couple of things you can try that stop Dark Reader on Android slowing page load times and using a lot of CPU power. If you aren't already using Firefox on Android and Dark Reader, I highly suggest trying the combination out.
Reducing CPU usage of Dark Reader extension and improving load times. (Firefox Android)
The first of the two options that you can use to try to fix high CPU usage from Dark Reader on Android, involves a simple switch from using the dynamic colour profile to the static one.
To do this open Firefox, then click the three dots in the bottom right-hand corner of the screen and select Add-ons from the list of options.
Next, select Dark Reader from your list of extensions and change the Mode from Dynamic to Static. This will reduce the number of resources that are used to render pages in dark mode.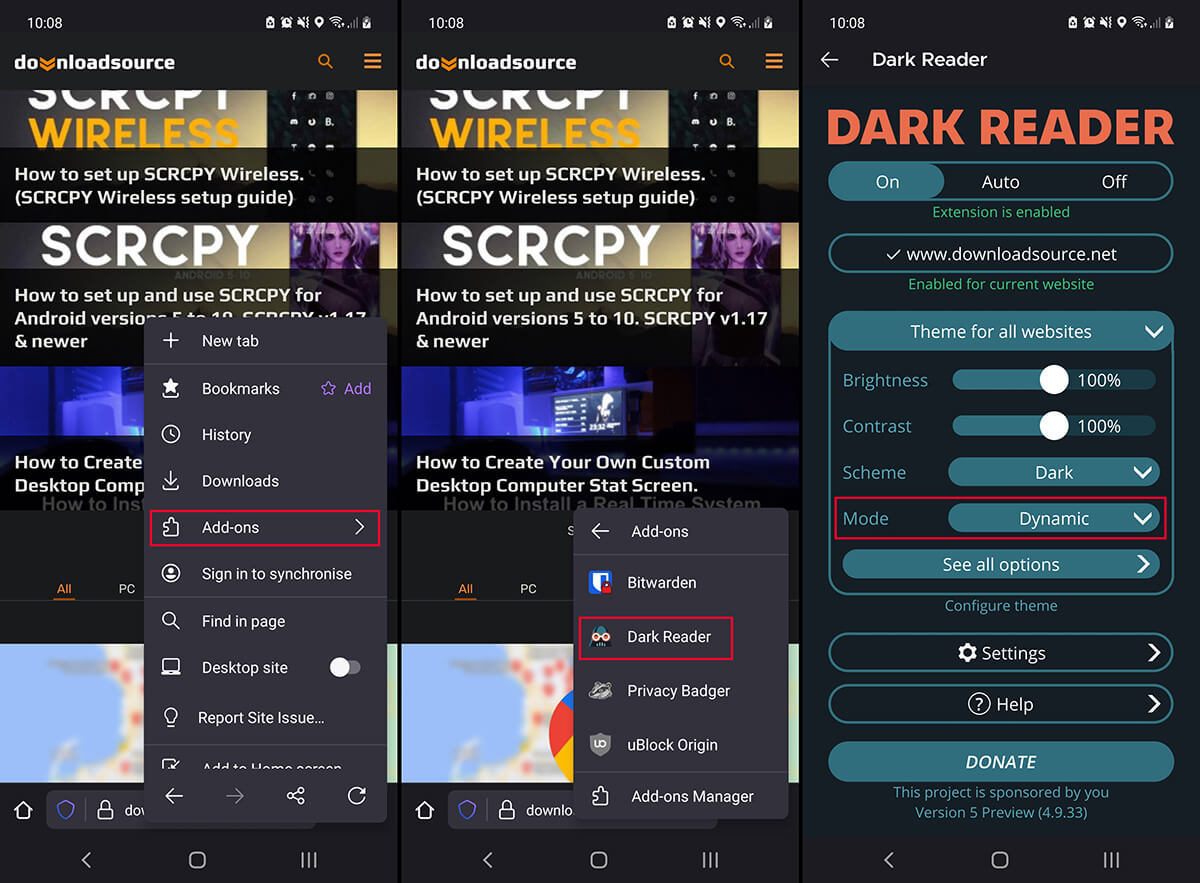 If you don't notice a significant improvement in CPU usage you can try the next solution.
Reducing Dark Reader Firefox Extension CPU usage and improving loading times. (Option 2)
This method is a little more tricky than the previous one but does also improve loading times on most websites, so it's definitely worth the change. It's basically an adjustment that forces Firefox to load pages a little different than it normally would.
To make this adjustment, open Firefox on your Android device, then type about:config into the address bar and press Enter.
On about:config page use the search box to search nglayout.initialpaint.delay. When you find it, change the default number to 2000, then Restart Firefox.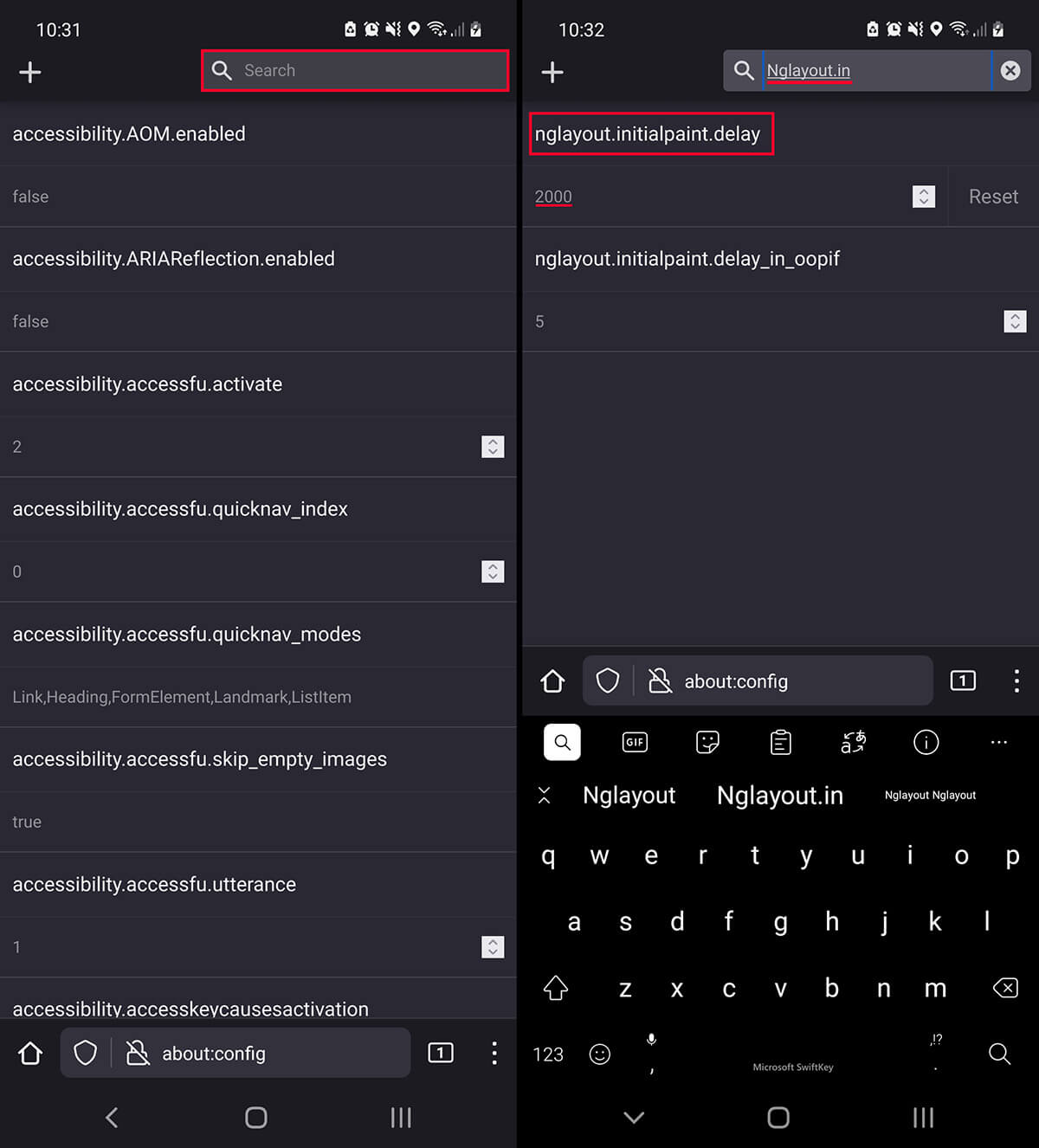 From now on whenever you visit a website Firefox will load pages slightly differently and should do so a little more efficiently, though a lot of it does still depend on how a website has been designed and how much junk they are trying to throw at your while pulling as much data from your as possible.
Conclusion.
Just for the record, there is no reason you can't incorporate both of these options into your fix. Changing to Static mode and adjusting the way Firefox loads pages does work well together, however, Static mode may not be the mode you really want to use to view pages in dark mode. So it's nice to have options!