If Facebook Messenger is your go-to messaging app, you will have recently noticed Facebook's huge new ad smack bang in the middle of your messages. If this has annoyed you as much as it has me, you'll be happy to know there is a way to remove it.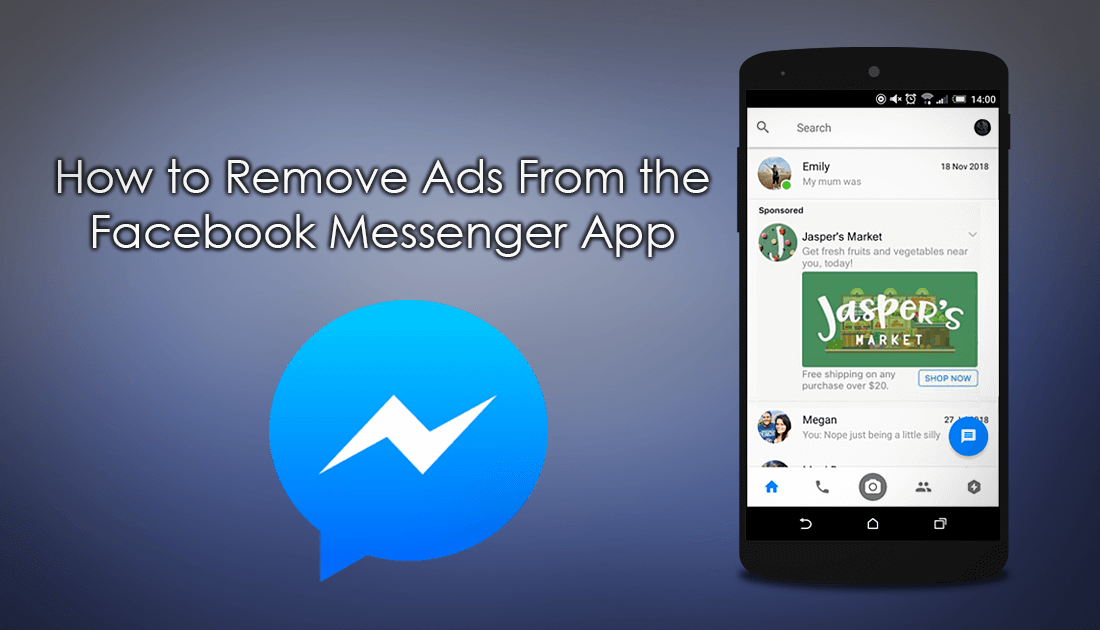 How to Use Snooze on Facebook to Silence People and Pages From Your News Feed Temporarily.
Facebook Messenger is one of the worlds most used messaging services, with millions of people using the app daily. Although the app has had its share of controversial features added (my day/stories) it has stayed relatively user-friendly. Unfortunately, this took a turn for the worse again recently, with Facebook blatantly adding a huge, ugly, distracting ad to the middle of the message screen. Although we can all agree that advertising is an important way for content creators to turn a profit, Facebook has gone one step too far with its latest ad. 
Thankfully, for Android users, there is a way to completely block or remove this ad from showing in your Facebook Messenger app. Unfortunately, there is no way to block or remove this ad on iOS devices.  
How to Remove the Big Ad on the Messages Screen of Facebook Messenger. (Remove Facebook Messenger Ads)
To start blocking the obnoxious Facebook Messenger ad, you will need to download and install a special ad blocking app on your device. The app is called Blokada and blocks unwanted content in applications, things such as advertising, tracking, malware and content that chews up data and slows load times. As Google doesn't support software that circumvents its main source of income, you will need to download Blokada from GitHub.
When you get to the Blokada GitHub page, download the latest version, which at the time of writing is 2.2.3. Once you have the APK file downloaded, copy it onto your Android device (if you didn't download it directly to your phone or tablet)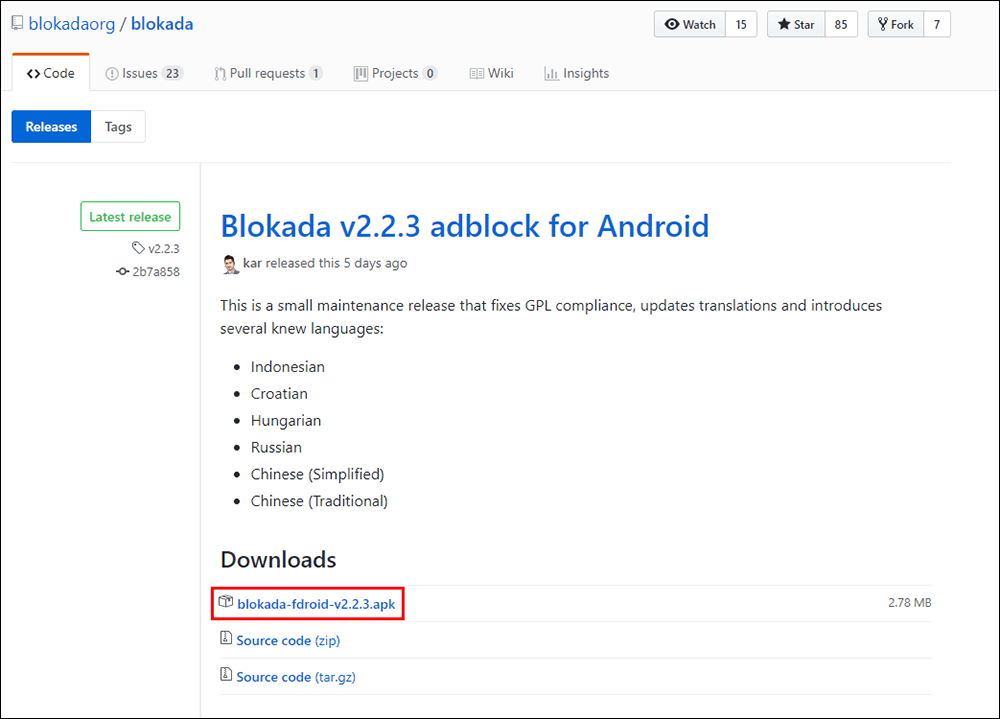 Once you have the file on your device, go to Settings > Security and check the box Unknown Sources, this will allow you to install apps from outside the Play Store. As soon as you have done this, you will be able to install Blokada. To start the installation, simply tap the APK file and follow the prompts shown on your device.
Once Blokada is installed, using it is very simple, simply access the icon from your draw or the newly created icon on your home screen. To activate Blokada, tap the Shield icon or the Power icon from the main screen, this will enable ad blocking. (you will need to accept the prompt explaining how the app works as a VPN) When the app connects, you will see a new padlock/key icon in your notification bar.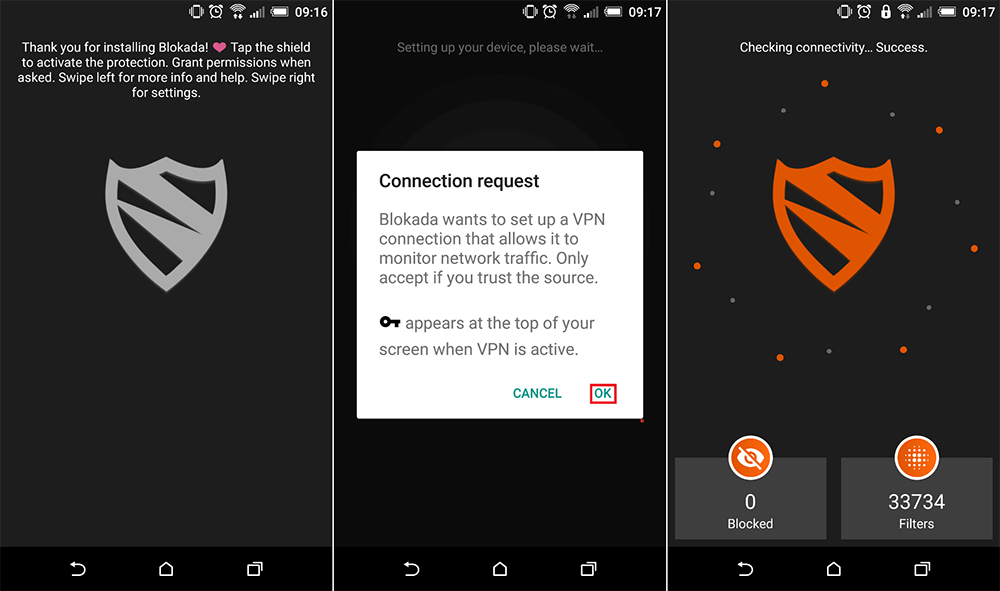 The only option that is worth changing in the settings is Start on Boot, which will allow Blokada to start automatically whenever you restart your phone. If you don't enable this, you will have to manually enable Blokada every time you restart your device.
If you want to turn Blokada Off, simply open it and tap the Shield Icon/Power Icon again and it will be disabled. If you wish to uninstall the app, it can be done in the same manner you would any other app from the Google Play Store.
Note: If notifications for the app bother you simply turn them off from within the settings menu. It does have a tendency to brag about how much stuff it's blocking for you from time to time.
There is also some more bad news coming for Facebook Messenger as Facebook has announced that ad bots will also become a thing, with ads planned to show up in your inbox as messages from advertisers. Below is an example of what is planned for future updates.