How to remove the puzzle icon from all Chrome Web Apps toolbars. (PWA)
Author

Publication date

11.01.2021

Ilość komentarzy
If you are using Google Chrome and would like to remove the ugly new extension (puzzle icon) that appears in installed website apps. This article will show you how to quickly and easily remove the icon from your Chrome PWA toolbar interface. Keep in mind that this feature hasn't settled across stable releases yet but it isn't too far away.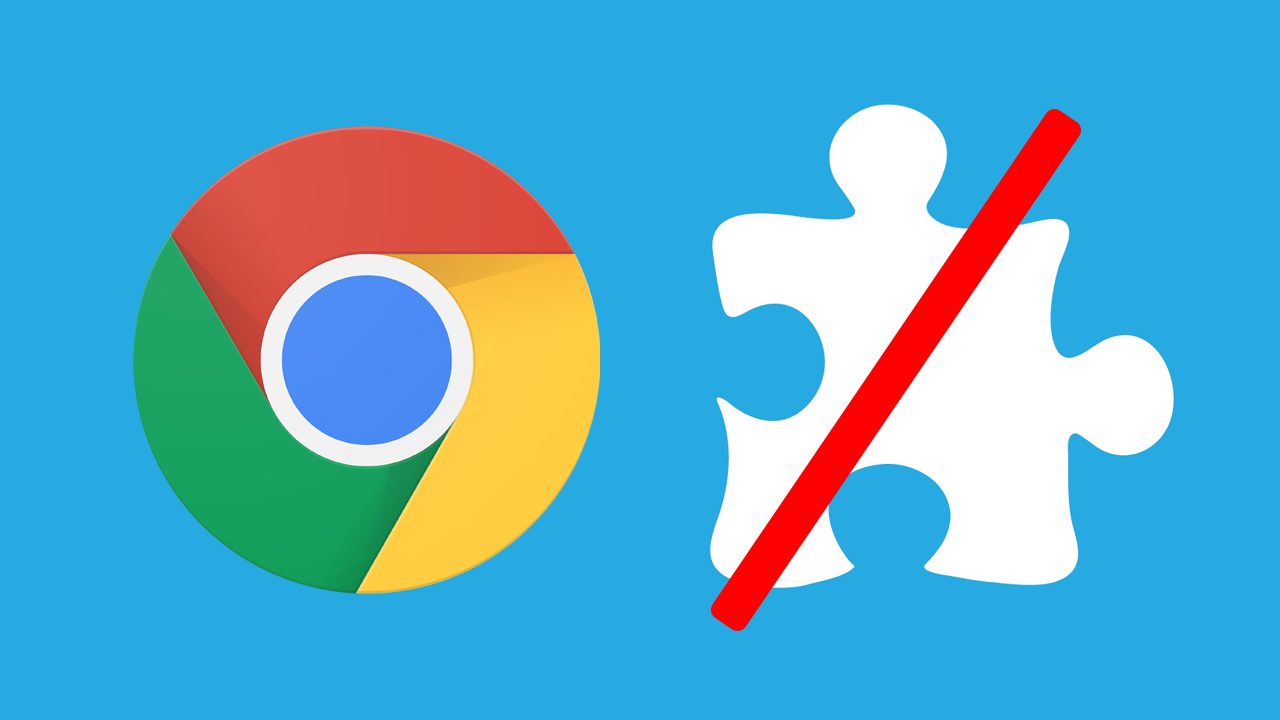 Related: How to draw on screenshots you take in Microsoft Edge.
Google Chrome and Microsoft Edge have seen a lot of cool new features and interface changes over the years, making them both very competitive in the browser space. They are both easy to use, offer a lot of features, and have access to thousands of different extensions that make life online a lot easier than it would normally be.
Which brings us to today's article, how to remove the newly added puzzle icon from the Chrome toolbar of installed apps, 'aka' PWAs. Although the puzzle icon aims to consolidate all the extensions you have installed and moved to the overflow menu, it is a bit of an eyesore for some users, so it makes sense that there is an option to hide it. Sadly this process won't hide the puzzle icon from the main Google Chrome interface, only installed apps.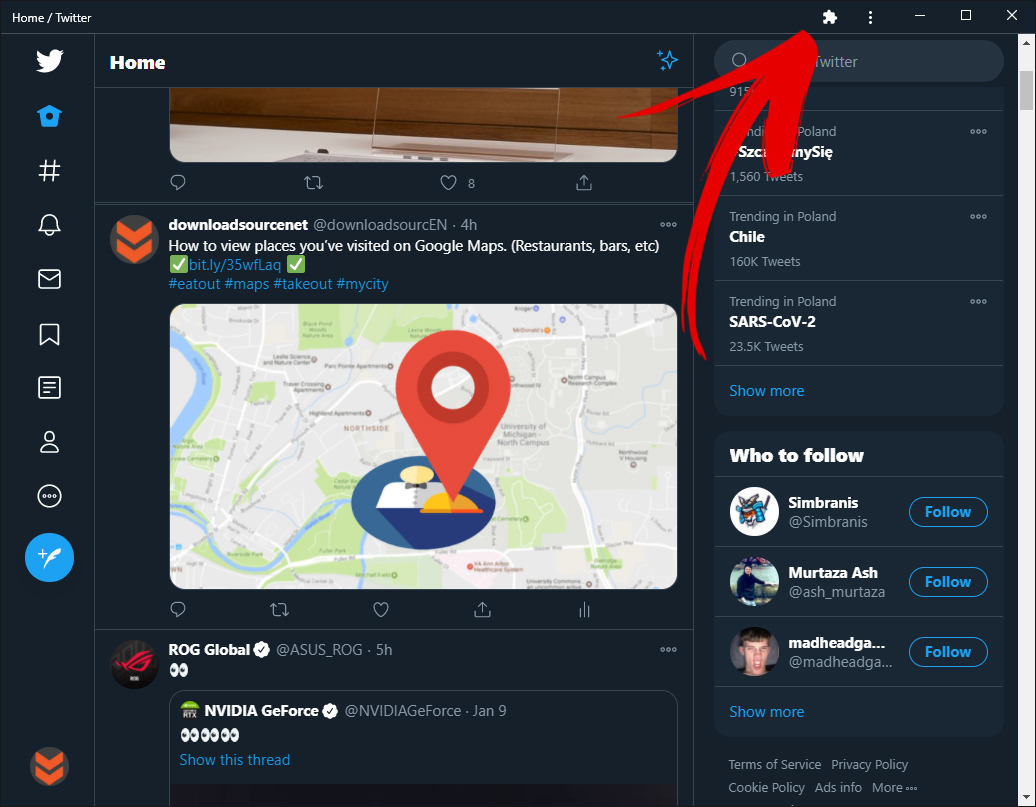 As always, there isn't a single, simple option within settings, so you'll need to access flags (advanced options) to make the change. Below is the Google Chrome puzzle icon removal quick steps.
Open Chrome.
Type or copy/paste: chrome://flags/#enable-desktop-pwas-elided-extensions-menu into the address bar and press Enter.
Next to Desktop PWAs elided extensions menu use the drop-down menu to change the option from Default to Disabled.
Restart your browser and the icon will be gone. 
How do you remove the puzzle icon from the toolbar of Chrome PWAs (Installed website apps)?
In order to remove the small puzzle icon from the toolbar/title bar of Chrome web apps, you'll need to make the following changes. Please note that this won't remove the icon from the main Chrome interface.
First, make sure your browser is fully up to date. 
Next, open Chrome, then type chrome://flags into your address bar and press Enter. 
Next, search Desktop PWAs elided extensions menu using the Search Flags search box. This should bring the entry to the top of the page highlighted in yellow. 
Note: Alternatively, you can go straight to the location by copy and pasting the following into the address bar and pressing Enter. chrome://flags/#enable-desktop-pwas-elided-extensions-menu
Once you have the highlighted entry visible, use the drop-down menu to the right to change the setting from Default to Enabled. This will prompt a Restart request, which you will need to accept in order to finish the change.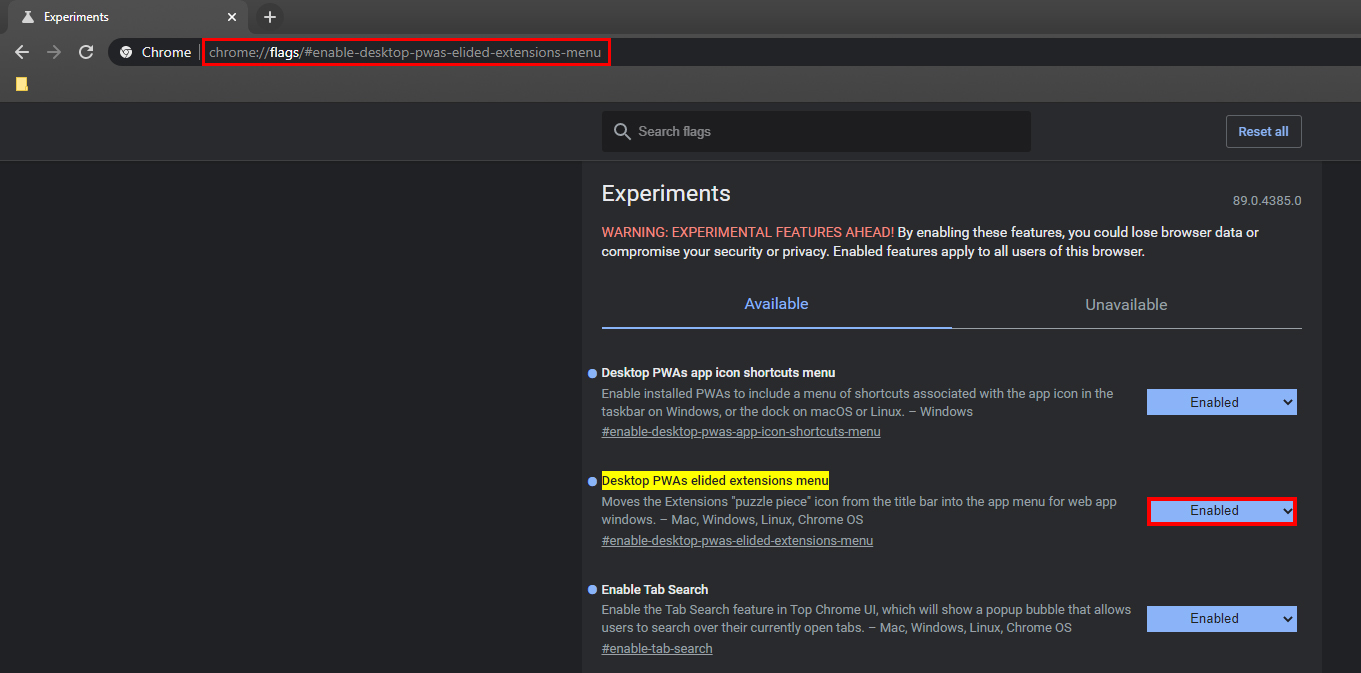 After Google Chrome restarts, you will notice that the icon is gone from all the web apps (PWA) Sadly, it doesn't remove this icon from the standard Chrome toolbar. If you are using Microsoft Edge as well, you won't have to worry about this icon as Edge automatically hides everything within the overflow menu. Creating a much cleaner sleek interface experience.