If you are a big fan of Netflix and spend a fair amount of time using the service across different platforms, you've more than likely seen the huge promotional videos that grace the websites main page. Thankfully if you don't like this banner for any particular reason, this article will show you how to remove/hide it.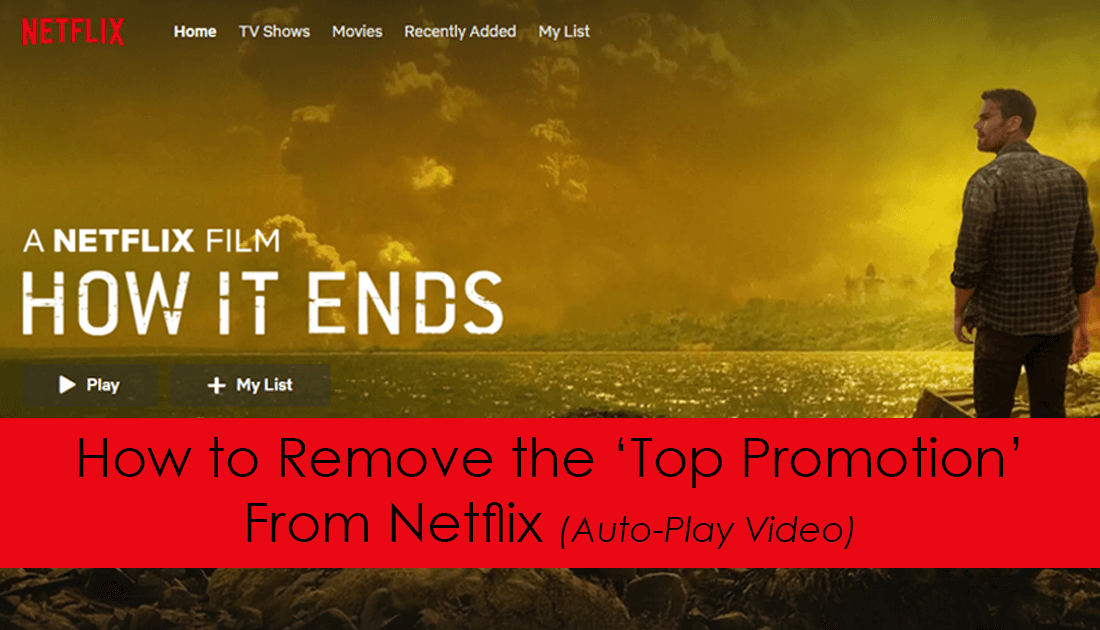 How to Enable Picture in Picture Mode (PIP) on Google Chrome.
Netflix is by far the world's most popular movie and tv show streaming service, it's super cheap, easy to use, and offers a mind-blowing amount of content. It also allows you to watch content in a variety of different ways, on an assortment of different devices, from phones, tablets, game consoles to web browsers.
Although the playback and navigation experience on all of these Netflix services is quite good, you may wish to hide the huge promotional video banner that displays a top Netflix's homepage when viewed from the web. This huge promotional trailer for content not only slows the entire Netflix process down, it also makes the Netflix library feel as though it is very congested. Thankfully this top promotion on Netflix's main page can be hidden very easily, so follow along as this article guides you through the process.
How Do You Hide the Big Autoplay Video Banner on the Netflix Home Page?
Sadly Netflix doesn't have any official options to hide the autoplay video from account settings, so you will need to use a third-party extension instead. The extension is called Stylus and allows you to customize the look and utility of thousands of websites, including Netflix, Facebook, YouTube, Instagram.
Stylus is easy to use, doesn't chew through system resources and only takes a few seconds to set up. To begin, you will need to add Stylus to your browser, either Chrome or Firefox. 
Download Stylus For Google Chrome.
Download Stylus For Mozilla Firefox.
Note: Avoid using a similarly named extension called Stylish if you come across it in your travels. What happened to Stylish extension?
Once you have added the Stylus extension to your browser, the rest of the process is super easy. First, visit Netflix.com and make sure you are signed into your account. When you are signed in and on the homepage (where the big autoplay banner is displayed) click the Stylus extension icon, then click Find Styles.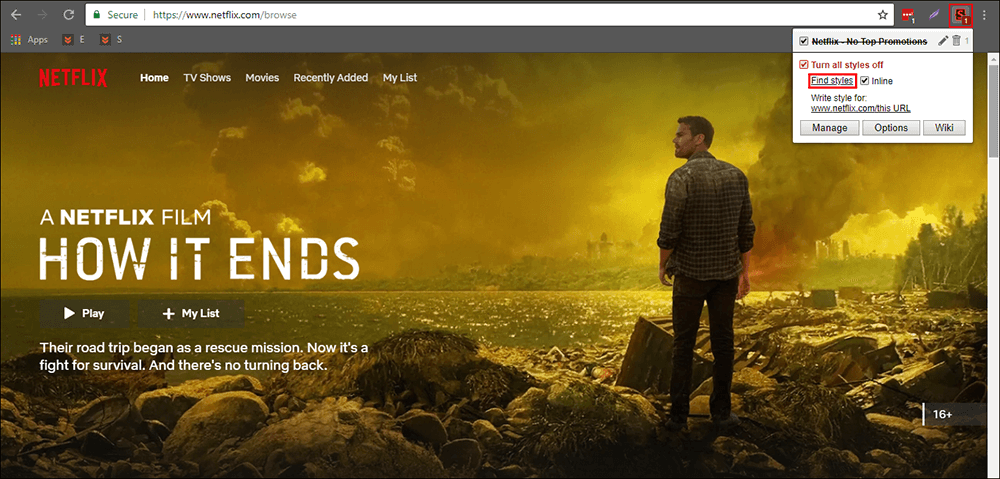 This will open a new drop-down tab where you need to scroll down and find the style called Netflix - No Top Promotions.
Alternatively, you can click here to go directly to the installation page. (Stylus does use Sylish's library, however, themes aren't affected by stylish data collection). Once you get to the page, simply click Install and the new layout/theme for Netflix will be added. As soon as everything is installed, the change will take effect and the banner will be removed. (a page refresh may sometimes be required) Below is a screenshot of how Netflix will look without the video banner.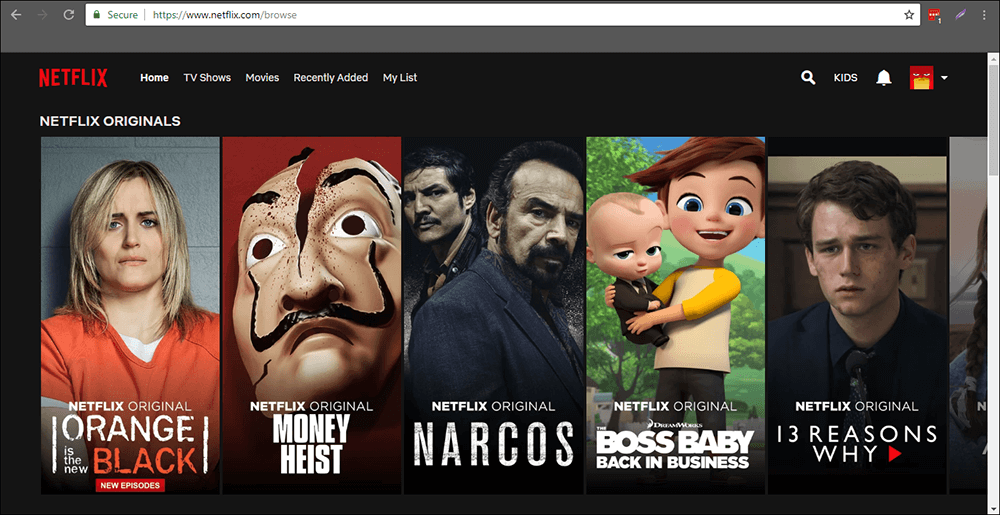 If at any stage you wish to remove the change, simply click the Stylus extension icon, then click the small Trash icon next to the Netflix - No Top Promotion entry. It's also important to note that you can use Stylus to theme and minimalize a lot of different websites, all you have to do is visit a website and follow the same process.
If you find that a style is malfunctioning, it usually means that the website has been updated and the style needs to be updated accordingly. Usually, this is done very quickly, though there are some styles that are no longer being updated by their developers, which is something you need to keep in mind.