It's probably happened to all of us at some stage, Chrome crashing in the middle of something at work or a few steps away from fixing a seemingly unsolvable problem on your phone. Don't worry, all is not lost, there is a way to restore your session and start from the exact place you left off. Even if Chrome doesn't automatically restore your information.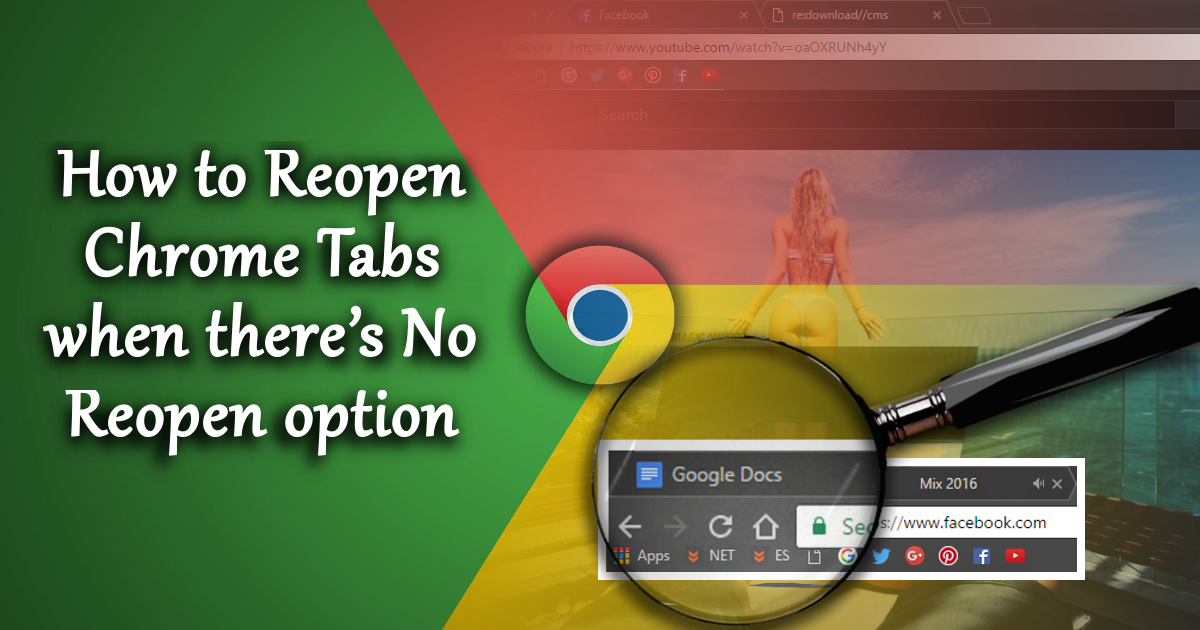 How to Enable Private Browsing on Firefox, Chrome, and Edge Browsers.
On rare occasions, Chrome does crash, thankfully most of the time though when you reopen it all of the tabs you were browsing in will be restored. Sometimes though things don't always work out this well and Chrome will open a clean slate. Luckily if you really need to get the infomation back there is an alternative way to restore your tabs.
Side Note: A quick tip for those who are only just starting to use Chrome. If at any stage you accidentally close a tab you are working in and regret doing so, you can restore it by right-clicking an empty space along your Chrome Browser's tab bar and selecting re-open closed tab 

How to Restore Chrome Tabs When There's No Reopen Last Session Button.
Getting back on track, if your Chrome Browser does not restore correctly, reopen Chrome and click on the 3 vertical dots in the top right-hand corner of the browser window. From the menu that opens, you will see an option called History next to it there is a small arrow. This arrow lets you know there is a submenu, hover your mouse over the History menu to bring up the sub-menu, from the sub menu you will be able to see your recent history. This will generally show you the last 8 websites or pages you visited.
Here you have a couple of options, you can restore your tabs manually from the pages listed in your recent history or select the option that looks similar to the following 3 Tabs, picking this option will automatically open all of the tabs you had open before the crash wiped them out. (It doesn't matter if you had 2 tabs or 30 open) There is a possibility that this option will not work or will not be displayed. In that case, try to use the shortcut Ctrl + Shift + T or Command + Shift + T for Mac users.

This shortcut will reopen closed tabs in the same manner as using the open history option from the menu. If you are pressing the shortcut without any result, it means you have run out of tabs to reopen or no tabs are saved in the recent history. Generally, this will happen if you have been using your browser for some time since the last crash, which means Chrome will have overwritten your tab and page history with newer content.  
Another important thing to mention is that if you have been browsing in a private tab or window, you cannot recover any of the history you have lost, as incognito mode does not save or record any of your usage history. This is of course the main reason you have decided to open pages in incognito mode though right?