Whenever Facebook achieves something, they love to get their users involved and this celebration is no different. As of today, Facebook is celebrating a milestone of 2000 Million (2 Billion) active users per month, which is a huge portion of the Earth's population, no wonder they are celebrating! If you'd like to get in on the event and create your very one Good Adds Up video to share with your friends, this article will guide you through the process.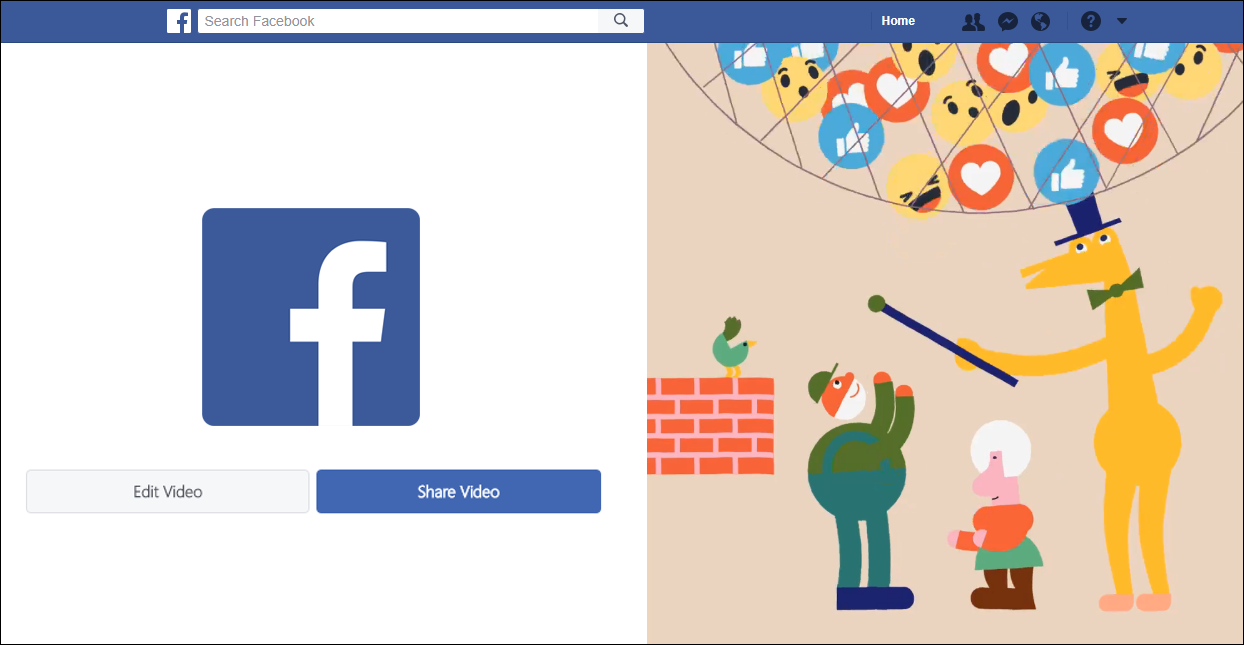 How to Customize Facebook Automatic Language Translation Settings. 
This new Facebook video and hashtag is worldwide, however, for the early stages of release, it will be rolled out gradually, most likely to keep the strain on servers and infrastructure to a minimum. If you aren't lucky enough to be in one of the first release areas, don't worry it won't be long before it reaches your part of the world.
If you are familiar with Facebook's Previous video celebrations: Your 2016 year in review and the Friends Day videos, you will have no problem figuring out the new Good Adds Up video creation tool. As usual, Facebook will automatically compile a short video for you with information gathered from your usage. It's important to note that If you haven't commented, posted, liked, reacted or shared much content and have spent most of your Facebook time Lurking, you probably won't be able to get a video, as there isn't enough data to use.
Once the Default video has been compiled you'll have the option to fully customize it, so let's get into the how to and show you exactly how to make your video, from start to finish.
How to Request or Create a "Good Adds Up" #GoodAddsUp Video on Facebook.
To create or request your Facebook Good Adds Up video there are two options. The first option is to wait for Facebook to notify you that you can make a GoodAddsUp video. The second option is to use Facebook's official Good Adds Up link. Unfortunately, as we mentioned above you will still have to wait until the option is officially available in your country.

Once it has been made available click the notification Facebook has sent you or use the Link below to direct you to the page. You can just add /goodaddsup to the end of the standard Facebook URL if you wish.
https://www.facebook.com/goodaddsup
Clicking on the link or notification will bring you to a new Facebook page that shows your GoodAddsUp video or shows the option for you to request your video. If you see the requisition option, click it, follow the prompts and wait for Facebook to notify you that it's ready.

If your video is already waiting and you like what you see, all you have to do is click Share and post it to Facebook, tagging friends and adjusting your privacy settings as you do so. If you don't like the default video or just want to see what options are available you can click Edit, this will allow you to make some changes.
If you clicked Edit, the new window will allow you to customize some of the content included in the video, things like images, emojis, and the people featured. (remember, how much interaction you've had on Facebook will dramatically affect how much content you get for your video) Once you've made all the changes you want, you can publish your video as you would any other post. Just don't forget to adjust your privacy settings and tag your friends.
Now all you have to do is enjoy your friend's comments and posts on your new video. As Facebook continues to grow and add more users to its already massive base, you can look forward to seeing tons more new features to keep you in touch with your friends and family all over the world.