If you are currently looking for a way to root your Android device, either new or old. This article will introduce you to one of the best new Android rooting tools/services on the Internet. A quick and easy way to root Android devices in 2019 without all the manual, time-consuming work.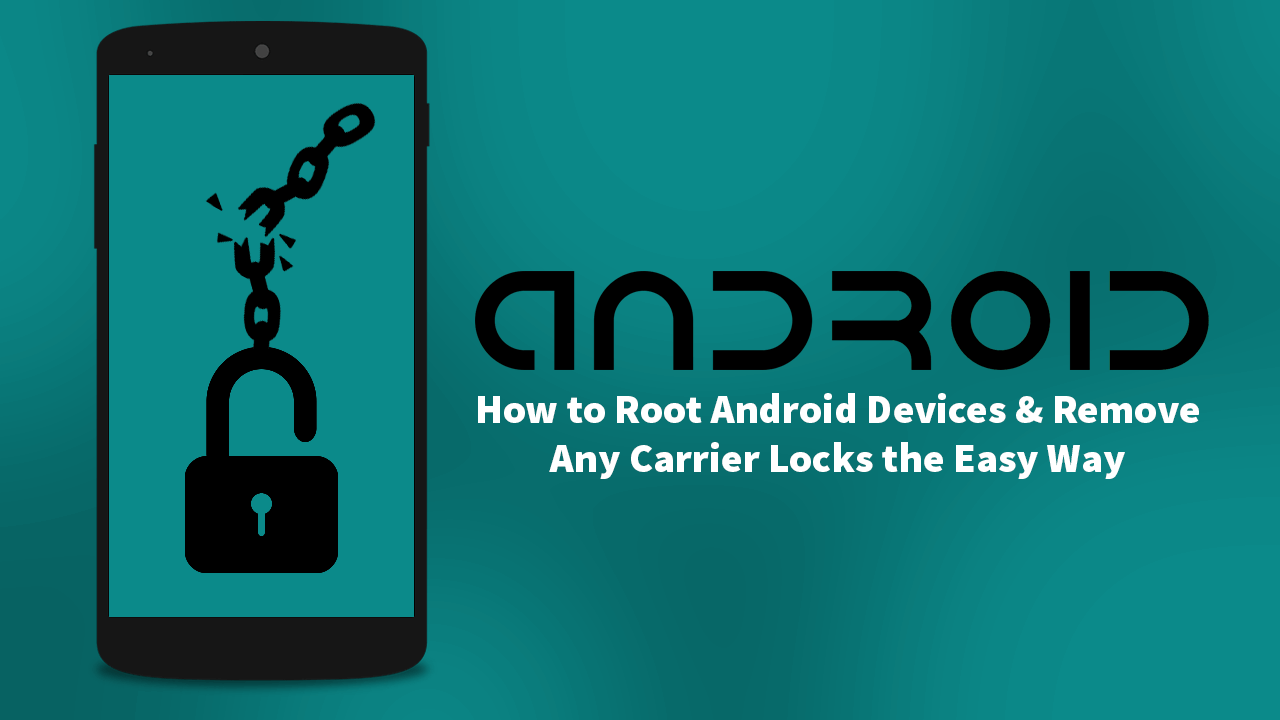 How to Make Google Automatically Delete Your Activity and Location Data Periodically.
If you're new to Android or simply haven't had much to do with phone rooting in the past, things have changed quite a lot over the years. In the early days of phone rooting a lot of complicated steps were required to root a phone, even the most basic of models. Thankfully, things have progressed quite a lot since then and it's now possible to root just about any Android phone without all the complicated software, downloads, tools, and guides.
Rooting an Android phone allows you to gain full access and privileged control over almost all Android subsystems. Giving you root permission on your device, essentially opening the system up for a lot more customisation. For example, you can run unofficial apps, flash custom ROMs, and update Android versions past the manufacturer's support limit.
Although newer flagship smartphones have become far less restrictive over the years, manufacturer's are still quite quick to drop support for devices, especially new Android version updates. On average a phone manufacturer will only support 1, maybe 2 new Android versions after launch. As a result, the only way to update to the latest version after official support has ended is by rooting your phone.
To begin the process of a quick and easy Android root you'll first need to head on over to the Movical Android phone rooting page, then use the search tool to find your device. Once you have found your device on the list, select your preferred payment method, read the instructions and details, then follow the instructions given, which requires you to connect your device to your computer using the provided cable (make sure it's not a charging only cable as data transfer is required) once done, Movical's technicians will root your device remotely, saving you a ton of time and potential heartache. The entire process from start to finish usually only takes a few minutes.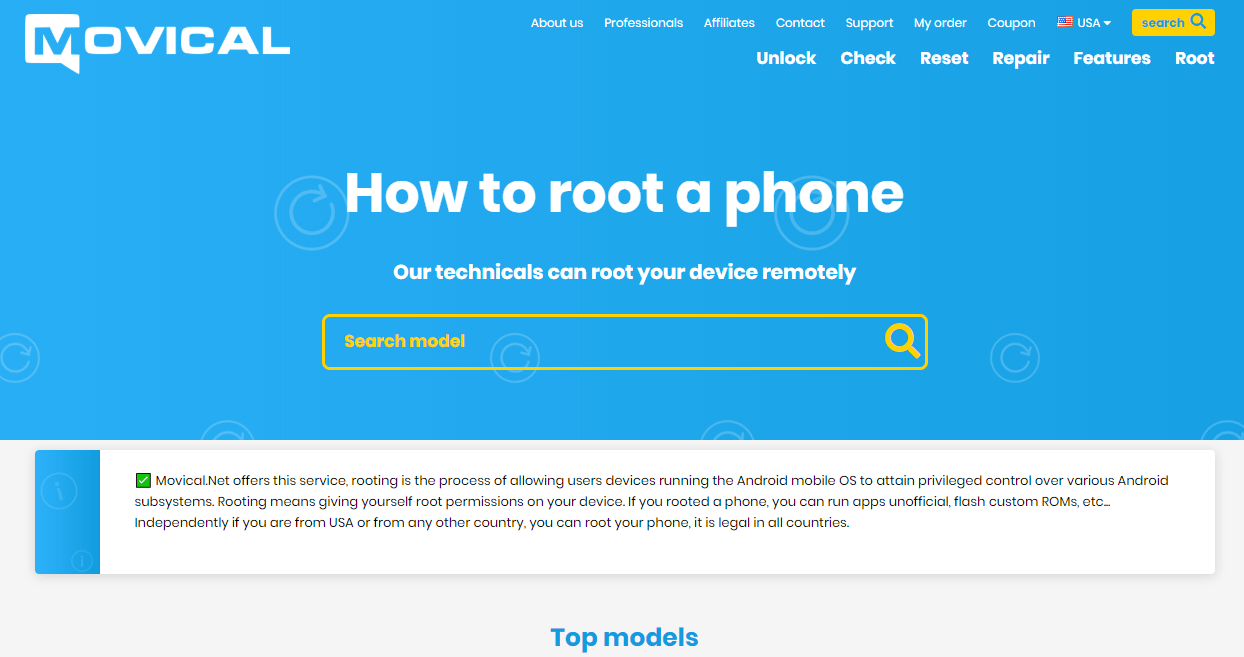 If your Android device is also locked to a specific carrier, you may also take advantage of Movicals Unlocking Service which can unlock just about any phone from any carrier.
How to Unlock a Phone Using IMEI to Remove Any Carrier Lock.
Alternatively, if your Android device is locked to a specific mobile carrier like Verizon in the United States, Telstra in Australia or Play in Poland. Movical also provides a very good, cheap carrier unlocking service, that will allow you to remove your carrier lock and use any sim card you like in your phone. To take advantage of this service simply head on over to the Movical Carrier Unlock Page (https://www.movical.net/us-en/unlock), enter your phone model, current carrier, and your currency, then follow the steps given by Movical. If any problems are encountered and your device can't be unlocked, Movical will refund your purchase entirely.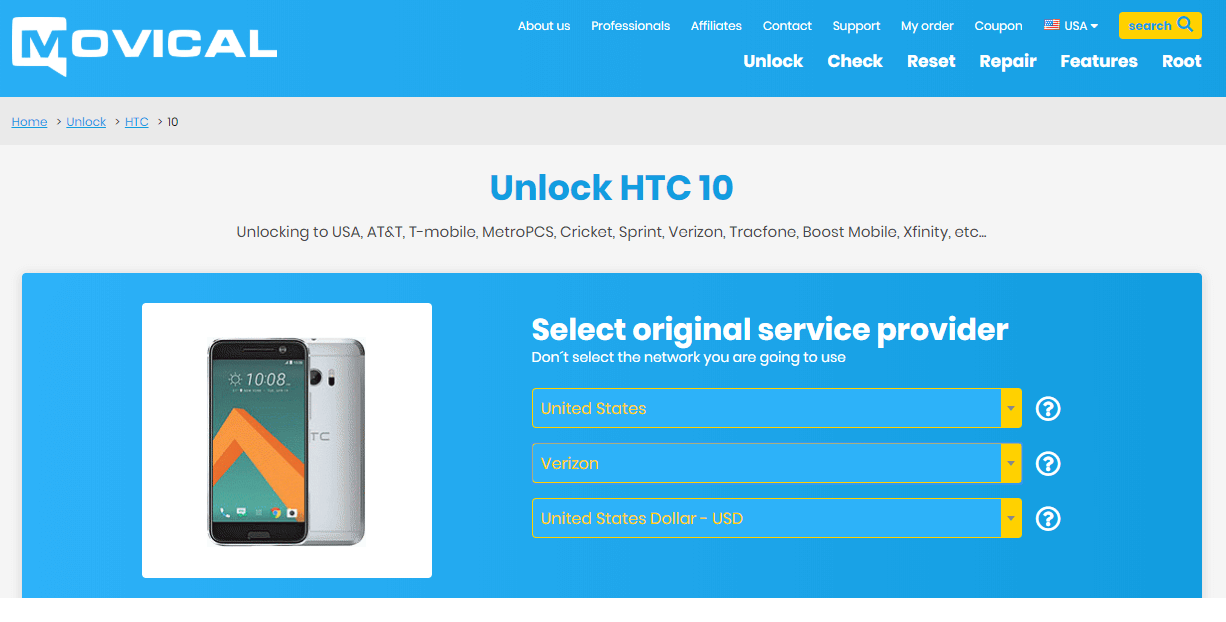 Movical Network Unlocking Steps.
Remove your current sim card and insert the sim card of the new network you wish to use (the locked one)
If the card has a PIN number, enter it and press Ok.
Your device will show Network Lock, when you see this enter the code you were given and tap Ok.
Once done, your phone will show that The operation was successful and your phone will become fully unlocked.
If the first code doesn't work try the secondary code you were given then tap Ok.
.
.