If you have a ton of Google services linked to your Google account that are all storing different types of data, from personal, activity, health, to location, etc. This article will show you how to set up automatic data deletion time frames, which will automatically wipe all data after set periods of time between three months and eighteen.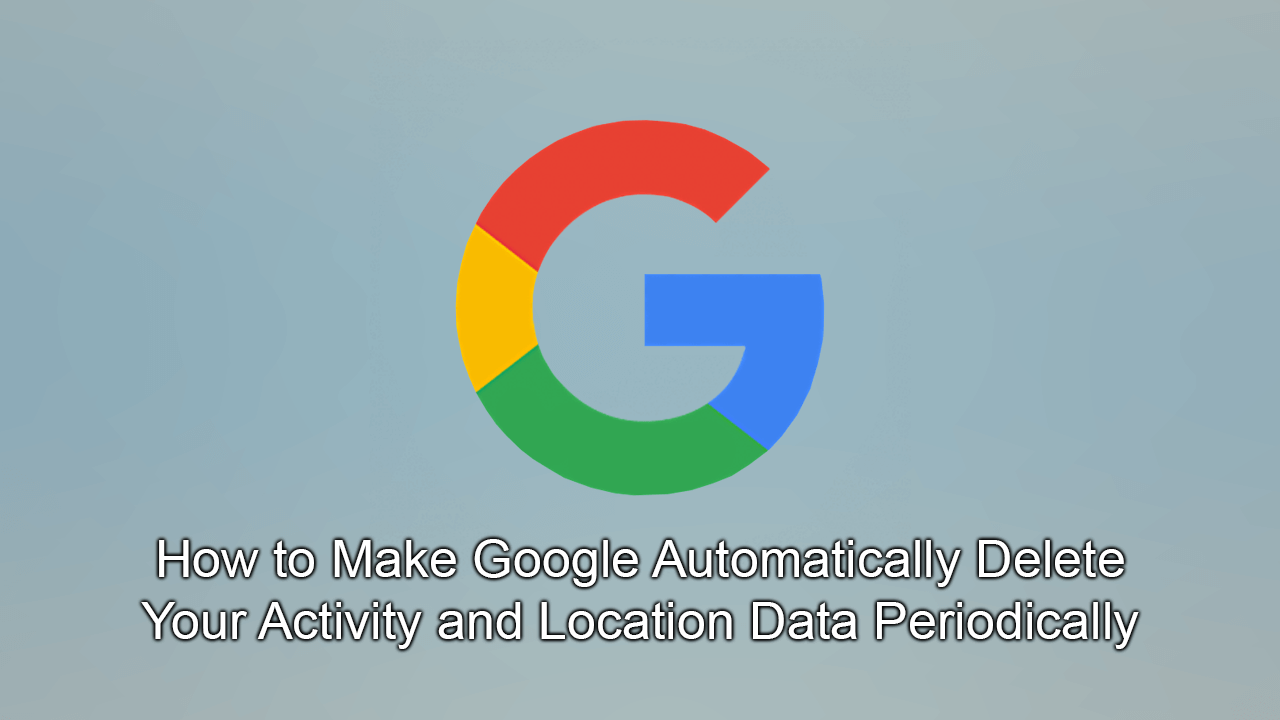 How to View Your Clipboard History on Windows 10. (Pull Clipboard Data on Windows 10)
It's no secret that Google thrives on the data it collects from and about users around the world. From Google Search results to Android location history, every little piece of seemingly trivial data helps Google maintain its stranglehold on the industry. Because of this data hungry nature, it's quite surprising to see a new feature from Google that gives users the ability to manage and delete their data at regular self-determined, automatic intervals.
So if you don't want Google to have a full history of your website history, search queries, YouTube history, Google Maps location data, and a ton more, follow along as this article shows you how to set up an automatic data deletion system for your Google data history.
Related: How to Fix: A web page is slowing down your browser on Firefox.
How Do You Force Google to Delete Stored Data Automatically? (After 3 to 18 Months)
Although this feature is good news for users, it is disabled by default, so will require you to manually activate it before you can get access to it. It's also not yet available in all areas/regions so you may have to wait for it to reach you. At this stage most English speaking countries and countries in the European Union have access. To begin, sign into your Google account from the Google Homepage, then in the upper right-hand corner click your Profile Icon and select Google Account.

Next click Data & Personalisation in the left-hand pane, then Manage your activity controls at the bottom of the Activity Controls section.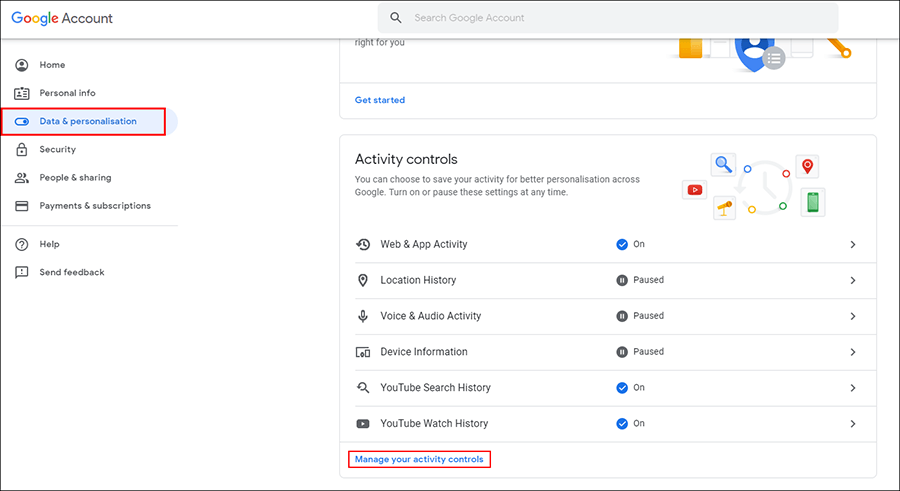 On this new page, click Choose to delete automatically,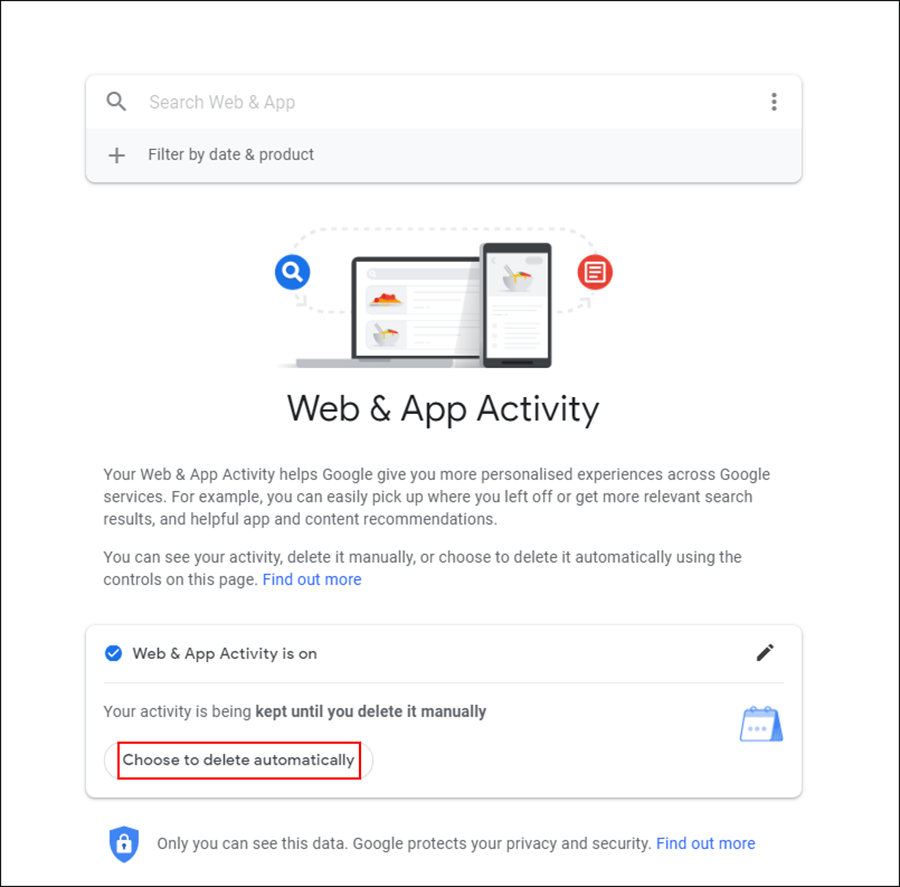 then select one of the three options displayed that best suits your needs: Keep until I delete Manually (default setting), Keep for 18 months then delete automatically or Keep for 3 months then delete automatically.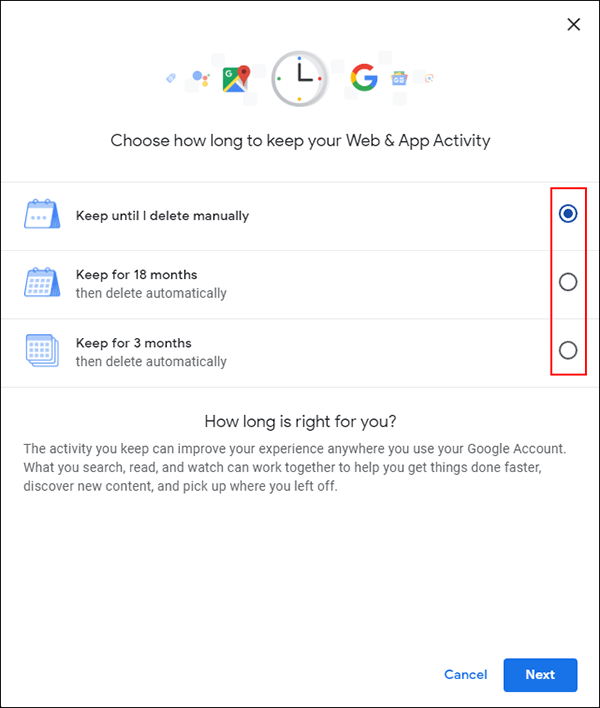 When you have selected the option you wish to use, simply click the Next button and your new preferences will be saved. Personally, I think that a twelve or six-month option would have been more useful as three months may be a little short and 18 a little long. But after some time trialling the feature extra time frames will be added. Just remember that this feature is not yet available for all users, so if you don't see it when you check within Activity Controls, come back in a few days/weeks and try again.
One a Side Note…
If you're a Gmail user who uses a range of social media services make sure you check out the following guide which will show you how to add social media accounts to your signature in Gmail. A really helpful way to drive users/customers to your social media accounts.